11 • 05 • 2021
Activist Spotlight: Anna Kauffman with the San Francisco Chapter
Q: What is your current job or role?
Program Lead Shotgun Wad Watcher and EC Member, San Francisco Chapter
Q: Why and when did you get involved with the Surfrider Foundation?
As a California native, the beach and coastal communities have played a major role in my life. As far as I can remember I've picked up litter – whether it be on our beaches, in the woods, or on the streets. After years of drought, I noticed a considerable increase of plastic pollution on San Francisco's beaches during the wet winter months of early 2016.
There's a really faded Surfrider Foundation license plate frame on my 2005 Prius, as well as the car I had before that, so I know I've been a member since at least that time. I started to get really involved with our chapter in 2016 when I discovered my tribe – a passionate network of volunteers working together to make a memorable difference in San Francisco. We were raising awareness of what we were finding on our beaches at a pivotal time – single-use plastic – straws, cups, cutlery, and for me unexpectedly, shotgun wads.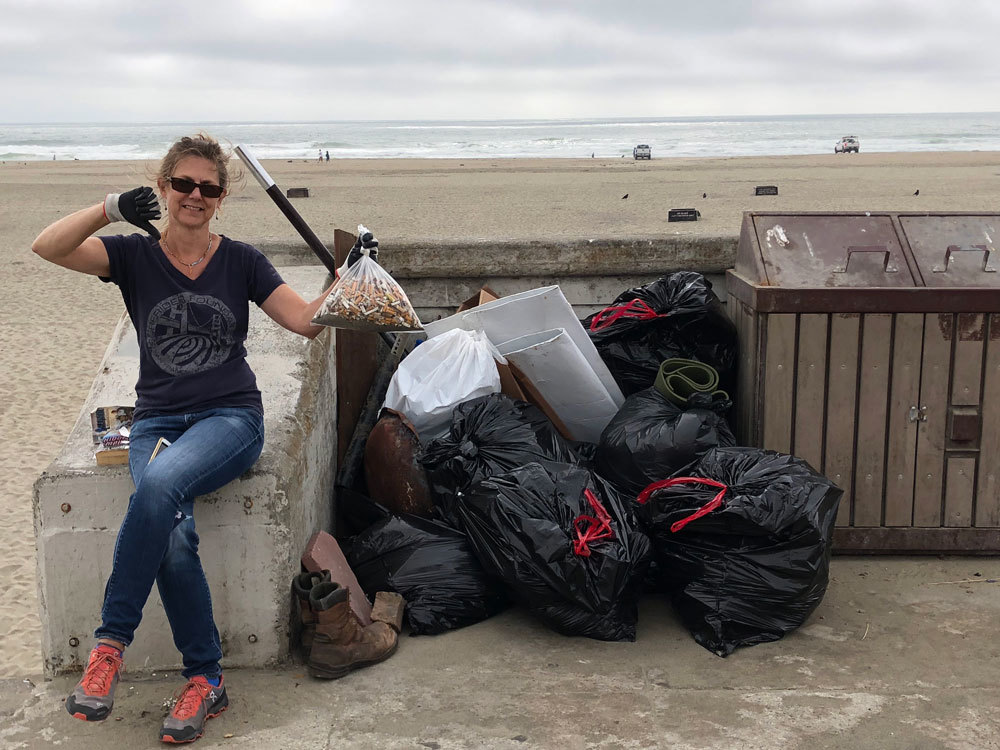 Q: What are some local issues that are affecting your ocean, waves and beaches?
Plastic shotgun wads show up in great numbers on nearly every San Francisco Bay Area beach I've been to, but it doesn't stop there. I've picked up thousands of plastic shotgun wads over the past five years – up and down the California Coast, in Hawaii, at North Avenue Beach in Chicago, and on beaches in North Wales – and through the powers of social media I noticed that others were doing the same in other parts of the world. These plastic shotgun wads get caught up in marshes then travel great distances with rainfall, runoff, and currents with winds pushing these buoyant plastic pieces along. We no longer have public ranges or hunting in San Francisco, so the thousands of wads we're finding locally are floating around in our waterways from as far away as the Sacramento Delta, inland skeet clubs and hunting reserves to the north and south.
Q: What Surfrider projects have you worked on?
Over the past few years, I've worked closely with the determined program leads of the San Francisco Chapter's Rise Above Plastics, Message in a Bottle, Ocean Friendly Restaurants, Beach Cleanups, and Hold On To Your Butt initiatives. In December 2018 I created one unique to our Chapter, the Shotgun Wad Watcher, which has since been embraced by the Vancouver Island Chapter.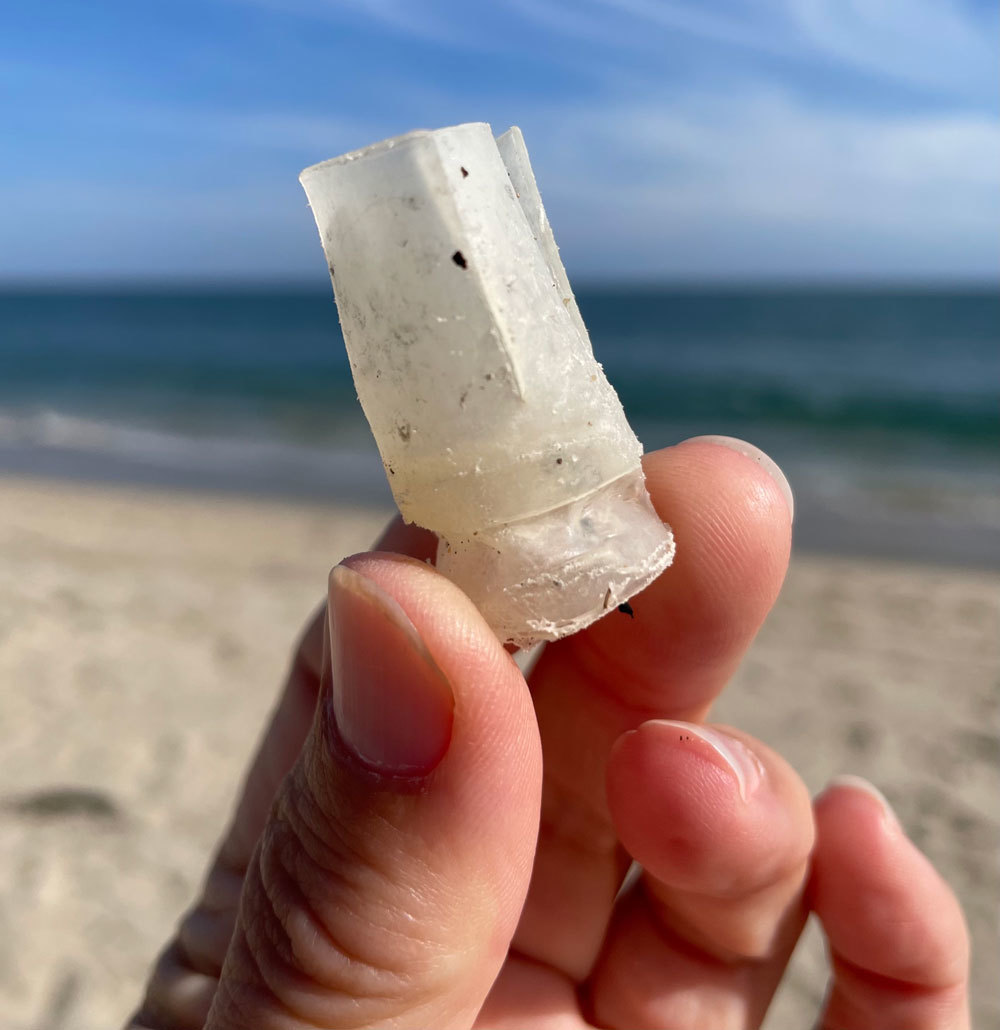 Q: What has been the highlight of your Surfrider experience (i.e., campaign, program, victory)?
Some great highlights include having had the privilege of volunteering alongside some amazing game-changers in San Francisco to raise awareness in advance of the plastic straw ban; oversight of 40+ HOTYB cigarette butt can installations in my North Beach neighborhood; recruitment of some of my favorite environmentally minded restaurants as OFRs; and having spearheaded the Shotgun Wad Watcher – a global initiative with plastic wads and cartridges mapped in at least 20 states and 15 countries to date.
Q: What is the most important thing you tell others about Surfrider?
Surfrider is a network of environmental advocates who care deeply about the ocean, beaches, waves, and waterways we rely on for our physical and mental well-being. Through a devoted group of like-minded activists change is possible when it's necessary to protect the spaces we love, whether it be on land, in our waters or on our beaches. In San Francisco, and like most coastal communities, everything drains to the bay or into our ocean and beaches.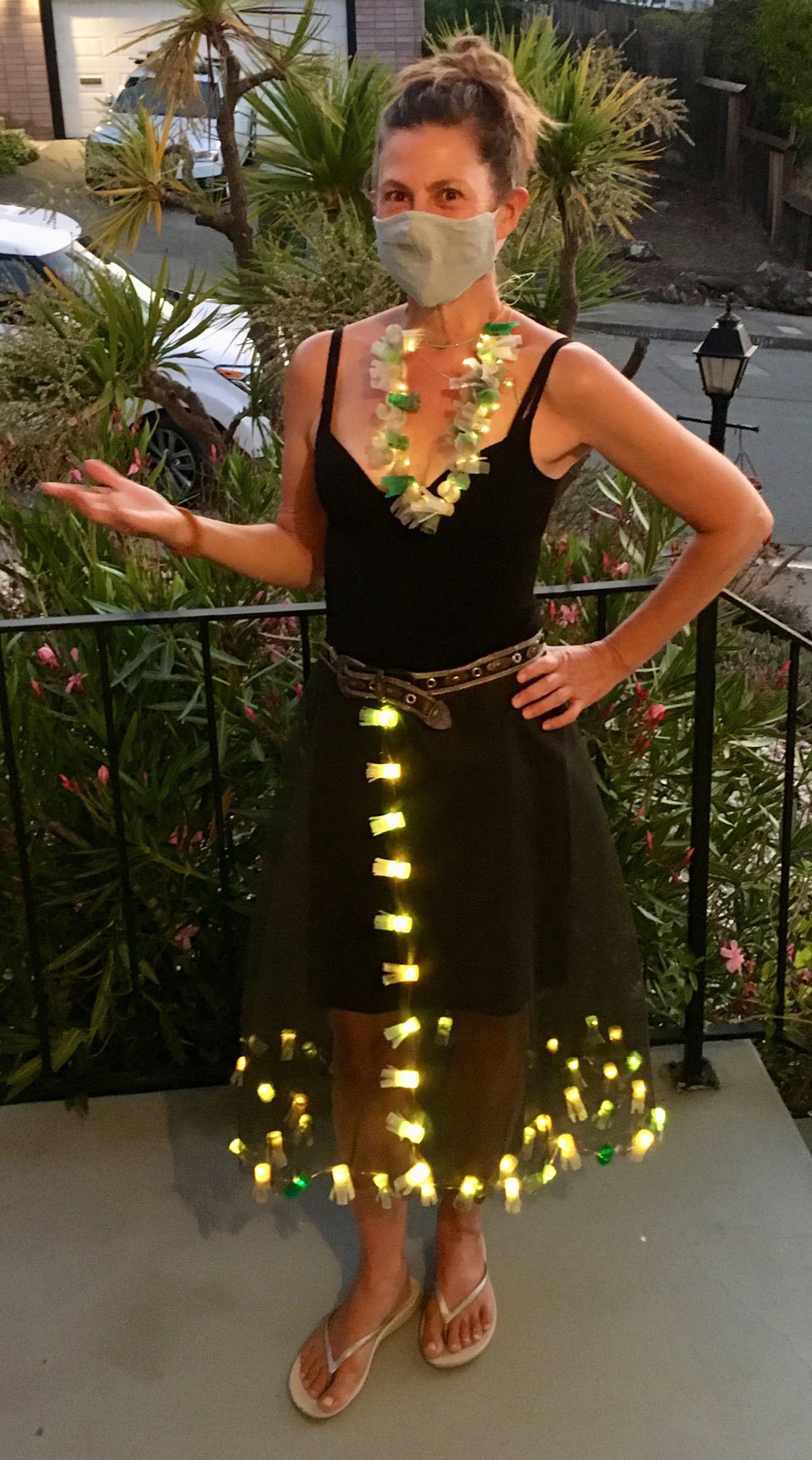 Q: Why are you a Surfrider coastal defender (or why is being a Surfrider coastal defender important to you)?
Fortunately, in today's climate, there are so many challenging issues that are being addressed by an army of dedicated individuals and organizations. There are many more issues that have simply been overlooked, seemed too daunting, or ignored for far too long, such as shooting single-use plastic shotgun wads over open water or into our wetlands. It takes a few to notice, and a global community of coastal defenders to respond in kind to raise the awareness necessary to enact environmentally responsible change at the manufacturing level. It's ultimately the producer's responsibility to help protect our planet and thankfully, natural shotgun wad materials, that are plastic and bio-plastic free, are emerging in the ammunitions manufacturing space.
Q: Anything else?
Since the launch of Surfrider's Shotgun Wad Watcher initiative roughly 85,000 plastic shotgun wads have been mapped in 22 states, 3 Great Lakes, and 15+ countries around the world.
U.S. and Canada – California, Oregon, Washington State, Hawaii, Montana, Colorado, Wisconsin, Illinois, Ohio, Texas, Mississippi, Alabama, Florida, North Carolina, Virginia, Maryland, New Jersey, New York, Connecticut, Rhode Island, Massachusetts, Maine. Vancouver, Nova Scotia, New Brunswick.
United Kingdom – including England, Wales, Ireland, Northern Ireland, and Scotland.
In Portugal, Spain, Norway, Sweden, Netherlands, Denmark, Finland, Greece, Bermuda, Puerto Rico, New Zealand and Tasmania, Australia