11 • 29 • 2022
Activist Spotlight: Ben Rubenson With the San Diego Chapter
What is your current role with the Surfrider Foundation?
I am currently a co-lead for the Blue Water Task Force (BWTF) in San Diego. Additionally, I am a Site Captain for some of our monthly beach cleanups.
Why and when did you get involved with the Surfrider Foundation?
I got involved with Surfrider back in 2016, first attending beach cleanups with my kids as a way for us to volunteer together and help reduce trash at the beach. Then, I attended a core volunteer orientation meeting and was inspired to join the Rise Above Plastics committee and assist with some of the Ocean Friendly Restaurants activities. Over time, I have become more involved with BWTF and various other committee efforts in the San Diego area.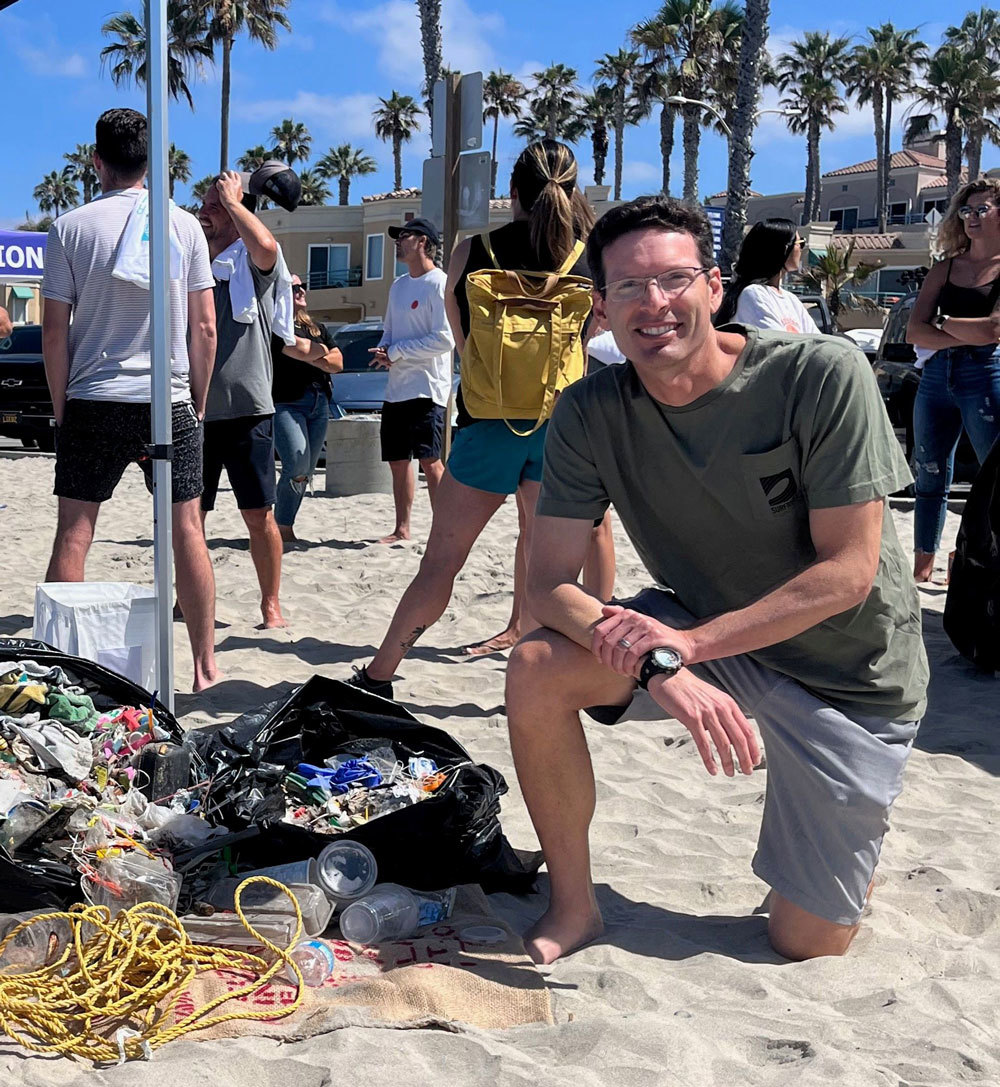 What are some environmental issues that are affecting your local community?
San Diego County is an amazing place to live, and we are so fortunate to have 72 miles of beaches to enjoy! But, there are challenges with storm water pollution, microplastics, coastal access and development monitoring, and sea level rise mitigation (to name a few). Challenges like these keep the dedicated volunteers and staff of the San Diego Chapter quite busy!
What Surfrider projects have you worked on?
In addition to hosting monthly beach cleanups, I helped bring the North County San Diego Blue Water Task Force up to speed along with the other fantastic co-leads. Additionally, I helped to train new volunteers on our weekly water sampling collection process. Eventually, I took over the schedule logistics of volunteer sampling in North County. In preparation for the lab opening, it was exciting to scope out and plan the North County sampling sites, discussing the best beach access options with the team based on seasonal sand movement, accessibility at higher tides, etc.
For the last six months I have also been in "learning" mode with the Beach Preservation committee, trying to understand the complexities of coastal access and protection and absorbing as much knowledge as possible from that team. Recently, I put some of the learnings into practice, providing recommendations to the City of Carlsbad for its realignment study of Carlsbad Boulevard.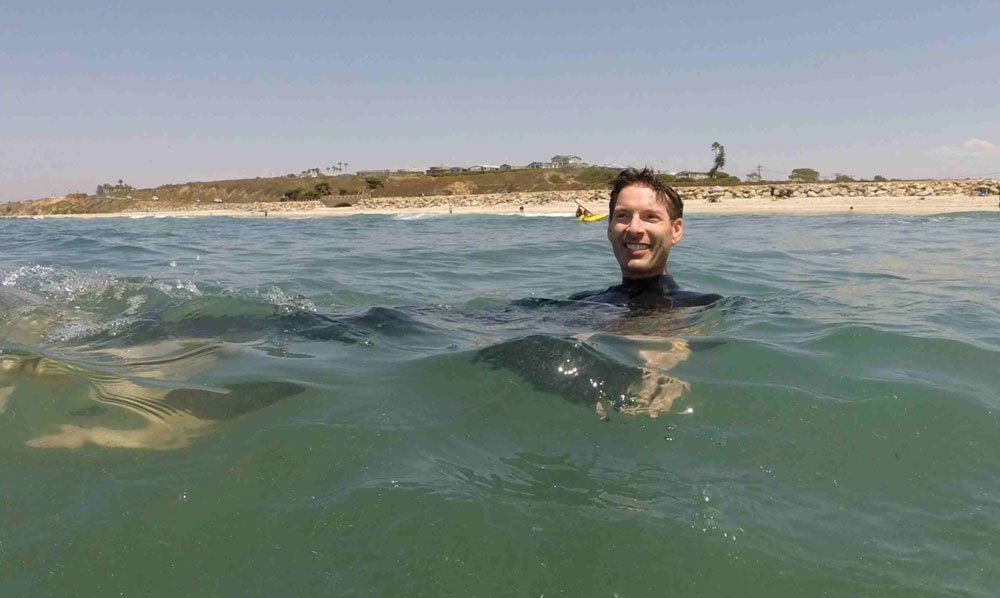 What has been the highlight of your Surfrider experience?
It's inspiring to be part of this incredible network of like-minded activists, both the volunteers and staff - that is the highlight of my time with Surfrider. As I often mention to friends, when you bring together individuals who are passionate about the ocean AND like to volunteer their time, it results in a truly incredible team that I am honored to be a part of. Being involved with Surfrider is enriching, inspiring, and is truly a lifestyle!
Why is being a part of the Surfrider ocean conservation community important to you?
Protecting the natural resources that we enjoy takes effort, but it's worth it! I am reminded of this fact each time I paddle out in the ocean - that our collective efforts at Surfrider benefit all of us.