11 • 03 • 2020
Activist Spotlight: Caitlin Ivester with the Massachusetts Chapter
Q: Why and when did you get involved with the Surfrider Foundation?
I become involved with the Surfrider Foundation after a trip to Miami Beach in early 2019, where I was horrified at the amount of plastic washing up along the shoreline. Over the last few years I had come to understand the urgency of tackling plastic pollution, but that trip really pushed me to start taking action. The first thing I did when I returned back home was google "beach cleanups" and that led me to the Surfrider Foundation Massachusetts Chapter!
Q: What are some local issues that are affecting your ocean, waves and beaches?
Massachusetts faces many of the same issues that coastal communities around the world are facing, such as pervasive plastic pollution and warming waters (the Gulf of Maine has been shown to be warming faster than 99 percent of the world's oceans). Beach access is a common topic at our meetings, and environmental justice issues (such as water quality and pollution) in the greater Boston area are prevalent. There are organizations in Boston doing incredible work in this area, and our chapter is getting dialed in for action as we advance to integrate diversity, equity and inclusion into all of our activities.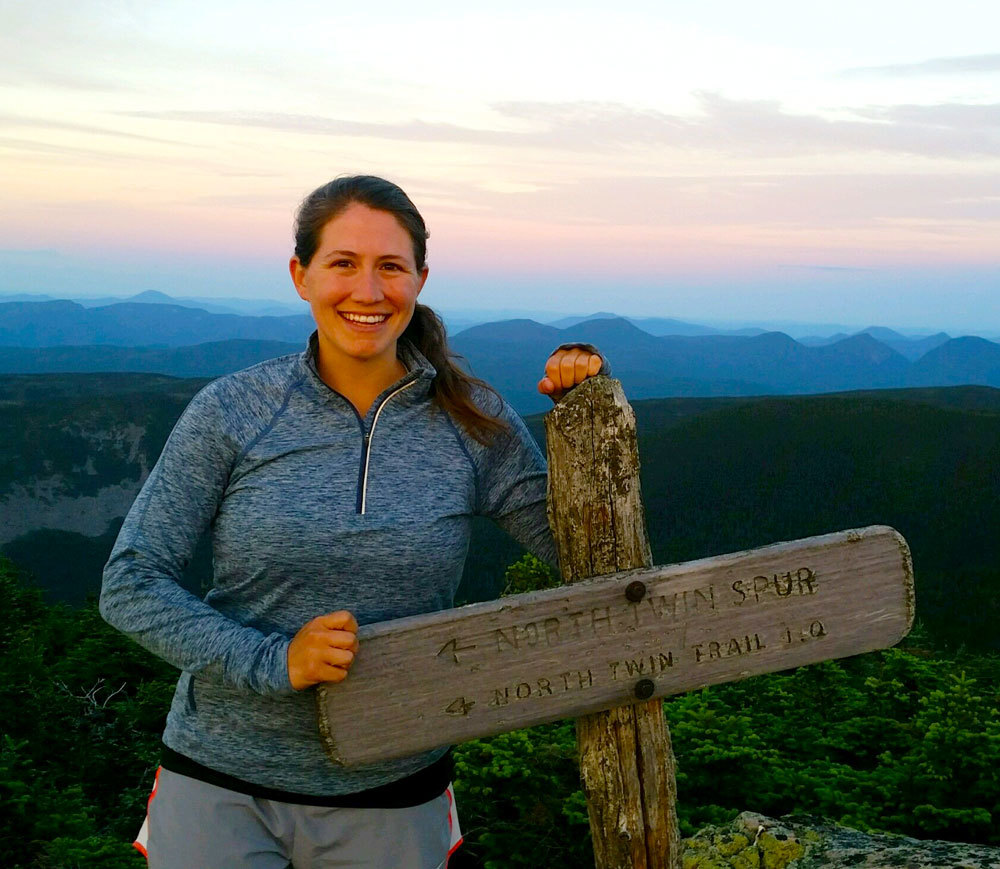 Q: What Surfrider projects have you worked on?
I am the Ocean Friendly Restaurants Co-Coordinator for the MA Chapter. We have a newer program with three OFRs that has been complicated to expand because of COVID-19. We are always working to identify more restaurants who would like to participate and have held multiple benefit events with our OFRs to raise awareness about our mission. Volunteering in this role has been an amazing opportunity to work with local restaurants doing great things for the environment (or wanting to improve), and most recently, to find creative ways to support them through the unique challenges they are facing during the pandemic.
Q: What has been the highlight of your Surfrider experience (i.e., campaign, program, victory)?
The overall highlight of my Surfrider experience has been finding a like-minded community of people who care passionately about plastic pollution and the environment. I am continually amazed at their commitment to the cause, knowledge of environmental issues, and diverse skill sets. This community includes the local OFRs, all of whom demonstrate an inspiring dedication to reducing plastic usage and waste in their own restaurants.
One memory that stands out is a beach cleanup on a sunny, summer afternoon. The beach was packed and lots of beachgoers were inquiring about Surfrider. Two elementary school-aged girls approached us and asked if they could help, and they ended up spending over an hour filling buckets and marking off the data sheet! They talked to us the whole time about what they were learning in school about plastic pollution and climate change. I was so touched that they took the time out of their fun beach day to help us clean up, and I'm sure their teacher would have been very proud of them.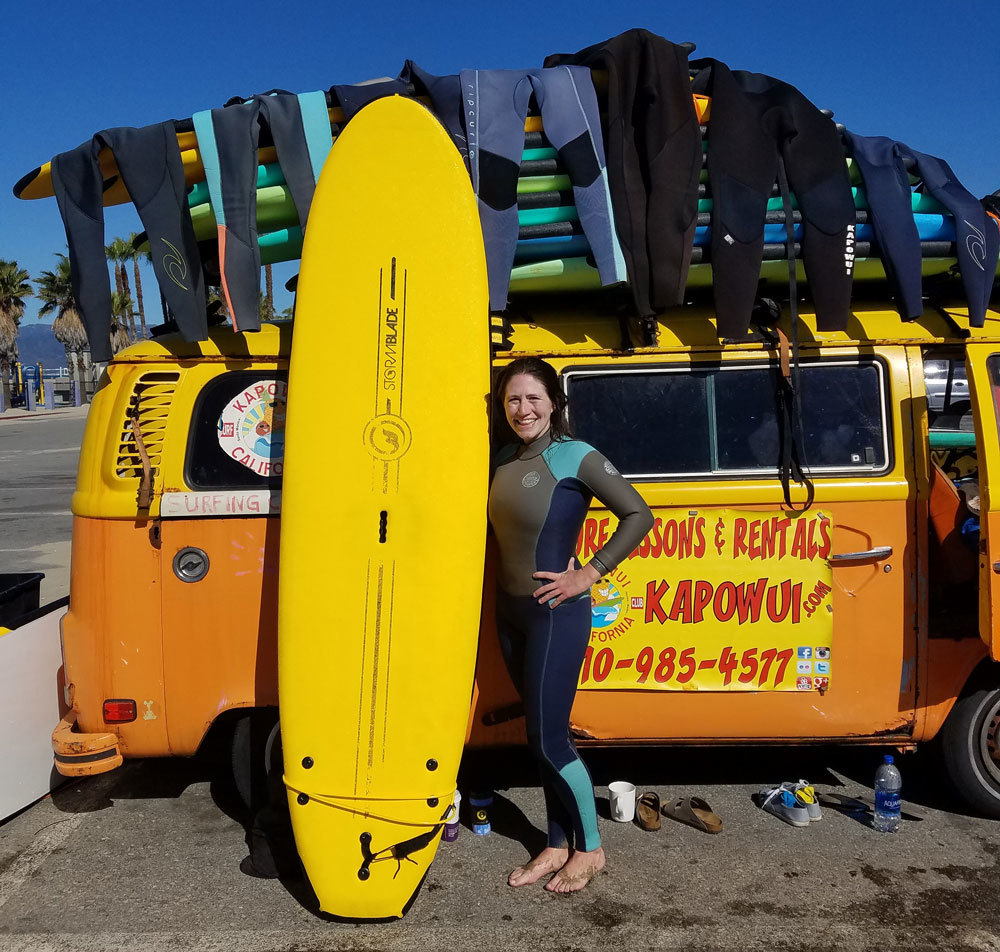 Q: What is the most important thing you tell others about Surfrider?
First and foremost, that Surfrider MA is a very friendly and fun crew who LOVES welcoming new members!
Second, it's a group of people that are committed to working towards systemic change through grassroots organizing. Beach cleanups are a fun and important way for us to enjoy time together while also making an immediate impact in our community, but the work that the Surfrider Foundation does goes far beyond local events. At its core, Surfrider is an organization with a far-reaching impact that pushes our decision makers to protect our waters. The impact Surfrider has on lawmakers and the general public cannot be overstated and touches all aspects of ocean health, from legislation to dining habits to gardening practices.
Q: Why are you a Surfrider coastal defender (or why is being a Surfrider coastal defender important to you)?
I feel a strong connection to the ocean – some of my earliest memories are of whale watches, learning to bodysurf, searching for sea glass with my nana, and exploring tidepools. As I've grown up, I've kayaked out to ocean sandbars and ended up unexpectedly surrounded by seals, gone on long bike rides along the New England coastline, and volunteered to look for cold-stunned sea turtles day and night on Cape Cod beaches. I've always loved ocean and coastal habitats, and had a healthy respect for their power and the creatures that live within them. Since I began learning about the challenges that our oceans face, I have felt a drive to do something about them. The oceans are incredibly important to our ecosystem and a habitable planet, and the biodiversity they contain is a marvel; losing this wonder would be a tremendous tragedy. The Surfrider Foundation epitomizes my strongly held values of environmental conservation and the enjoyment of the world's oceans, waves, and beaches for all. This is why I believe wholeheartedly in Surfrider's mission and why I'm so proud to call myself a Surfrider coastal defender.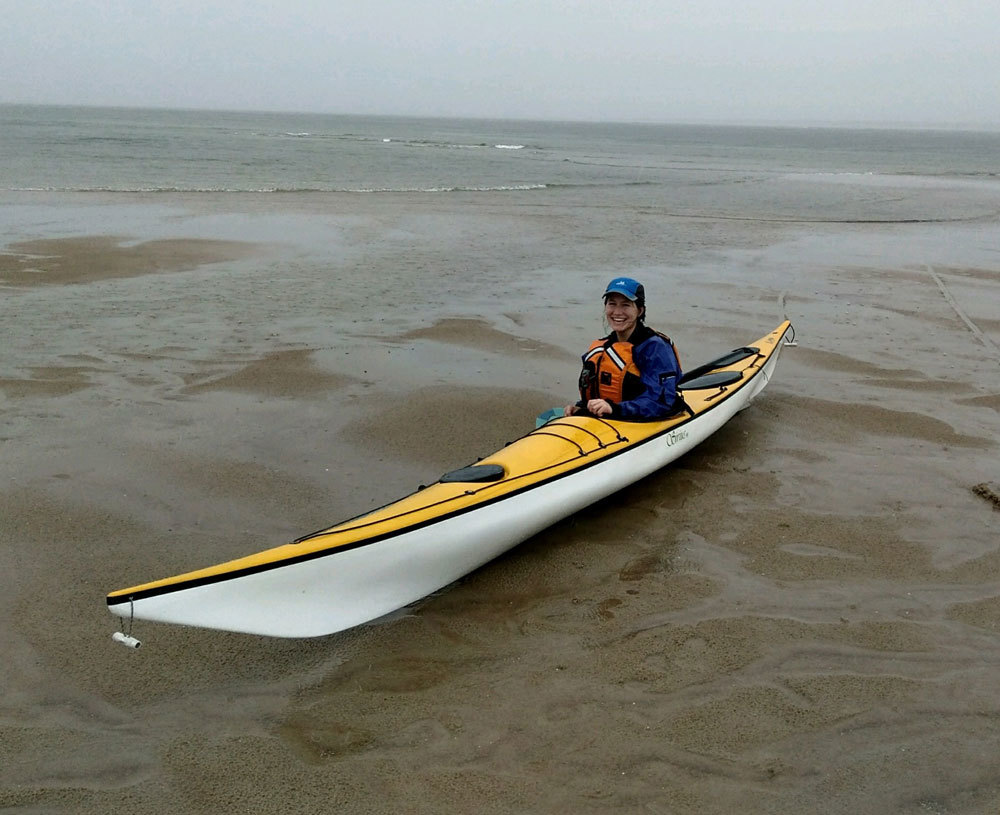 Q: Anything else you would like to add?
As a member of an environmental activism group, it's easy to feel a mix of emotions ranging from optimism, excitement, urgency, despair, inspiration, and frustration that you can't do it all. To me, "many hands make light work" is Surfrider. We might not be able to do it alone, but together, we can enact real change.