05 • 27 • 2020
Activist Spotlight: Doorae Shin, Oahu Chapter Coordinator
Q: What is your current job or role?
Oahu Chapter Coordinator
Q: Why and when did you get involved with the Surfrider Foundation?

I first got involved with Surfrider in 2012 when I was a student at the University of Hawai'i looking for a way to channel my passion for the environment. Through our work in the Surfrider University of Hawai'i Club and with help from the local Oahu Chapter, we were able to successfully ban polystyrene foam from being used at food establishments on campus.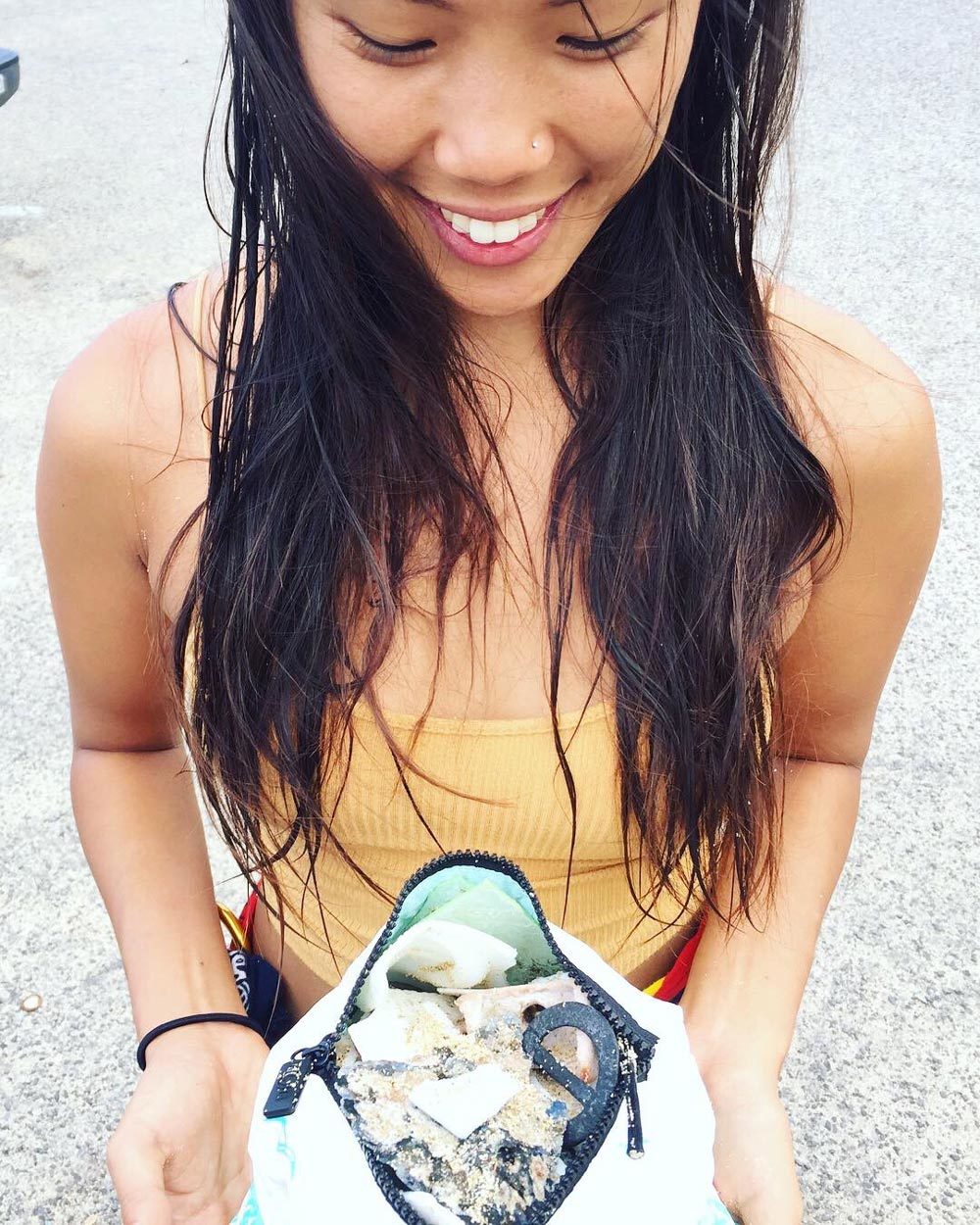 Q: What are some local issues that are affecting your ocean, waves and beaches?

We see a huge flow of trash and plastic into our ocean here in Hawaiʻi, from tourists, locals, and just the overall throwaway culture. We also see a lot of pollution from stormwater runoff and cesspools that negatively affect our water quality here.

Q: What Surfrider projects have you worked on?

The Styrofoam ban at University of Hawai'i Manoa campus and the recent passage of Bill 40, which now stands as the most comprehensive single-use plastic ban in the nation.

Q: What has been the highlight of your Surfrider experience (i.e., campaign, program, victory)?

The Bill 40 victory this past December was the most rewarding in my Surfrider experience. It currently stands as the most comprehensive single-use plastic ban in the nation. It was a hard fought battle, as we had to counter the energy and misinforrmation being spread by our local food industry, which made false claims about potential food shortages. We also saw incredible engagement from our youth activists who used compelling tactics, such as a huge scroll with 2,000 high school student signatures that was presented during one of the hearings. After losing plastic battles for 13 years, this policy victory was not only huge in its impact but it was also a turning point for policy advocacy around plastic pollution in Hawai'i.

Q: What is the most important thing you tell others about Surfrider?

The most important thing about Surfrider is that we are a volunteer-run organization. Many other nonprofits are fueled by a robust staff and budget. Surfrider is one of the most impactful organizations, and we do it with dedicated volunteers and without deep pockets. This sends a powerful message about how important it is to grow a grassroots network.

Q: Why are you a Surfrider coastal defender (or why is being a Surfrider coastal defender important to you)?

I surf almost everyday, and since moving to Hawai'i, I have always felt a deep connection to nature. I feel that being an activist to protect our ocean is the least I can do to give back to the Earth which gives us so much everyday. I have seen a growing movement to care for nature and heal the damage we have done. I want to look back on my life and know that I did everything I could to help during this climate crisis.