09 • 24 • 2020
Activist Spotlight: Gabriela Torres with the San Diego Chapter
Q: Please give us a brief introduction about yourself. How has your unique experience as someone from the Latinx community framed your perspective as an activist and as part of the Surfrider network?
I am an environmental and disability rights lawyer from San Diego, California. I grew up in Barrio Logan and Sherman Heights, two predominantly Latinx neighborhoods in San Diego, California. I think that I was born to be an activist. Many people do not realize this, but the Latinx community, since the 1960s or thereabouts, has played a massive role in the environmental justice movement, using the grassroots activism of Cesar Chavez and Dolores Huerta to fight for and protect access to public parks, beach access, clean air, clean water and chemical exposure. Growing up in a Latinx community, I have been shaped by a deeply rooted understanding of the power of a community and the knowledge that change can be brought about by normal, everyday people. This is why I love Surfrider – regular folks, bringing about real change to the things they care about.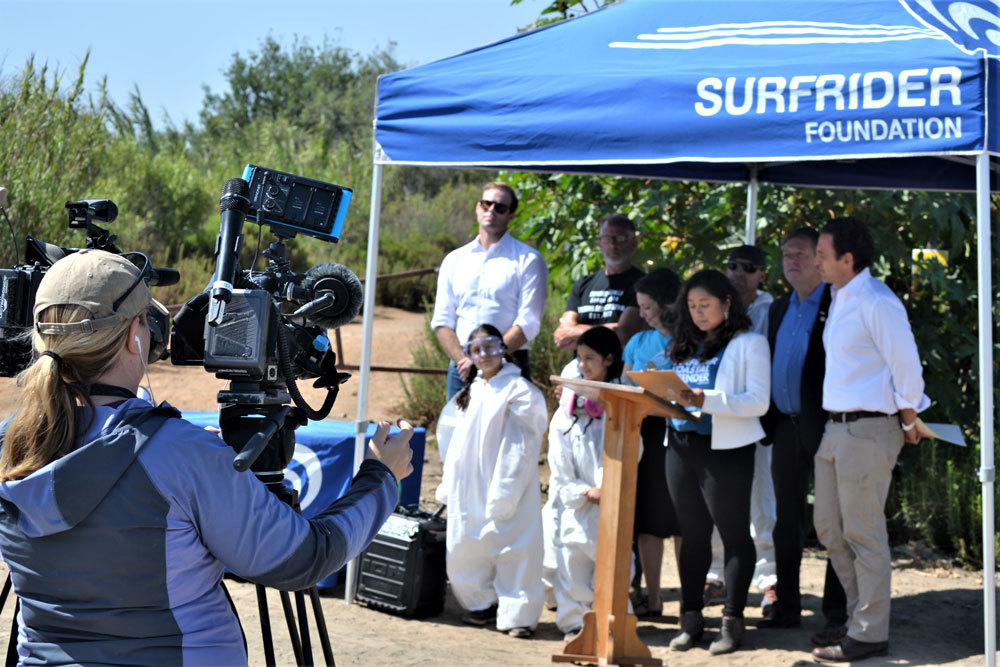 Q: What is your current job or role in your local chapter?
I am the Policy Coordinator for the Clean Border Water Now (CBWN) campaign at Surfrider San Diego. CBWN's mission is to address the sewage, trash, sediment and chemical waste that plagues our ocean, waves and beaches in the Southern California border region.
Q: Why and when did you get involved with the Surfrider Foundation?
After law school, I lived in Madrid and London for a decade. It was there that I got married and had my three cheeky children. Living in Europe, especially Madrid which was a very environmentally conscious city, I became very cognizant of my own carbon footprint and the harmful impact of single-use plastics. As a parent, I made the decision to walk more, drive less, live simply and to protect the environment. I moved back to San Diego in 2016 and one of the first things I did was reach out to my local Surfrider Chapter to get involved, volunteer and show my children the importance of environment activism.
I mentioned earlier that I work for the CBWN campaign. As a child, we weren't allowed to go to certain beaches because of the sewage contamination. As an adult, I wanted to participate in a solution because I realized that the problem had not been fixed.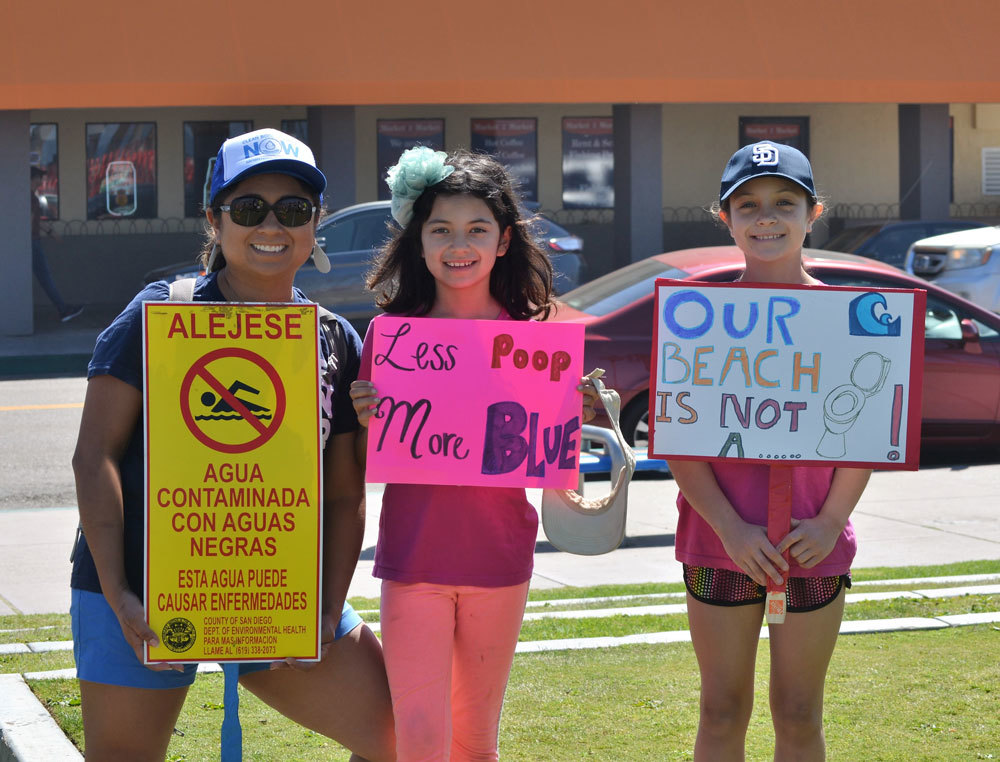 Q: Do you have any experiences where the Latinx and environmental movements have intersected?
The Latinx neighborhood where I grew up not only has some of the poorest air quality in the entire state of California, but asthma hospitalizations in the neighborhood are 2.5 times the national average. My sister and I both have asthma that we developed as children. When we speak of environmental justice and really delve into it, there is clear evidence that clean air, clean water and access to green space are not equally available to all. When I first started volunteering for Surfrider, I was working on beach access, ensuring that all people can enjoy and recreate on the beach.
Q: What are some local issues that are affecting your ocean, waves and beaches?
In south San Diego, our southernmost beach, the Tijuana Slough shoreline is closed most of the year due to untreated sewage runoff, chemical contamination and plastic pollution. In 2019, that beach was closed over 243 days. It is a beautiful beach but it isn't safe for recreation.
Beach access is also an issue that is affecting the local community. In parts of San Diego, lack of agency oversight and the actions of private individuals are resulting in the illegal closure of beach access routes and the blocking off of parking spaces.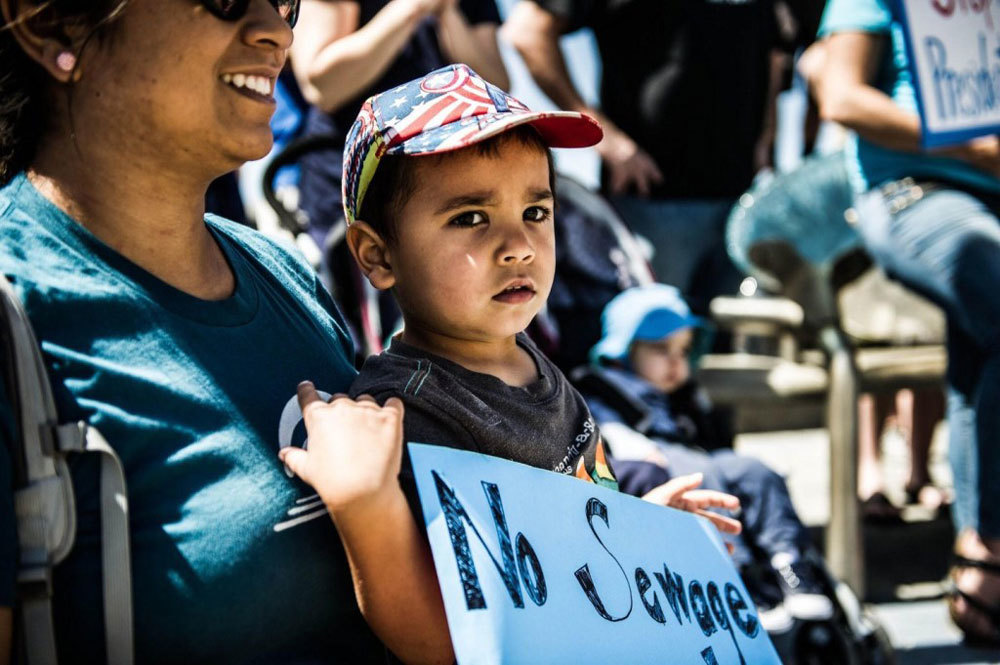 Q: What Surfrider projects have you worked on?
I work on the Clean Border Water Now campaign.
Q: What has been the highlight of your Surfrider experience (i.e., campaign, program, victory)?
In 2017, on the heels of a massive sewage spill that closed south San Diego beaches for weeks, my team had the idea to advocate for use of the North American Free Trade Agreement (NAFTA) as a vehicle to address the sewage crisis. We presented at city council meetings, met with congressional staffers, wrote and gathered letters and called meeting after meeting. In December 2019, the United States Mexico Canada Agreement (new NAFTA) allocated $300 million to the very issue we are attempting to address. This was a huge victory for my team. Now we are working on the actual plan and solution.
Q: What's been your experience being a surfer and/or ocean enthusiast as someone from the Latinx community?
I have always been an ocean enthusiast, and my time in both London and Madrid was memorable, but not living near the ocean was unbearable and a large factor in my move back to San Diego. In terms of surfing, I have always wanted to become a surfer, since I was really quite young, but I was scared of the ocean and I never saw the Latinx community surf. My own mom, to this day tells me to be careful of the ocean because the ocean can turn on you.
I made a conscious decision to let go of the fear and the fact that I wasn't seeing many Latinx women surfing and just do it. I now go out almost every single day. I am not very good at it (yet), and I am definitely almost always the only Latinx female surfer at my local beach, but I am obsessed with it. My kids are equally obsessed. Even after the worst surf session, I never regret having gone out that day.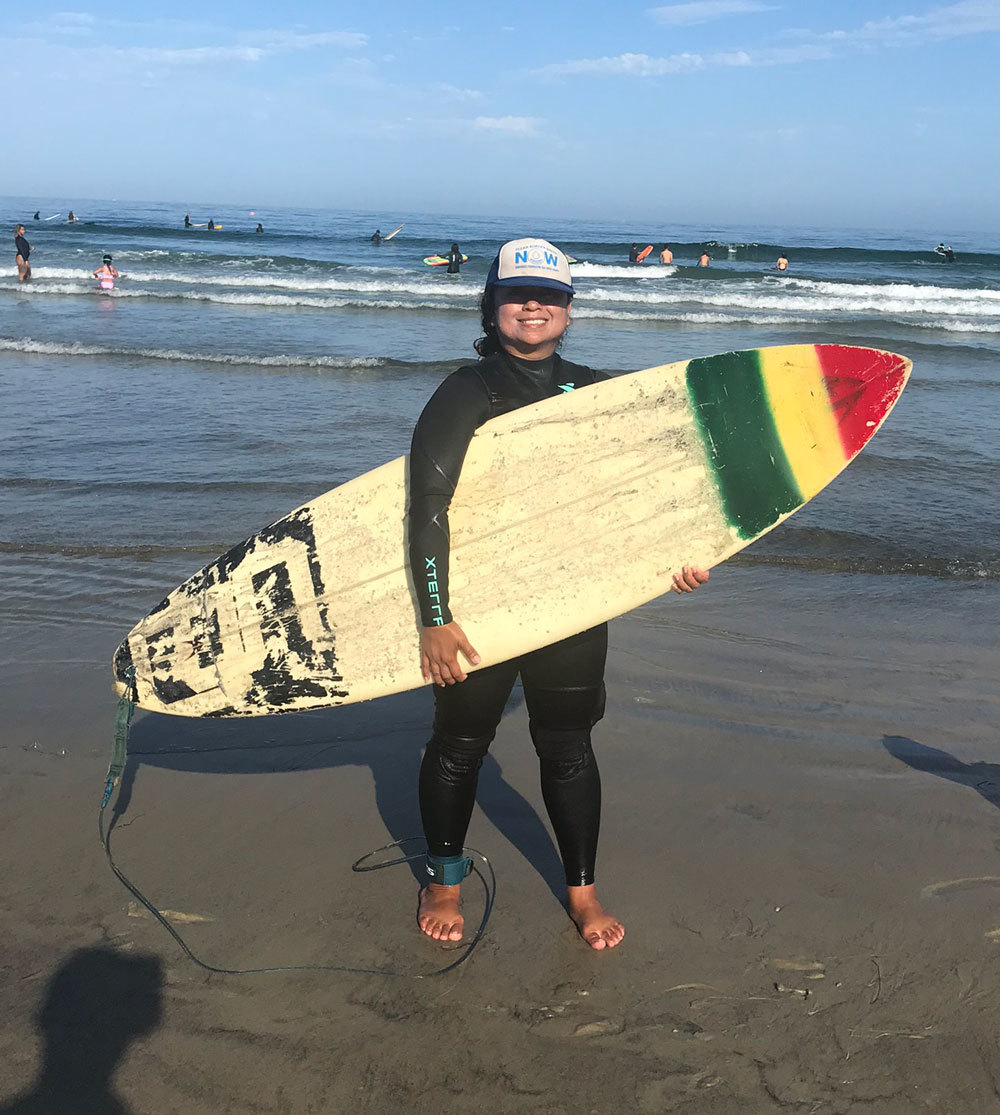 Q: What is the most important thing you tell others about Surfrider?
Surfrider is an organization that gets its strength from everyday people. Please be a part of our network.
Q: Anything else you'd like to share with our network about your journey?
Becoming a part of Surfrider has resulted in friends that I hope to have for life. My team, Shannon, Bethany and Carrie are amazing moms, water advocates and the nicest people I ever could have met. I really love my Clean Border Water Now ladies.