08 • 04 • 2022
Activist Spotlight: Olivia Halter With The University City High School Club
Q: What is your current role with the Surfrider Foundation?
I am a student club president at University City High School and organize activities for my club. So far, we have only focused on beach cleanups and collecting beach cleanup data for the Surfrider Foundation, but we plan on continuing to grow and contribute more for the cause.
Q: Why and when did you get involved with the Surfrider Foundation?
I got involved only this past year when I founded the club at my high school, but I've always been interested in protecting our planet and ocean, and admired the Surfrider Foundation's work. I'm particularly interested in marine biology and beach protection, but found that there were no pre-existing clubs that focused on these areas at my school, so I decided to reach out and create a Surfrider Foundation Club for myself and any like-minded high school activists.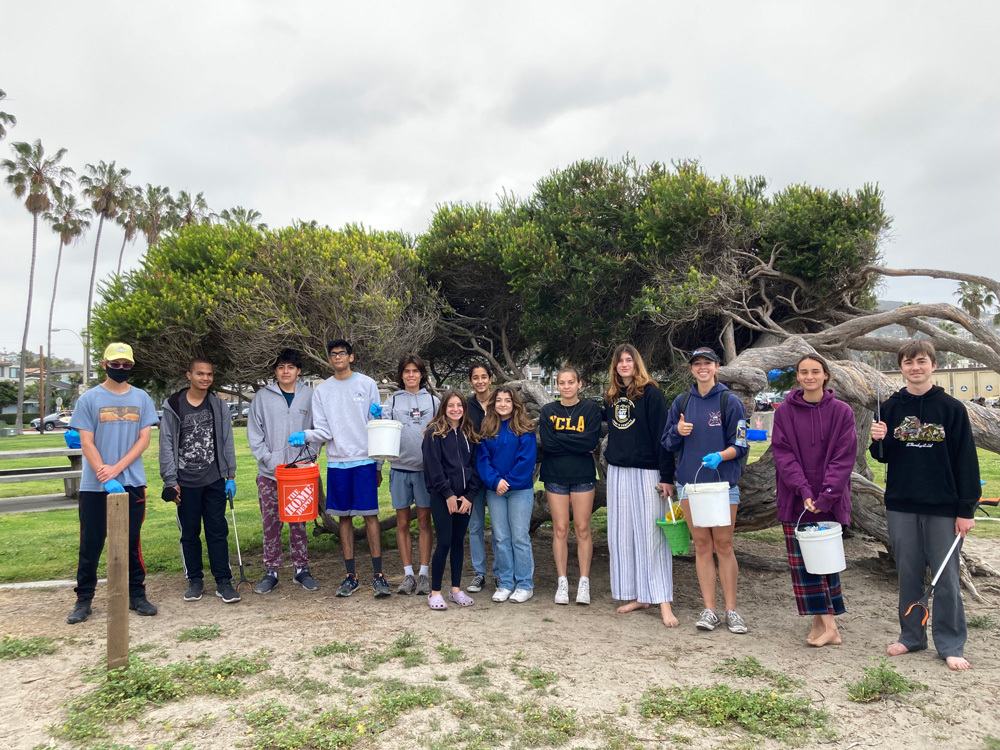 Q: What are some environmental issues that are affecting your local community?
Currently, my coastal community has been dealing with trash on the beaches. During the club's beach cleanups at different locations, I've been able to see the different conditions across the city as some beaches seem to suffer most, while others stay relatively clean. Another issue that has been present is water quality. The beaches of San Diego get impacted after every heavy rainfall as tons of street runoff affects the safety of our waters, including impacts from the Tijuana River.
Q: What Surfrider projects have you worked on?
In the short time I've been involved, I have only been able to participate in the Beach Cleanup initiative, but plan on expanding to other projects in the next year.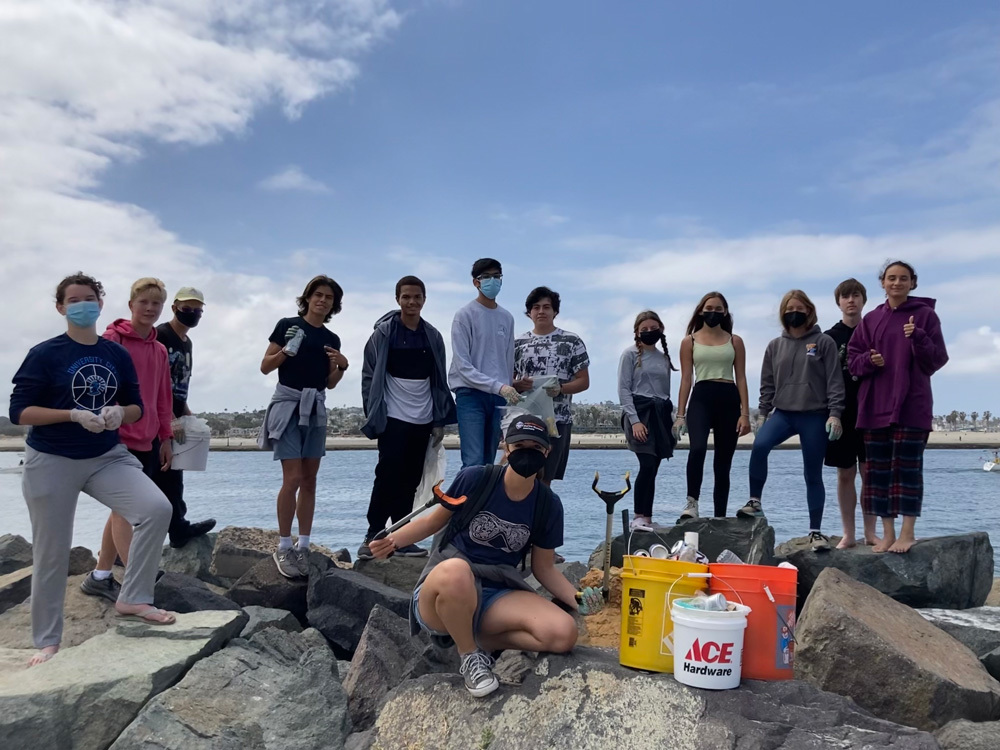 Q: Are there any specific project(s) that you have worked on which benefited your community? If so, can you tell us about that?
I have worked on beach cleanups across numerous beaches around the San Diego area, from La Jolla Shores to Mission Beach, and even Mission Bay. Throughout this, my club and I have collected a total of over 100 pounds of trash, preventing the waste from entering, or reentering, the marine ecosystem, as well as making the beach experience more enjoyable for tourists and locals alike.
Q: What has been the highlight of your Surfrider experience (i.e., campaign, program, victory)?
By far, the highlight has been seeing a community of students I didn't even know existed come together for the good of the planet. The Surfrider Foundation Club drew together a group of students that really care; and being able to collect trash and spread the word of climate activism alongside my peers has been a beautiful experience.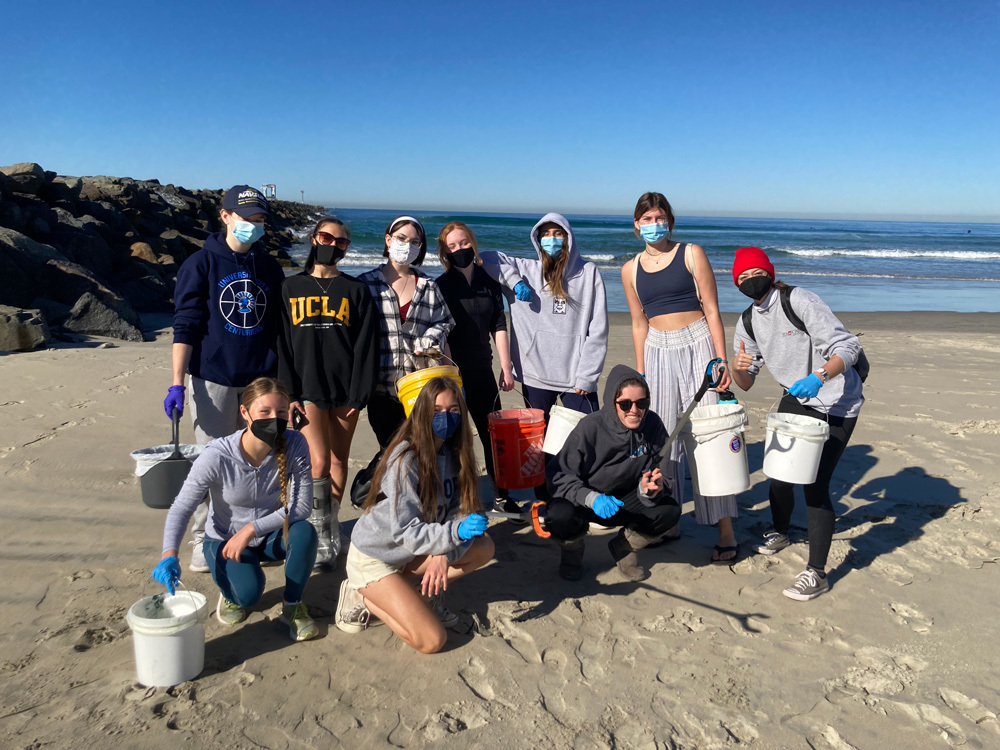 Q: What is the most important thing you tell others about Surfrider?
I frequently tell other people about the Surfrider Foundation and will most commonly mention the fact that we aren't just picking up trash. There is a whole other side of Surfrider besides physical removal of waste. Surfrider's commitment to legislation and activism shows the longevity of our mission.
Q: Why is being a part of the Surfrider ocean conservation community important to you?
We only have one planet and it's suffering from human involvement. As a junior, soon-to-be senior, in high school I have a pretty significant commitment to the planet I'm going to be living on, and it is our responsibility to fix the problems we've created. I find that Surfrider offers an outlet to create actual positive change instead of just worrying about global crises without being able to do anything.