03 • 20 • 2022
Activist Spotlight: Ryan Dadds with the Space Coast Chapter's BWTF in Florida
Ryan Dadds helped the former Sebastian Inlet/now Space Coast Chapter in Florida establish their Blue Water Task Force (BWTF) program nearly three years ago and has been running the program ever since. By profession, Ryan is a Physician Assistant, but she both works and plays hard as an avid surfer, paddler, scuba diver and skateboarder. Her volunteer work with Surfrider has provided a safe outlet for this front-line worker during the COVID-19 pandemic to get outside, maintain her spiritual wellness and help keep her community healthy.
Why and when did you get involved with the Surfrider Foundation?
As a surfer, a large part of my time is spent in the water and I began noticing an increasing amount of trash on Folly Beach, my local surf spot. I wanted to do my part to clean it up and bring awareness so I decided to join the Charleston Surfrider chapter. Two years later, I moved to FL and became avidly involved in the local Sebastian Inlet Chapter.
What are some local issues that affect water quality in your community?
Florida has multiple threats to our water quality. With Brevard County's aging sewage infrastructure and leaking septic tanks, the Indian River Lagoon, which empties into the ocean, is in peril year round. During the winter, there's not enough sea grass for the manatees to eat and many have died. Harmful Algal Blooms during the summer cause fish kills and threaten public health. Other threats to water quality include phosphate mining, sugar factories, and fertilizer and pesticides.
How is your Chapter responding to those issues?
While attending Surfrider's chapter conference in Florida, I learned about the BWTF program and thought it would be an effective way to show our local residents how polluted our waters are.
We started the program in May of 2019. We've had so many great volunteers and have gained interest at the local and state level. We have been partnering with our local Marine Resources Council and assisting the FL Department of Environmental Protection by submitting samples for source testing including cow, bird, and human DNA and chemicals associated with human wastewater. So far, there have been traces of these in the submitted water samples.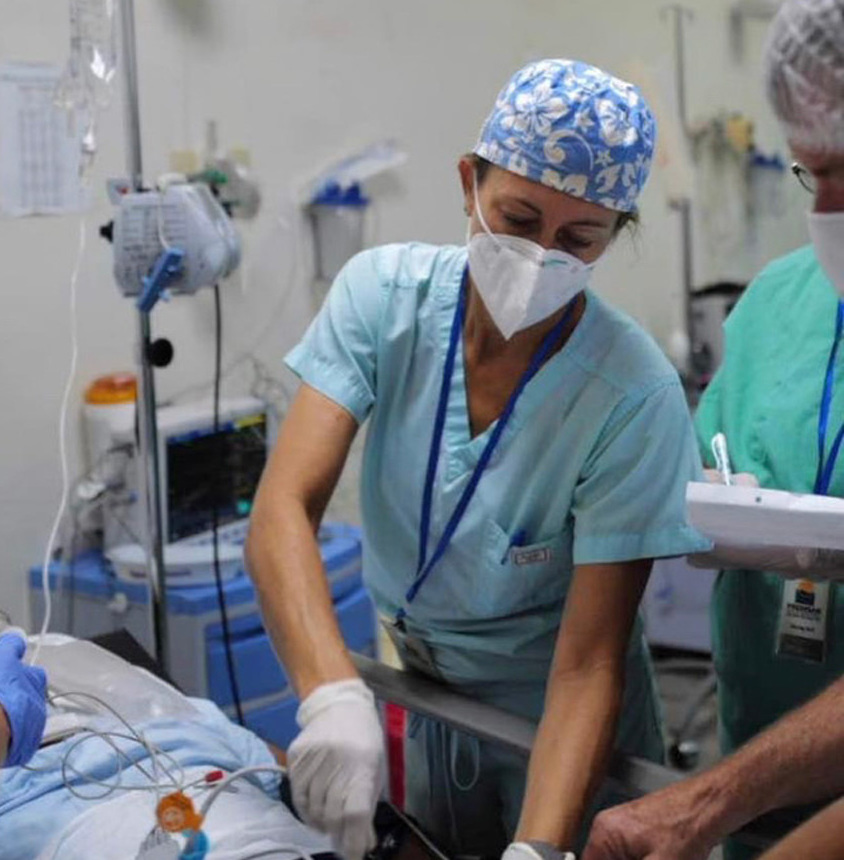 How have the last two years of the COVID-19 pandemic affected your volunteer experience with Surfrider?
As a physician assistant working many hours of over time throughout the pandemic, I have used Surfrider as an outlet to maintain my sanity through these challenging times. By participating in individual or socially distanced beach cleanups to get out of the house and reporting on the poor state of health of our local waterways, I have been able to attain an improved sense of mental and physical health myself, while protecting the health of others.
What has been the highlight of your Surfrider experience?
The highlight of my time with Surfrider has been by far, obtaining the approval and funding for the Space Coast BWTF program. At first, the program was met with some resistance due to the time and financial investment needed. It has been a relief to see that our efforts have paid off. The chapter has really benefited from running this program as we are now recognized as a community resource that is providing a valuable service for public safety.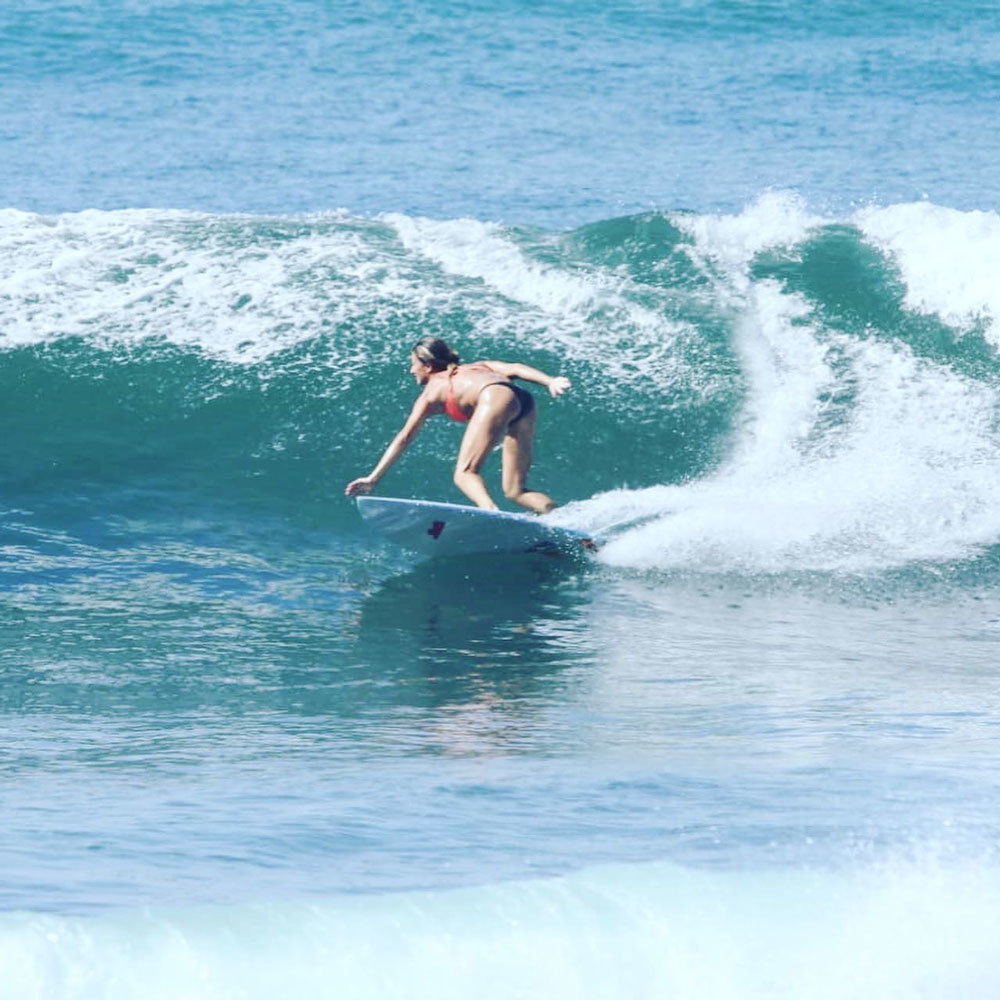 Why is being involved in the Surfrider Foundation important to you?
Being an involved Surfrider member has been important to me as a way to prove that we have a voice. When we all show up and express our concerns, we can make a difference by influencing the legislative decision making process.
What is the most important thing you tell others about Surfrider?
It's not just for surfers! Surfrider is for everyone! Whether you love the ocean or not, it is a life-sustaining entity that we must protect for our future.
Anything else you'd like to add?
I recently accepted an amazing job opportunity in Hawaii and will be relocating to Oahu in April. I am looking forward to becoming involved with the Oahu Chapter to continue protecting what I love.
For more about Ryan, check out these blogs that feature her medical mission to Honduras and her start of the Space Coast BWTF.