11 • 16 • 2020
Activist Spotlight: Te'sha Makamae Martines-Melim with the Maui Chapter
Q: Please give us a brief introduction about yourself. How has your unique experience as someone from the Indigenous community framed your perspective as an activist, environmentalist and as part of the Surfrider network?
My name is Te'sha Makamae Kaikamahine Martines-Melim and I'm from Honolulu, Hawai'i. I think coming from a Native Hawaiian community has helped me bring awareness to Surfrider about issues happening within the Native Hawaiian community that they otherwise wouldn't have paid attention.
Q: What is your current job or role in your local chapter?
I'm currently a core and policy volunteer with the Hawai'i region, mainly watching bills in Maui County and attending beach cleanups when possible.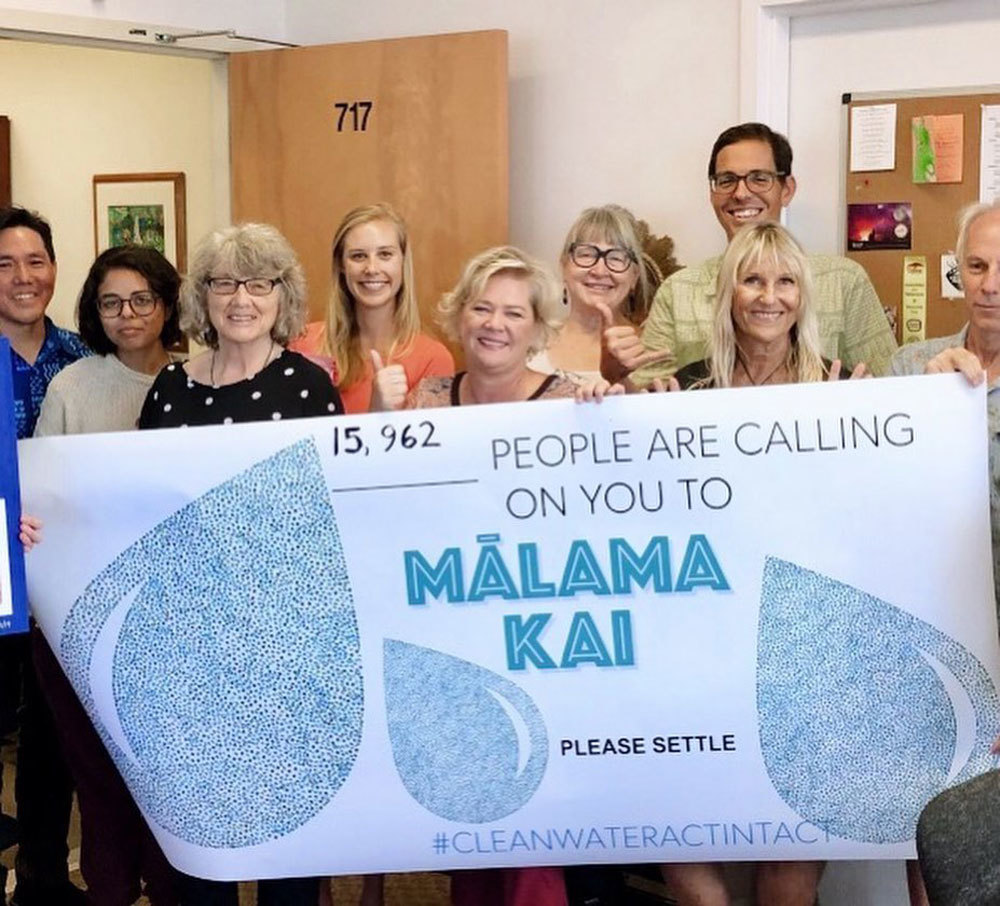 Q: Why and when did you get involved with the Surfrider Foundation?
I first reached out to Surfrider Maui when I was researching information on plastic pollution and saw that they had a beach clean up recently. I asked what they did with the trash afterwards and that's when I was invited to a board meeting in 2019. I was then introduced to things that were happening at the legislative level with the Lahaina Injection Wells case. For the first time ever, I wanted to fight for something bigger than me and continued to help with a few bills.
Q: Do you have any experiences where the Indigenous and environmental movements have intersected?
I really don't see these as two separate things. Native Hawaiians, and I'm sure other indigenous communities, have always intertwined our environment/nature with how we live. If something is struggling with our oceans, like plastic pollution killing our marine life, we as the people who survive off the fish of the sea are also suffering. It is deeply rooted in our culture to take care of what takes care of us. We are constantly fighting for our land and oceans no matter what other environmental movement is happening.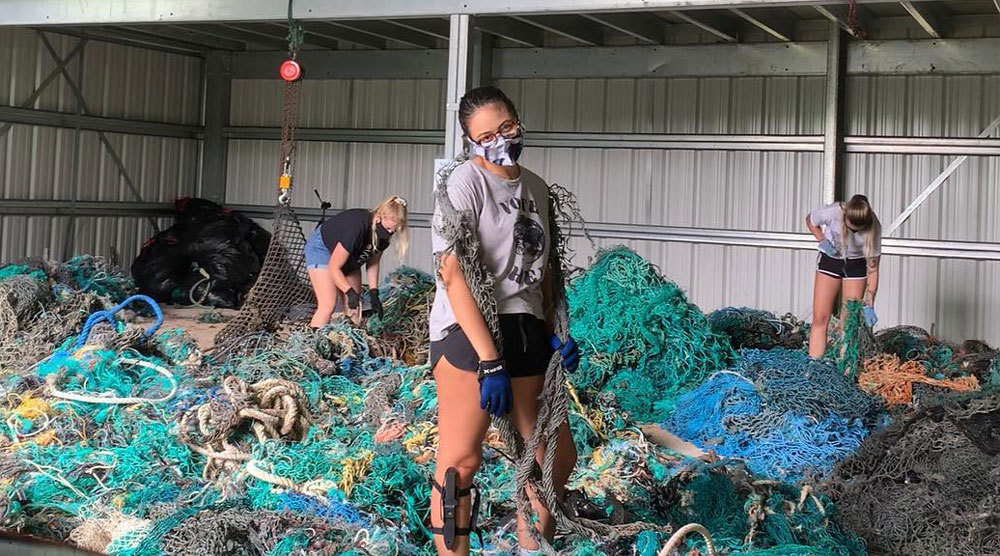 Q: What are some local issues that are affecting your ocean, waves and beaches?
Our shorelines are disappearing with climate change affecting the rising sea levels and storms that come through the Hawaiian island chain that are devastating to communities, like the people in Kaua'i who have to rebuild every year after hurricane and rainy season. Everyone tends to think Hawai'i is filled with white sandy beaches but if you look closer our beaches are filled with microplastics and marine debris that have come from all over the world. A lot of our trash isn't even our own but we still have to take care of it because it's polluting our home.
Q: What Surfrider projects have you worked on?
A few projects I helped Surfrider with include giving testimonies on the single-use plastic ban in Honolulu County and Maui County. I also gave a testimony for the foam ban bill in Kaua'i, gave testimonies on the injection well case in Maui County and participated in quite a few beach cleanups within all islands of Maui County and on O'ahu.
Q: What has been the highlight of your Surfrider experience (i.e., campaign, program, victory)?
My biggest highlight with my experience with Surfrider is being able to help flip one of our most challenging City Council members in Maui and vote "Yes" on the single-use plastic ban in Maui County. I was really only able to do that because I had my notes from Bill 40 in Honolulu and the concerns of those City Council members and how they were addressed and solved to get people more comfortable with passing this bill.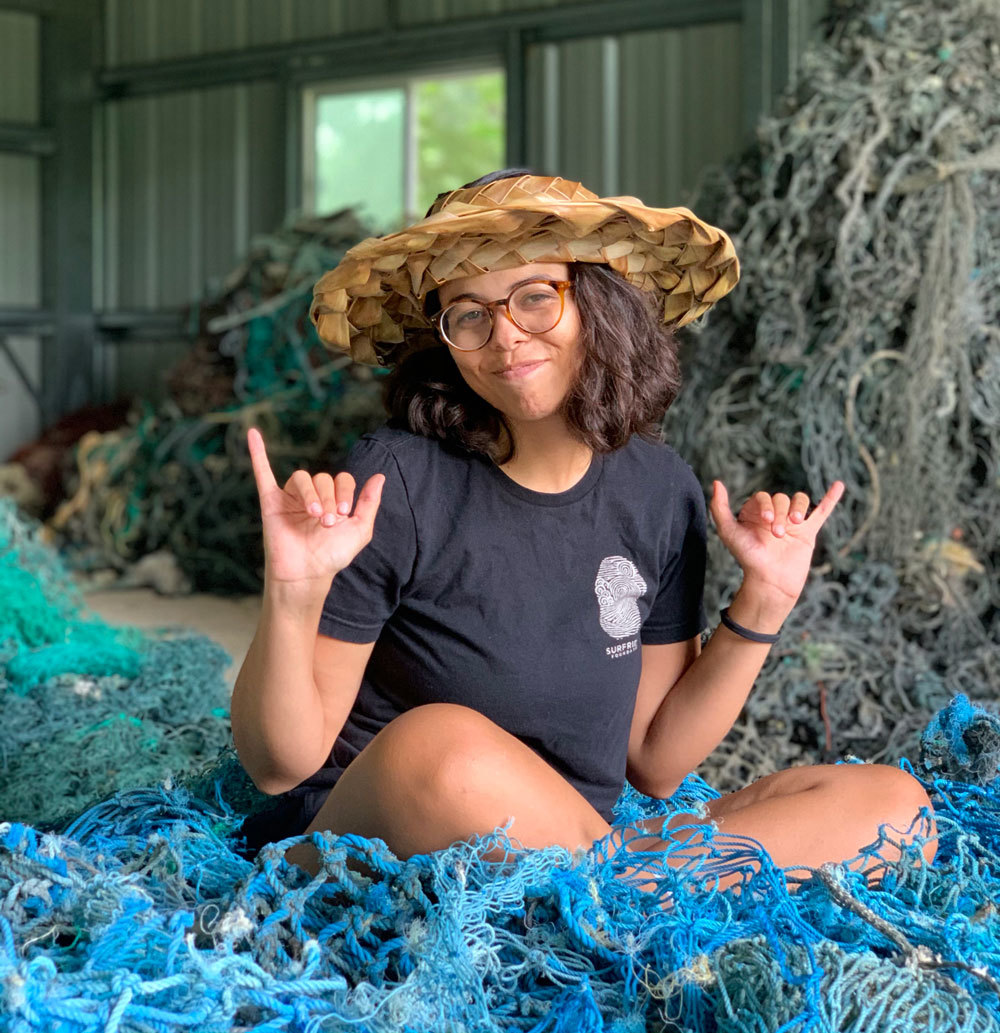 Q: What's been your experience being a surfer and/or ocean enthusiast as someone from the Indigenous community?
It's more of a way of life to be with the ocean verses just experiencing it. We live, breathe and love the ocean, we're living not experiencing. That's why we continue to take care of it in order to enjoy it.
Q: What is the most important thing you tell others about Surfrider?
Surfrider is willing to put in the work to protect our oceans and streams. They listen to your concerns and take action whenever they're able to. You'd be surprised about the things Surfrider is capable of getting done.