04 • 22 • 2022
American Eagle Supports the Surfrider Foundation
This Earth Month, the Surfrider Foundation is proud to once again partner with apparel brand American Eagle as they present their latest collection of Real Good tees designed with our mission in mind. AE and its sister brand Aerie are donating $50,000 to the Surfrider Foundation to support our efforts through the sales of this collection of new, limited-edition graphic tees made using algae inks, natural dyes, and cotton sourced through the Better Cotton Initiative.
As part of AE's broader sustainability goals – which include a comprehensive plan to be carbon neutral by 2030 – they have made a commitment to use more sustainable raw materials and reduce water and energy usage. So when an item in their catalog is labeled "Real Good," customers know that it was made with the planet in mind, with a goal in mind, and with a promise that AE will continue to do better.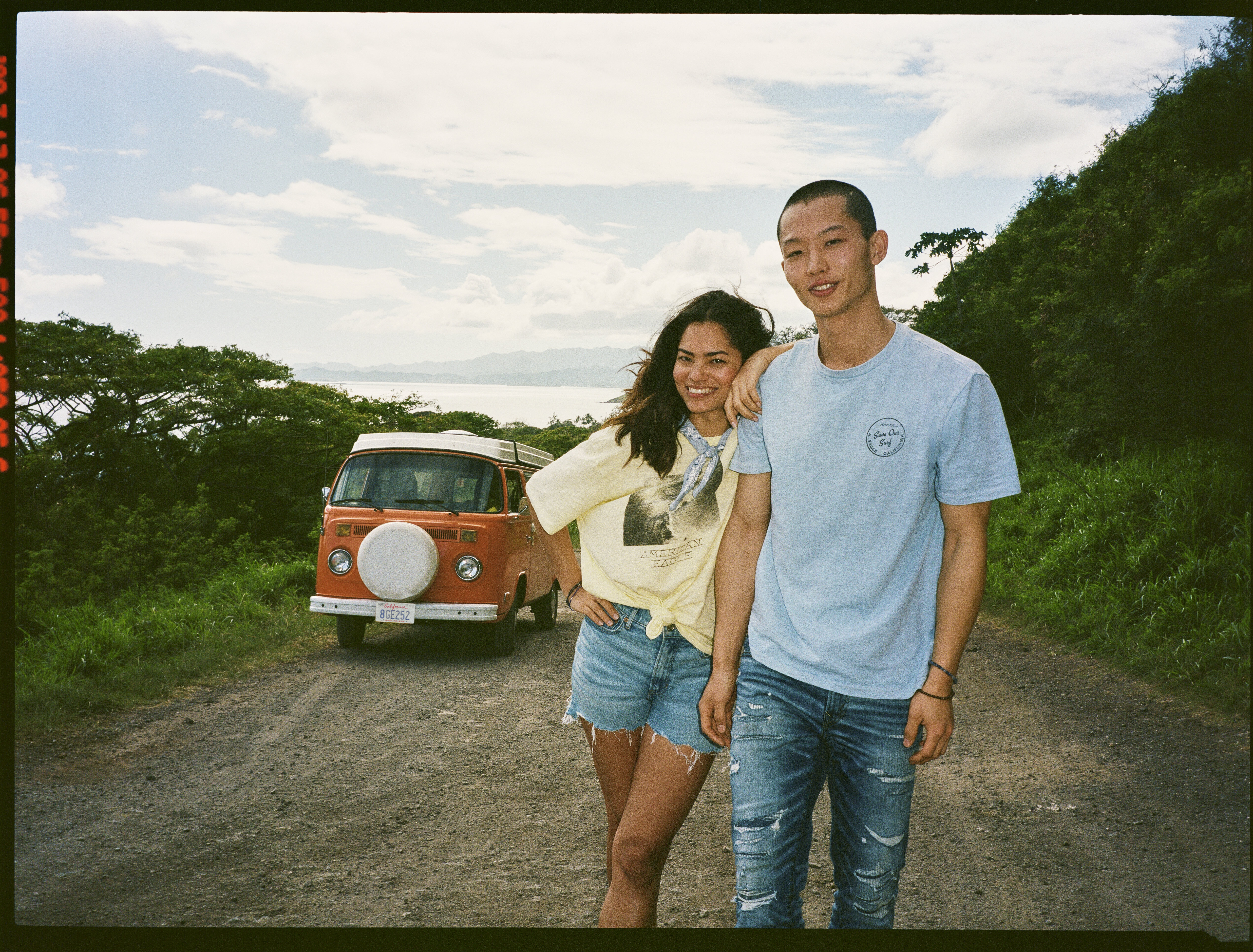 The proceeds raised in 2022 will continue to support Surfrider's Student Club Network as did the brands' tremendous donation in 2021. "We are extremely grateful for the support of American Eagle, Aerie and their customers," said the Surfrider Foundation's CEO, Dr. Chad Nelsen. "The collective donation received in 2021 is the largest corporate gift in our organization's history, and will enable us to make strides toward our goals of eliminating plastic pollution at the source, defending clean water and access to safe and enjoyable recreation at the beach, and supporting the next generation of coastal defenders through our growing Student Club Network."
Thank you to our loyal partner American Eagle, Aerie and their community of customers, for their commitment to supporting Surfrider's mission!
To learn more about American Eagle's sustainability, check out their website here.
To get involved with the Surfrider Student Clubs in your community, find your local club here.