09 • 28 • 2020
Beyond the Beach: How Cleanups Create Change
As International Coastal Cleanup month comes to a close, you might be wondering how you can continue to fight for clean and healthy beaches. You've spent the month doing solo beach cleanups, switching single-use PPE for reusables, tracking your cleanup data and sharing your findings on social media. Now what? It's time to consider the bigger picture by focusing on plastic pollution policy.
The Surfrider Foundation is actively engaged in policy work at local, state and federal levels. When advocating for policies, it's critical to cite relevant statistics and key studies in support of plastic pollution reduction bills. Our beach cleanup data is vital in making the case to reduce single-use plastics since much of the legislation that Surfirder supports aims at banning the items that consistently make it to the top ten list at our cleanups. These include plastic bags, cigarette butts, food packaging, bottles, and straws. Furthermore, just as we can use the data to direct new policy efforts, we can also use the data to track the success of policies. In short, the plastic you pickup off the beach is a crucial piece to the policy puzzle.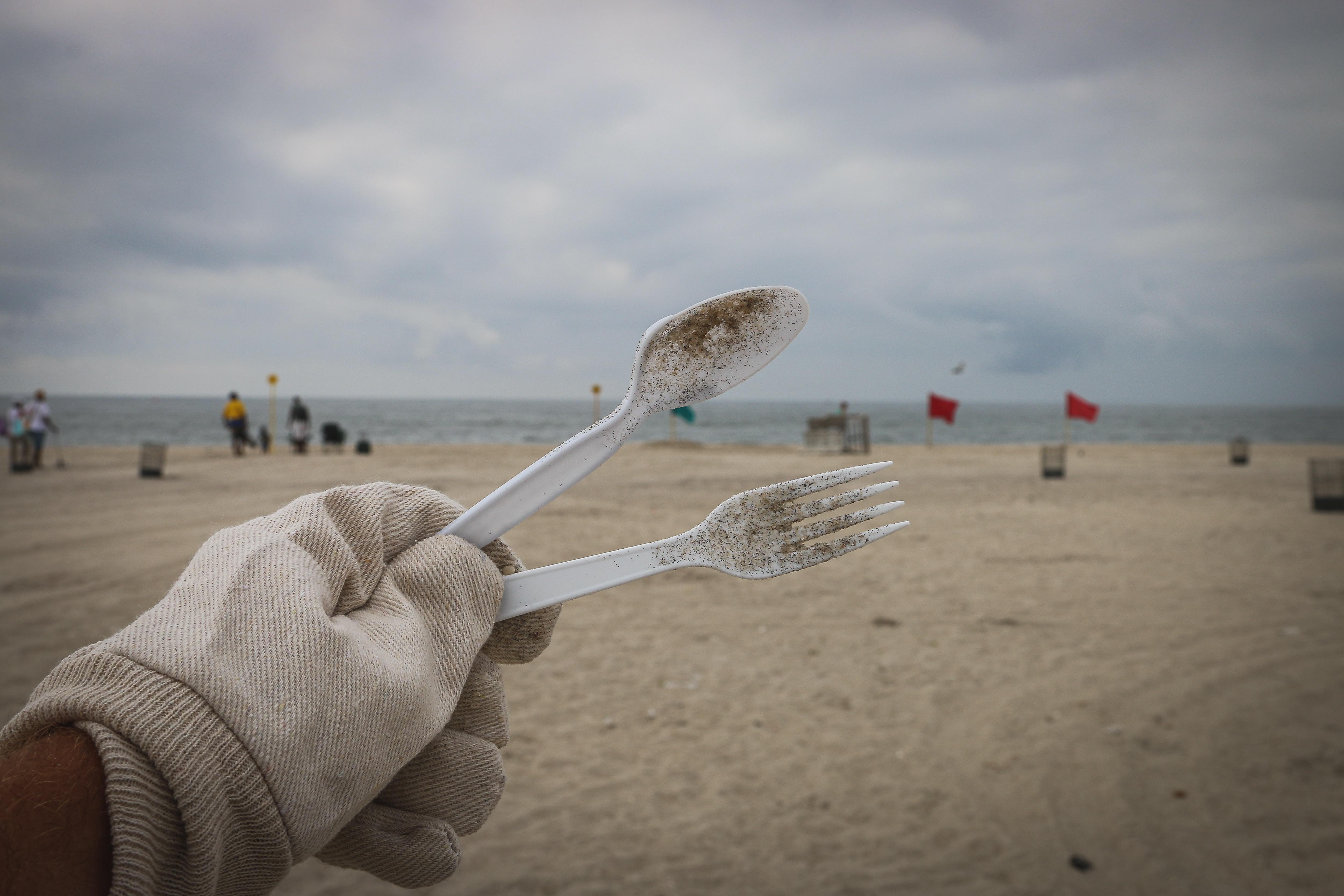 Thousands of single-use plastic foodware items end up on our beaches every year. In 2019 alone, over 34,000 foodware items were collected during beach cleanups. With the COVID-19 pandemic and the increased use of single-use plastics for takeout, we expect this number to be even greater for 2020. That's why Surfrider released the Comprehensive Foodware Policy Toolkit earlier this year. This toolkit helps our network craft the most effective foodware policies and be better equipped to build legislation which bans single-use foodware items, ultimately fighting for a reusable future that's free of single-use plastic foodware.

Writing impactful legislation is only half the battle. In order to start effecting change, it will need to get passed by the respective local, state, or federal agencies. However, without widespread support for these policies, it can be very difficult to pass them through. One way our network can help rally support around pieces of legislation is through Action Alerts. Surfrider, utilizes action alerts to encourage activists to sign petitions or contact their elected officials and urge them to support legislation or help stop detrimental policies. It allows our network to use their voices and push for positive change. They can be a great add-on to cleanups since the issue is fresh in everyone's minds. Action Alerts are an incredible tool to take your activism another step further and continue to fight for a better tomorrow.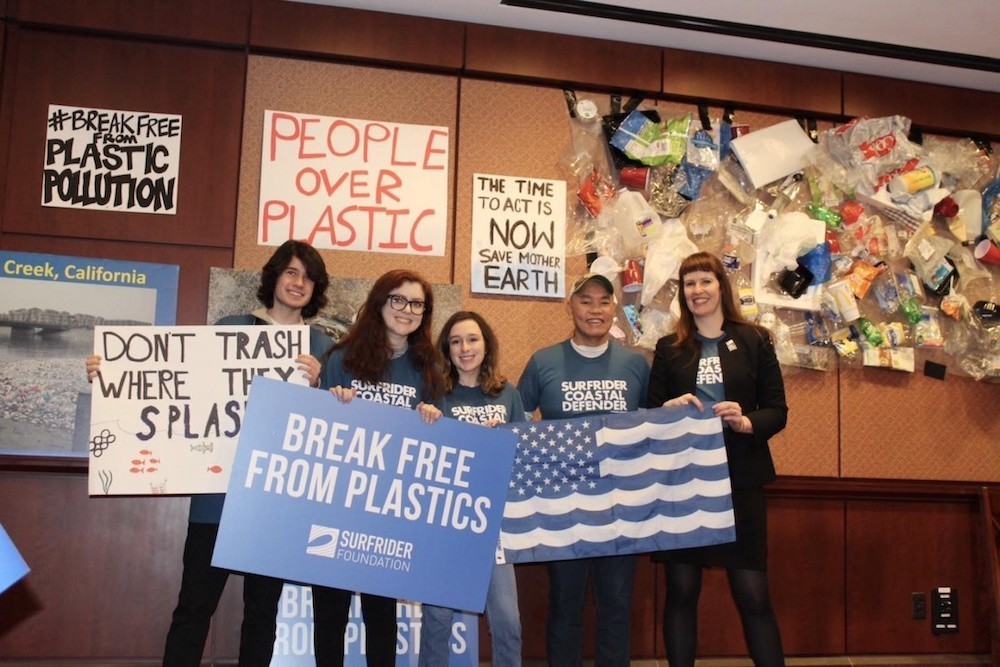 Starting small by tackling local policy is great and can set the stage for state or regional policies. But are you looking for a monumental piece or federal legislation that can help build that better tomorrow? Look no further than the Break Free From Plastic Pollution Act. This bold piece of legislation was built with the acknowledgement that we cannot recycle our way out of the plastic pollution crisis. We must pass comprehensive policies to reduce single-use plastic production and hold producers accountable for their products. You can help this monumental bill move forward by signing the action alert and helping to support similar local and state bills. One step at a time, from gathering data at beach cleanups, to building legislation, to signing on in support of bills, we can all do our part in the fight against single-use plastics.
Beach cleanups don't stop when you leave the beach. The data collected helps give us a better understanding of what items are most commonly found in our waterways and on our beaches. We can then use this data to provide evidence of why plastic pollution legislation is needed or support the success of existing plastic bills. It is through these policy efforts that we will be able to enact long-term change and build towards a single-use plastic-free future.