08 • 14 • 2020
California Initiative to Fight Plastic Pollution Qualifies for Ballot!
The Surfrider Foundation and is excited to announce that the California Recycling and Plastic Pollution Reduction Voter Initiative has qualified for the California ballot! Supporters submitted more than 870,000 voter signatures this week to qualify the initiative for the next ballot – significantly more than the 623,212 signatures required.
This comprehensive voter initiative will reduce plastic pollution, restore and protect environments harmed by plastic pollution, and increase recycling. It also complements single-use plastic reduction legislation, including the California Circular Economy and Pollution Reduction Act (SB 54 and AB 1080).
The initiative was originally on track to appear on this November's ballot; however, signature gathering was slowed to respect and protect public health as a result of the pandemic. A court extended the original deadline, and a surge of volunteer support provided the remaining signatures needed to appear on the next general election to occur after this November - presumably in November 2022.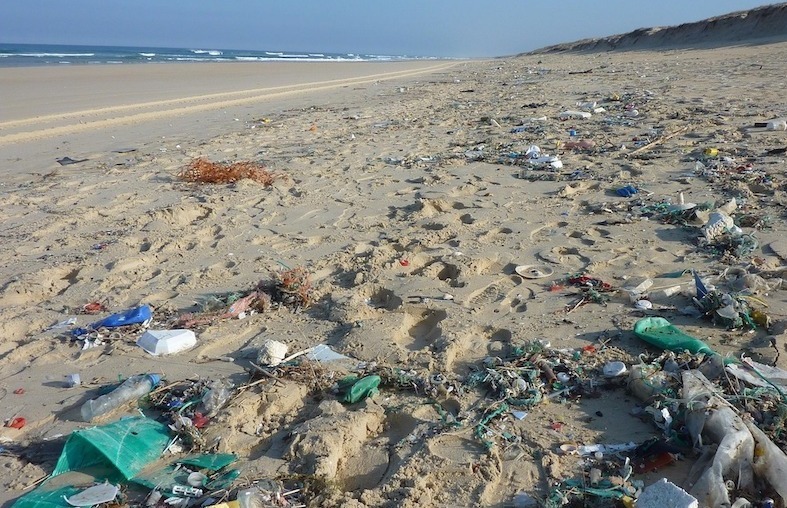 The initiative would require producers of single-use plastic packaging and foodware to take several steps to minimize plastic pollution and includes:
Funding environmental restoration and protection of streams, rivers, beaches, and oceans harmed by plastic trash pollution.

Reducing the amount of plastic pollution in California by ensuring that all single-use plastic packaging be reusable, recyclable, or compostable by 2030.

Reducing the amount of single-use plastic sold in California by 25% by 2030.

Instituting a statewide ban on non-recyclable plastic Styrofoam™ food containers.

Funding new recycling plants that will turn single-use trash into new products.

Protecting drinking water, reducing runoff from pesticides, and funding new composting facilities.

Charging corporate plastic manufacturers a penny tax on its single-use plastic packages to fund plastic recycling and environmental clean-up of plastic pollution.
The need for urgent action to reduce plastic pollution is undeniably clear. The first and foremost focus of Surfrider's Plastic Pollution Initiative is on source reduction of single-use plastics, followed by recycling of remaining plastics. Eliminating non-reusable, non-recyclable, and non-compostable products and foodware, and reducing packaging are by far the most effective and least expensive way to protect the health of people, wildlife, and the environment. This innovative initiative will move California in the right direction towards making concrete impacts in tackling this plastic crisis.
Surfrider will continue to be actively engaged in promoting this critical voter initiative. If you live in California, we also need your support now to pass SB 54/ AB 1080 in the state legislature!
Read the full news release here and check out the campaign page for the voter initiative to stay up to date!