08 • 03 • 2021
Celebrating Our New Swimwear Collaboration with JOLYN
The Surfrider Foundation is excited to announce that for the second year, we've teamed up with our friends at swim and activewear company, JOLYN, for a swimsuit collaboration made from recycled materials. Made from fabrics comprised of single-use plastic water bottles that may have otherwise ended up in the natural environment, these new swimsuits offer an opportunity to support Surfrider's mission and material innovation aimed at reducing the need for virgin plastics.
With a design inspired by the ocean and waves that Surfrider fights to protect, this year's limited edition print is named Neptune, referencing the god of the sea in Roman mythology, and for each piece from the collection sold, JOLYN will donate 50% of profits to Surfrider's mission to protect clean water and healthy beaches. Check out the collection, now available on JOLYN's website!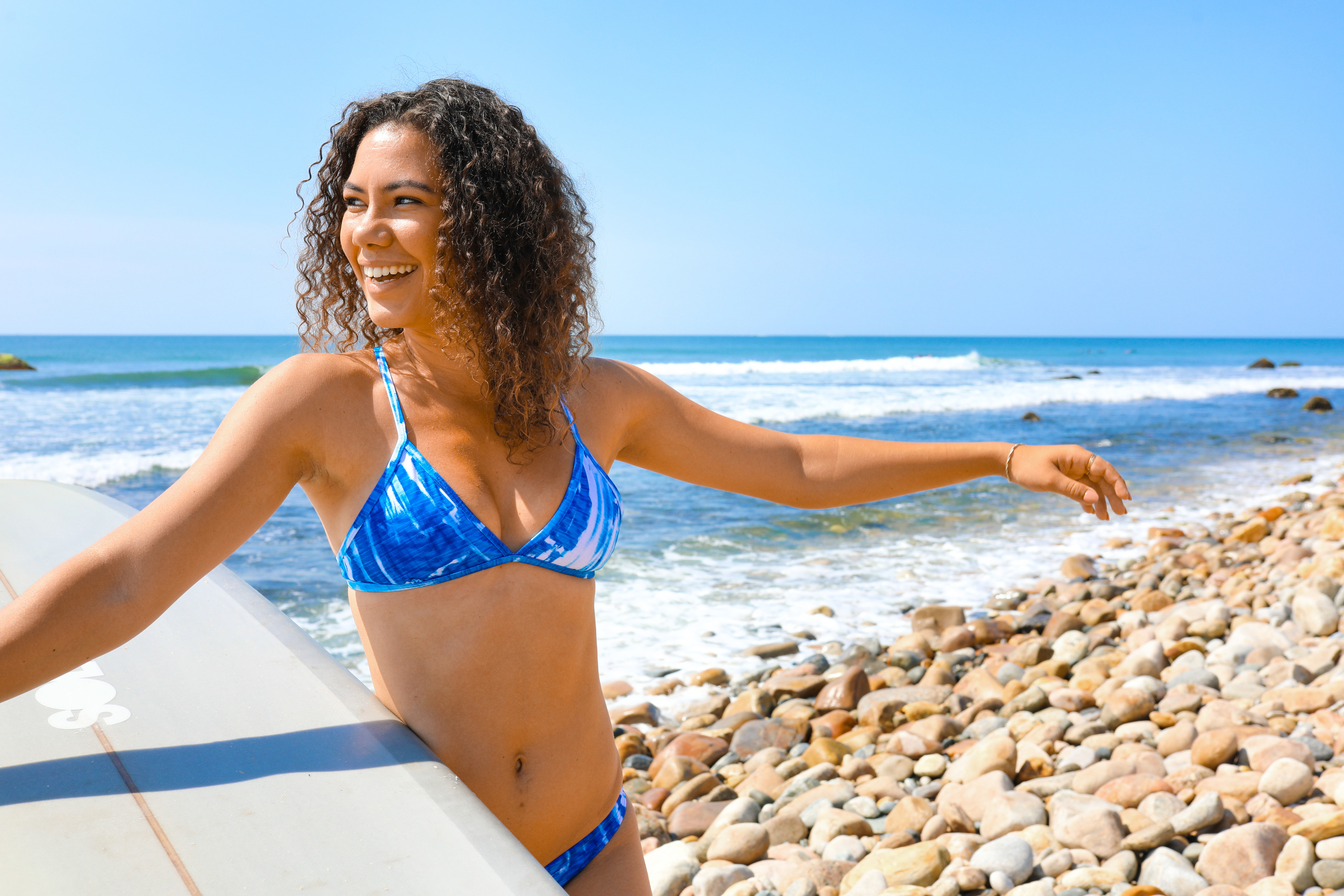 Based in Huntington Beach, CA, JOLYN is a brand with coastal roots and a deep appreciation for all that the ocean provides us. As swimmers, beach volleyball players, surfers and ocean recreation enthusiasts, JOLYN has built a community of active women empowering each other to pursue new athletic and adventurous feats.
To shed some light on how single-use plastic bottles are turned into a swimsuit, we asked our friends at JOLYN to explain the process: "It all starts at a recycling plant, where bottles are separated and labeled, washed really well, and chopped into little tiny bits. From there the tiny bits are melted into even tinier balls, and those balls are melted into a new material called plasma. That plasma is stretched into strong fibers, that are then knit into recycled polyester swim fabric which is cut and sewn into your JOLYN Swimsuit. And, you can count on this material to feel and perform just like the classic JOLYN suits you know and love."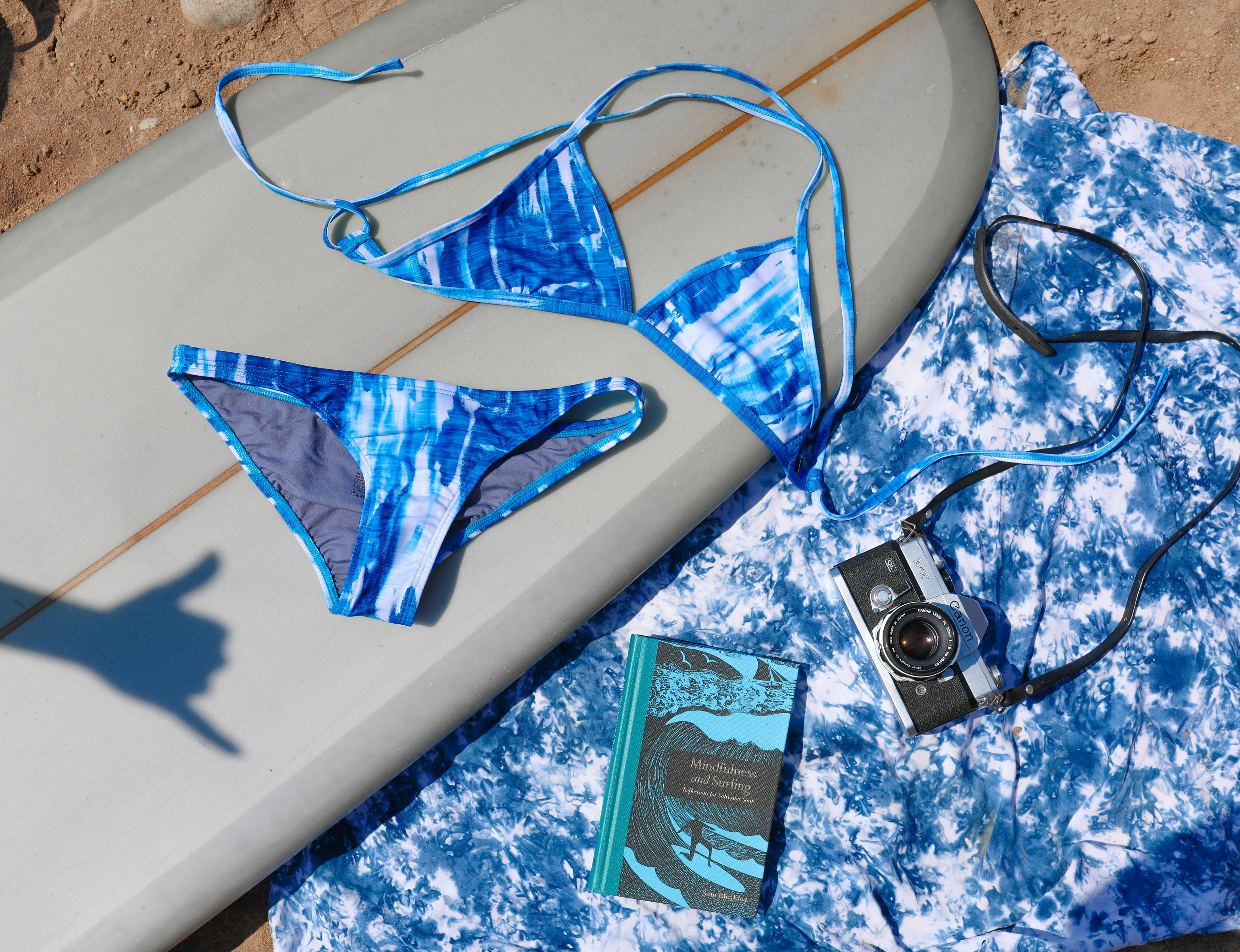 Surfrider is thrilled to release this new ocean-inspired swimwear collection in collaboration with JOLYN. Thanks to JOLYN for their ongoing support and partnership!
To learn more about Surfrider's plastic reduction work, visit the Plastic Pollution Initiative page here.
To shop the collection, visit JOLYN's website.