On Wednesday at the monthly California Coastal Commission meeting, Peter Douglas announced his retirement after 26 years as Executive Director of the California Coastal Commission. Peter Douglas helped to write the guiding document for management of our California coasts with the Coastal Act of 1976, and has devoted his life to executing the ideals of that Act. His total tenure at the Commission has lasted 34 years.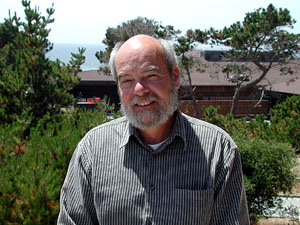 Peter's retirement marks the lamentable loss of a hero in coastal protection. Surfrider Foundation is nothing but appreciative for his years of commitment to our oceans, waves and beaches. His wisdom and guidance have bestowed upon the citizens and visitors of California a great service that is evidenced by our healthy and accessible coastal areas.
Douglas has been fighting lung cancer for about a year and plans to officially retire in November, starting sick leave on Monday. As for his successor, he plans to hand off temporary leadership of the agency to Senior Deputy Director Charles Lester, who has been filling in while Douglas has undergone chemotherapy in recent months. The full-time Executive Director has yet to be chosen by the Commissioners. Anticipating that this may be an upcoming issue during this last years Coastal Commissioner appointment process, environmentalists asked appointment nominees how they would choose such an important position. Their answers and reflection on the serious topic were taken into account by environmental groups making recommendations on appointments. Finding strong leadership and the ability to ameliorate competing interests at the Commission will be no easy task. Peter Douglas has fulfilled this high charge with grace and conviction, leaving a legacy of coastal protection for future generations of beachgoers to enjoy.