12 • 09 • 2020
Diving Deeper into the Blue Water Task Force with Dragon Alliance
The Surfrider Foundation's national Blue Water Task Force program has continued to thrive this year, despite the many challenges that sustaining regular water testing throughout the country has presented. Through periodic hiatuses and new safety guidelines, Surfrider's dedicated network of volunteers, activists and staff who make up the Blue Water Task Force have persevered to ensure that water quality data could safely be collected and reported throughout the year, to help identify and address sources of pollution in communities nationwide. With the enduring support of our partners at Dragon Alliance and House of Marley, the Blue Water Task Force continues to grow and welcome new volunteers, lab locations, and testing sites.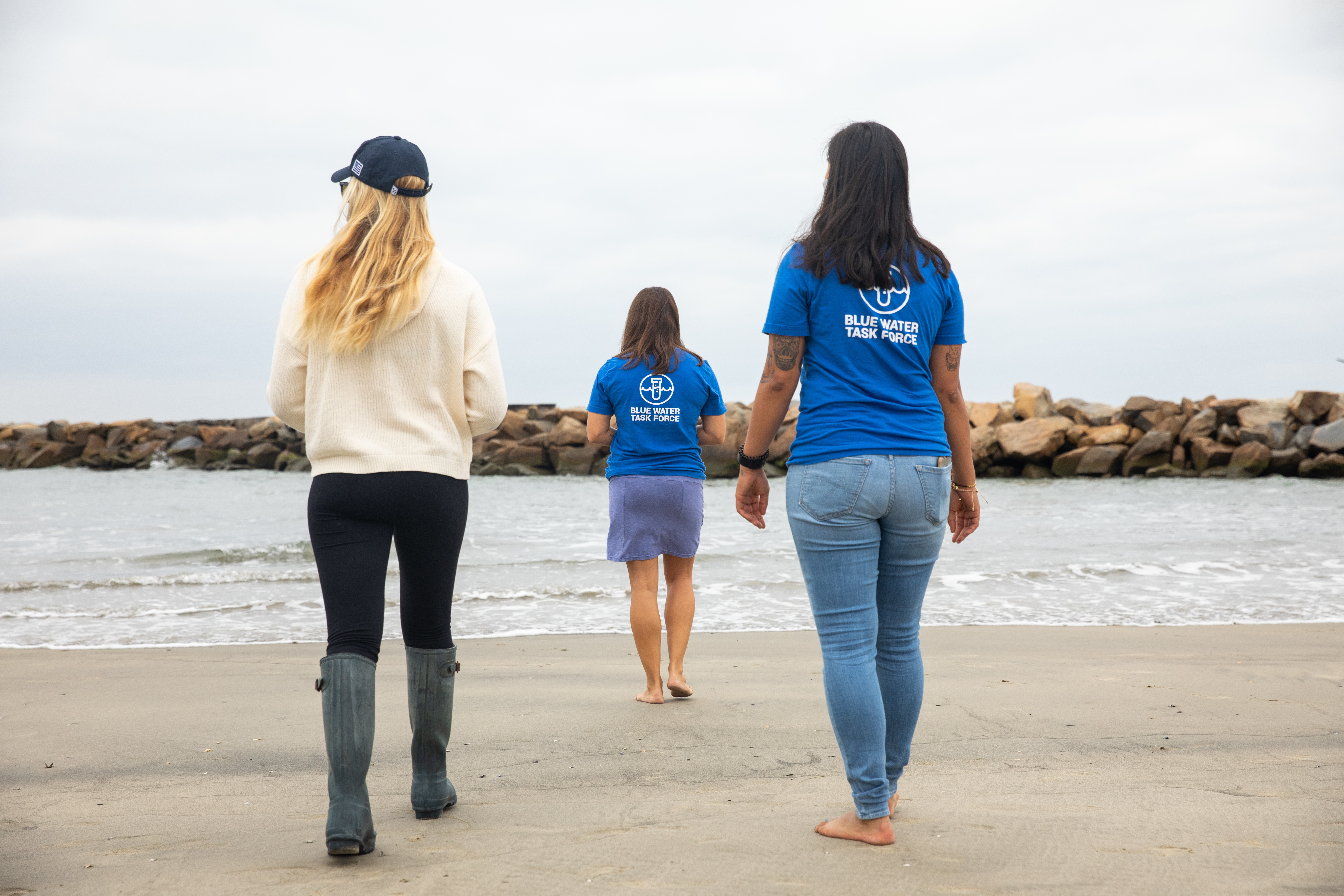 In November, professional surfer and Dragon Alliance athlete ambassador, Samantha Sibley, joined Surfrider San Diego County Chapter volunteers in collecting water samples from a newly-established collection site in Oceanside, the San Luis Rey River Outlet. One of three new water testing sites in North San Diego County, water from the San Luis Rey Outlet will now be regularly tested by the San Diego Chapter's Blue Water Task Force, and reported to Surfrider's national database.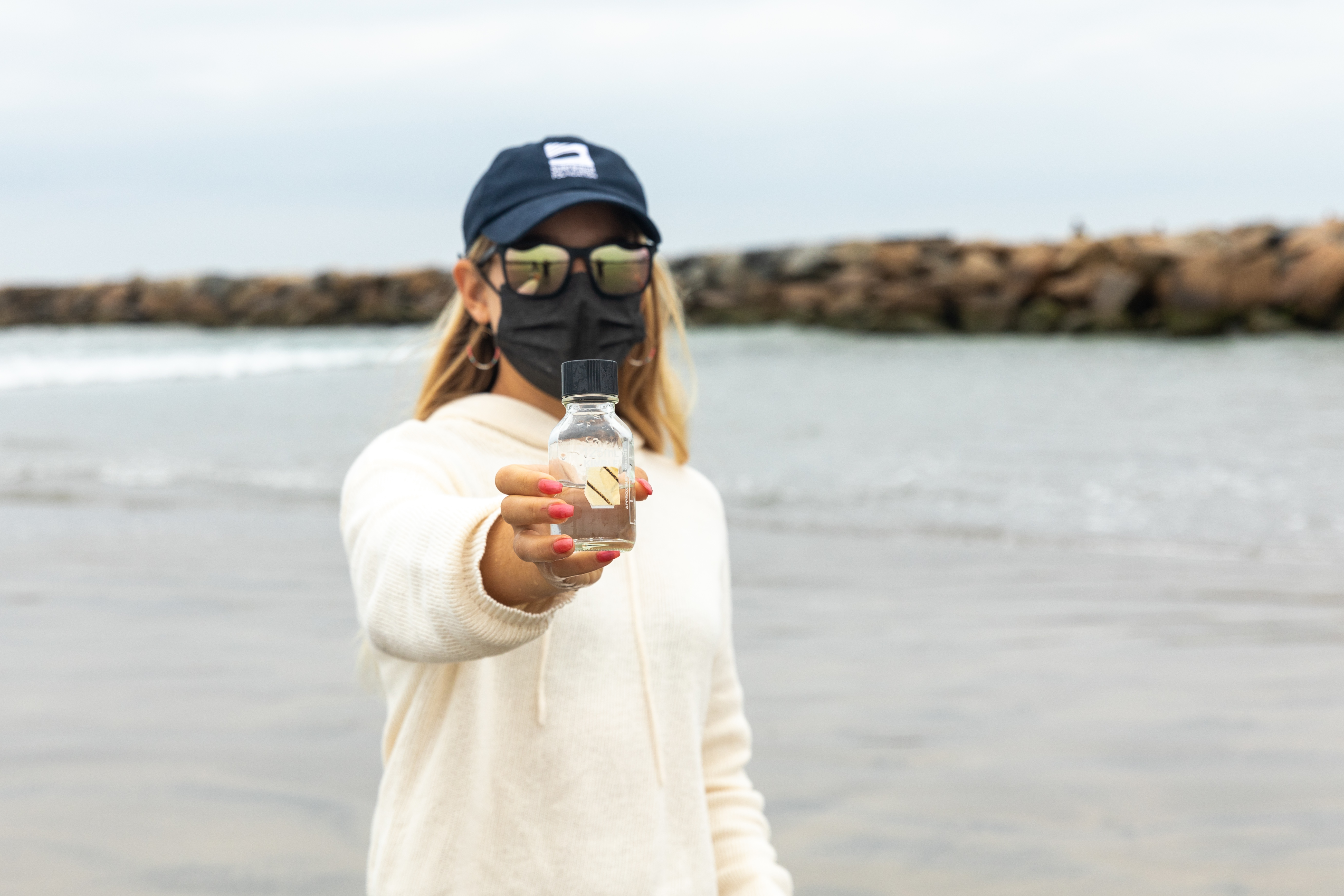 Working alongside Surfrider San Diego Chapter volunteers and Blue Water Task Force program coordinators, Samantha learned the protocol for collecting a water sample from a site very near to where she claimed a contest victory at the Nissan Super Girl Pro in 2019 (becoming the youngest champion in the contest's history!). On the beach, the San Diego Chapter volunteers also provided a demonstration of the water testing process, and the group discussed the importance of protecting clean water throughout the country, and especially at high-traffic sites like the one they tested. You can check out water quality data from the site they tested here!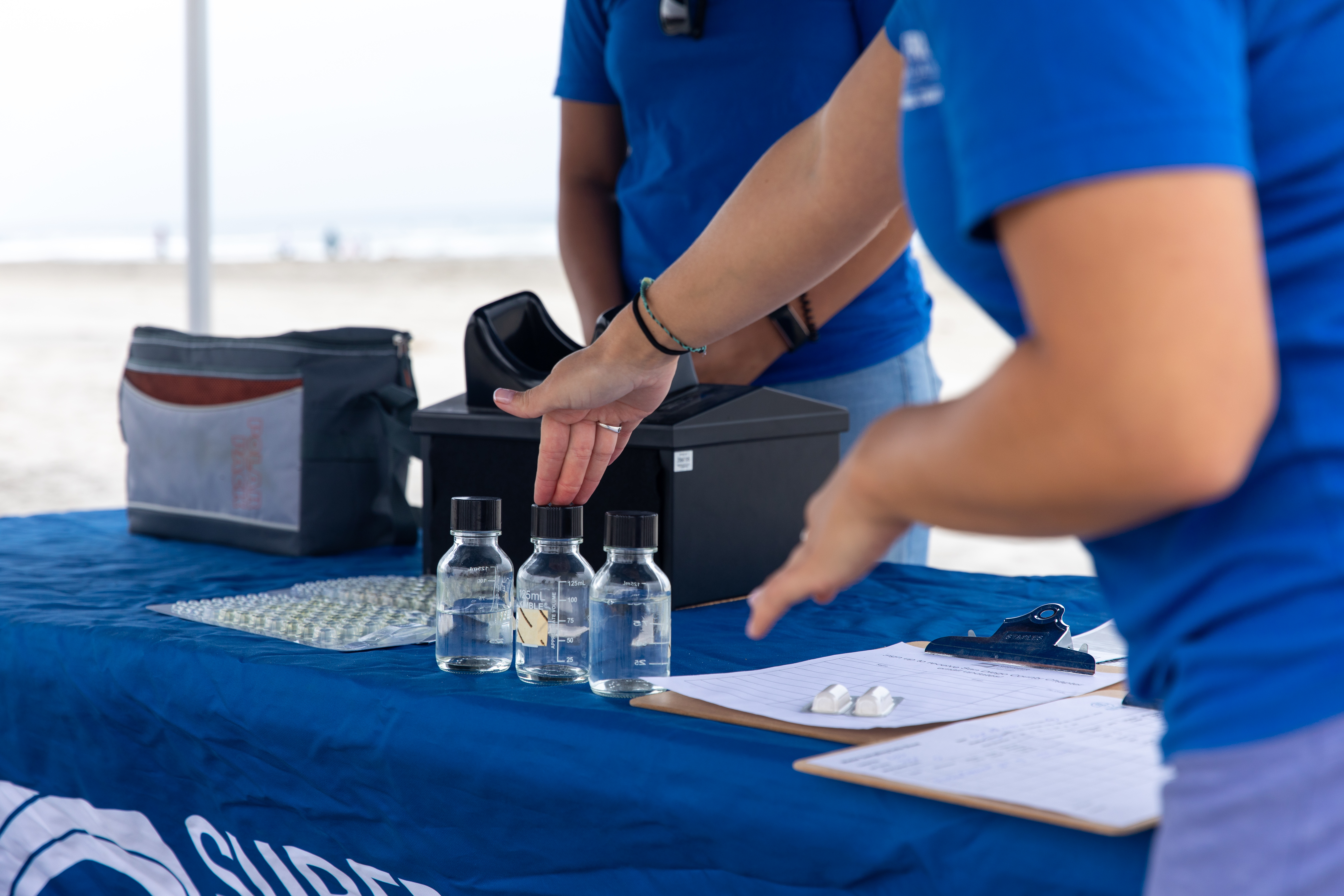 Despite a temporary suspension of all testing activity in accordance with COVID-19 guidelines earlier this year, the national Blue Water Task Force program has surpassed some new milestones, including adding a new community lab in North San Diego County, switching some labs to more sustainable sampling and testing materials, and initiating development of an improved data reporting tool for Surfrider volunteers and the general public to access nationwide.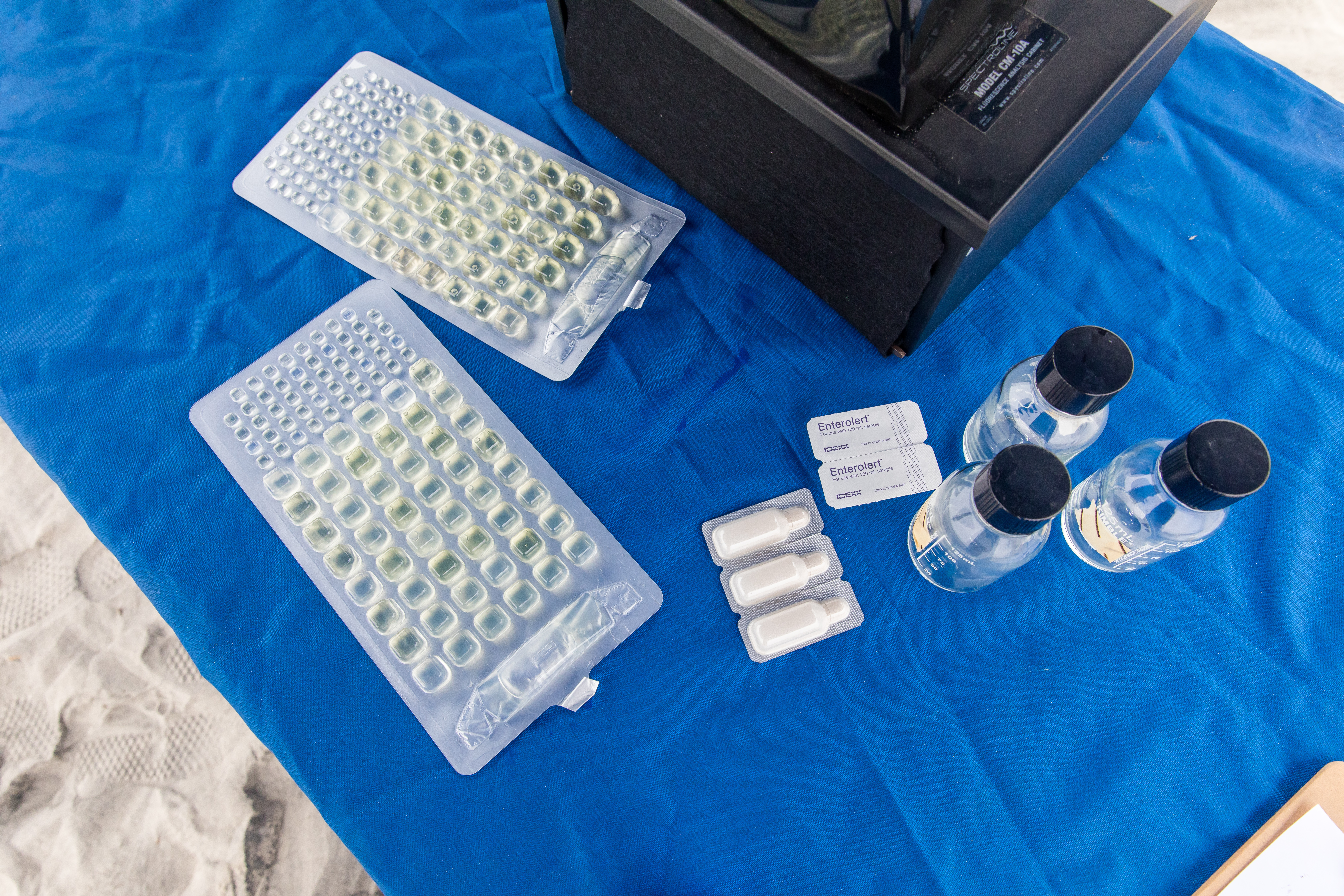 While our vision is to prevent sources of pollution from ruining your next day at the beach, it's important to be aware of some simple ways to help protect yourself and your family from common coastal pollutants:
Know before you go. Check your local water quality conditions before hitting the beach.
Avoid swimming and surfing immediately after rain. It's best to wait 24-72 hours, depending on where you live.
Swim and surf away from visible sources of pollution like river outlets, creeks, and storm drains.
Always rinse off with freshwater after you swim.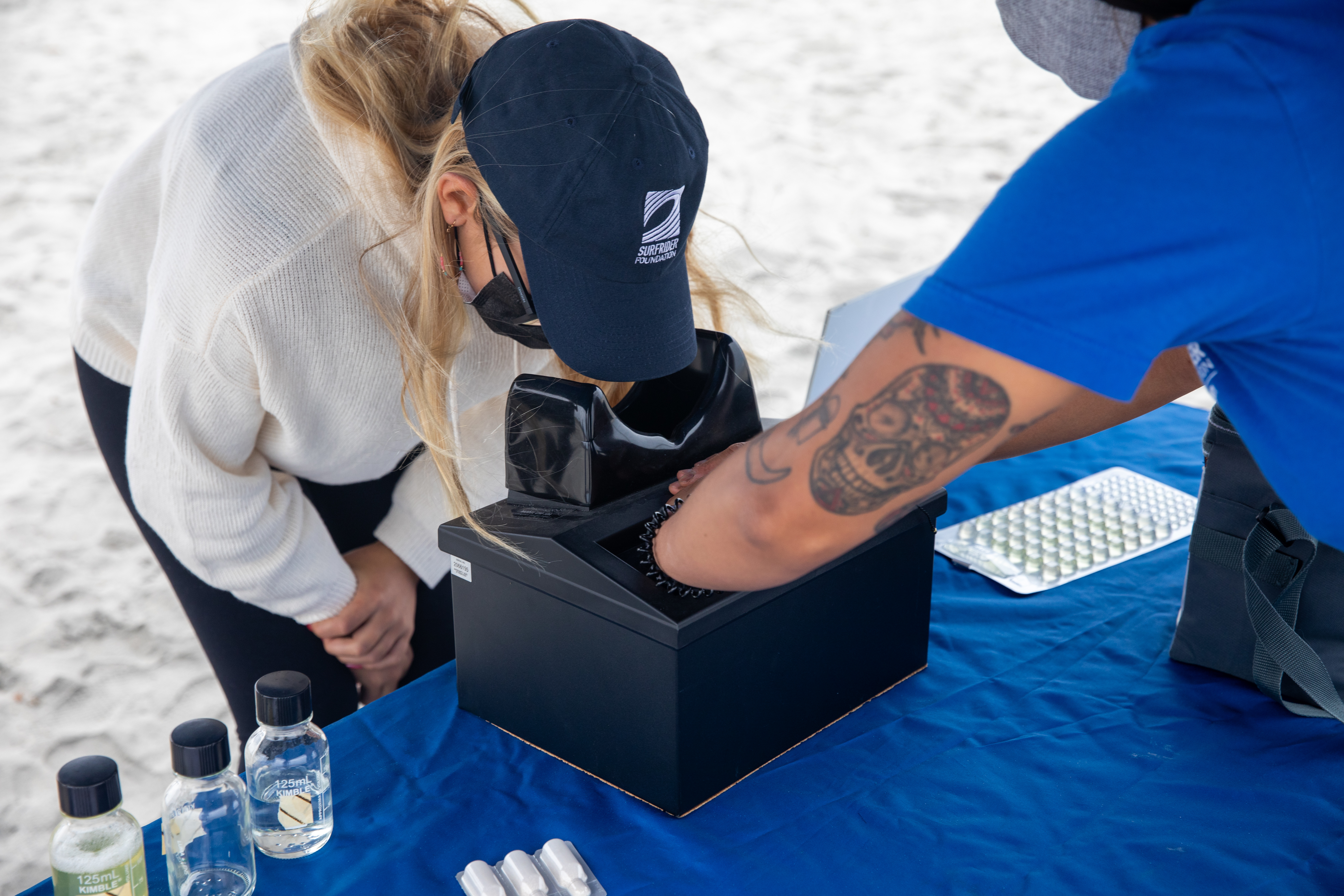 Huge thanks to our partners at Dragon Alliance for taking this opportunity to dive deeper into their national support of the Blue Water Task Force, and to Samantha Sibley for spending time learning about and supporting Surfrider's Clean Water Initiative with San Diego County Chapter activists!
To find water quality information in your area, check out our Blue Water Task Force webpage.
To get involved with the Blue Water Task Force in your community, find your local Surfrider chapter here.
To learn more about Dragon Alliance, visit dragonalliance.com.
To learn more about House of Marley, visit thehouseofmarley.com.