11 • 18 • 2021
First Ever Florida Surfrider Student Club Conference!
Surfrider club leaders from Florida State University, University of North Florida, University of South Florida - St. Petersburg and University of Florida came together at the 2021 Florida Chapter & Club Conference in Islamorada to build leadership skills, present their projects, plan joint campaigns and network with our chapters. This was the first ever Surfrider conference with a dedicated club track focused on topics, activities and skill-building relevant to our student activists.
Hosted in the Florida Keys, one of our nation's most unique and fragile marine environments, student workshops included training on plastic pollution activism, how to deal with climate anxiety and mental health challenges through mindfulness and self-care, and how to plan and launch effective club campaigns.
We also had guest speakers present on emerging reef issues (Mote Marine Laboratory), the importance of collaborating with and including BIPOC communities (SurfearNEGRA), Florida specific avenues for climate action (The CLEO Institute) and we hosted a panel titled Women in STEM, where Surfrider staff, chapter leaders and outside partners shared their personal experiences and challenges in navigating the transition from students into the academic, science and non-profit world.
In addition to speakers and workshops, the student clubs had an opportunity to present to each other on projects and campaigns they are working on at their respective campuses and three club leaders sat on the Engaging Students and Youth in Activism panel where they fielded questions from our chapter network on how to better connect with young people and involve them in Surfrider's policy work.
Outside of scheduled talks and workshops, ample time was set aside so our club leaders could network with each other and connect with our chapter leaders on ways to collaborate on local and statewide issues. The students also were able to go kayaking/paddleboarding in Florida Bay and snorkeling along the only coral reef tract in the continental United States.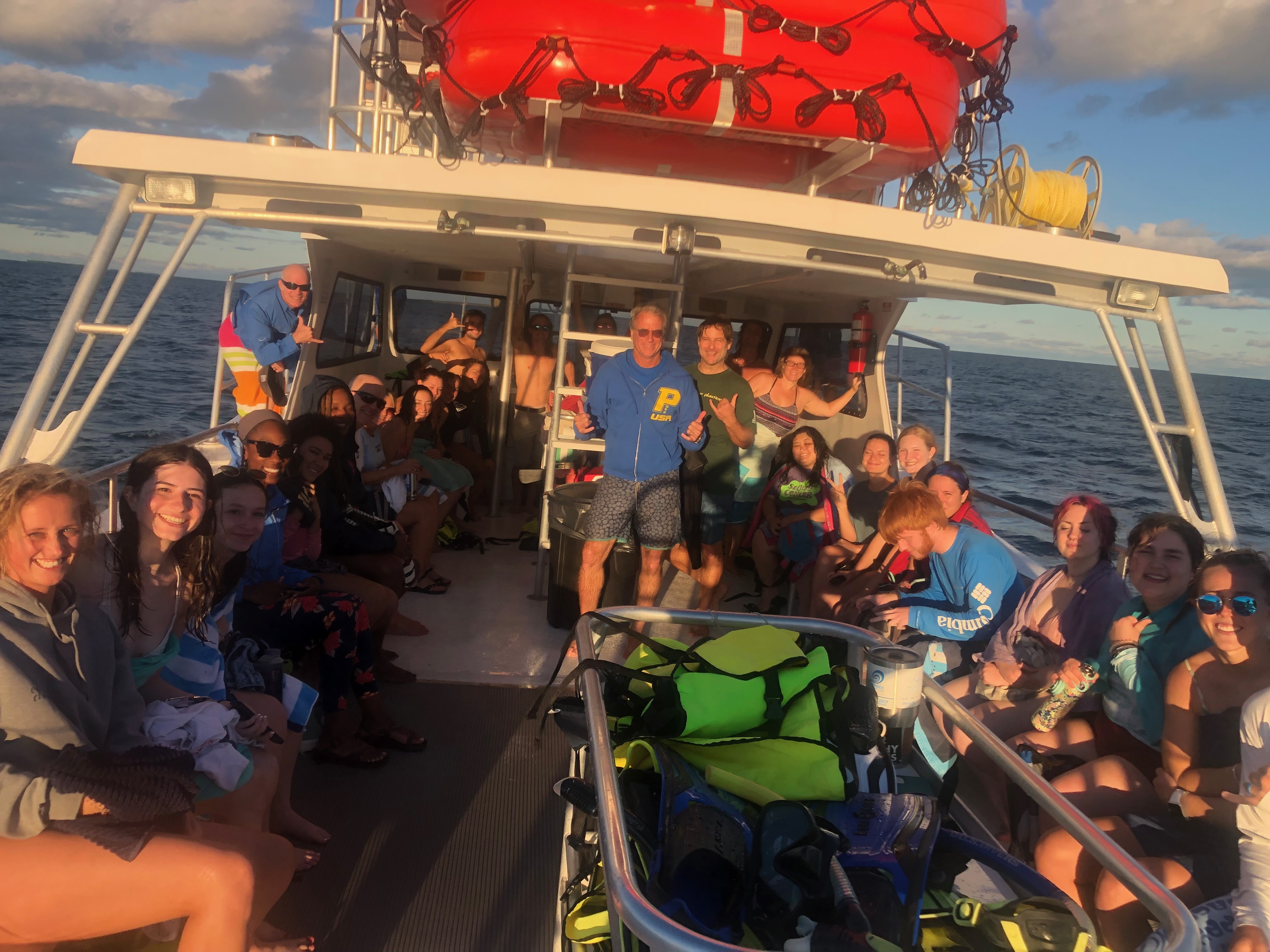 "Thank you so much for such a memorable experience at the FL Chapter and Club Conference. It was so awesome to finally meet you! After speaking with you and learning about your journey, I felt so inspired to continue to advocate for the protection of our oceans. Florida policy work is not an easy undertaking, but you have shown me that positivity and perseverance are the only way forward. Thank you for all that you do." - Club leader note to our Florida Policy Manager, Nicole de Venoge
"As a leader, the conference not only helped to strengthen my interest in ocean and coastal policy, but it also gave me more confidence when it comes to public speaking and networking. As a club, I believe Surfrider FSU came away with new ideas to implement going into the rest of the academic year. Surfrider FSU has also made many more connections with other Surfrider groups and we look forward to future collaborations whether it be sharing ideas of doing events and trips together." - FSU Club Leader
We'd like to extend a huge thanks to the donors and supporters who made this student club conference possible and look forward to replicating joint Chapter & Student Club conferences across our network!