05 • 24 • 2022
Hands Across the Sand Returns to Beaches Across the World!
Surfrider Chapters hosted 19 Hands Across the Sand events across the country on Saturday, May 21st, joining thousands of activists around the world in saying NO to offshore drilling and dirty fuels and YES to clean energy!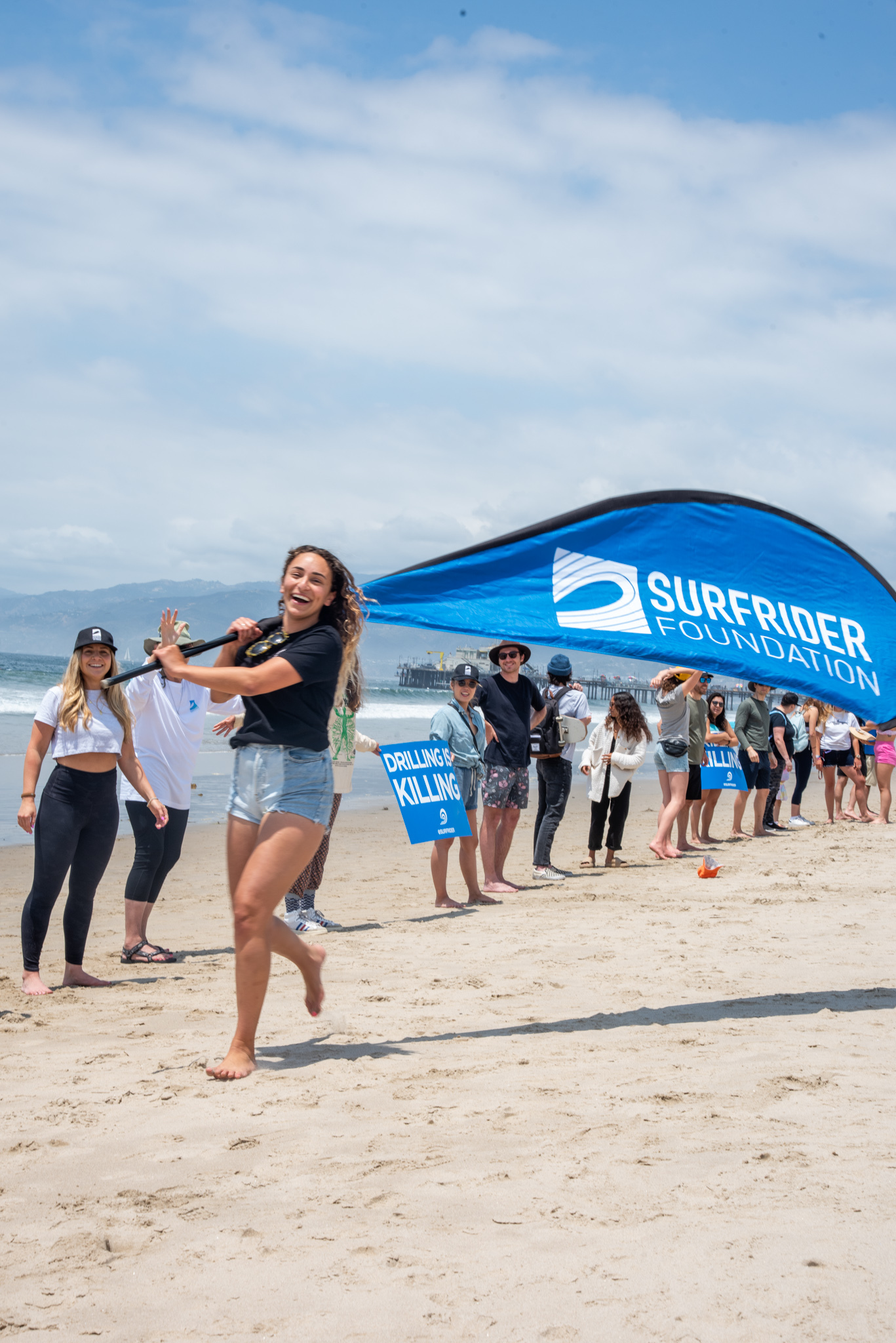 The Surfrider Foundation served as an official sponsor of the 2022 event as part of our Stop New Offshore Drilling campaign. Other sponsors included: Southern Alliance for Clean Energy, Healthy Gulf, Bud and Alley's, SoWal, Urban Paradise Guild, Save Greek Seas, Future Frogmen,Natural Resources Defense Council, Earthjustice, Sierra Club and League of Conservation Voters.
The event was particularly timely this year as the Department of Interior is expected to release a draft 5-Year Offshore Drilling Program, which may include new oil and gas lease sales off U.S. coastlines in the coming weeks. That is why Surfrider and our partners are demanding that Congress pass a package of legislation to permanently protect our coasts from this harmful practice (take action).
Surfrider chapters across the US show opposition to new drilling!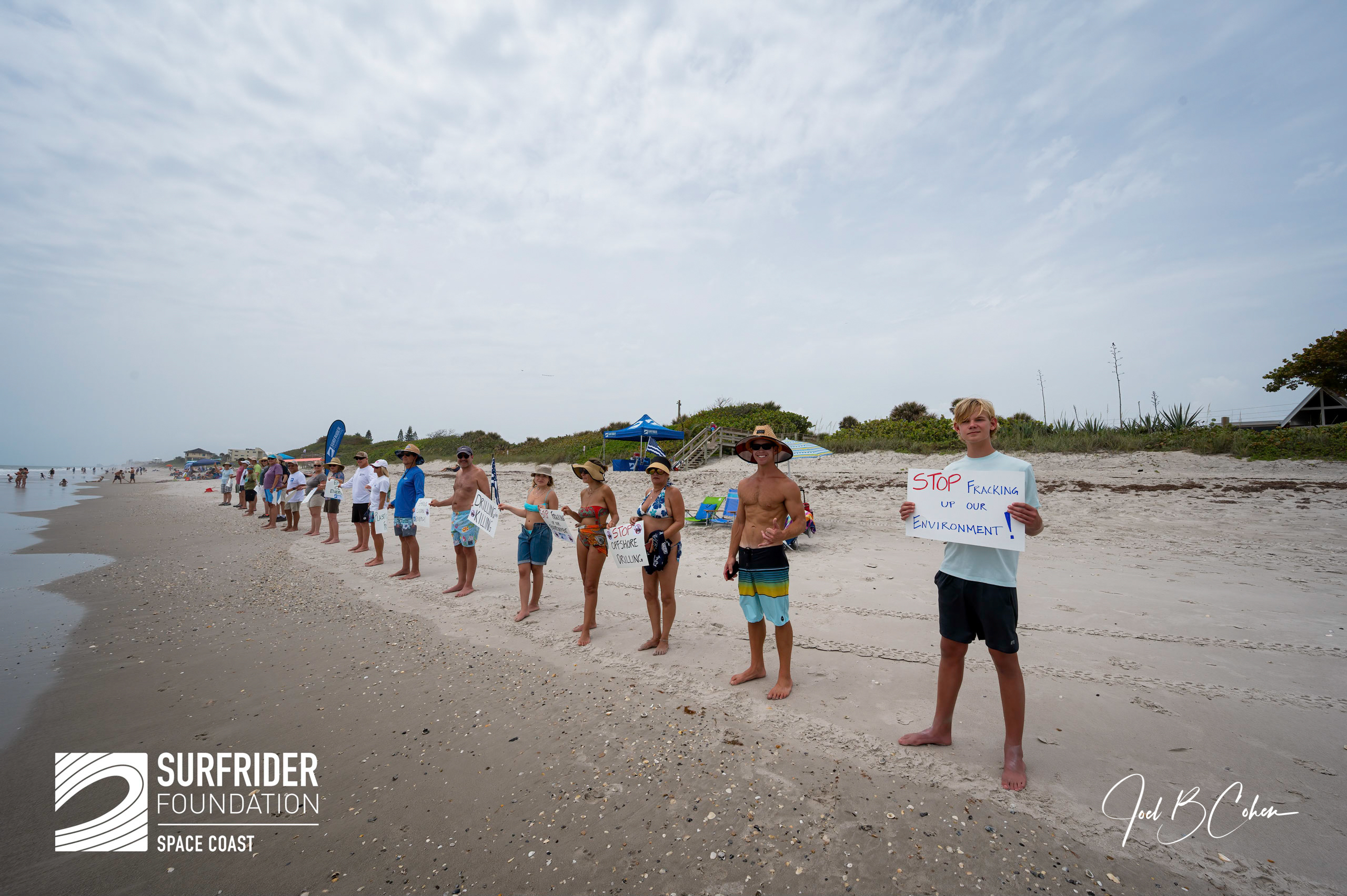 A grassroots event founded by Surfrider member Dave Rauschkolb in Florida, Hands Across the Sand brings people together to oppose new offshore drilling and other dirty fuel proposals. Participants form "human lines in the sand" by joining hands at their local beach or park to send a message to government leaders. This is the 13th year that supporters across the world have taken action. Our focus this year was calling on federal leaders to prohibit offshore drilling in U.S. waters and pass the Ocean-Based Climate Solutions Act to address the climate changes crisis.
To see more photos and videos from Hands Across the Sand 2019, please visit: http://www.handsacrossthesand.org
Media Coverage:
You can help protect our waters from offshore drilling and dirty fuels!
Ask your representatives to support legislation to protect new areas from offshore drilling today!