05 • 26 • 2020
JOLYN supports the Surfrider Foundation with recycled swimwear collection
The Surfrider Foundation is honored to welcome JOLYN as a partner in our mission to protect and enjoy clean water and healthy beaches, in tandem with the launch of a new JOLYN swimwear collection inspired by Surfrider's mission in more ways than one. The new collection, featuring swimsuits made from material composed of recycled plastic bottles, not only empowers JOLYN fans to make a more sustainable choice when purchasing a new swimsuit, but 50% of proceeds from the collection will directly benefit Surfrider's mission.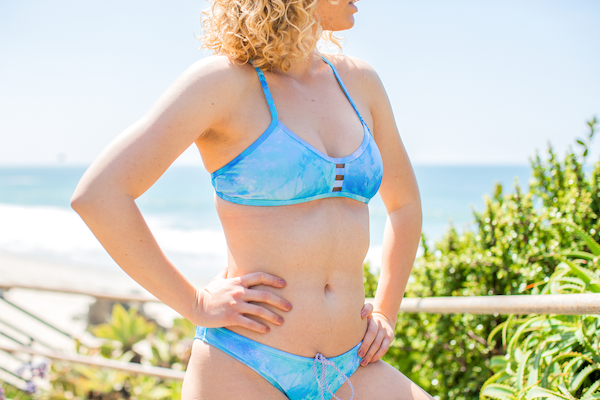 Behind JOLYN's commitment to Surfrider is a deep understanding of how the health of our ocean, waves and beaches impact coastal recreation, and the athletes, beachgoers, and communities that rely on it. "JOLYN calls Huntington Beach, California home — we live, work and play on the coast and we sponsor professional athletes who also call the beach their home," said Mondy Herndon, CEO of JOLYN. "The sandy shore is our happy place and an integral part of our lives and livelihood."
As a brand rooted in, and known for, crafting durable swimwear designed to help women excel as swimmers, surfers and beach volleyball players, JOLYN's growing sustainability initiative fits naturally into the brand's ethos. The recycled swimwear collaboration, featuring material made from 100% post-consumer plastic bottles, will significantly reduce the environmental footprint of its production, as compared to traditional swimsuit materials.
On JOLYN's intentions for aligning with Surfrider, Mondy said, "Our goal is to educate and encourage our employees, ambassadors and customers to become the activists and movement makers the world needs." We are thrilled to welcome JOLYN and their community into our activist network, as we stand up for clean water and healthy beaches for this and future generations.
Shop the collection and learn more about JOLYN here!