12 • 21 • 2021
Ocean Friendly Restaurants Spotlight: Pacific Catch in La Jolla, CA
The San Diego Chapter of Surfrider is proud to welcome Pacific Catch as our newest Ocean Friendly Restaurant. Pacific Catch is a "West Coast Fish House" serving up high quality seafood with sustainability top of mind. "As proud partners of the Surfrider Foundation, we believe and support efforts toward protecting the world's oceans. Pacific Catch La Jolla, has made a commitment to sustainability by recycling fryer oil into biofuel, composting all food waste and employing green building techniques, including LED lights, hand dryers, aerators on faucets, water-saving toilets and drought resistant landscaping."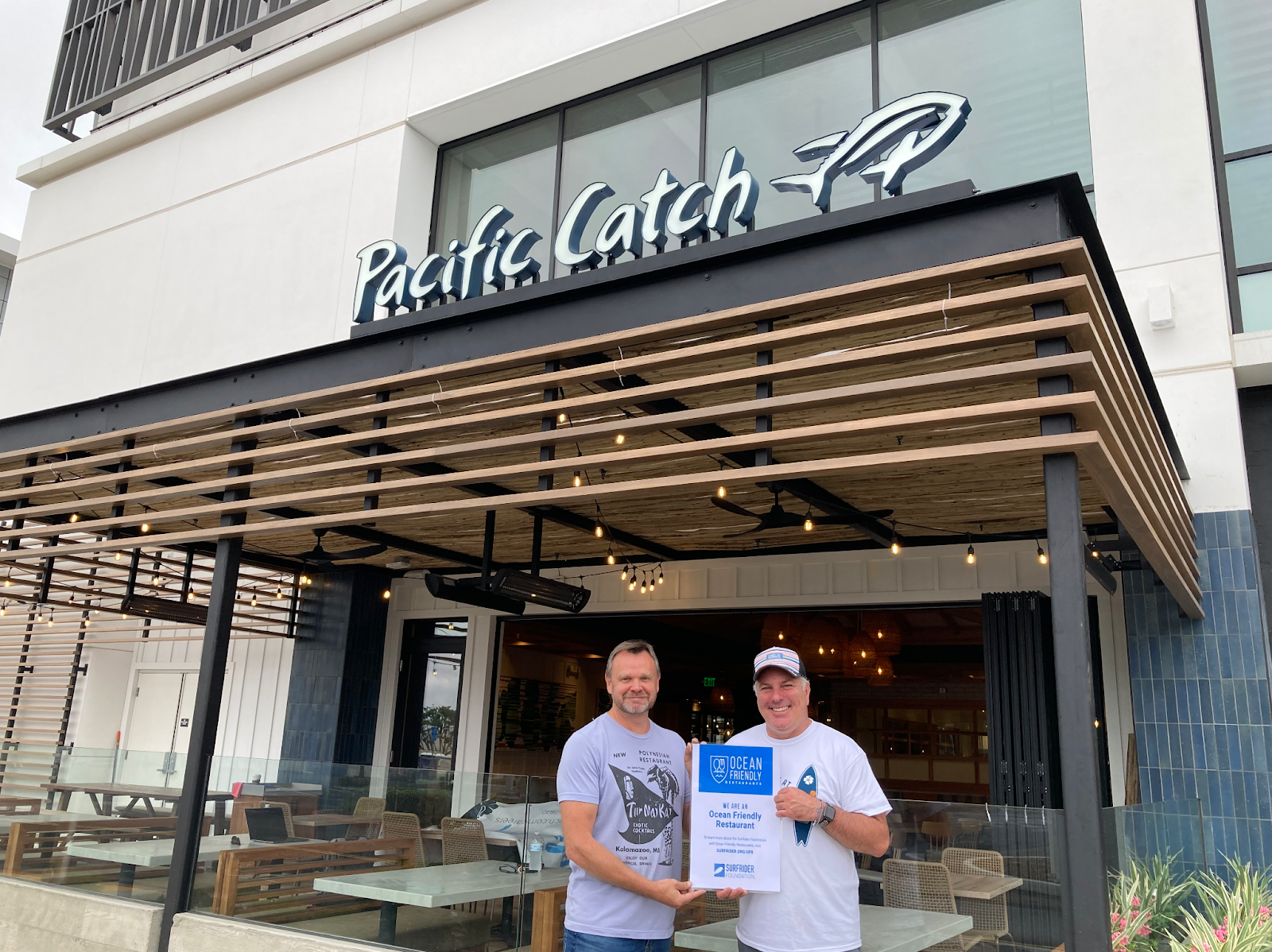 Myself, along with Surfrider OFR Volunteer, Fawn Liebengood, had the pleasure of performing a compliance check for Pacific Catch - San Diego. We both saw first hand the amazing efforts made by Pacific Catch to be an Ocean Friendly Restaurant. They actually have a Director of Sustainability who helps all their restaurants implement sustainable practices. For example: monitoring best choices for purchasing fish according to Seafood Watch, installing energy saving tankless hot water heaters and collecting their grease to be used as biofuel, just to name a few.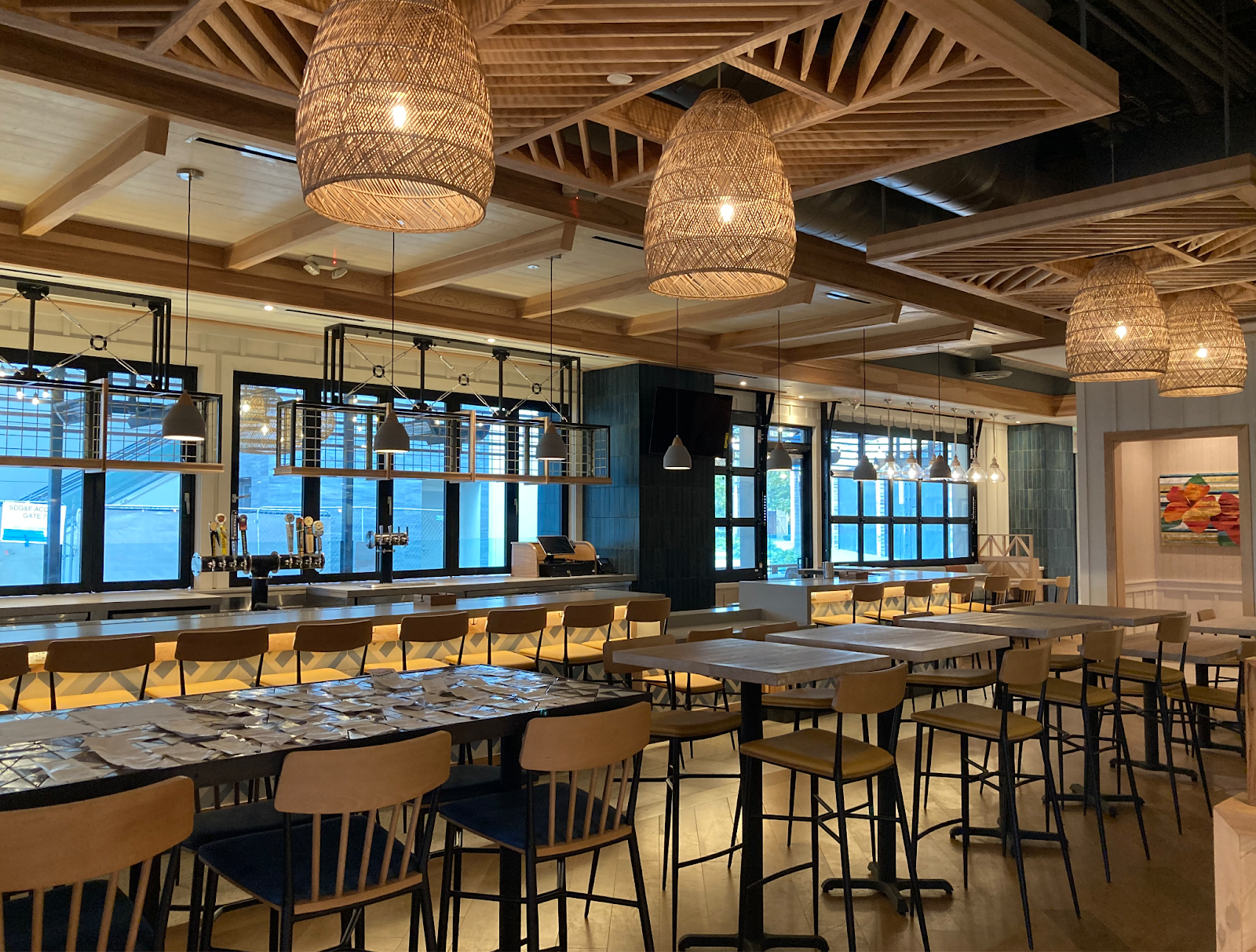 "As a member of the Seafood Watch program, we are committed to sourcing seafood from Environmentally Responsible Sources as defined by the Monterey Bay Aquarium. We believe wild caught and responsibly raised seafood fits beautifully on the same menu, as one ensures the life of the other."
Pacific Catch La Jolla hosted a 3 day Pre-Opening Benefit for Surfrider members and volunteers. Diners received a 75% discount on their bill, with 100% of their bill donated directly to the San Diego chapter, which amounted to over $7000! Thank you Pacific Catch La Jolla!
Is your local restaurant Ocean Friendly? If not, encourage them to sign up and join the movement to end single-use plastics!