07 • 29 • 2021
Ocean Friendly Restaurants Spotlight: Tallula's in Santa Monica, CA
Max Mueller relocated to Los Angeles from Santa Cruz in 2011. After a summer as surf instructor, he needed work and ended up finding a job at Huckleberry, part of the Rustin Canyon Group. Over the years, he worked his way up and was promoted to open and run Tallula's, which debuted in May of 2017. The So Cal-inspired Mexican restaurant and bar is a literal stone's throw from Santa Monica Beach. The colorful spot is bursting with lush plants and Latin American décor.
The Rustic Canyon group has been an Ocean Friendly Restaurant member since 2018. And with Tallula's proximity to the coastline, it's logically positioned to keep sustainability top of mind. As Mueller describes, "Everyone [at Rustic Canyon group] emphasizes on a daily basis how you want to be aware of the impacts that the restaurant industry puts on the environment." From recycling, to organic waste collection, to the types of to-go packaging the restaurant uses, a lot of effort and investment go into making sure the materials used are ocean-friendly. There is also an emphasis on sourcing local ingredients and supporting regenerative farming.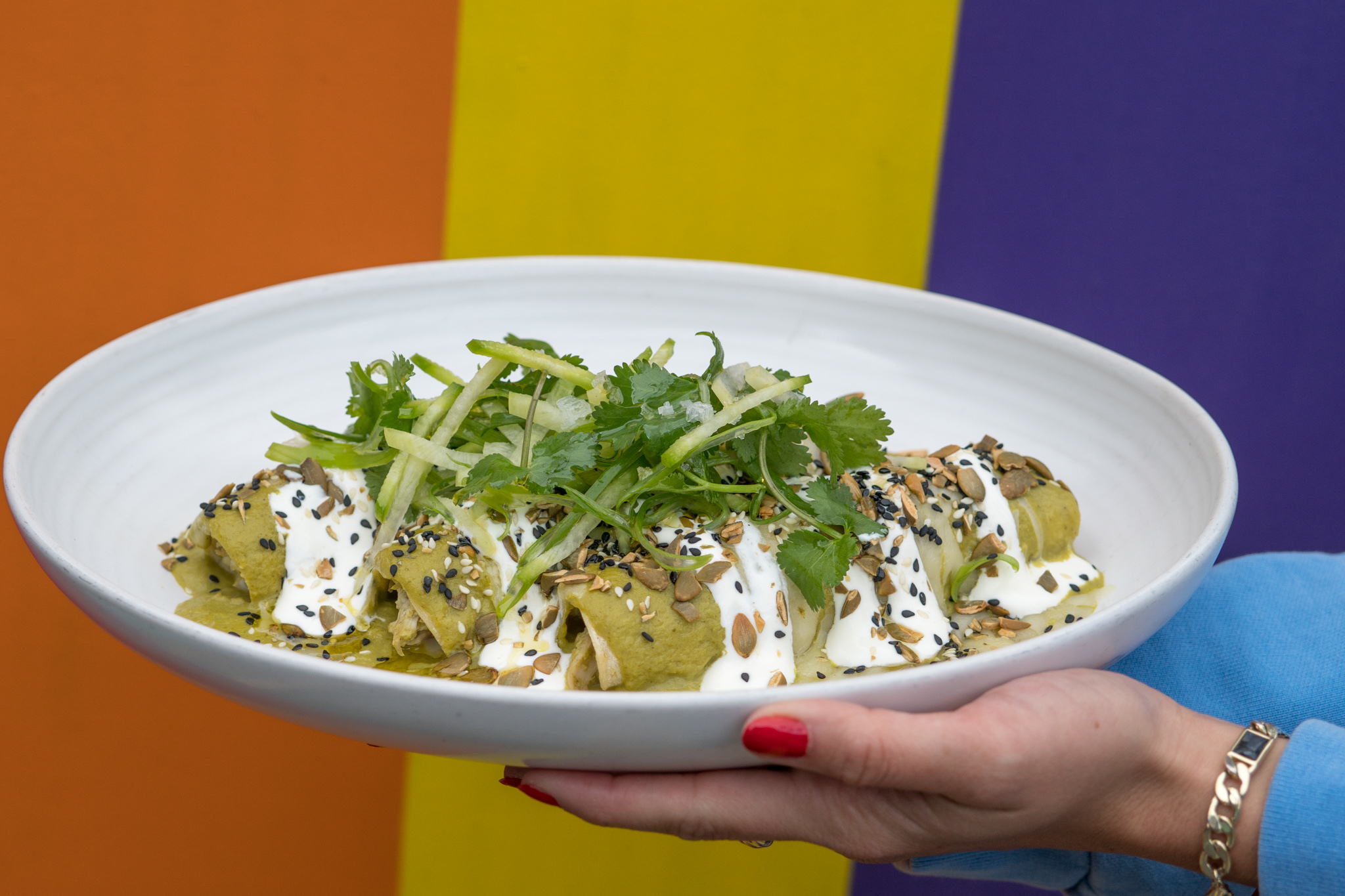 As Mueller emphasizes, one of the biggest challenges to restaurants in terms of reducing their footprint is making the switch: "How much cheaper is it to use plastic stuff? It could be 50% less. Do [we] spend the money and feel good about the sustainability or save the money and feel good about making the restaurant more successful?" Particularly in the age of Covid-19, which has taken an unspeakable toll on the restaurant industry, which already carries razor-thin margins, decisions that lead to immediate cost savings can carry more weight than ever.
"Really what it comes down to is, people should be willing to spend more money at restaurants to incentivize the restaurants to be better businesses. People don't think about how many parties are involved from start to finish to put those tacos on their plate. The price should reflect that but nobody's going to pay that," observes Mueller.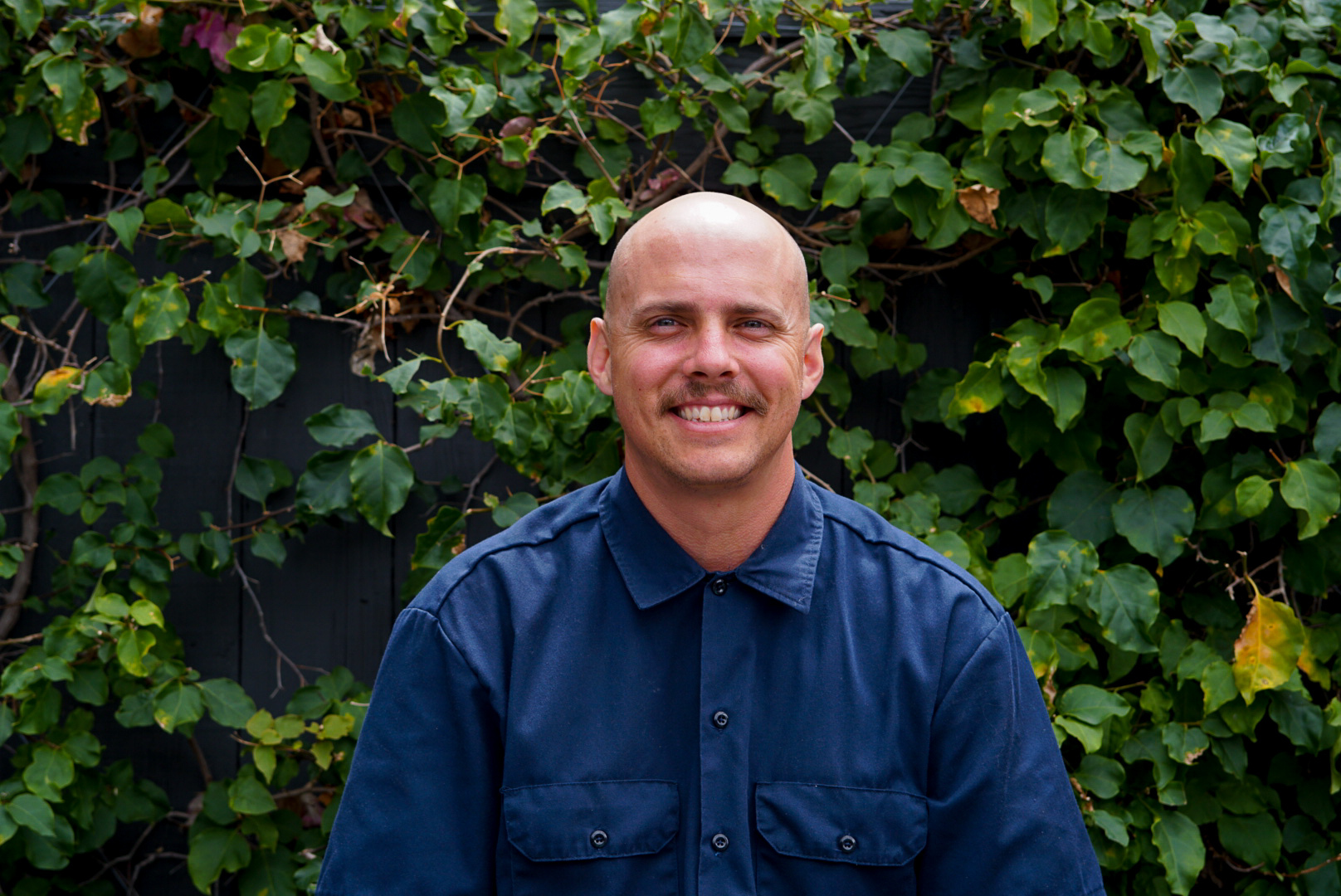 Another way that Tallula's leads in its approach to sustainability is to make the more sustainable choice the easier choice. For example, take-out customers have to ask for utensils and napkins. Mueller explains, "we don't even have a stack of paper napkins at the restaurant for to-go. And we have bamboo utensils but those rarely go out."
Since the region has begun to reopen after a long and difficult period of Covid shutdowns, "now we're back to being much more of a dine in experience than a takeout experience. It's great news for a lot of reasons. There are a lot of things that we should look at before we fall back into the same routine; as a society it would be great for us to reevalute," Mueller urges. "We could invest in the right areas that give incentives to be more sustainable, for example, restaurants having incentives to buy sustainable packaging, use less water, and [participate in] organic waste programs."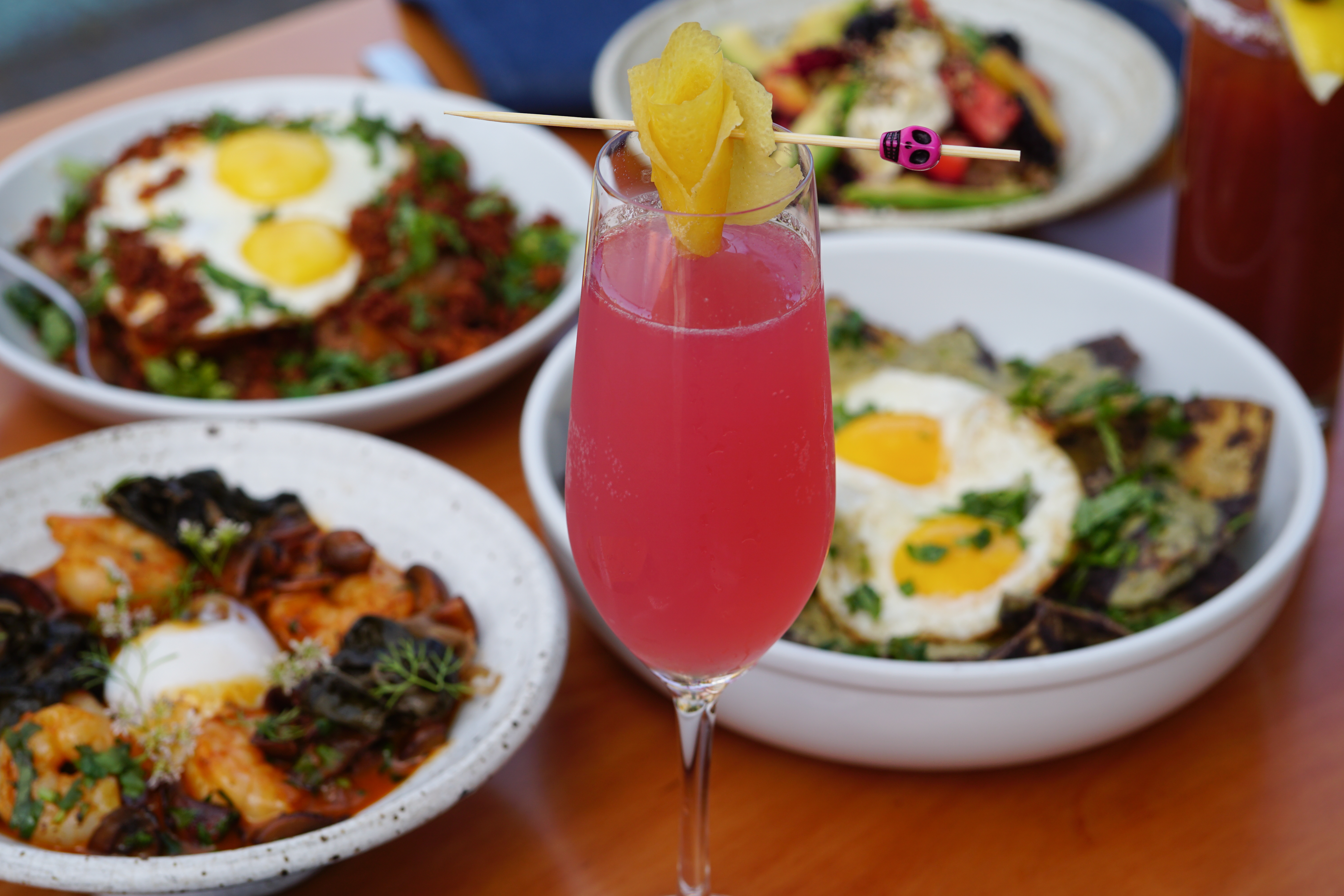 Mueller's ideas for a more sustainable restaurant industry are sweeping. "What if the type of incentives for electric car ownership were extended to restaurants?" he wonders. "What about rebates for sustainability, so restaurants don't have to cut corners? Make it easier for restaurants to do the right thing. Invest more money into [protecting] your community and the environment. Put more money where it counts."
One of the best things about Tallula's is, customers don't have to sacrifice on sustainability or the quality of the food and the dining experience. Mueller says it best: "The whole vibe of the food and beverage that we are offering is as good as we can make it. We use the best quality ingredients. [Working at Rustic Canyon Group] is why I fell in love with the restaurant industry; I truly believe they do it right. I want to drink the best coffee, enjoy best margaritas that I can… It's all the way down to the little details like the handmade corn tortillas. We use organic heirloom corn from Mexico, cook it overnight, grind it the next day, and hand press our tortillas. They're the best tortillas ever! The pinto beans and the rice are amazing. That's how we do things at all of our restaurants."
But you don't have to take Mueller's word for it. Stop in to Tallula's for some refreshing cocktails and the freshest California-inspired Mexican dishes, with a complimentary side of ocean breezes!
Tallula's is now open Sunday-Thursday, 5pm-9pm, Fridays and Saturdays 5pm-10pm, and is serving weekend brunch Saturdays and Sundays from 12pm-3:30pm. They are also currently offering to-go cocktails and beach snacks on weekends.