08 • 18 • 2021
Ocean Friendly Restaurants Spotlight: The Salmonberry in Wheeler, OR
The Salmonberry sits on the Nehalem River in Wheeler, Oregon, within eyeshot of the Pacific Ocean. The views are gorgeous and the food is delicious, but what makes The Salmonberry really special is their dedication to locally-sourced ingredients and to sustainability. In addition to being a Surfrider Ocean Friendly Restaurant, The Salmonberry was the first restaurant on the Oregon Coast to be named a 'Smart Catch Leader' by the James Beard Foundation in recognition of their sustainable seafood supply.
The Salmonberry's support of Surfrider's mission doesn't stop at their Ocean Friendly Restaurant membership. They have supported volunteer appreciation events, hosted annual planning meetings and spoken out against offshore oil drilling.
Recently, we caught up with Chantelle Hylton, co-owner of The Salmonberry.
What inspired you to open your restaurant?
Patrick (the co-owner of The Salmonberry) and I were each other's inspiration when we met. Within a few weeks, we were at the coast looking for a place to settle and open our own spot. He has family roots here and lived and surfed in the area in his younger years. We're fortunate that we naturally fall into roles that complement each other when it comes to dreaming things up and making them happen.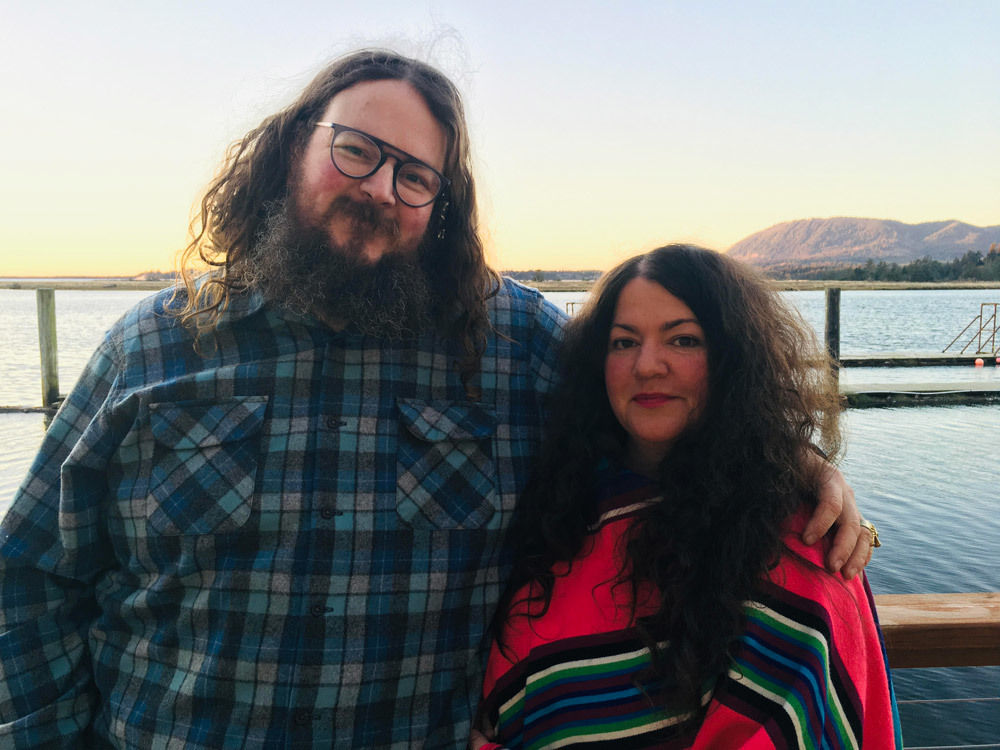 Why did you make the decision to focus on locally-sourced food?
Working with our friends who grow, harvest and produce food, and seeing that through to our menu, is one of life's greatest joys for me. From seed to belly, we know the hands and hearts of the people who make this beautiful food happen. I can't imagine not doing it this way - it's at the center of why we love the work we do. And as a result, our food really is what the Oregon Coast tastes like.
What motivated you to undertake all of your sustainability efforts at The Salmonberry?
I'm from Hawai'i, where we learn Aloha ʻĀina – love and respect of the land that nurtures us – as young children. It's been a guiding philosophy my entire life and is just the right way to live on this earth – connectedness to all living things and the deep love that comes from it. We live so close to the elements here at the coast – growing and harvesting – that it's with us every day.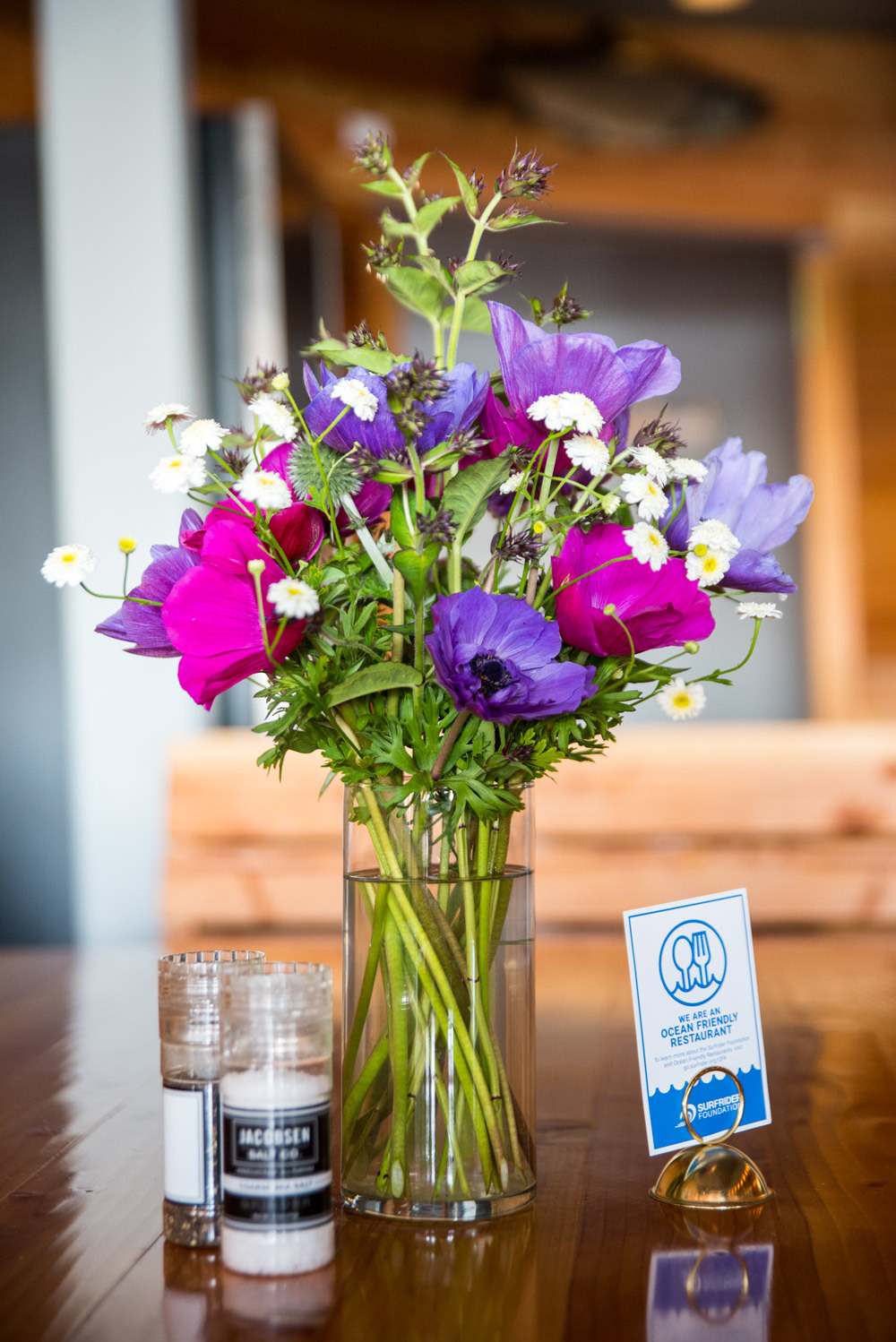 How has COVID impacted your business?
We closed on our second anniversary to the day. I started a provisions delivery project, North Coast Commons, while we were closed to stay afloat, and we're integrating the Commons into the work we do with the restaurant now to stay nimble. We made it through, but only because we have such a tight-knit work family and we weathered the storm together. We re-opened in May for takeout and outdoor dining. It's been rewarding and challenging, and we're still here.
Has the pandemic made it more challenging to find sustainable to-go ware?
In the beginning, there seemed to be a shortage of things like to-go bags, and it definitely was a challenge to find sustainable leak-proof containers with lids for hot food. We've been using the same fiber and plant-based to-go ware from Good Start Packaging since we re-opened and haven't had trouble since.
How have your interactions with customers and your community changed during the pandemic?
I think the whole of the service industry is experiencing what we are – some customers get it, and some don't. The customers who have been supportive all the way through, we really consider our extended family. Some don't understand or like that we're not open for indoor dining, but it's our choice to keep our family and our community safe.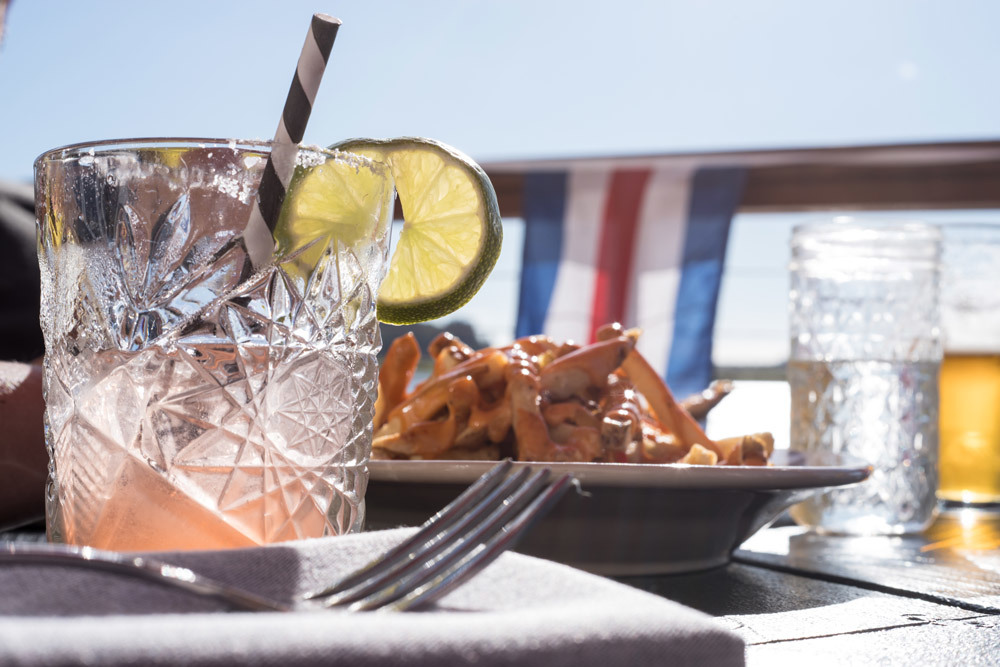 What are your plans for the future of The Salmonberry?
It's really hard to plan for the future with so much uncertainty right now, but in an ideal world, we finish renovating our upstairs venue and start hosting events (I was a concert and festival booker in my previous life). We'll keep doing North Coast Commons. We've also started a delivery service for a group of producers so we can all have more time to work on producing food. We're also starting to go to farmers markets with that group's products and our own, with North Coast Commons as a banner under which our producer friends can join other producers to represent the North Oregon Coast.
With the restaurant, we'll just keep making beautiful food with ingredients our friends grow and harvest. There's no work I'd rather be doing. I get to make the pasta, the cheeses, the sausage and some sauces and our chef is gracious enough to be teaching me some of what he knows, so we'll just keep growing and making delicious food.
To learn more about The Salmonberry, visit their website and follow them on Facebook and Instagram.