08 • 18 • 2021
Sea N' Soul Supports Surfrider's Mission by Encouraging Re-Use
The Surfrider Foundation is thrilled to partner with Sea N' Soul, the social marketplace app for outdoor adventure gear and apparel, to help reduce the flow of unwanted items into landfills. Sea N' Soul provides a platform for users to buy and sell items such as surfboards, skateboards, snowboards, mountain bikes, kayaks, boots and jackets, as well as share stories and learn more about how to protect the places we love to adventure. For every transaction made within the app, Sea N' Soul will donate a portion of proceeds to their environmental nonprofit partners, including Surfrider. Check out the video below to learn more!
Encouraging re-use to reduce waste
Sea N' Soul was created around the idea that the most sustainable way to offload items we no longer need is to place items into the hands of someone that will use them again. One of Sea n' Soul's founders, John Kozlowski, spent a career in the fashion industry and witnessed firsthand the harmful effects that overproduction of apparel and textiles has on the environment. He vowed to do something about it, and the result is Sea N' Soul.
"We founded Sea n' Soul with a mission in mind — to prevent waste, stop pollution, and support sustainability at all costs. We accomplish this by providing users with a one-stop shop for selling used outdoor gear, instead of sending it off to the landfill. In this way, individuals can not only help us in our fight to prevent waste and overproduction, but also help the environment while putting money back in their pockets," John said. With their donations to Surfrider and integration of opportunities to learn more and take action into the app, Sea N' Soul is helping advance Surfrider's mission by sharing our mission with their growing community.
A community of like-minded individuals
Like Surfrider's network, the Sea n' Soul community is full of environmentally-conscious outdoor enthusiasts, who take seriously our shared mission to reduce waste and protect our planet by reselling and reusing their outdoor equipment. As Surfrider volunteers and activists know well, connecting with like-minded people prioritizing conservation in your community can be an incredibly rewarding experience. By sharing gear, tips and stories, Sea N' Soul users can form connections beyond sales transactions and learn more about the work that their sales and purchases benefit through Sea N' Soul's contributions to Surfrider's mission.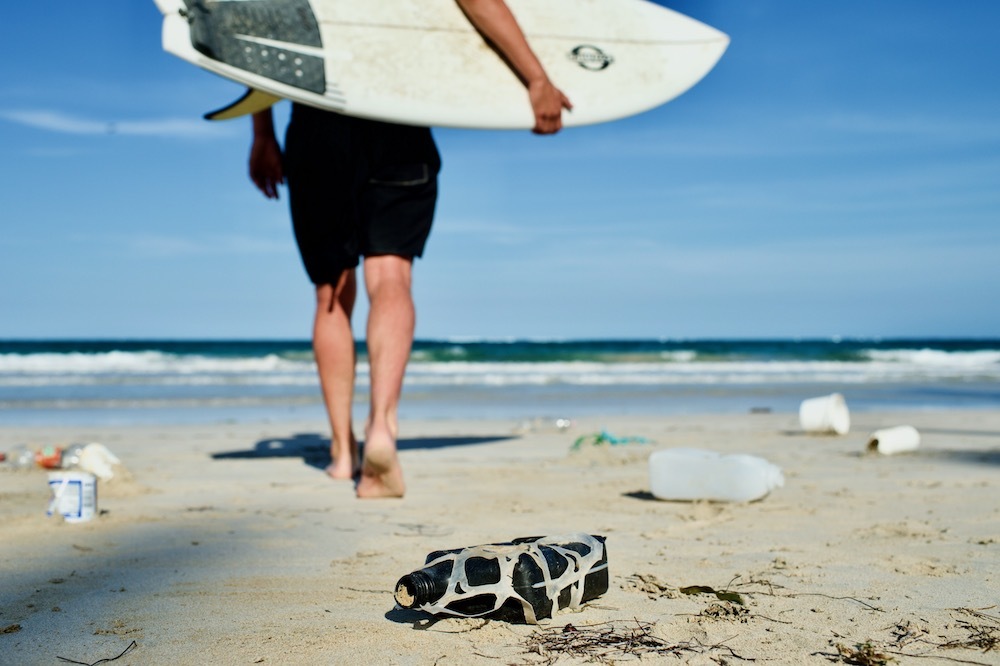 Buying and selling with Sea N' Soul
If you're an outdoor enthusiast with a gear surplus or an item you're looking to purchase, joining the Sea N' Soul community could help you find your perfect gear match, or your next adventure. To get started, simply download the app to your mobile device or computer, then:
Take a look around your home and take stock of what you're no longer using — Sea N' Soul caters to outdoor enthusiasts and recreationists, so items such as surfboards, skimboards, and other watercrafts, mountain bikes, snowboards, skateboards, and even clothing like jeans and jackets are welcome! To post your items for sale, just follow the app's guidance.
Peruse items listed for sale in your community and around the country. Find an item in another state? No worries! Sea N' Soul has partnered with UPS to provide the easiest and most secure way to pack and ship your items.
Follow, share, comment and connect directly with other users when you agree to a free local pickup.
Thanks to our partners at Sea N' Soul for their support! To find your adventure and learn more go to www.seansoul.com or download the app in the Apple App Store or on Google Play.