11 • 01 • 2022
Empowering people to protect our ocean with community-based science programs
Citizen Science, Community Science, Crowdsourcing, Participatory Science, Volunteer Monitoring What's in a name?
The Surfrider Foundation has a long history of empowering a wide variety of people who love the ocean and the beach to take action to protect their community and special places from pollution and other threats. Our community-based science programs - the Blue Water Task Force (BWTF) and Beach Clean-up programs - play a significant role in this protection as it allows anyone with the passion and interest, regardless of professional training and experience, to produce compelling scientific data to describe the threats that are affecting our coasts and successfully advocate for solutions.
Since the initial launch of Surfrider's Blue Water Task Force nearly 30 years ago, naming trends have evolved to describe the cumulative efforts of every-day people coming together to better understand the world around them through scientific observation and research. For many years, the BWTF has been part of a network of volunteer quality monitoring programs that cover all types of waterbodies across the U. S. including streams, lakes, rivers, estuaries and beaches. Under the Obama Administration, federal agencies were encouraged to support 'citizen science' programs and to incorporate volunteer-generated data into their decision making processes. By the time the Crowdsourcing and Citizen Science Act of 2016 passed many groups had transitioned to using the term 'citizen science' to keep with the trends that were being set by the federal government and large funders.
In recent years, as Surfrider Foundation and many other organizations across the country have taken a close look at how the language we use can create barriers to participation and may leave some people feeling excluded from our mission, we've decided to stop using this term.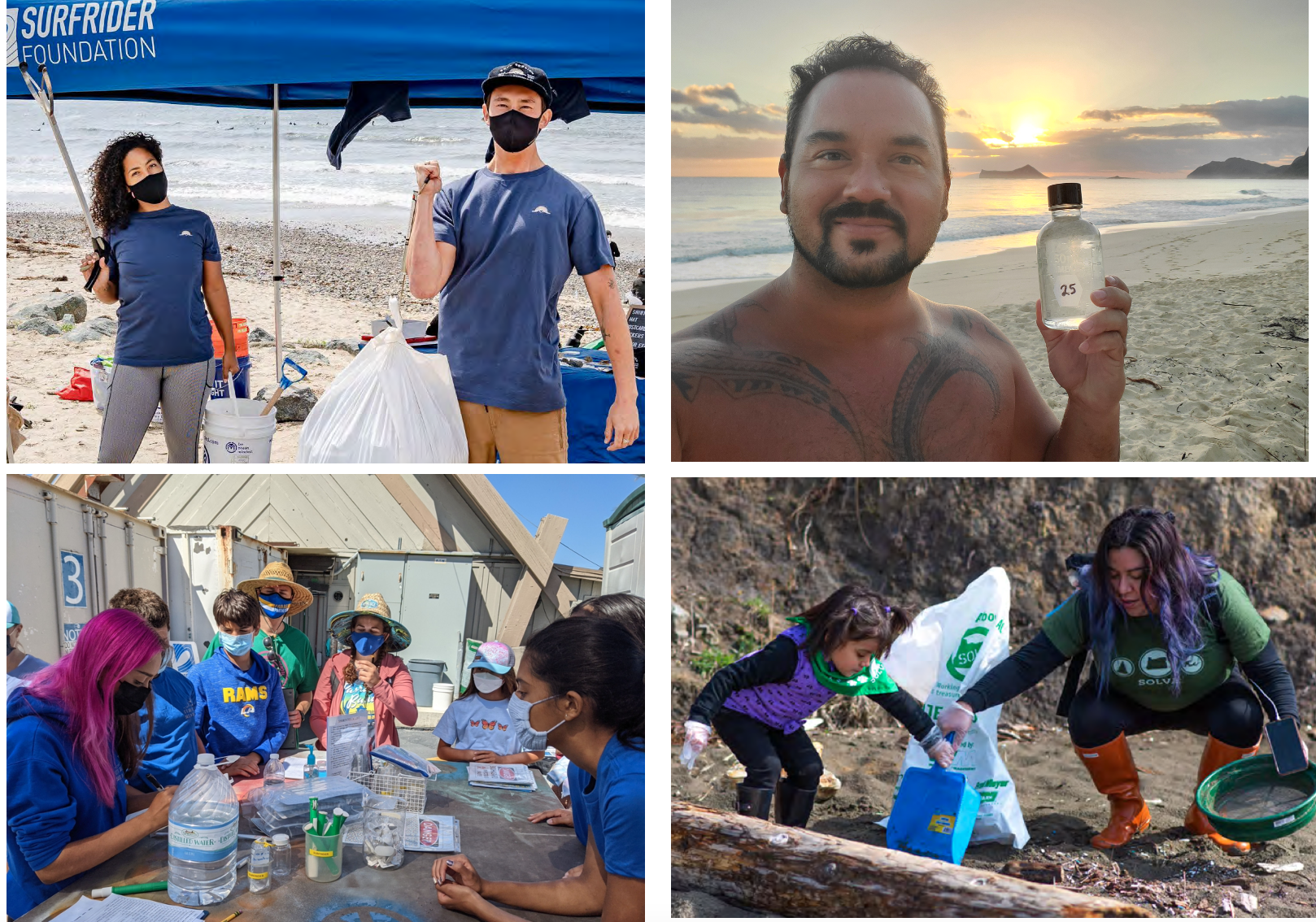 As a grassroots organization, our programs and campaigns are truly community-based. For both our Beach Clean-up and BWTF programs, local Surfrider chapter volunteers decide where and when to test the water or collect trash at the beach. These same chapter leaders communicate their data in their local communities to affect positive change. Regional and national staff help scale-up the impact of these grass-roots programs to advance federal and state policies to reduce and eliminate sources of pollution. To continue to nurture and grow our science-based programs to protect clean water and healthy beaches for all people we will refer to our Beach Clean-up and Blue Water Task Force programs as community science. Because of its applicability, we will also use the term volunteer water quality monitoring to describe the Blue Water Task Force.
While most NGOs, likewise, are adopting the term community or community-based science (see this explanation from the Audubon Society here), the U. S. Environmental Protection Agency recently launched a Participatory Science website to replace the 'citizen science' tools and resources they used to host. Time will tell if this description catches on.
To learn more about the Surfrider Foundation's commitment to Justice, Equity, Diversity & Inclusion, read our vision statement below and visit our website.
The Surfrider Foundation's Justice, Equity, Diversity & Inclusion Vision Statement
The Surfrider Foundation is committed to fostering a just, equitable, diverse and inclusive organization for all people who protect and enjoy the world's ocean, waves and beaches. Our success and impact depend on learning from our community, standing in solidarity with our allies and working toward a more just future, both for our organization and the environmental movement as a whole.