Surfrider's Plastic Pollution Initiative team, regional staff and tireless network of chapter and club activists are wrapping up a momentum-filled March on a positive note. First, following up on the good news out of Oregon: There's more! Check out all the plastic pollution bills on the move through the state legislature! (S/o to Oregon State Senator Janeen Sollman, Chair of the Senate Committee on Energy and Environment, for the excellent photo and support!)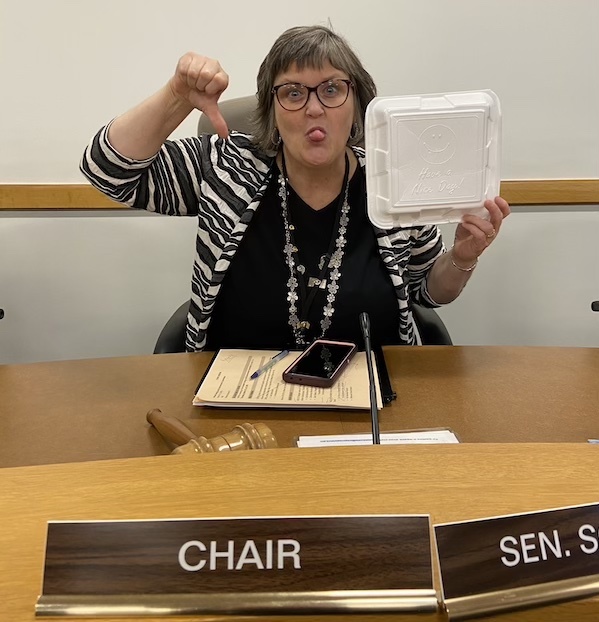 On the other side of the country, a promising report from Cleanup Ocean Action in New Jersey shows that bans work. According to data collected, the number of store and shopping bags found on state beaches has decreased by about 37% since the state's ban on single-use plastic and paper bags went into effect.
As more and more states enact sensible policies to reduce plastic pollution, federal leaders continue to work toward the same in Washington, D.C. This past Thursday, the harm plastic production and pollution does to the climate, wildlife, human health and throughout the environment came under scrutiny at a Senate Subcommittee on Chemical Safety, Waste Management, Environmental Justice, and Regulatory Oversight hearing. This was the first in a series of six meetings Senator Jeff Merkley plans to hold in hopes of finding agreement on how Congress should address the critical plastic pollution issues facing the U.S.
One of the most visibly dramatic impacts to air, water and human health continues to be the East Palestine, Ohio train derailment. See our recent blog post to learn more about the derailment's connections to plastic production and what you can do to help support the ongoing recovery efforts. This disaster is yet another unfortunate reminder of the urgent need to transition towards systematic, meaningful and equitable solutions that curtail plastic production. Working together, we can do just that.
(Want to help solve the puzzle of plastic pollution? Find volunteer opportunities here!)
Finally, a special shout-out to our Washington state team for our favorite plastic-pollution-related social media post of the week: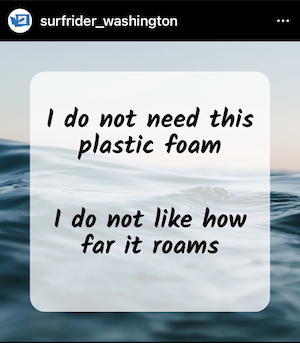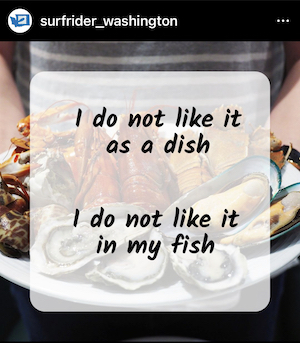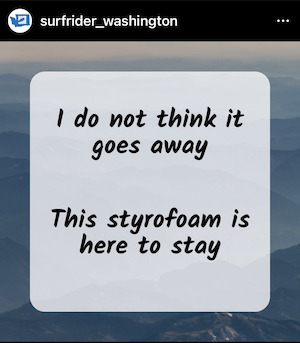 To read the whole poem and find out more about efforts to ban expanded polystryrene (EPS) in Washington state, go here – or scan the QR code below!