Better Beach Alliance
A Surfrider Foundation initiative to tackle the ocean litter issue - primarily caused by plastic pollution - through education for action, community science and campaigns to change legislation and policy.
The Surfrider Foundation's volunteer network conducts beach cleanups throughout the West, East, Gulf, Great Lakes, Hawaiian and Puerto Rican Coasts. Our national Beach Cleanup program provides a fun and easy way to volunteer and engage with our mission to protect our ocean, waves and beaches, for all people. Volunteers of all ages, community groups, tourists, clubs, local and corporate businesses and elected officials around the country contribute to the success of this program and are essential to keep our beaches and coastline clean.
Launched in 2018, the Better Beach Alliance was founded by the Surfrider Foundation and REEF to expand the impact of Surfrider's Beach Cleanup program and amplify the amount of trash removed, volunteers engaged and events hosted.
We are all part of the solution and together we can restore our coastlines, one beach at a time.
What purpose do beach cleanups serve?
Encouraging people to take action.
Surfrider Foundation supports volunteers to organize beach cleanups completely autonomously, with a range of tools and an educational approach.
Generating public awareness.
Joining one of Surfrider's beach cleanups, participants become aware of the impact of waste-related pollution, while actively removing litter from our coasts.
Targeting the heart of the problem.
When our volunteers report their beach cleanup data, they are contributing to pollution research, helping to influence future legislation and contributing to lasting protection of our coasts and ocean.
How Do Surfrider Beach Cleanup's Help Pass Laws & Policies?
Did you know that Surfrider beach cleanups not only remove trash from our beaches, they also help us pass plastic reduction laws and policies that stop trash from polluting our beaches in the first place.
Why Should You Attend a Surfrider Beach Cleanup?

You're making a positive impact in your local community
You're providing Surfrider with valuable data, used to pass plastic reduction laws and policies
You're preserving our beautiful public spaces for everyone to enjoy
You're setting an example for others and raising awareness for an important issue
What Happens at a Surfrider Beach Cleanup?
Have you ever wondered what happens at a Surfrider beach cleanup? Check out this video for a behind-the-scenes look and visit the link below to find a cleanup near you!
Check out Surfrider's latest Beach Cleanup Report!
The majority of the plastic in our ocean and on our beaches is from land-based sources—much of which comes from our everyday lives. Check out the 2021 cleanup report, our analysis of the entire impact of our 2021 national Beach Cleanup program, to see the top 10 items commonly found at our beach cleanups and more.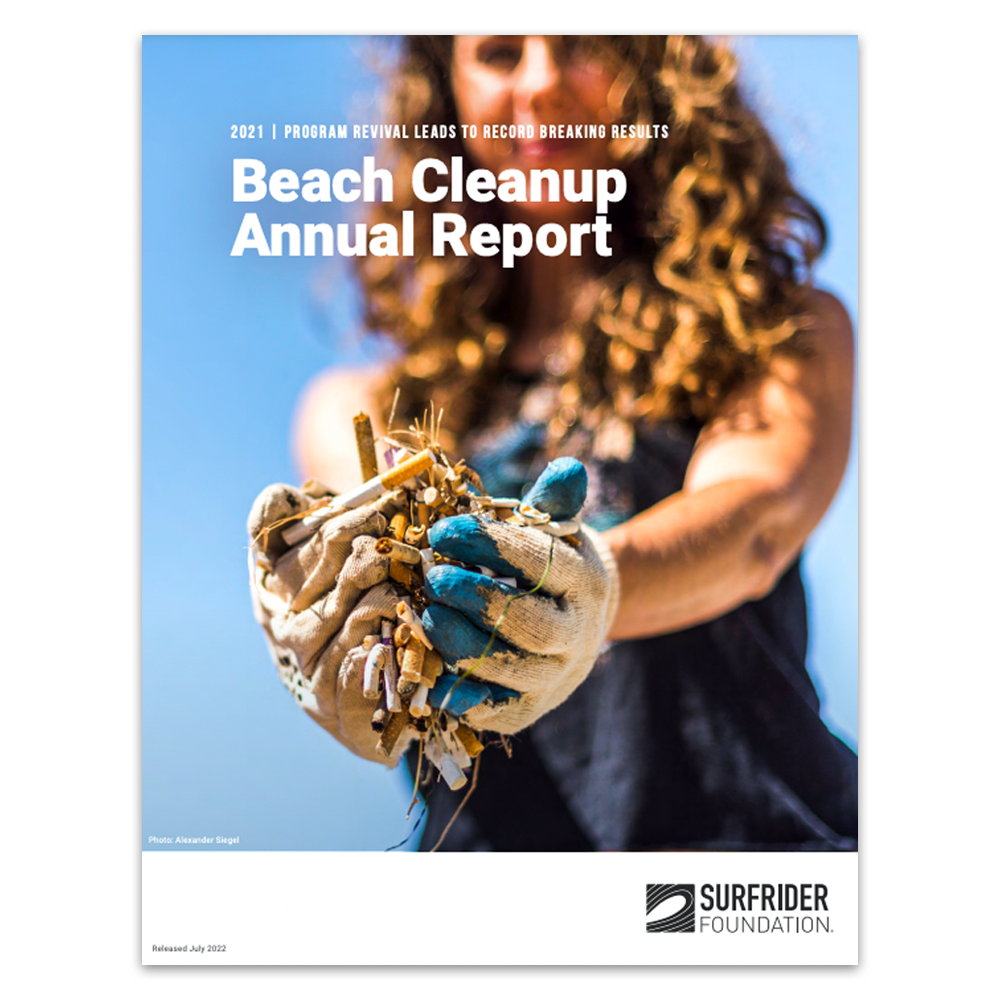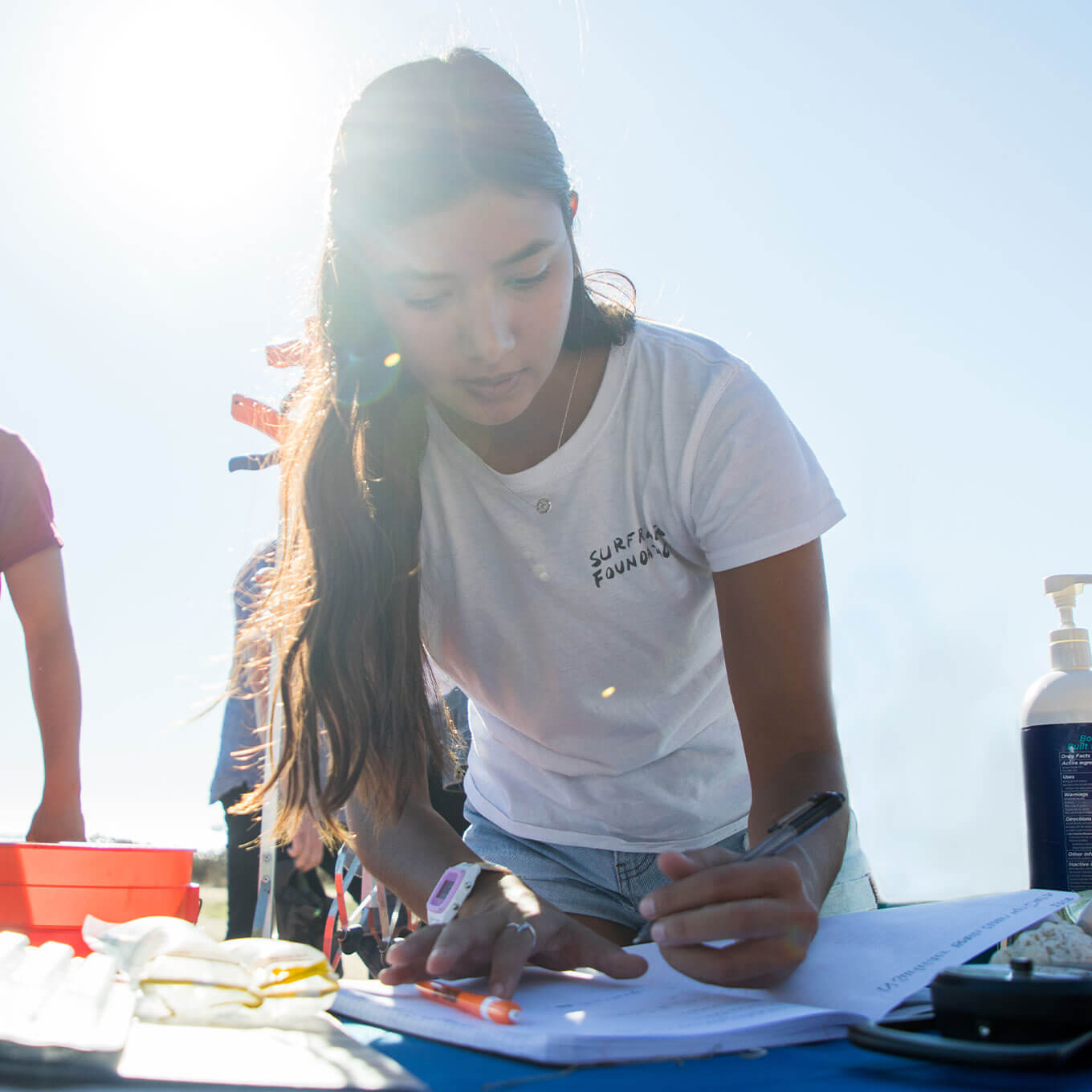 How do I report the trash that I have picked up?
Download our data card here
Head to your local beach and perform a solo beach cleanup
Fill out the data card with all the trash that you have collected
Click this link to register and enter your clean up data

When the cards are completed, please visit our beach cleanups page to register and enter your data. You can find chapter contact information at surfrider.org/chapters
Want to learn more about Surfrider's Beach Cleanup Program?
Check out these videos featuring Surfrider staff and REEF ambassadors talking about the importance of keeping our beaches clean and healthy!
Want to get involved with your local chapter?
There are many ways to get involved. The best way to get involved is to fill out the form on our volunteer page. You can also visit our chapter locator page to find contact info for executive staff and, in most cases, a calendar of upcoming events. Once you've found your local chapter, we encourage you to engage with them either at an event, by email or on social media. Our chapters are always looking for volunteers from all walks of life — graphic designers, event coordinators, accountants, environmental experts, and more.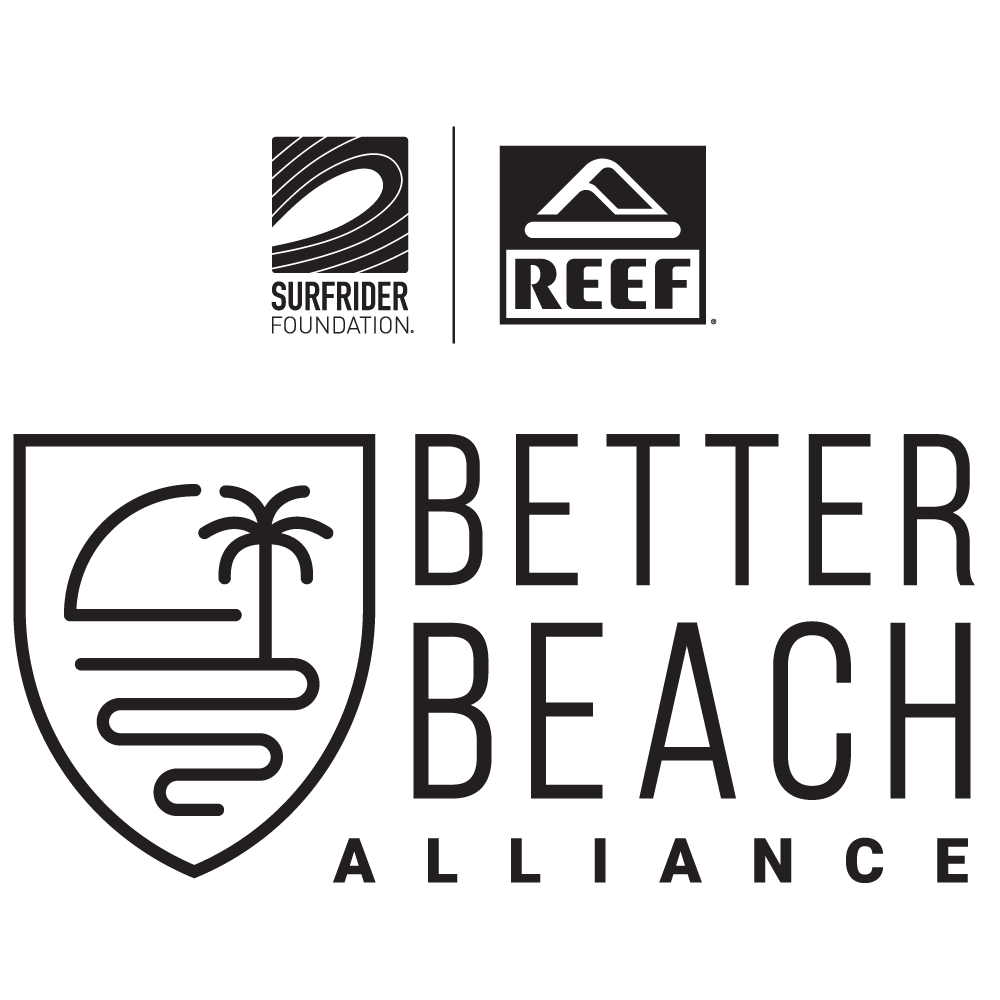 Thanks to our sponsor REEF for their support of and hands on participation with the Better Beach Alliance.