Beach Cleanup Activist Guide
A Surfrider Foundation program to tackle the ocean litter issue - primarily caused by plastic pollution - through education for action, community science, and campaigns.
The Beach Cleanup Activist Guide was created in response to the COVID pandemic that has upended our daily lives and social gatherings, beach cleanups included. The new reality of social distancing and work from home is giving us all more time, and performing a solo beach cleanup is a great way to get outdoors and get involved making a positive impact in your community – not just on your own local beaches, but helping to influence future legislation to protect our coastlines nationwide. This Beach Cleanup Activist Guide is a brass tacks blueprint to safely and effectively conduct a beach cleanup, perform crucially important data collection, and feel good about making a difference during these difficult times.
We are all part of the solution and together we can restore our coastlines, one beach at a time.
What purpose do beach cleanups serve?
They encourage people to take action.
Surfrider Foundation supports volunteers to organize beach cleanups completely autonomously, with a range of tools and an educational approach.
They generate public awareness.
Participating in a solo beach cleanup and reporting the data helps you become aware of the impact of waste-related pollution, while actively reducing marine litter.
They aim at the heart of the problem.
When volunteers inform Surfrider about the waste picked up during their cleanup, they are contributing to pollution research and helping to influence future legislation.
What impacts do our beach cleanups have?
Since We Started Measuring Our Impact In 2015:
Surfrider has Engaged 100,000 volunteers in over 2,000 beach cleanups to remove over 650,000 pounds of trash from our beaches.
How do I do a solo beach cleanup?
Using a trash picker upper and gloves, you can safely do your part to leave the beach better than you found it. Show us your solo beach cleanup by posting a photo on social media and tagging #SoloBeachCleanup and @Surfrider.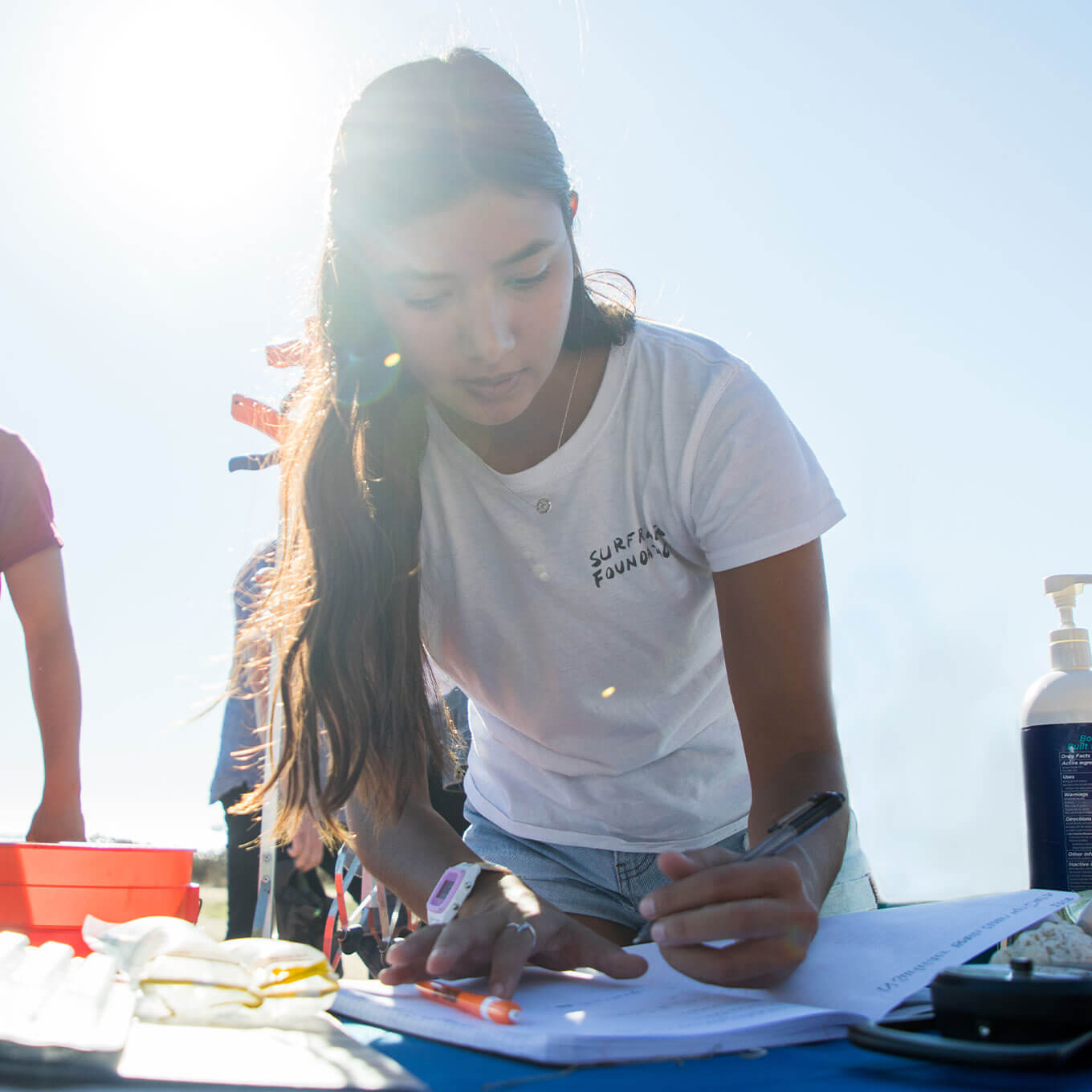 How do I report the trash that I have picked up?
Download our data card here
Head to your local beach and perform a solo beach cleanup
Fill out the data card with all the trash that you have collected
Click this link to register and enter your clean up data

When the cards are completed, please visit our beach cleanups page to register and enter your data. You can find chapter contact information at surfrider.org/chapters
Want to get involved with your local chapter?
There are many ways to get involved. The best way to get involved is to fill out the form on our volunteer page. You can also visit our chapter locator page to find contact info for executive staff and, in most cases, a calendar of upcoming events. Once you've found your local chapter, we encourage you to engage with them either at an event or via email. Our chapters are always looking for volunteers from all walks of life — graphic designers, event coordinators, accountants, environmental experts, and more.
Thanks to our partners Reef and Clif Bar for their continued support of the Better Beach Alliance.