Celebrating International Coastal Cleanup Day with Stasher
This International Coastal Cleanup Day, Stasher and Surfrider are taking a stand to help reduce the impacts of plastic pollution on our ocean, waves, and beaches. We will be working together in our shared communities to clean up shorelines and waterways—and we need your help. Join us to be part of the solution and protect what we love.

Three ways to take action:
1. Attend A Beach Cleanup
Join us and play an active role in cleaning up your local coastline at one of the scheduled cleanups listed below, where the first 50-100 volunteers will receive a free Stasher bag as a thank you! If there are no cleanups listed near you, read on for other ways to get involved or find a Surfrider cleanup near you here.
2. Host A DIY Cleanup
A significant portion of beach litter comes from upstream sources through inland waterways. Cleaning up trash anywhere—in your neighborhood or near a river, a stream, a lake or an urban storm drain—can help prevent pollution from reaching our ocean. Do your part and check out tips on how to host your own solo cleanup below.
3. Advocate For Change
If you want to do more, use your voice. Ask your representatives to support the federal Break Free From Plastic Pollution Act. This comprehensive bill aims to reduce plastic pollution at the source and will help set a precedent for future policy.
Stasher + Surfrider Cleanups
San Diego, CA - RSVP
Newport Beach, CA - RSVP
Huntington Beach, CA - RSVP
Long Beach, CA - RSVP
Manhattan Beach, CA - RSVP
Santa Monica, CA - RSVP
Ventura, CA - RSVP
San Mateo, CA - RSVP
San Francisco, CA - RSVP
Kapa'a, Kauai, HI - RSVP
Honolulu, Oahu, HI - RSVP
Miami, FL - RSVP
Charlotte, NC - RSVP
Bethany Beach, DE - RSVP
Galloway, NJ - RSVP
Long Beach, NY - RSVP
East Hampton, NY - RSVP
Hampton, NH - RSVP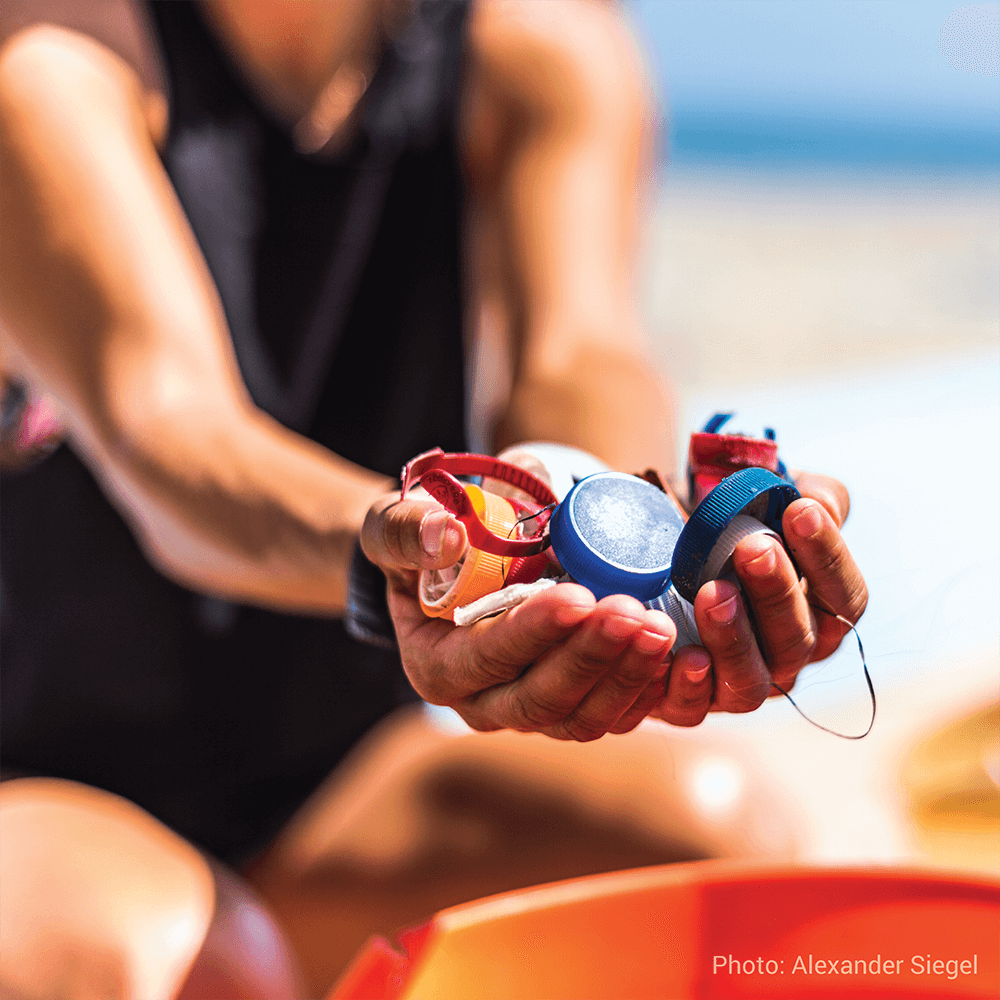 DIY Cleanup Steps

Download a data card and organize your supplies.

Select a location and fill out the data card as you clean.

Register and report your cleanup data.
DIY Supplies List
Gloves and a trash-grabber (if you have one).
A bucket or reusable bag for collection
Your data card and a pen (clipboard optional).
A hat, sunglasses, ocean-friendly sunscreen and mask.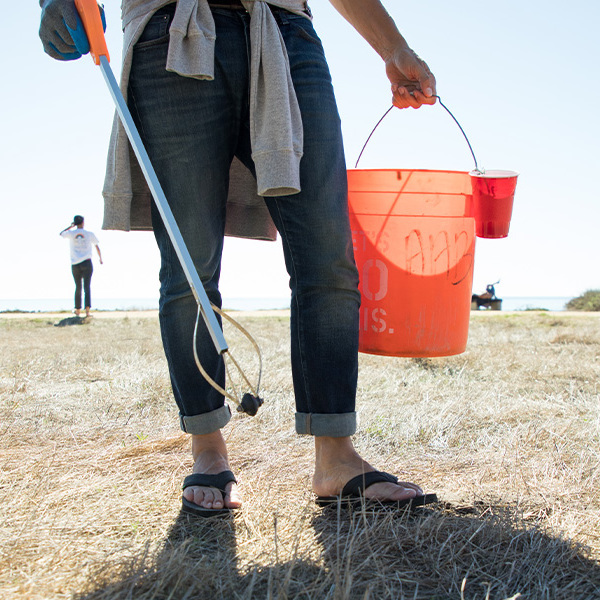 Every action counts. Together, we can turn the tide on ocean pollution.
Why should you report your cleanup data?
Beyond the impacts that your cleanup has on the immediate environment, your findings can help inform policies and legislation, which will help protect our planet for generations to come. For over a decade, Surfrider volunteers and staff have utilized beach cleanup data reported by volunteers to understand the most commonly recurring items found—from cigarette butts to fishing nets. This valuable information informs our advocacy efforts at the local, regional, and national levels. Learn more about Surfrider's Plastic Pollution Initiative by clicking the button below.
About Stasher
Stasher is a company dedicated to helping "save what matters" — from their endlessly reusable, silicone bags to their commitment to supporting environmental causes like Surfrider's mission to protect clean water and healthy beaches. As a mission-driven brand, Stasher has committed to donating a portion of proceeds from every Stasher bag sold to high-impact nonprofits working to protect the planet, including Surfrider. Stasher believes that one small change can make a big impact. So far, Stasher has sold millions of reusable bags, preventing an estimated 1 billion single-use plastic bags from entering landfills and ending up on beaches or in the ocean.
Surfrider's official partnership with Stasher began in the fall of 2019 and we have worked together to engage individuals in beach cleanups, advocacy and policy initiatives that lead to lasting protections from plastic pollution.