08 • 20 • 2021
Activist Spotlight: Jill Williams with the Olympia Washington Chapter
Q: Why and when did you get involved with the Surfrider Foundation?
I am a standup paddleboard (SUP) addict and my twins daughters love to surf. We come from a family of water worshippers, so early on I made the fight against plastic pollution and clean water quality a priority. I joined the Chesapeake Bay Chapter in Virginia back in 2010 and then became a member of Olympia Chapter when we moved back to Washington in 2017 and joined the Executive Committee last year!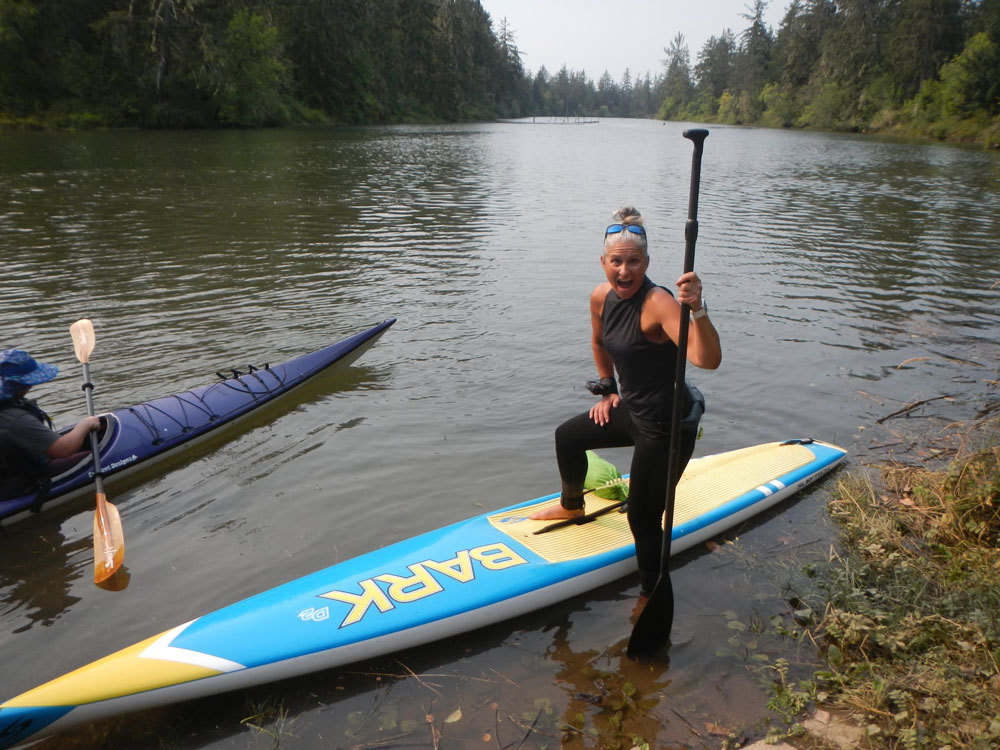 Q: What are some local issues that are affecting your ocean, waves and beaches?
Local issues for our chapter include the preservation of marine life in the Puget Sound and clean water quality. Our chapter also covers Westport (which is a hot surfing spot for the Pacific NW) where we have worked to fight offshore drilling and seabed mining.
Q: What Surfrider projects have you worked on?
My passion project has been the Yellow Rope Cleanup efforts in Grays Harbor. The yellow ropes are remnants of the "longline" method of growing oysters, which is used by many of the Pacific Coast farmers in Washington. The rope is made of a non-biodegradable plastic - so it lasts forever. On any given day, hundreds of small 4"-5" ropes can be found washed up on the beaches and caught in seaweed, rocks, driftwood and the rocky shorelines. We see a major influx after the King Tides in late fall. So far, we have cleaned up over 36,000 ropes, just in the past year.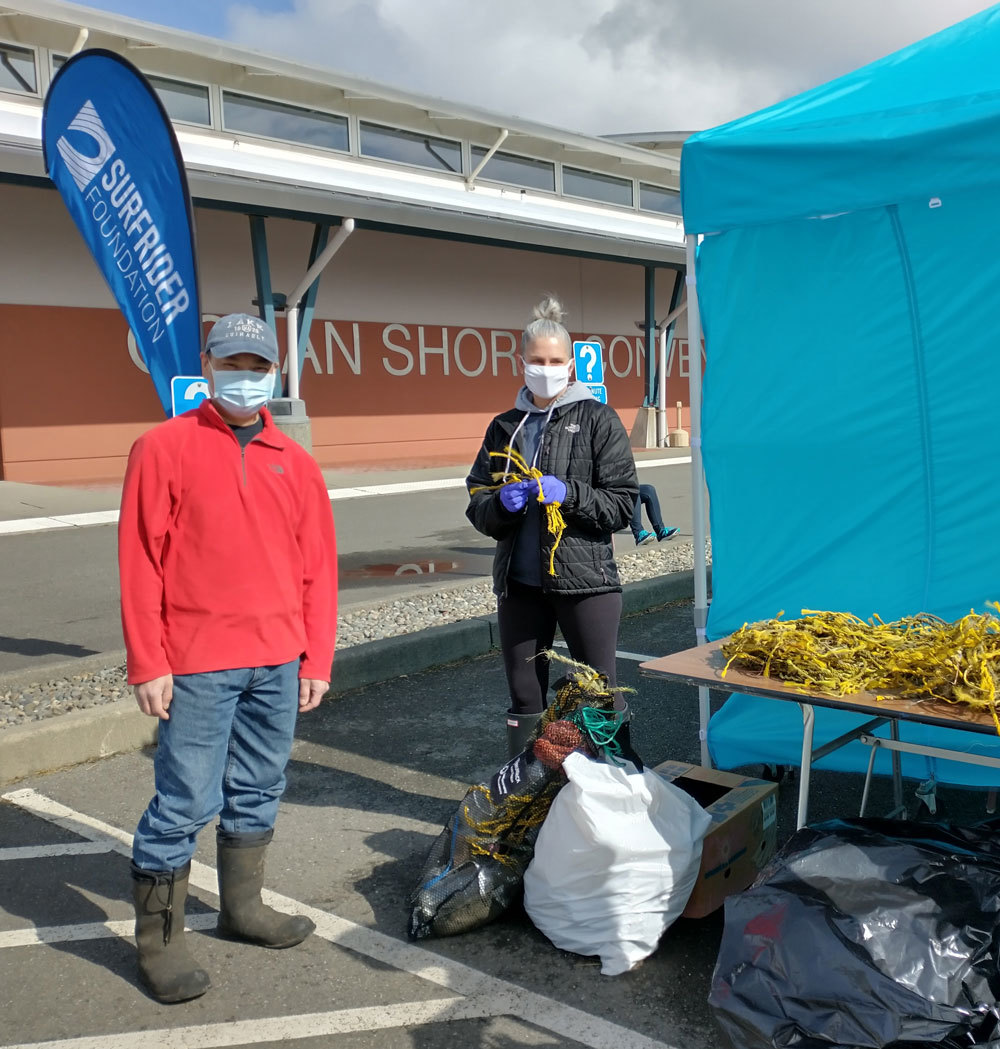 Q: What has been the highlight of your Surfrider experience (i.e., campaign, program, victory)?
The highlight of my Surfrider experience so far, has probably been the Cascadia Chapters Film Screening of She Is The Ocean. I sat on a small team that organized the private virtual showing, as well as solicited participants for a post-viewing panel discussion. We were able to bring together three incredible women from all over the Puget Sound and into Canada to talk about how the Ocean inspires them and the amazing work they do to give back. The inspiring dynamics and interaction between these women and the Surfrider community was unforgettable.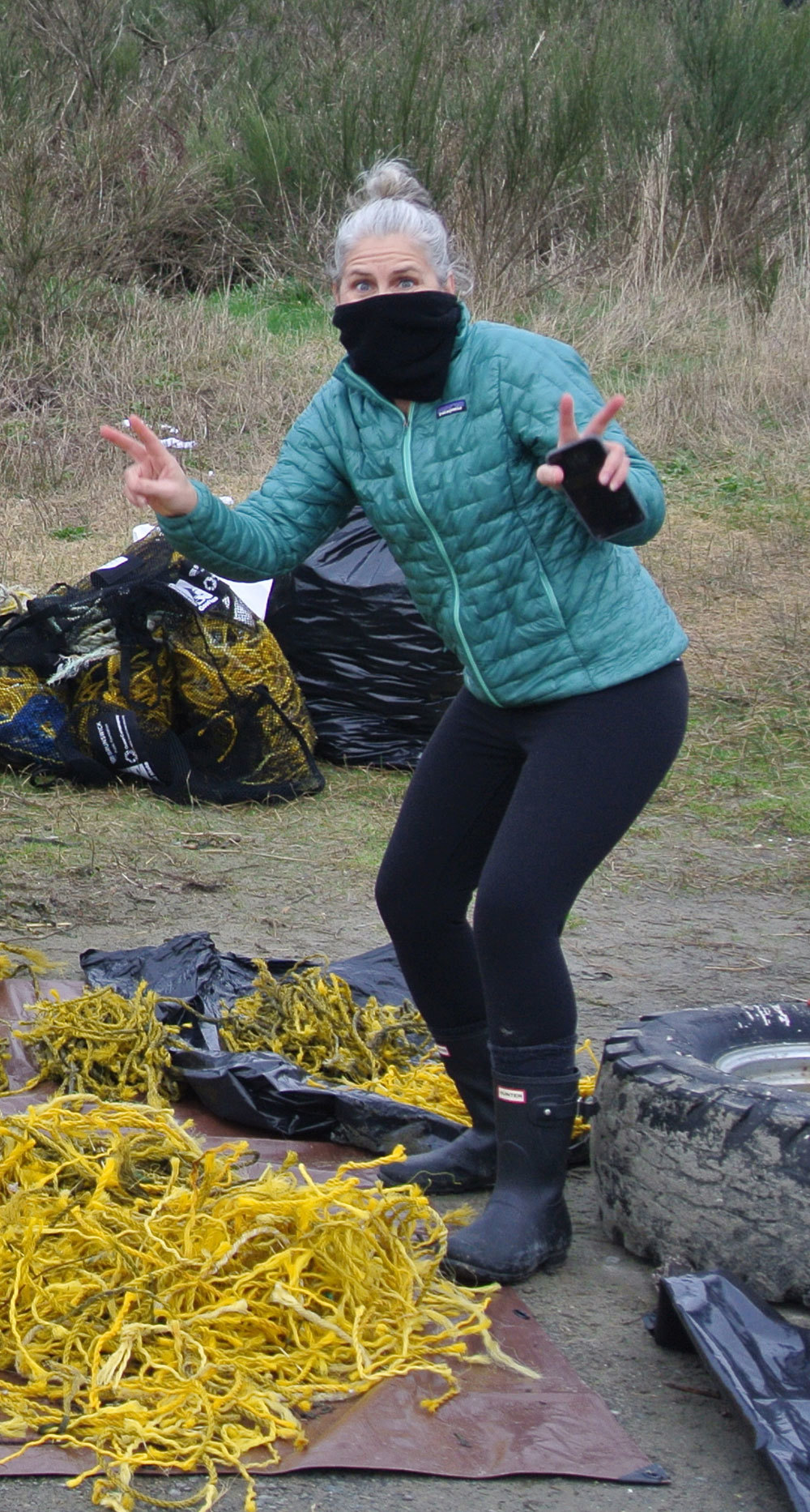 Q: What is the most important thing you tell others about Surfrider?
Surfrider is for everyone - everyone who loves the ocean or any major body of water in their community. It's a group of diverse people coming together with all types of different backgrounds with one goal in mind - clean water! You don't have to be a surfer or an activist… you just have to have a desire to protect our oceans and waterways!
Q: Why are you a Surfrider coastal defender?
I love anything and everything that has to do with the water. Whether it's surfing the Westport beaches, SUP paddling in the Puget Sound or waterskiing on the Columbia - Water is Life - and it's our duty to protect those waters!