06 • 08 • 2022
Billabong and Surfrider Launch World Ocean Day Collection To Support Our Coasts
In celebration of World Ocean Day on June 8, Billabong and the Surfrider Foundation partnered to launch our second collaborative capsule collection designed to protect where we play.
The new "Create for the Coast" collection, available now in the Surfrider Foundation shop and on Billabong's website, features two limited-edition t-shirts, a tote made from organic cotton, and custom boardshorts and wetsuits. Unique colors, graphics and a commemorative patch invite customers to personalize select Recycler Boardshorts (made from recycled P.E.T.) and Revolution Natural rubber wetsuits on Billabong's custom platform. All proceeds from this collection will help to support Surfrider's mission to protect our ocean, waves and beaches, for all people, through a powerful activist network.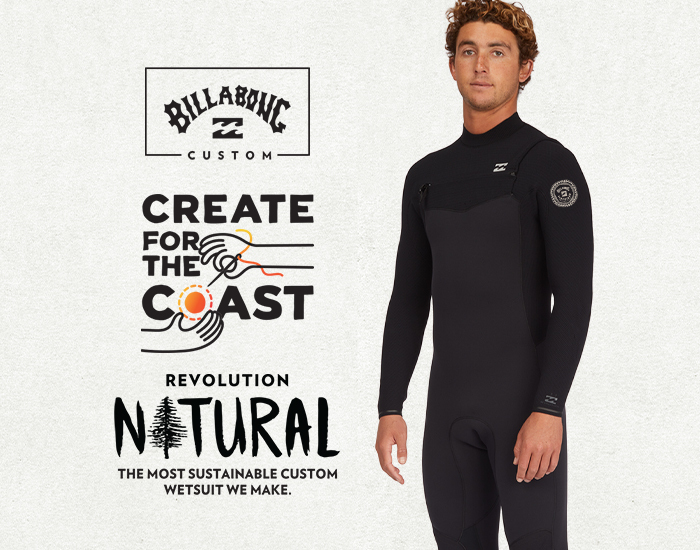 A longtime Surfrider supporter and Surf Industry Coastal Defender, Billabong was founded in 1973 in Australia by visionary surfboard shaper and designer Gordon Merchant. Since then, Billabong has sought to share the magic feeling of waveriding with the world — a feeling that comes to life in many forms, from award-winning boardshorts and swimwear, to an eclectic bunch of culture-defining ambassadors, to a legacy of game-changing experiences from the ocean to the mountains and beyond.
"We are stoked to continue our long-running partnership with Billabong," said Surfrider's CEO, Dr. Chad Nelsen. "It is exciting to have a wetsuit to offer our network and to give them the opportunity of creative expression through the custom program. This collection will weave the importance of conservation efforts and remind people of our shared responsibility to protect our ocean, waves and beaches."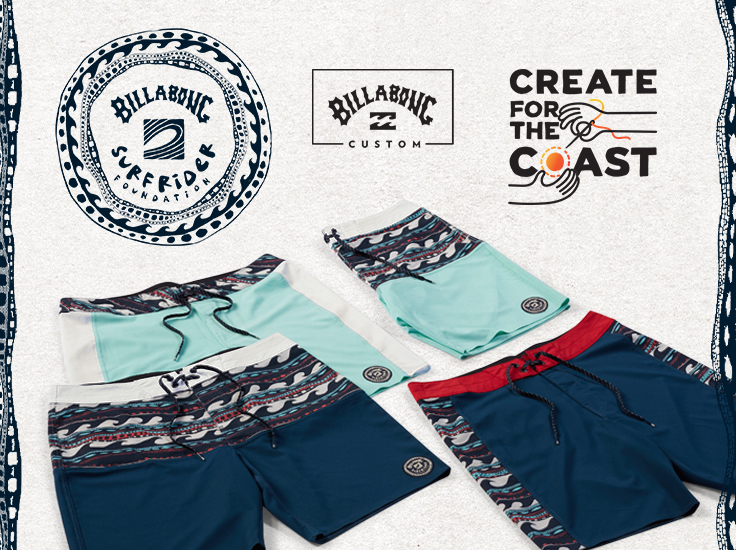 "We are so grateful for the Surfrider Foundation's tireless efforts in helping protect the places we play," said Billabong VP of Marketing Evan Slater. "The Create for the Coast campaign provides an opportunity for the ocean-loving community to create their own unique boardshort and wetsuit designs while, at the same time, giving back to an organization that looks after the natural resource we all cherish most."
The Billabong x Surfrider Foundation Create for the Coasts collection is available now, both in the Surfrider Foundation shop and at billabong.com.
Thank you to our partners at Billabong for their collaboration and continued support of our mission!