10 • 13 • 2022
Celebrating Surfrider's One Ocean Gala to Protect Clean Water and Healthy Beaches
On Saturday, October 8th, the Surfrider Foundation hosted a successful One Ocean gala to support the protection of clean water and healthy beaches. Honoring legendary World Surfing Champion and Surfrider ambassador, Shaun Tomson, the benefit brought together leaders in the surf, fashion, recreation and music industries to enjoy an evening under the stars with live music, an art auction curated by Charles Adler aand a gourmet farm-to-table style dinner.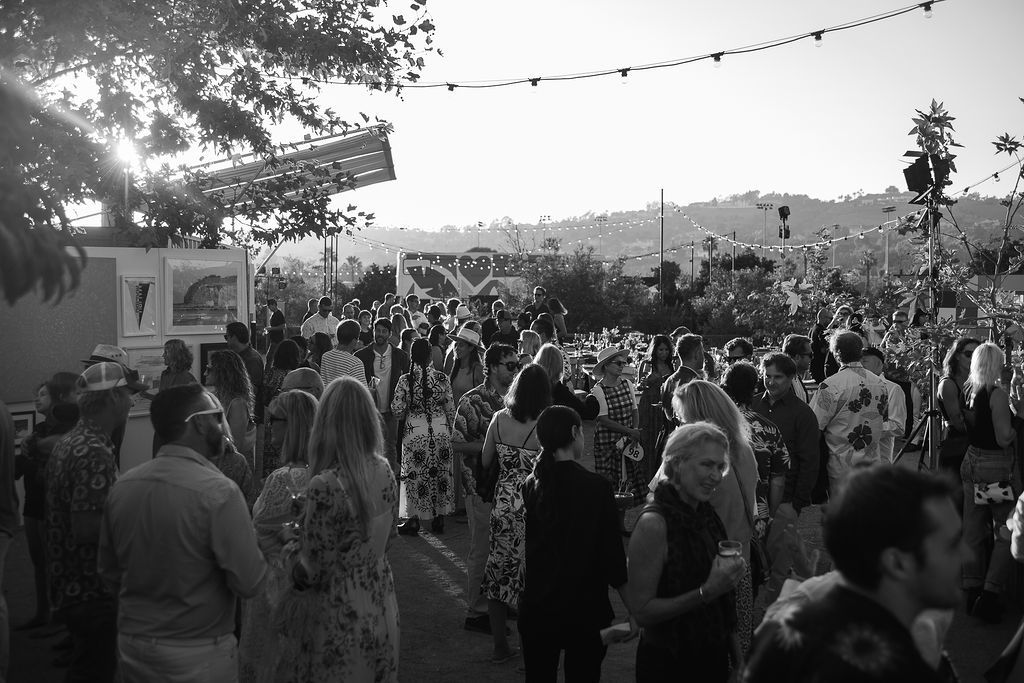 As guests gathered at the regenerative farm, the Ecology Center, in San Juan Capistrano, California, attendees were invited to bid on specialty items at a silent auction and enjoy a cocktail hour with live music by Ron Artis II & The Truth, seated dinner curated by Chef Michael Campbell, and a lively auction. The evening also included a land acknowledgement by Adelia Sandoval, Spiritual Overseer with the Acjachemen Nation, and initiative updates from Surfrider's CEO, Dr. Chad Nelsen, who highlighted the network's extensive efforts across the nation to protect the ocean and coasts for all people. Additional notable guests included Greg and Barbara MacGillivray with MacGillivray Freeman Films; Paul Naude, CEO of Vissla; Rama McCabe, co-founder of Banks Journal; Mei Kwok, DJ and fashion leader; and artist Andrew Holder.
The main event of the evening was the presentation of Surfrider's Wave Maker Award to legendary surfer, Shaun Tomson. As Surfrider's first ambassador, Shaun was the first professional surfer to become a member and is also one of the original members from when the Surfrider Foundation launched in 1984. Since then, he has served two terms on Surfrider's Board of Directors and has worked on many initiatives to help protect clean water and healthy beaches.
"I think every surfer has a responsibility to give something back to this beautiful sport, art form and lifestyle that provides so much pleasure, sensation and solitude," said Shaun Tomson. "It's our obligation to get involved in ocean conservation and protect the world's ocean and coasts. Waves are not free and we can repay that debt by supporting Surfrider and its mission to protect our ocean, waves and beaches for all people."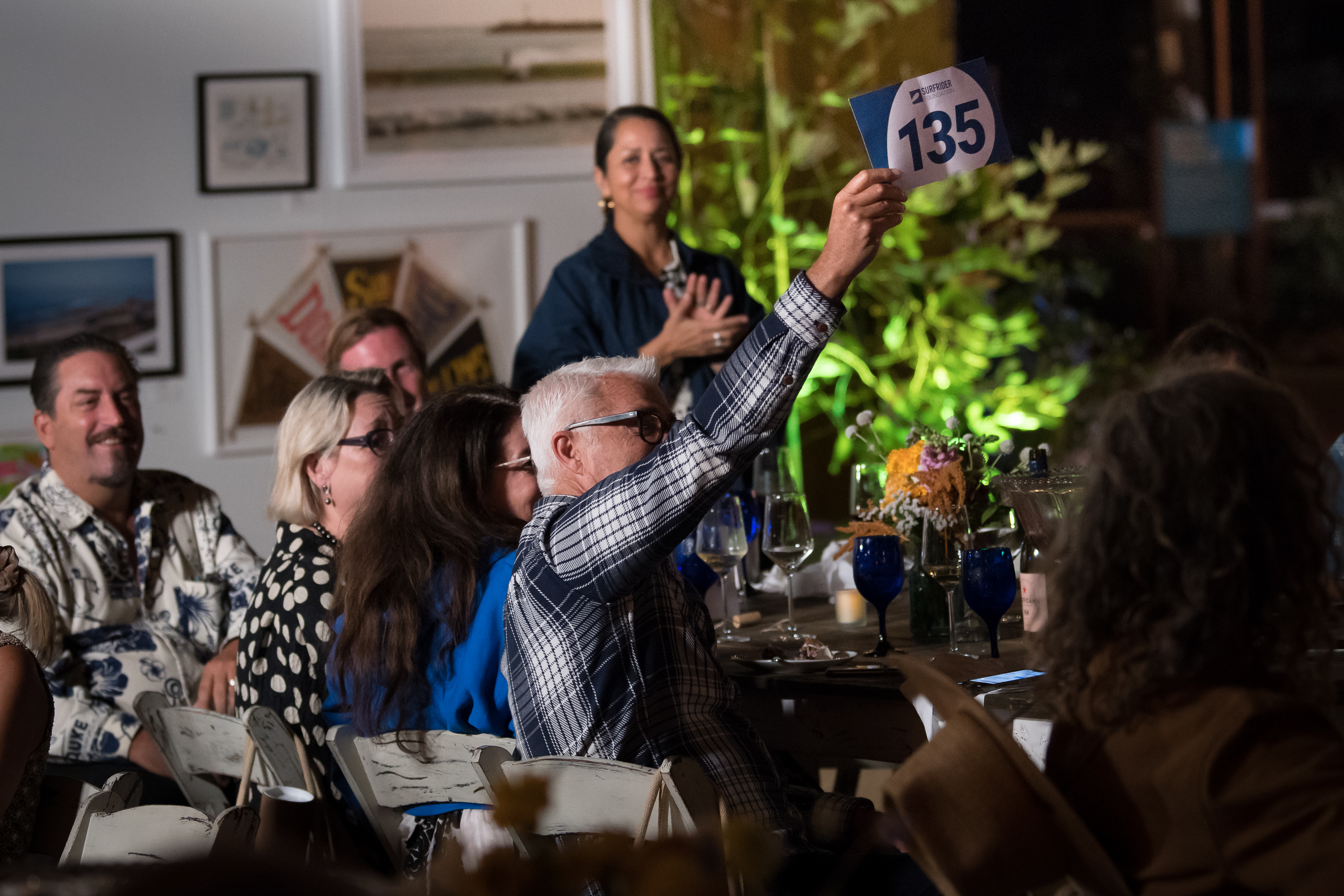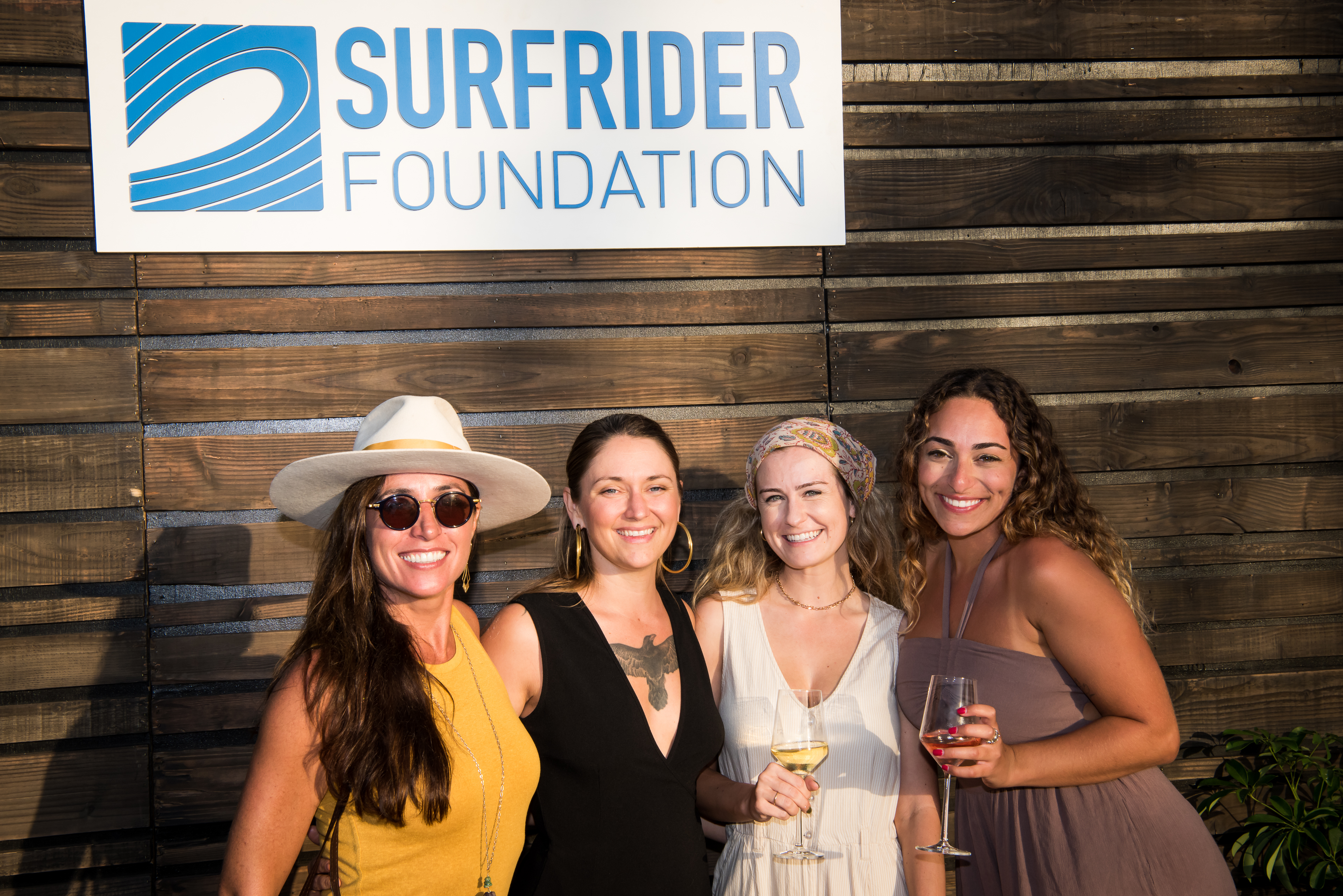 The Surfrider Foundation extends gratitude to the generous sponsors, in-kind and auction donors, and all guests for helping to protect our ocean and coasts.
Thank you to our generous sponsors:
Cuervo
Verizon
Sonance
World Surf League
Theodora Oringher
Patagonia
O'Neill
Matt Jarvis + Amie Steir
Dana Montgomery + Alison Wright
Thank you to our in-kind and auction donors: Tavarua Resort, The Ranch Laguna Beach, Billabong, Paul Naude, Grey Whale Gin, Cake, Firewire, Faherty, GoPro, Everlane, L*Space, REN Clean Skincare, Nemo, Murf Electric Bikes, Jill Platner, House of Marley, Hydro Flask, Outerknown, Sonance, Landyatchz, Almond, Vissla, Sisstrevolution, Salt+Snow, O'Neill, Yeti, Patagonia, Otis Eyewear, Creatures of Leisure, Sandcloud, Winc, Titos, The Beach, Docent, and Boochcraft.
For additional info on Surfrider's annual One Ocean event, or to join us next year, stay tuned and find out more at surfrider.org/one-ocean-event! Thanks for supporting the protection of our ocean, waves and beaches for the future.