08 • 03 • 2020
Eastern Long Island Chapter Rises above the Challenges of COVID-19
Surfrider Foundation's Eastern Long Island Chapter works with local partners to launch a new water testing lab and issues their annual water quality report.
COVID-19 has brought on numerous challenges, and as such, has impacted the way we run our programs at the Surfrider Foundation.
Folks across the country understand that it is more critical than ever to have access to information needed to stay safe and healthy. When the pandemic hit, Surfrider Foundation put a cease on all in-person activities in order to protect staff, volunteers, and prevent community spread of the Coronavirus. Now, all allowable in-person activities have meticulous safety standards in place to ensure that all participants are safe and comfortable.
In light of all of these challenges and changes, we wanted to highlight one of our stellar Blue Water Task Force programs who has faced several challenges as a result of COVID-19, but has continued to make great strides, and is hopeful for the future.
On the East End of Long Island, Surfrider Eastern Long Island, the Concerned Citizens of Montauk and Peconic Baykeeper collaborate to perform impressive year-round water quality monitoring at over 60 sites in Suffolk County, between East Quogue and Montauk. Normally, there are two labs set up: one at the Concerned Citizens of Montauk office, who collects and processes all eastern-most samples, and another at the SOMAS Stonybrook Southampton campus where the Chapter and Peconic Baykeeper work together to collect samples at the more western sampling locations.
As a result of COVID-19, the Stonybrook Southampton campus has restricted access to the lab to outside groups for the foreseeable future. This urged the local partners to develop new plans that accommodate safe access to lab facilities for staff and volunteers, so the chapter could continue to sample those 30-odd western sites.
Because the beaches in Suffolk County (for the most part) never closed, many folks were taking to the water to find solace during this challenging time. As is happening in all urban areas across the country, many people are fleeing these highly-populated cities. Families with vacation homes on the East End of Long Island emigrated out of New York City to flee the initial outbreak, placing a lot of pressure on the area's outdated wastewater infrastructure. For all of these reasons, the Chapter knew it was absolutely crucial to provide water quality information during this time.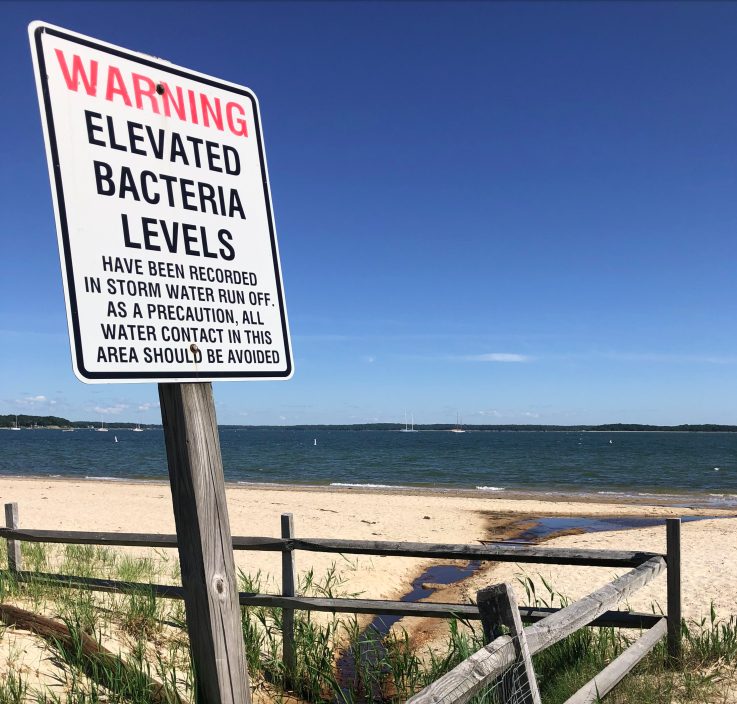 The Chapter reacted swiftly to purchase new equipment and set up an entirely new lab at the Peconic Baykeeper office in Hampton Bays, only 10 minutes from the previous lab location. With novel safety protocols in place, namely non-contact sample drop off and single-person lab access, the partners are back up to full capacity at their Southampton Lab.
During this time, the Concerned Citizens of Montauk was able to provide continual water quality information for the East Hampton and Montauk sites they sample, even when New York was under "stay at home orders", and they have safe access to their lab at their office in Montauk.
During this Pause in in-person Programming…
The Eastern Long Island Chapter put together a beautiful, in-depth water quality report of their Blue Water Task Force program's 2019 data. For several years, the Chapter has put together water quality reports in order to present to the community's leaders. This report in particular takes advantage of the new Blue Water Task Force website's data analytics and data visualization tools, that make it very easy to see water quality trends at beaches of interest over time.
For example, take a look at the water quality trends at the two sampling locations bleow, that show bacteria levels exceeding health standards 50% and 39% of the time they are sampled.
Click to read the full 2019 Blue Water Task Force Water Quality Report.
During 2019, the Eastern Long Island Chapter and their local partners collected 1,377 water quality samples at local beaches. As in previous years, their data continues to show that many of the water bodies used for recreation on the East End experience either episodic or chronic high levels of fecal bacteria. While the cause of bacterial pollution may be multi-faceted, water quality at all of their testing sites is influenced by stormwater, groundwater and wastewater.
The variability in conditions, coupled with continued pollution measured at many cherished recreational sites across the East End makes it absolutely critical that beachgoers check recent water quality results before hitting the beach or going into the water.
The Chapter's report also highlights the need for state and local governments to continue to investigate sources and fund solutions for water pollution problems at some high-interest and heavily-recreated sites.
In light of continued concerns surrounding in-person activities, the Eastern Long Island Chapter has turned their 18th annual premier fundraiser, Surf Movie Night, into a digital event including a virtual auction on Wednesday, August 12th, 2020 at 7pm EST. This fundraiser provides a large amount of the funds needed to run this robust and successful Blue Water Task Force program.
Across the Surfrider Foundations national chapter network, the primary goal of the Blue Water Task Force program is to provide water quality information to inform safe beach going and aquatic recreation. Community members are encouraged to check water quality results posted online before they head to the beach. We strive to make our data readily available to the public. Find a beach near you at bwtf.surfrider.org.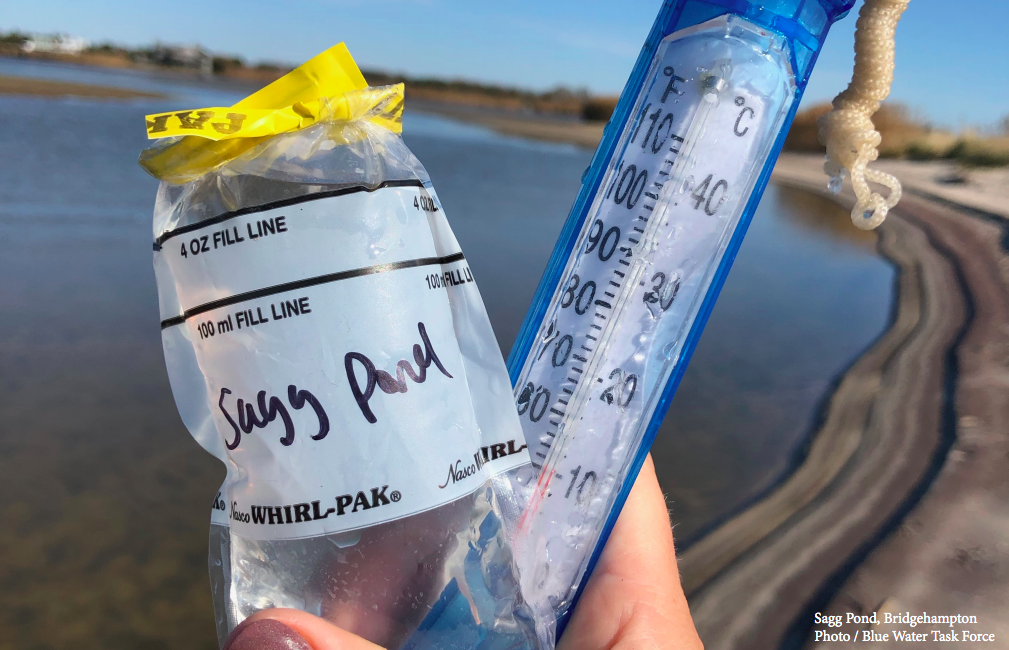 We need your support…
Please consider making a donation to the Surfrider Foundation. All proceeds help us carry out our mission of clean water and healthy beaches, for all to enjoy.