11 • 19 • 2021
Fresh Clean Tees Supports Surfrider in San Diego County and Nationally
Throughout 2021, Fresh Clean Tees has stood alongside the Surfrider Foundation as both a national corporate partner and a community-focused business helping to protect their local beaches in San Diego, California. Fresh Clean Tees' mission is to empower customers to look and feel their best every day so they can explore, conquer, and live life to the fullest each and every day.
Husband and wife duo Matthew and Melissa Parvis started Fresh Clean Tees out of their guest bedroom with the goal of delivering comfortable, stylish, and premium-style men's basics at more accessible prices. As the company has grown, the team has established their ongoing Fresh Clean Tees for Fresh Clean Seas initiative, which includes partnering with the Surfrider Foundation and striving toward more sustainable products and practices.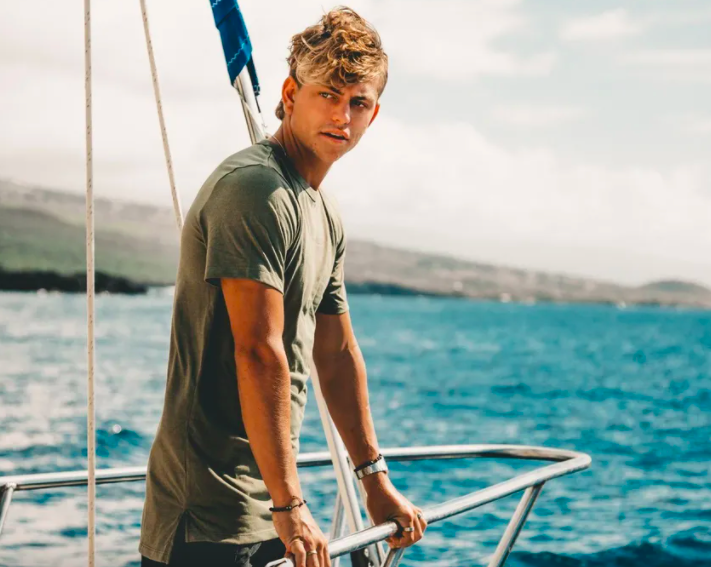 As part of their Fresh Clean Tees for Fresh Clean Seas initiative, the company is continually exploring their environmental impacts and working to share their findings with partners to encourage conversation and sustainable development throughout their supply chain and industry. In continuing to refine their approach to long-term sustainability initiatives, the Fresh Clean Tees team has transitioned to 100% recyclable packaging and are actively working toward additional goals such as:
Integrating more organic materials in their product offerings.
Implementing third party testing and seeking certifications where appropriate, to evaluate progress toward sustainability goals and benchmarks.
Prioritizing environmental impacts in decision making.
Continuing to support nonprofits like Surfrider, both finanically and in helping to raise awareness around ocean conservation efforts.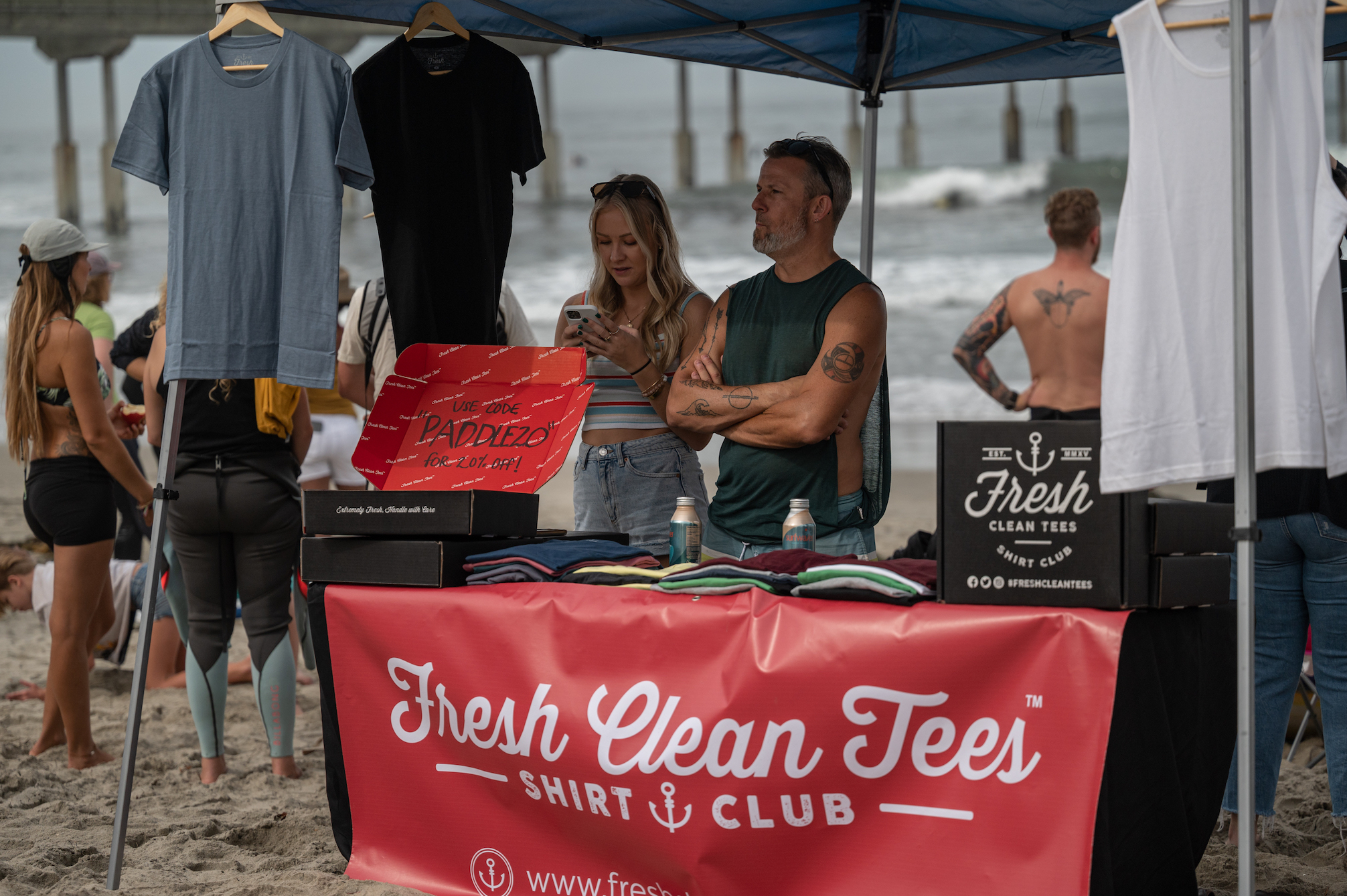 In addition to their commitment to supporting Surfrider's work at the national level, in Southern California, Fresh Clean Tees' donation is supporting the San Diego County Chapter's work to protect clean water and healthy beaches. With 2,500 members, 3 staff members and 7 volunteer-led programs, San Diego County is home to the largest and most active chapter in Surfrider's network.
"Because Fresh Clean Tees is a company that calls San Diego home, we are thrilled and thankful that they opted to earmark a generous chapter-level donation as part of their greater commitment to support Surfrider's nationwide coastal advocacy," said Mitch Silverstein, San Diego County Chapter Manager. Fresh Clean Tees' commitment will help support the chapter's capacity and impacts this year and beyond.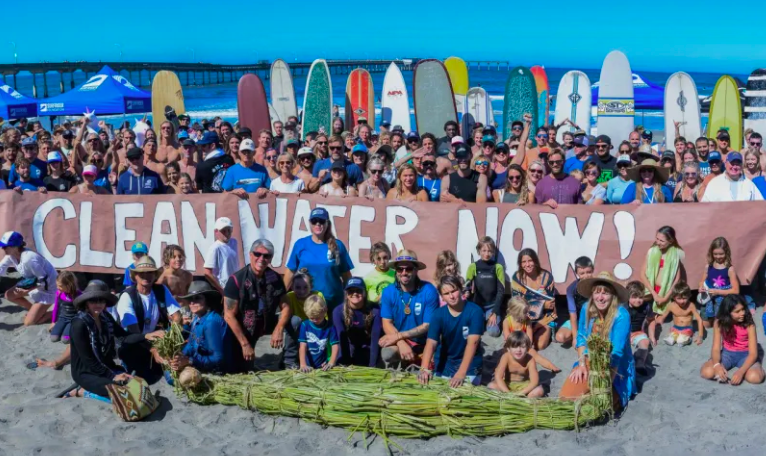 Thanks to our partners at Fresh Clean Tees for their support throughout 2021, both at the national level and locally in San Diego County!
Learn more about upcoming events and opportunities to take action with the Surfrider Foundation San Diego County Chapter here.
Not based in San Diego County? Find your local chapter here.