04 • 22 • 2021
Sanuk and Surfrider Launch Footwear Collaboration to Help Protect Your Happy Place
Sanuk is an unconventional footwear brand on a mission to be the outfitter for the journey to your happy place. The brand was founded in 1997 with one simple goal: to make people smile….and pass it on. Sanuk has supported the Surfrider Foundation as an official partner since 2017, and in years prior as a Surf Industry Coastal Defender, with the shared goal of protecting our happy places and encouraging others to do the same.
This year, Surfrider has teamed up with Sanuk to release a limited-edition footwear collection for all genders. The collaboration features a variation of Sanuk's most popular lightweight outdoor slippers, the You Got My Back. The new Sanuk x Surfrider We Got Your Back features 100% hemp uppers, classic cotton Baja blanket trim, custom debossed branding, jute inlay in the outsole and responsibly sourced leather from the Leather Working Group. Perfect for slipping on after catching some waves, strolling the boardwalk, cleaning your local beach or chilling at home, the Sanuk x Surfrider We Got Your Back is a purposeful combination of comfort, environmentally-conscious materials and style.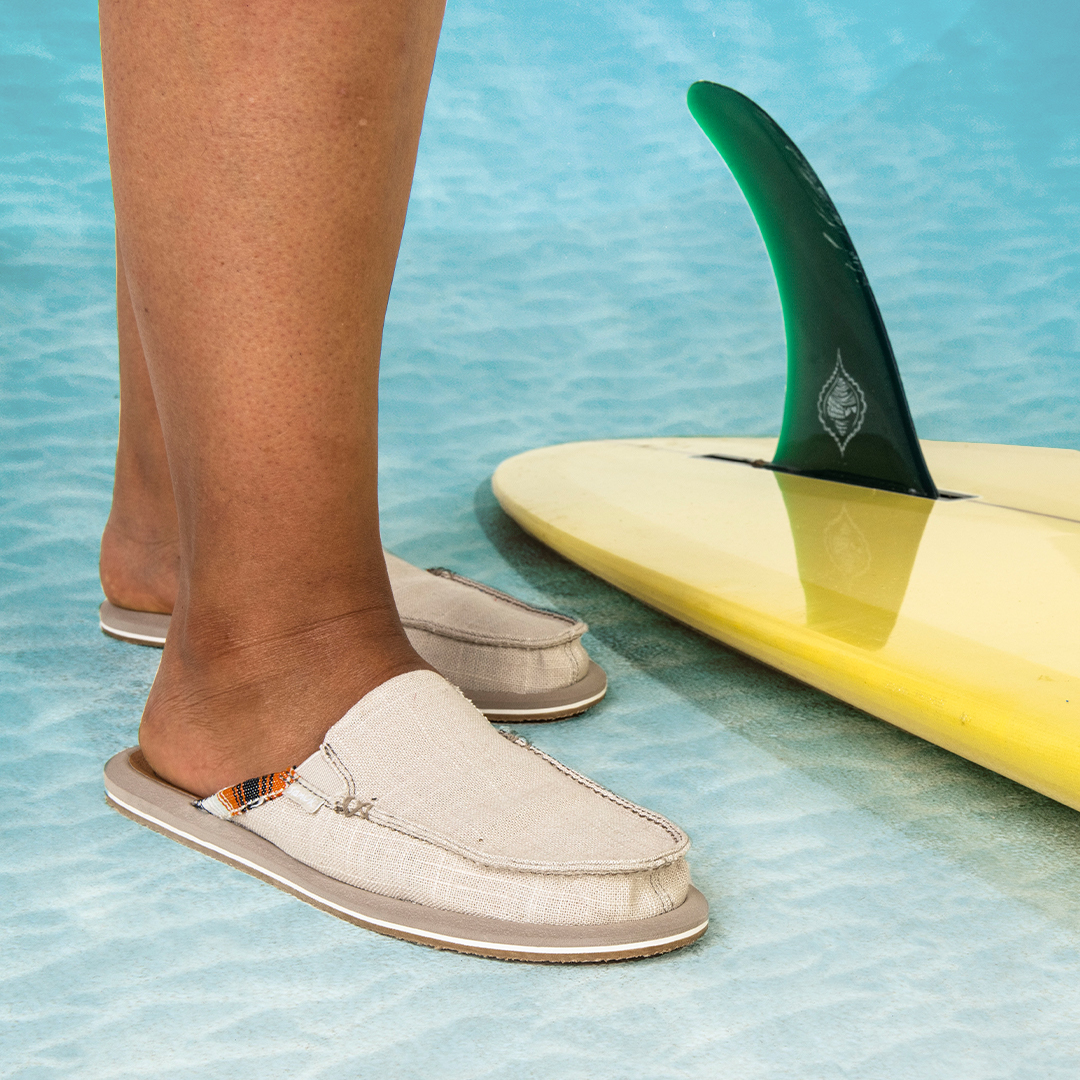 "After working closely with the incredible team at Surfrider since 2017, it's awesome to see our partnership culminate with a footwear collaboration," said Seth Pulford, Director of Marketing at Sanuk. "We have immense respect for this organization, and we believe this collection will drive consumer awareness for the cause, while giving our audience a way to give back and support Surfrider's efforts to protect our happy places."
The launch also reflects Surfrider's longtime partnership with Sanuk on both a national and local chapter level to support water quality testing, beach cleanups, inspire environmental protection and provide educational content.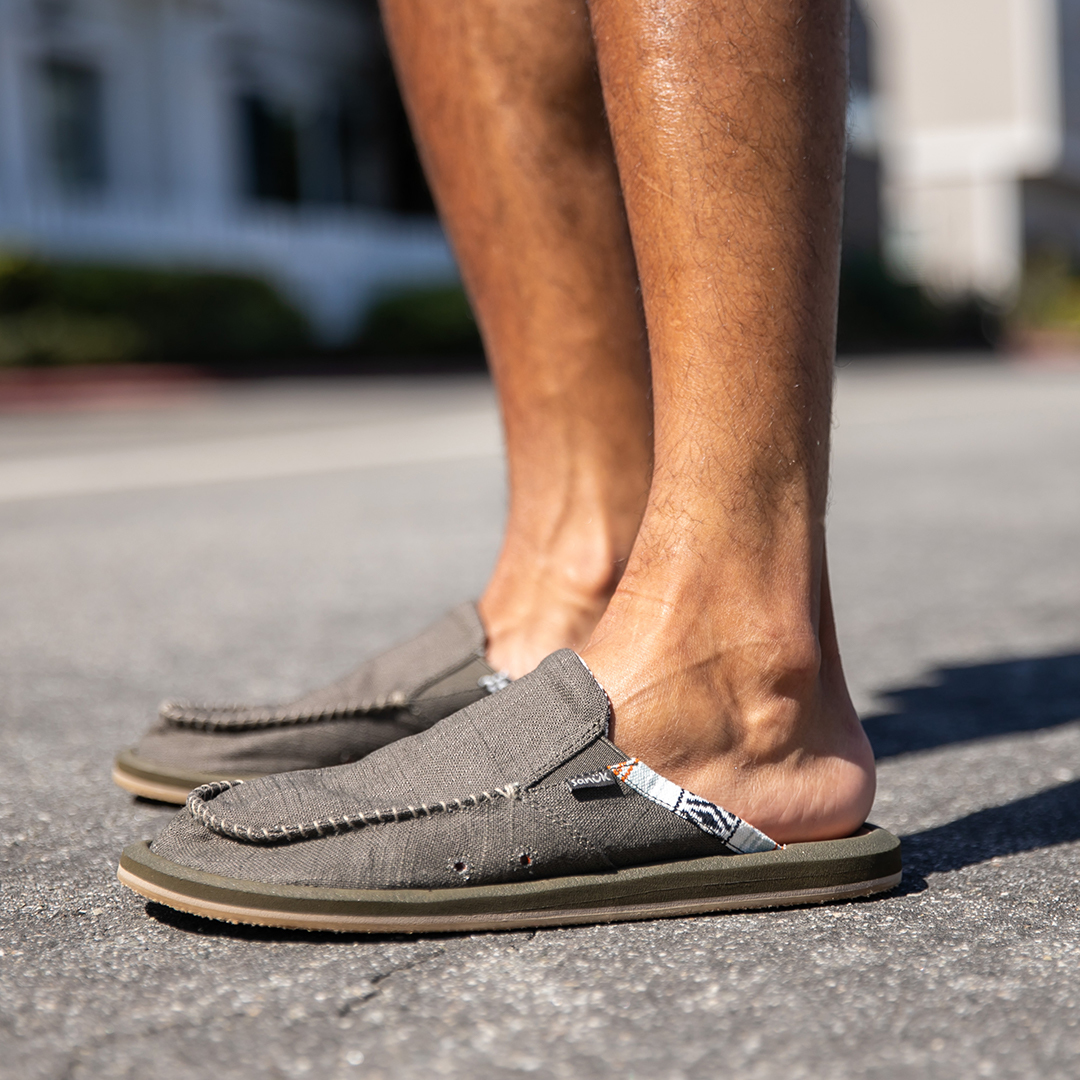 Continuing with a longstanding tradition of team beach cleanups along the "Two Miles of Smiles" that Sanuk's support helps Surfrider protect, the Sanuk crew recently joined the Surfrider UC Santa Barbara student club for a beach cleanup at Devereux Beach in Isla Vista, to celebrate Earth Month and the launch of our new collaboration footwear.
Thanks to our partners at Sanuk for their enduring support and commitment to our shared mission to protect happy places! The Sanuk x Surfrider collection is available now in stores and on Sanuk.com.