03 • 16 • 2021
Wavemaker Awards recognize outstanding coastal protection leaders
The Surfrider Foundation is proud to announce the recipients of its Wavemaker Awards from 2020. These individuals, chapters and clubs are recognized for their exceptional leadership, performance, dedication and support in fulfilling the Surfrider Foundation's mission to protect clean water and healthy beaches. Through their voluntary actions and hard work, they have gone above and beyond, spending countless hours to address the issues facing our communities, state and nation, while having a positive impact and increasing awareness of the Surfrider Foundation. We thank each of the recipients who follow for the passion and dedication to our coasts:
Outstanding Contribution: Rane Johnson Stempson
To recognize people or organizations for their service to Surfrider above and beyond chapter leadership or environmental activism.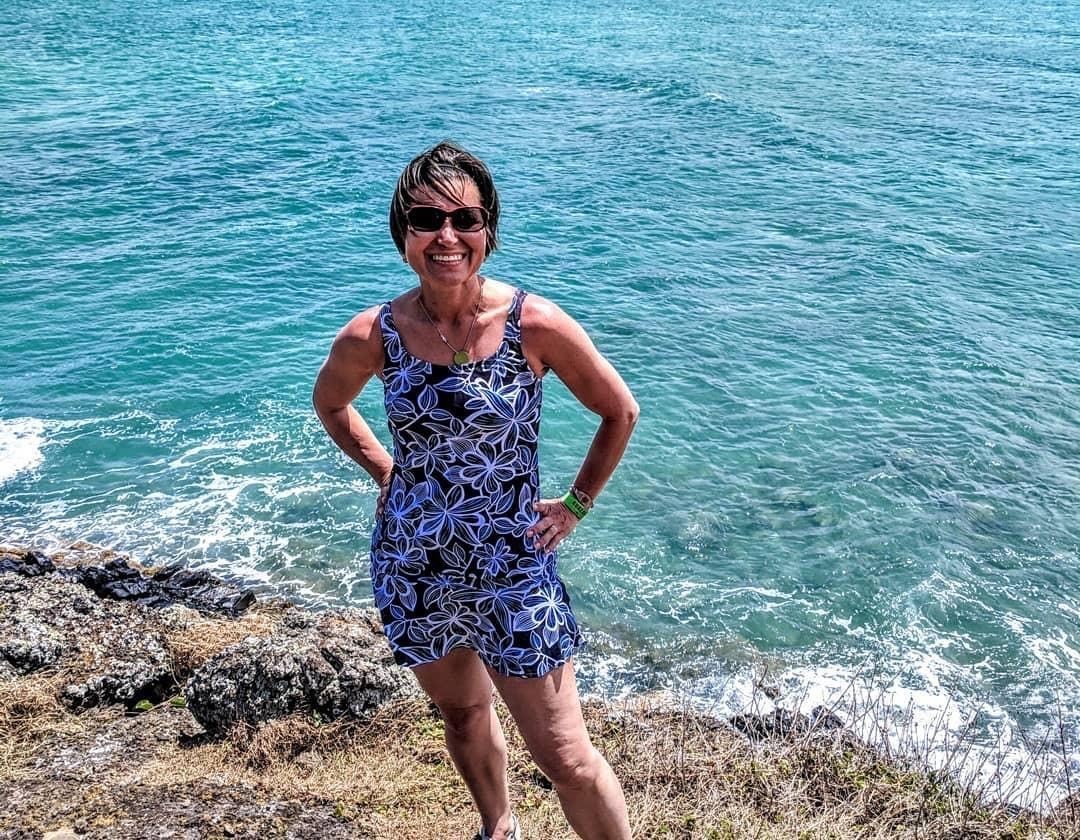 Rane is an active member of Surfrider's Justice, Equity, Diversity & Inclusion (JEDI) Committee and has a background in diversity, equity and inclusion training. She has been a tremendous asset in assisting the organization in developing our commitments to JEDI work. She helped form the Working Groups and is co-leader of the Learn and Train group. Even though she has been on the road the entire year, she always provides sage advice and guidance.
Chapter Leadership (West): Jason Sam
For leadership on the U.S. West Coast, Hawaii or Texas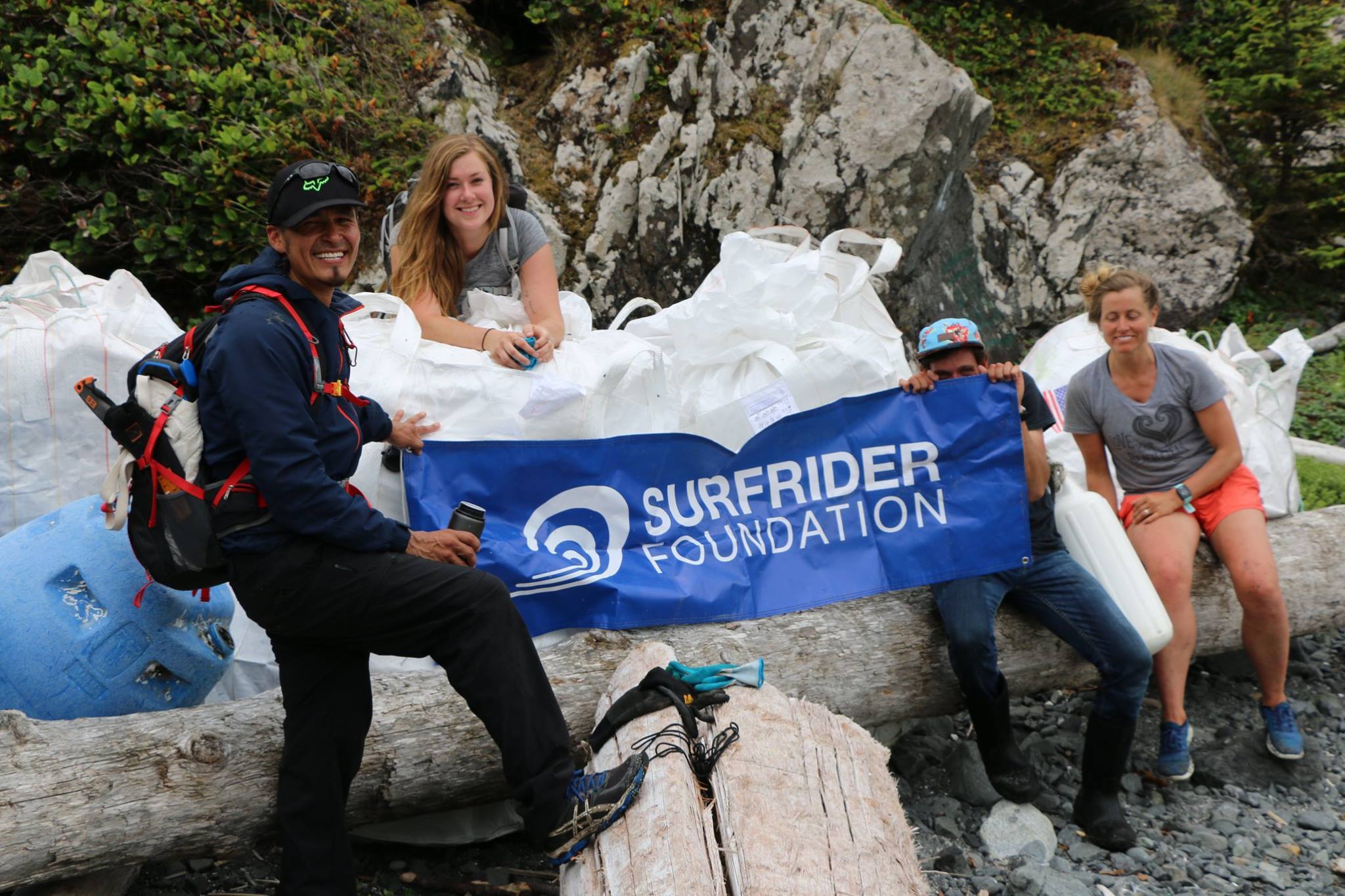 Since 2015, Jason Sam has been one of the most influential leaders within the Pacific Rim Chapter in British Columbia, Canada. Jason first joined the chapter as the lead and liaison for the Youth Environmental Stewardship Program, which he launched alongside Michelle Hall. In the winter of 2020, Jason acted as one of the main leads and facilitators for the Inaugural Surfrider Youth Conference in Ucluelet, British Columbia, which brought together schools across Vancouver Island to teach students about plastic pollution, circular economics, decolonization, social justice, climate change, and how they can lead systemic action in their schools and communities. Jason has been Chair, Vice Chair, and is now the Treasurer for the Pacific Rim Chapter. Jason has also supported all of the region's coastal victories, including bans on plastic bags, cutlery, polystyrene containers and plastic straws.
Chapter Leadership Award (East): Alex Vai
For leadership of a Surfrider chapter located on the US East Coast or Great Lakes Region.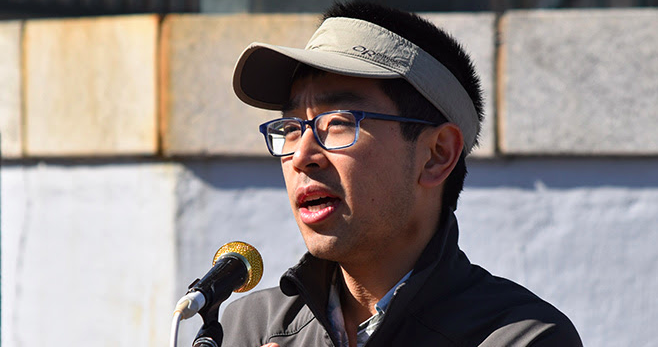 As Treasurer and Campaigns Coordinator for the Surfrider Massachusetts Chapter, Alex is not only exceptionally dedicated to the Surfrider mission, but he also embodies and drives our grassroots spirit, attention to environmental justice, and commitment to science-based ocean protection. Over the four years that Alex has been a chapter leader, he has built out a solid and growing campaigns team that has resulted in 15 plastic mitigation victories, further establishing Surfrider as one of the leading plastic pollution groups in Massachusetts. Alex has also helped our national plastics team with the review of a beta site for tracking and has stepped up to help with our external projects in the Break Free From Plastic movement. In the COVID era, Alex continues to run his monthly virtual campaign meetings and has also started hosting a new series of educational programming to help connect beachgoers to the best available science and community of Surfrider activists making a difference.
Environmental Leadership Award: Jana Johnston
Awarded to the outstanding individual or group of individuals, selected on the basis of a single recent major moment of environmental activism related to a specific chapter/ chapters or campaign.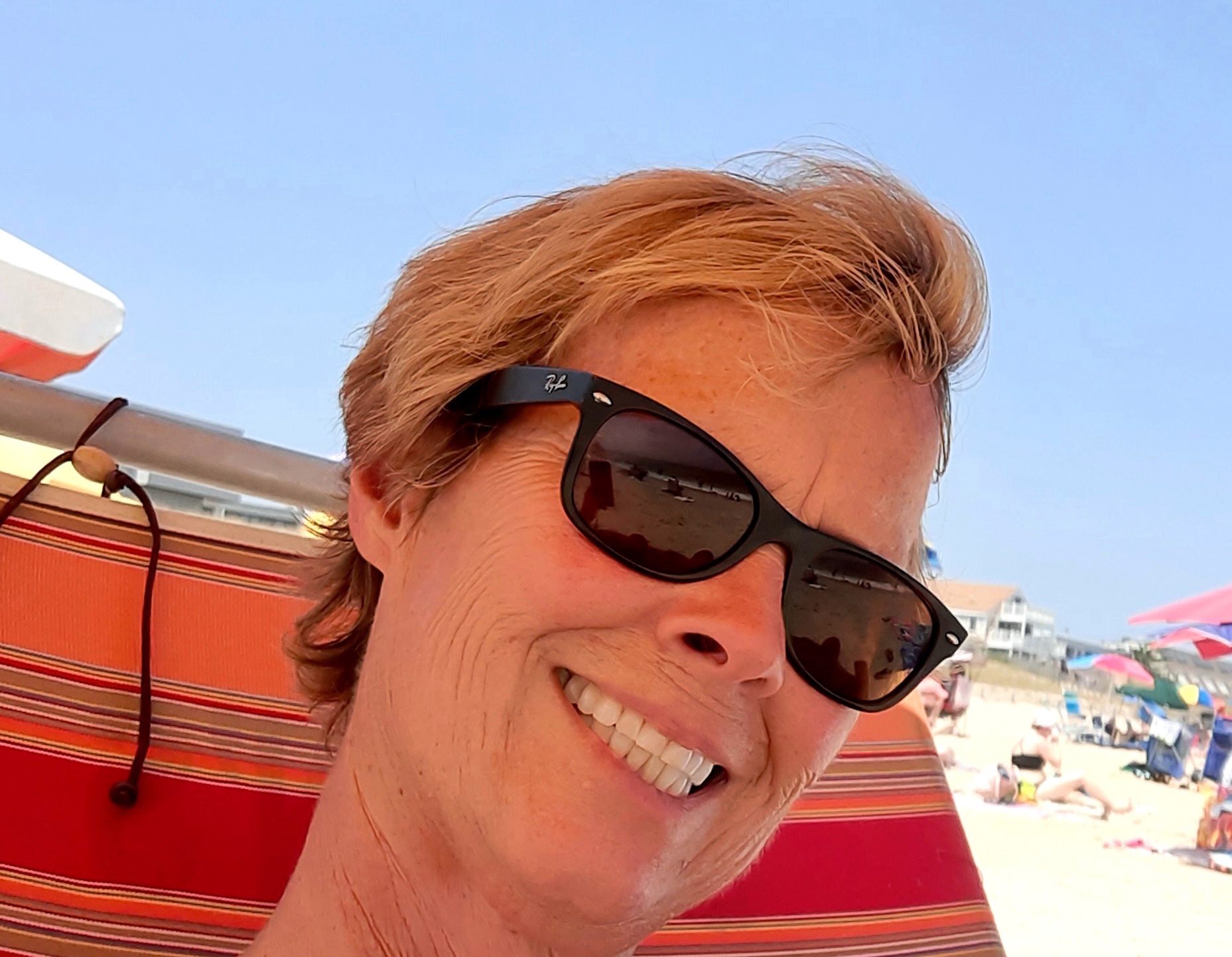 Jana Johnston joined as the new Cleanups Coordinator for the Delaware Chapter late last year. She attended Coastal Recreation Hill Day in 2020, and when solo cleanups were initiated due to the pandemic, Jana started leading by example for her chapter, region and the entire organization by not only doing lots of cleanups, but also by making a video to encourage people to help out. In a month-long friendly competition in the Mid-Atlantic, Delaware blew away the competition by doing 39 solo cleanups that month. In a time when we all struggled to accomplish a large number of cleanups, Jana showed us how easy it was and she set a great example for others.
Outstanding Club: George Washington University
Given to an outstanding club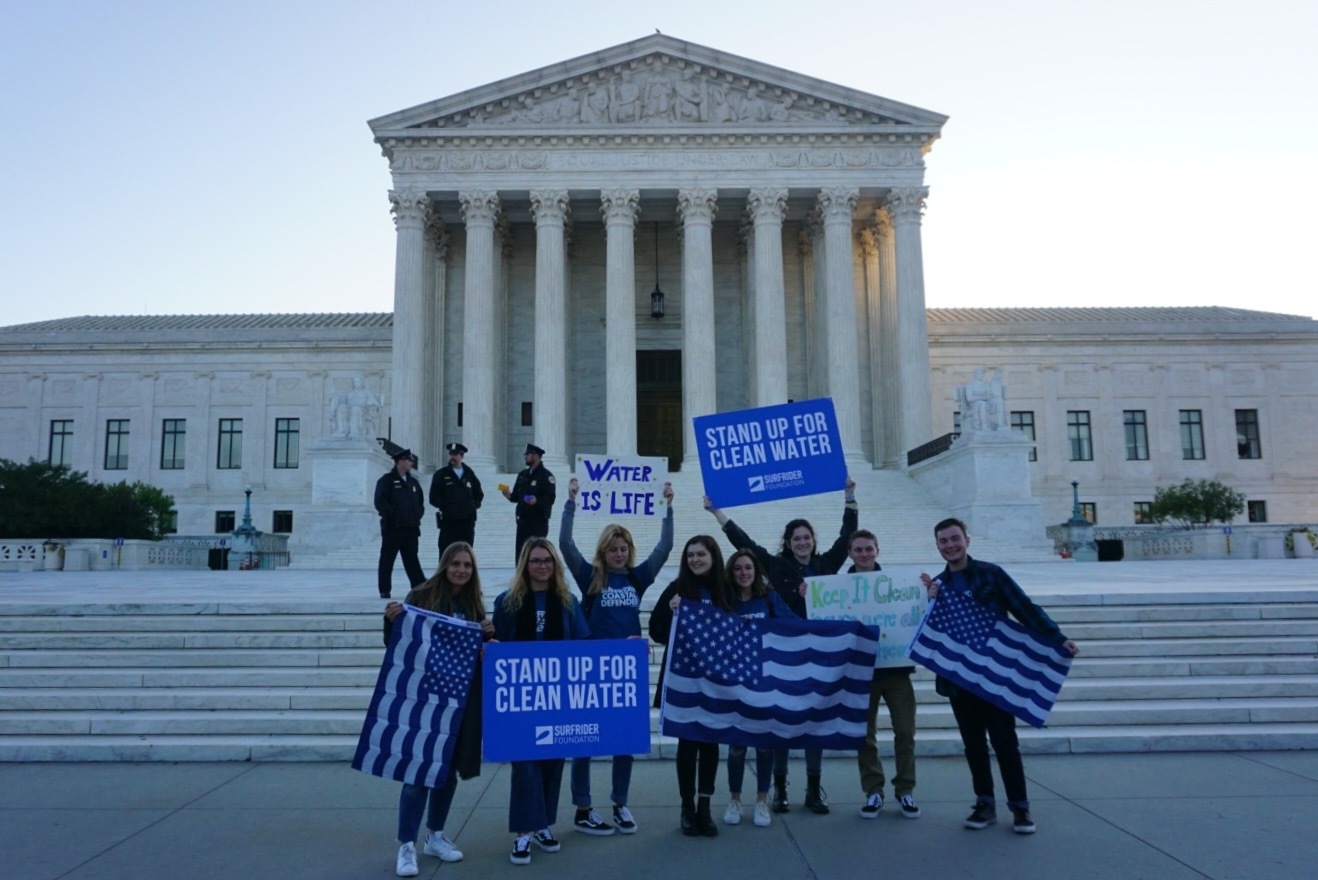 This year, the George Washington University Club rallied students to come out in support of our clean water case at the United States Supreme Court as well as the BFFP Pollution Act bill introduction rally. They also helped our D.C. Hill Day organizing commitee with on-the-ground logistics support for finding venues, restuarants and helping plan extra activites for Hill Day participants including Capitol building tours and a Potomac River cleanup. In addition to all their work on the Hill, they've help the DC chapter on local programs, campaigns, and recuriting new volunteers.
Distinguished Legal Service: Steve Mashuda and Brettny Hardy, Earthjustice
Awarded to an attorney or law firm for distinguished legal work provided to Surfrider Foundation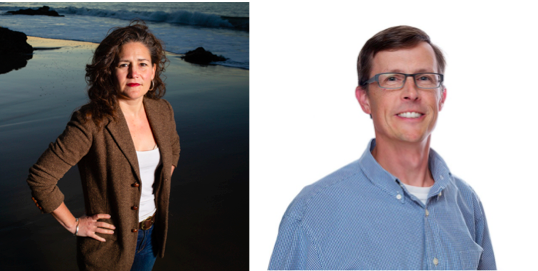 Steve Mashuda and Brettny Hardy have offered invaluable legal expertise to propel Surfrider to success in challenging Atlantic seismic testing in court. They navigated a large coalition with many groups and attorneys, and helped Surrfrider lend our voice to a priority issue, as seismic testing is the precursor to offshore drilling. Steve and Brettny are extremely smart and courteous outside counsel. Their professional and communicative manner was very helpful in making the campaign a success!
Special Recognition: Pirani Life Cups
Awarded to a corporation or business that displays outstanding dedication to and support of the Surfrider Foundation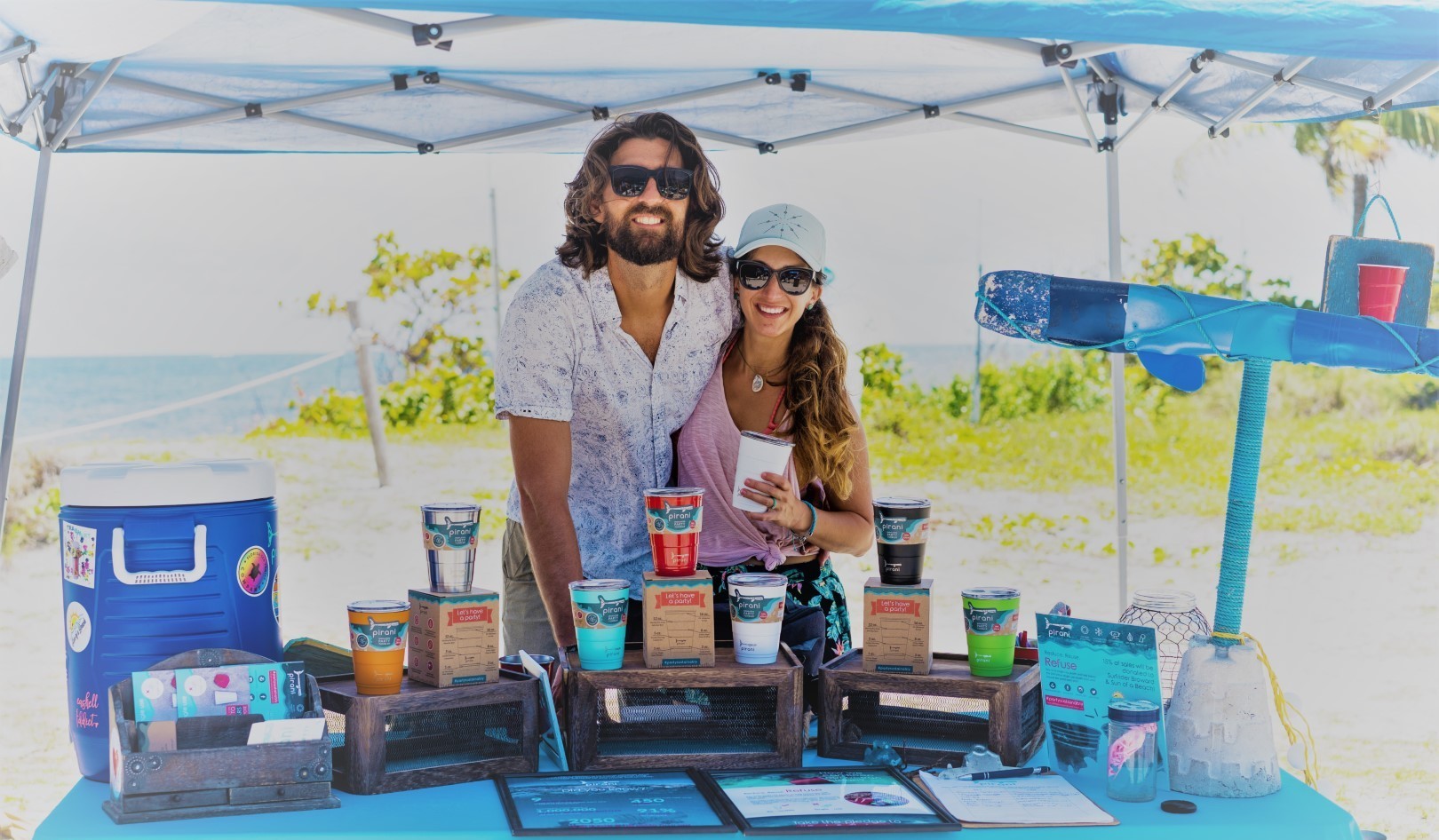 Pirani Life owners and designers, Danielle de Sordo and Brandegee Pierce, have supported numerous chapters across our Florida Chapter network. Not only have they volunteered at countless events, but they have also worked with our chapters to help make events more environmentally friendly and have created unique opportunities for fundraising with 100% of proceeds benefiting our Florida chapters. Pirani Life is a sustainable lifestyle brand
Corporate Partner: REEF
Awarded to a corporation or business that displays outstanding dedication and support of the Surfrider Foundation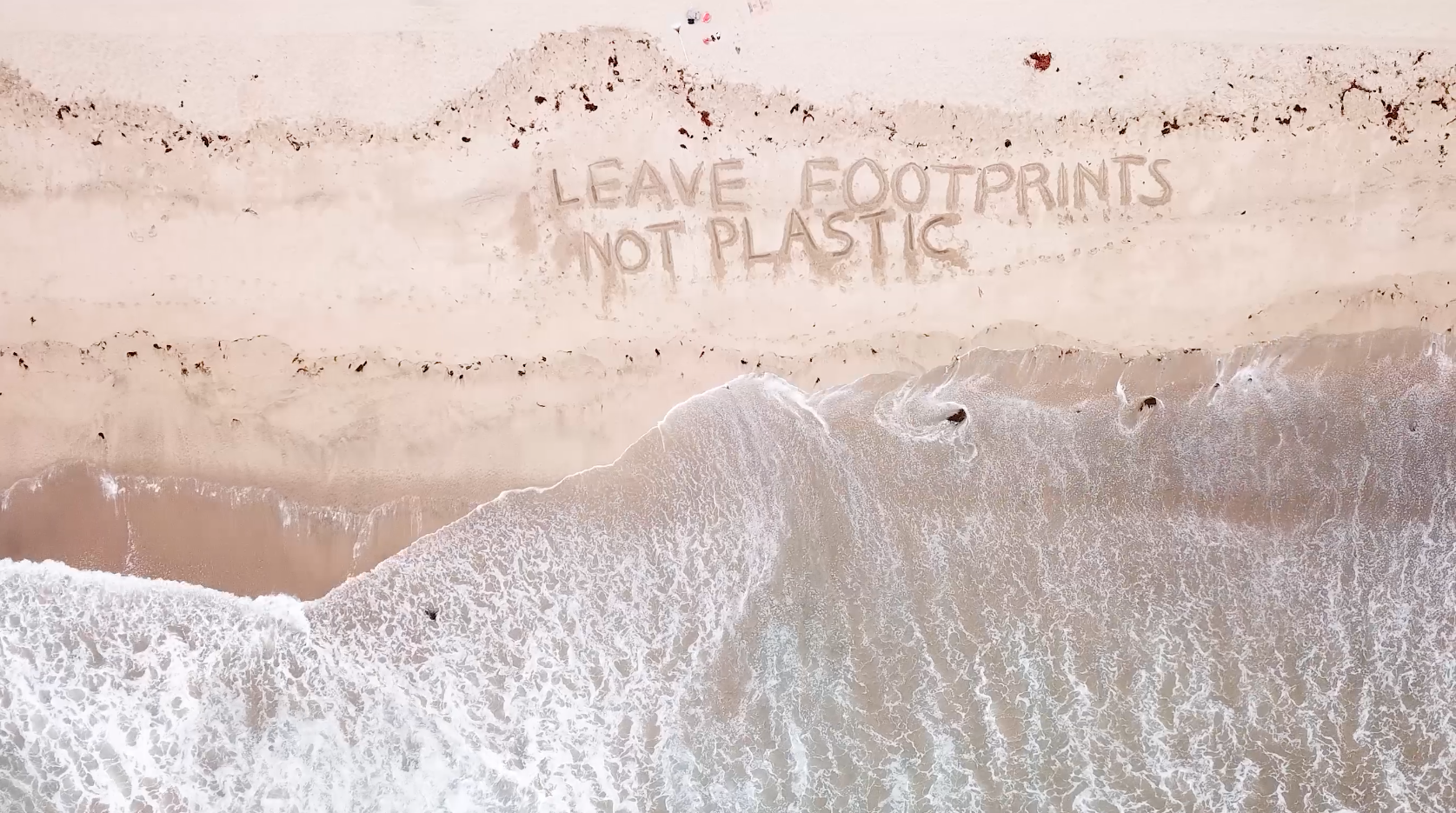 REEF has been a Surf Industry Coastal Defender since the program was launched in 2015. The company's commitment to Surfrider starts at the top with senior management and flows through all departments within the organization. REEF has pledged to help preserve and restore beaches around the world, as co-founder of the Better Beach Alliance and has become a major corporate partner working to protect our ocean, waves and beaches.
To get involved, find your nearest chapter or support Surfrider's coastal defenders at surfrider.org/support-surfrider.