Q: What is your current role with the Surfrider Foundation?
Currently, I am President of Surfrider's University of San Diego (USD) Student Club. I am also a member of the Student Leadership Council within the Surfrider student network.
Q: Why and when did you get involved with the Surfrider Foundation?
A: I first learned about the Surfrider Foundation when I was living in San Francisco as a young kid. I learned to surf in Hawai'i when I was eight years old. Soon after, I suddenly became aware of the many things that threatened the health of our ocean and wanted to do my part in helping to protect our ocean and beaches. I began my involvement with Surfrider by participating in beach cleanups, which were so informative but also difficult for me to attend regularly because I was involved in numerous extracurriculars at school.
My involvement with Surfrider reduced significantly once I entered high school. As a student athlete and pre-medical student, my time was consumed with extracurriculars and homework. Although I didn't stay super involved with Surfrider through high school and even the beginning of college, I would still check the website pages every now and again, and get my daily dose of Surfrider through social media.
When the COVID-19 pandemic hit, I was consumed by my intense at-home study routine and began looking for outlets that could give me a sense of purpose. I started our student club at my university during the Fall 2020 semester with hopes of bringing like-minded students together to enact change within our USD community, despite the challenges of the pandemic and remote learning. The Surfrider Foundation is such an amazing organization of caring and compassionate individuals who dedicate their free time to preserving something we all cherish deeply on the USD campus - our ocean! Our university had previously never been associated with the foundation, so I wanted to bring Surfrider to my community of passionate students and inspire them to enact powerful change for both our campus and the wider San Diego community.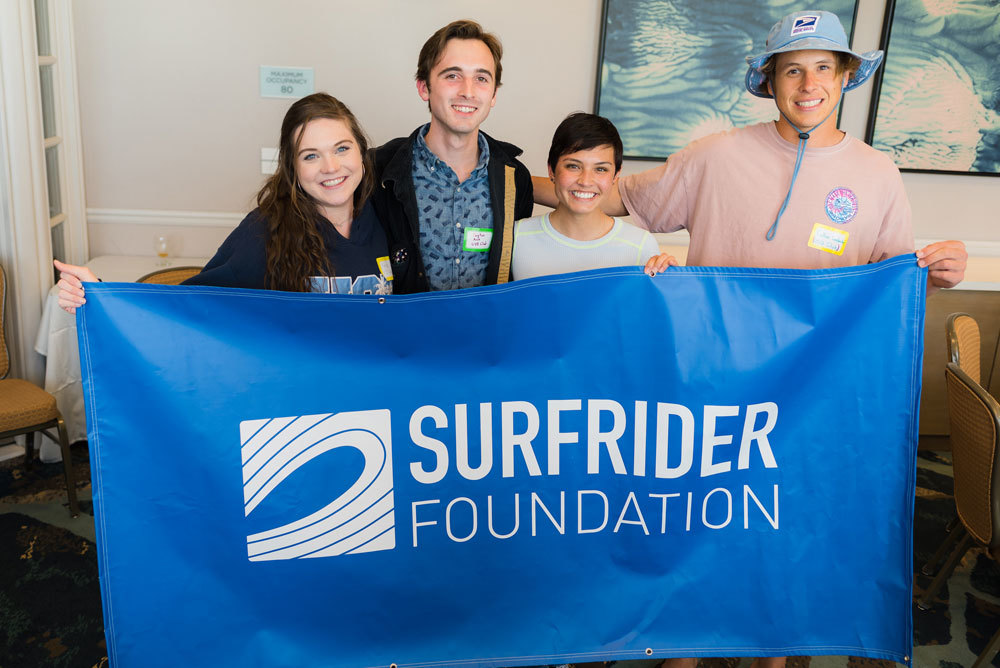 Q: What are some environmental issues that are affecting your local community?
The most immediate issues that affect the San Diego community include clean water (particularly on the border between California and Mexico), coastal preservation, beach access and plastic pollution. Imperial beach in San Diego's South Bay region experiences regular and extended beach closures due to polluted water conditions. While this issue is most pressing in the southern regions of San Diego, other local beach regions will occasionally experience an influx in water pollution as well.
Across San Diego, beach access is greatly restricted due to limited parking in certain San Diego neighborhoods with beach access points. Additionally, while San Diego's 70+ miles of beautiful coastline offer amazing opportunities for coastal enjoyment and recreation, this comes the threat of coastal development. Sea walls, coastal development and sea level rise have caused numerous issues pertaining to coastal preservation in the greater San Diego area.
On our University of San Diego campus, issues pertaining to plastic pollution receive the most attention. On their own, students have found ways to limit plastic usage in their personal lives. However, we'd really like to see this reflected in our university's plastic consumption. Over the past several years, the University of San Diego has made ambitious efforts toward reducing waste and single-use plastic usage. For example, our university has implemented a reusable to-go box system in our primary dining hall. Despite these efforts, students still see plastic pollution as a primary issue on our campus and are inspired to enact further change in order to reduce our institution's plastic consumption as a whole.
Q: What Surfrider projects have you worked on?
With the local San Diego County Chapter, I had the pleasure of participating in our 2022 Coastal Hill Day virtual fly-in, serving on a San Diego County delegation. As a student, this was a very intimidating role for me, so it was a wonderful opportunity to lean into that discomfort and gain some new skills and perspectives on initiating systemic change. Additionally, I'm so grateful to have had the opportunity to represent the student voice on policy change within my community.
Within the USD student club, I have led two major campus-wide projects. In Spring of 2021, we initiated an ocean-friendly sunscreen project, dedicated to educating students about the harms of chemical sunscreen and how they could help make this initiative more widespread both on our campus and in the greater San Diego community. Due to the challenges of the COVID-19 pandemic, we decided to focus mostly on the educational components for the timebeing but were also able to lay some of the groundwork for changing the types of sunscreen sold on our campus.
Starting in spring of 2022, we had our first semester as a club in-person, on campus. Students loved the beginnings of the sunscreen project, but also wanted to tackle issues surrounding plastic pollution. So, we have begun laying the groundwork for a Break Free From Plastic campaign at USD, with hopes that our university can sign a Break Free From Plastic pledge in the next couple of years.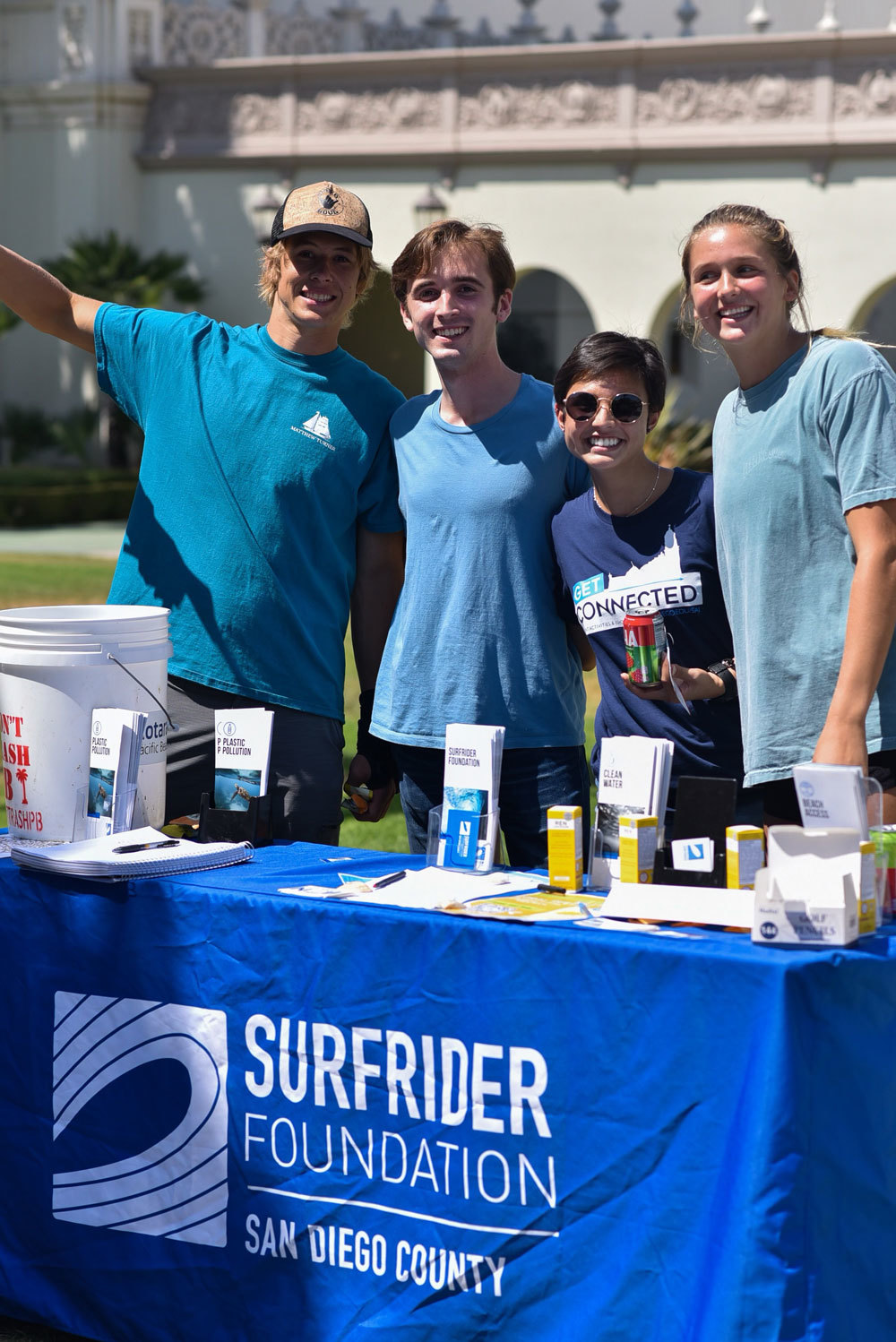 Q: Are there any specific project(s) that you have worked on which benefited your community? If so, can you tell us about that?
My involvement in the Surfrider Foundation has always been driven by my desires to inspire and empower others in my community. With this, I'm so proud of the projects we've currently implemented on the USD campus as they've truly helped to educate, guide and support students as leaders of change in our community. With our Break Free From Plastic campaign, I've seen students step out of their comfort zones to dedicate an inspiring level of passion and commitment to reducing single-use plastics on our campus. Watching students empower themselves, and fight for what they love is truly moving for me and I'm so grateful to have had the opportunity to help build this community within my university.
Q: What has been the highlight of your Surfrider experience (i.e., campaign, program, victory)?
As a pre-MD/PhD student, I dedicate a lot of time toward my education, clinical experience and research in biological sciences. As a scientist, I would love to dedicate my career toward marine biology and ecology. However, the career path that I decided on is medicine and medical research. Being involved as a leader in the Surfrider Foundation has given me the opportunity to pursue my passions and love for the ocean in the most impactful way. I'm truly privileged to have the opportunity to be a part of Surfrider's mission, have a leadership role within the foundation, and find community with like-minded people, while also pursuing my chosen career path.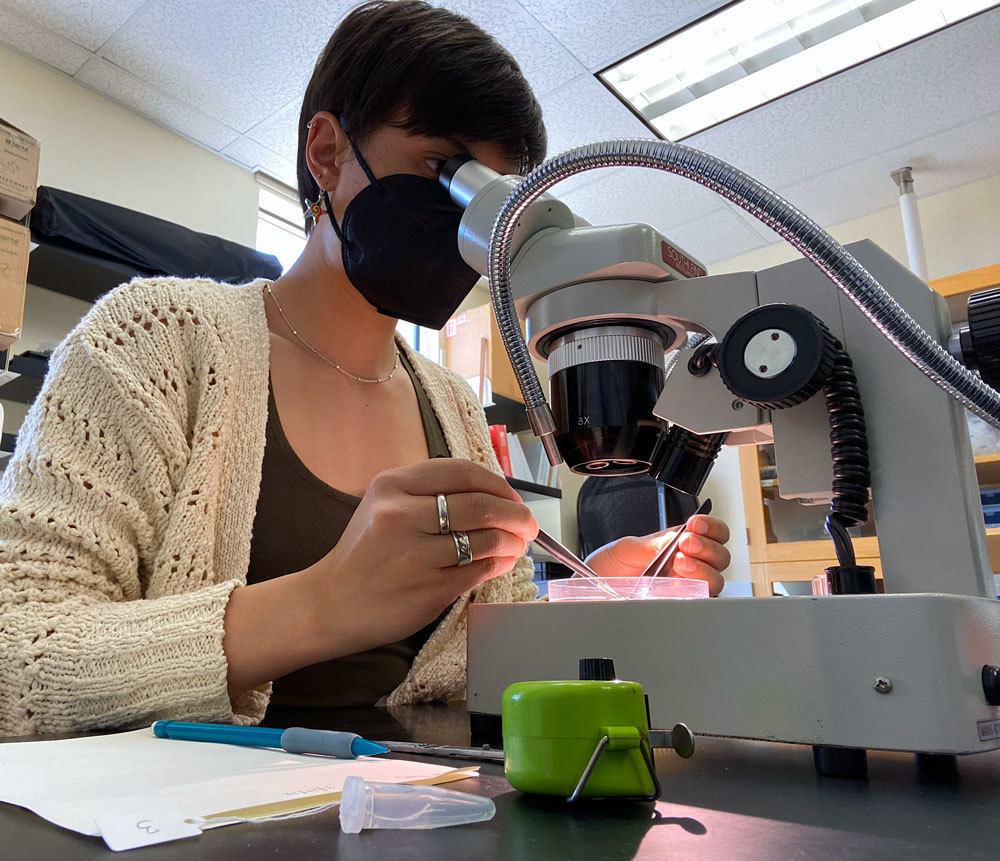 Q: What can Surfrider do (or continue doing) to foster an inclusive and welcoming experience? Do you have any examples from your experience where this is successfully happening?
I think right now Surfrider is doing a fantastic job of conducting outreach within the student / youth community. The youth are extremely passionate about the issues that Surfrider focuses on and ultimately really want their voices and ideas to be heard. As younger individuals, we are easily intimidated by certain campaigns, such as policy change and coastal preservation, but nonetheless still want to be a part of them and have these campaigns and initiatives more digestible and manageable for us.
To foster an inclusive and welcoming experience for students and younger generations, Surfrider can expand their programs and campaigns to include components that are designed for student participation. A great example of this is the Club Ocean Friendly Restaurant Contest that is currently happening within the student network. It provides a fun, productive and impactful way to allow student clubs to get involved with the OFR program. However, although this opportunity is fantastic for student club participation, I think it can be further expanded to the younger generations who maybe aren't members of a club or chapter.
I think this expansion can come in the form of providing accessible and youth-centered resources, campaigns, programs, infographics, etc. that will help guide younger generations in understanding how they can best support Surfrider's mission. Perhaps a youth-centered guide on fundraising, or educational opportunities for understanding the purpose and drive behind Surfrider campaigns. With this, different youth-levels could be considered as well, making sure that all individuals within the younger generations have opportunities to participate.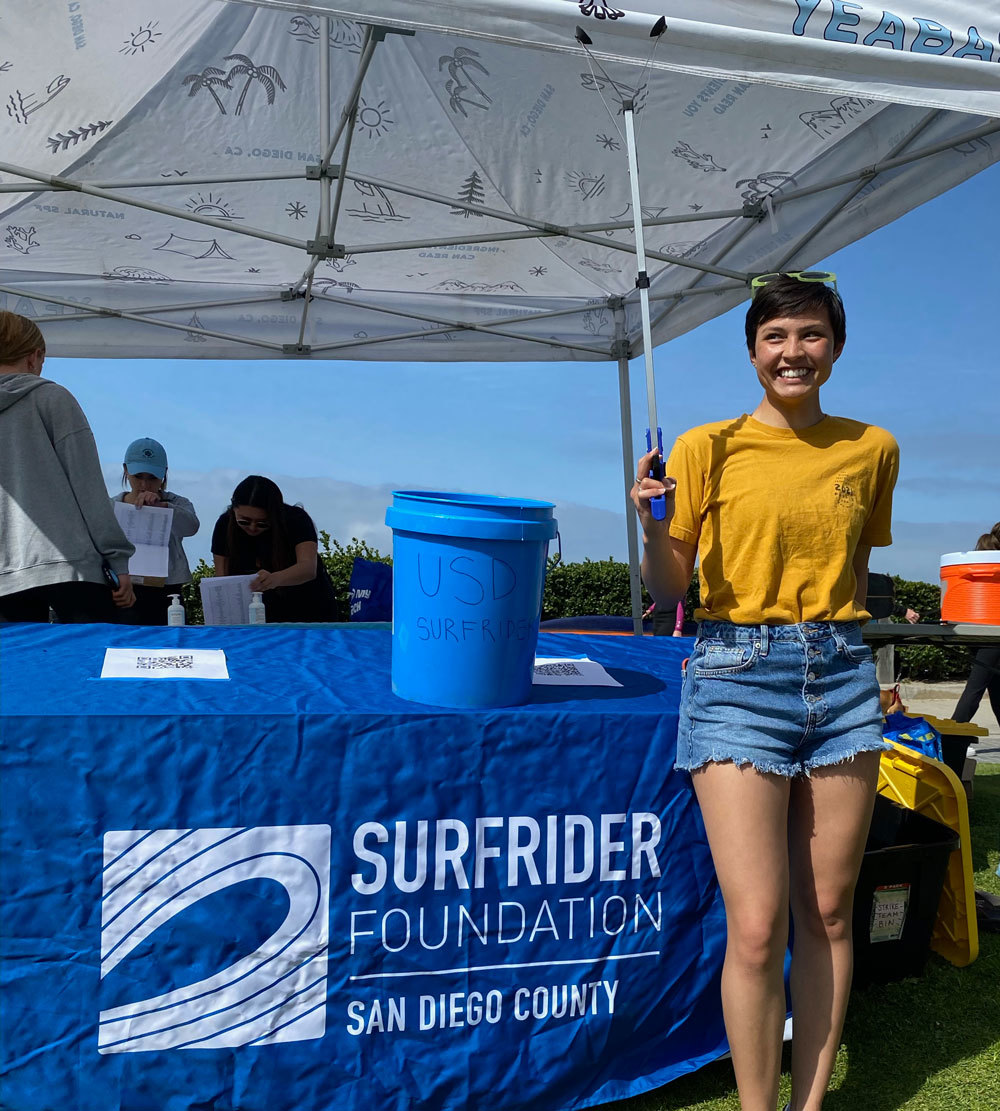 Q: What is the most important thing you tell others about Surfrider?
Surfing is NOT required to be a Surfrider activist! If you're passionate about the ocean, our coastline, clean water, beach accessibility, etc. Surfrider is the perfect place to find community and support around taking action to save our ocean and waterways.
Q: Why is being a part of the Surfrider ocean conservation community important to you?
We all have a role to play in cultivating the health of our home - Earth! The work that Surfrider does is so important to this mission. I love that Surfrider emphasizes the importance of empowering club members and educating the community in addition to performing powerful activist work. Most of all, Surfrider provides a space for everyone and anyone to play a role in maintaining the health of our oceans, beaches and waterways.