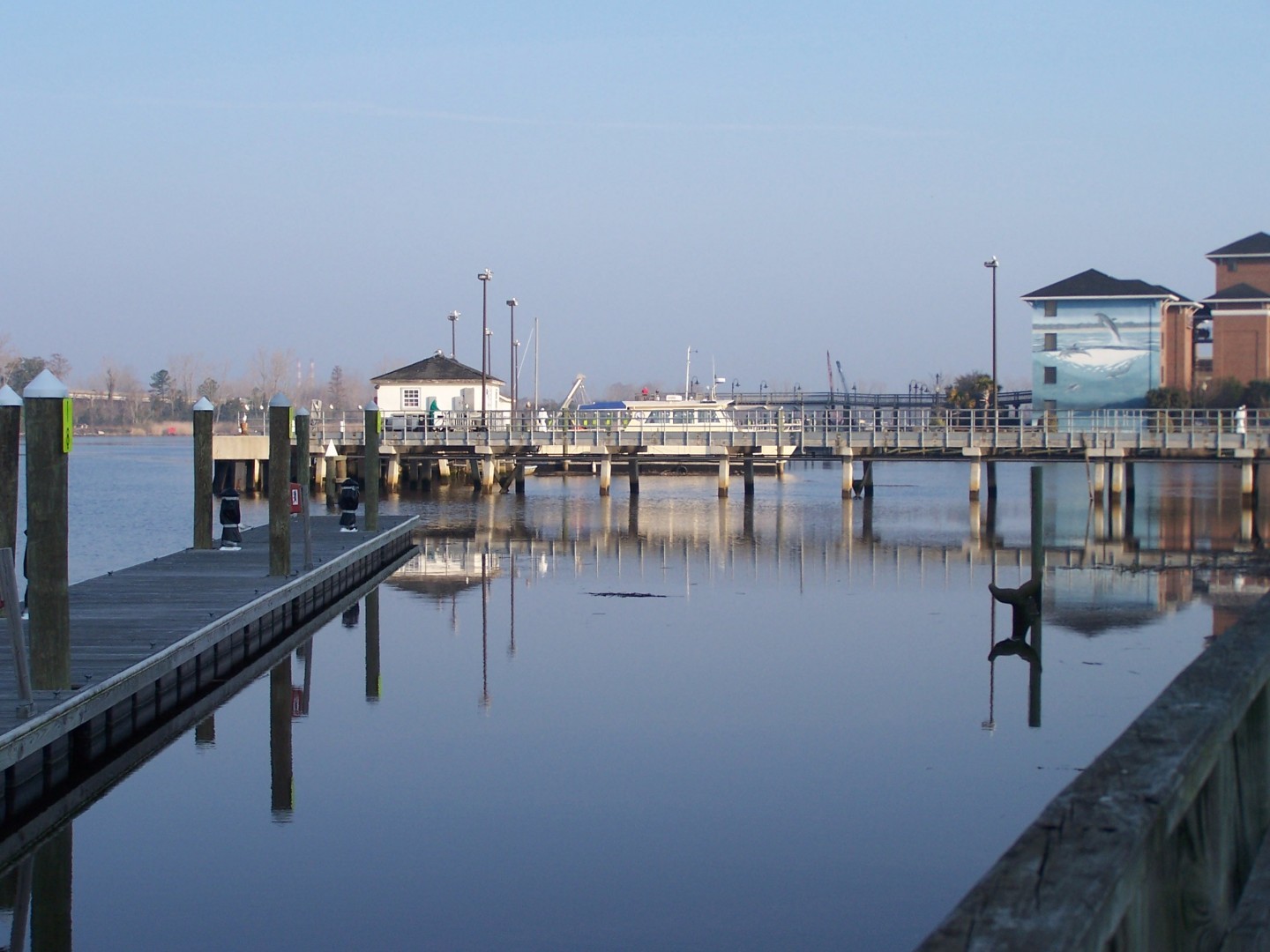 Communities along the Cape Fear River are alarmed after learning earlier this month that the Chemour Chemical Company, a spin-off of DuPont, has been discharging wastewater with unknown amounts of the chemical GenX into the River since 2009, and other toxic compounds as far back as the 1980s! The health of people throughout the region is intrinsically linked to the Cape Fear River as it is used extensively for boating, swimming and fishing, and the River supplies drinking water for hundreds of thousands of NC residents.
As a grassroots environmental organization aimed at protecting and enjoying our ocean, waves and beaches, Surfrider knows well that contamination upstream always ends up at the beach. Our national network of chapters, stands in solidarity with the Cape Fear Chapter in urging government at all levels to take the threat of this chemical with unknown health and ecological impacts seriously and to do everything within their power to stop the pollution, track its movement and keep local communities fully informed until the real impact of this chemical exposure has been determined and plans for clean up or remediation have been developed.
Fortunately, since news of this contamination broke less than two weeks ago, the Chemour Chemical Company has agreed to immediately remove all GenX from its wastewater before it is discharged into the River. The N.C. Department of Environmental Quality has also begun testing the water in 13 spots along the Cape Fear River this week – at the expense of the company- but it will take a few weeks for results to be available.
Leaders and volunteers of the Surfrider Foundation Cape Fear Chapter joined the standing-room only crowd assembled for a community forum held Wednesday evening at the Coastline Convention Center in Wilmington. At this forum, researchers from UNCW gave an overview of the history and extent of chemical pollution in the Cape Fear River, but what was really striking is how little we know about GenX and its health impacts.
GenX was developed as a less persistent, alternative to the carcinogenic compounds that are used in the Teflon manufacturing process. Clean Water Act standards for GenX in drinking water have yet to be set by the Environmental Protection Agency, and Surfrider joins the State DEQ in urging the EPA to provide regulatory guidance on this chemical as soon as possible!
What is happening in North Carolina makes it clear that U.S. communities and families need our government to be doing more to protect our health from chemical and other types of pollution, not less. Surfrider Foundation has joined environmental organizations across the U.S. to push back against the current federal administration's plans to gut the EPA's budget and repeal needed environmental protections. You can join us in our efforts to #SavetheEPA and asking Congress to stand up for clean water. Click here to send an email to your Congressional Representatives in DC.