It's time for another school year! A new school year means new classes, new experiences, and new friends, but it probably also means more plastic. Between the school supplies, the school lunches, and various events, plastic items destined for landfill or the ocean as litter are always at our fingertips. At Surfrider, we advocate for the reduction of single-use plastic through our policy and program work. To help you navigate the world of plastic alternatives this school year, we've provided some ways you can go back to school – plastic-free.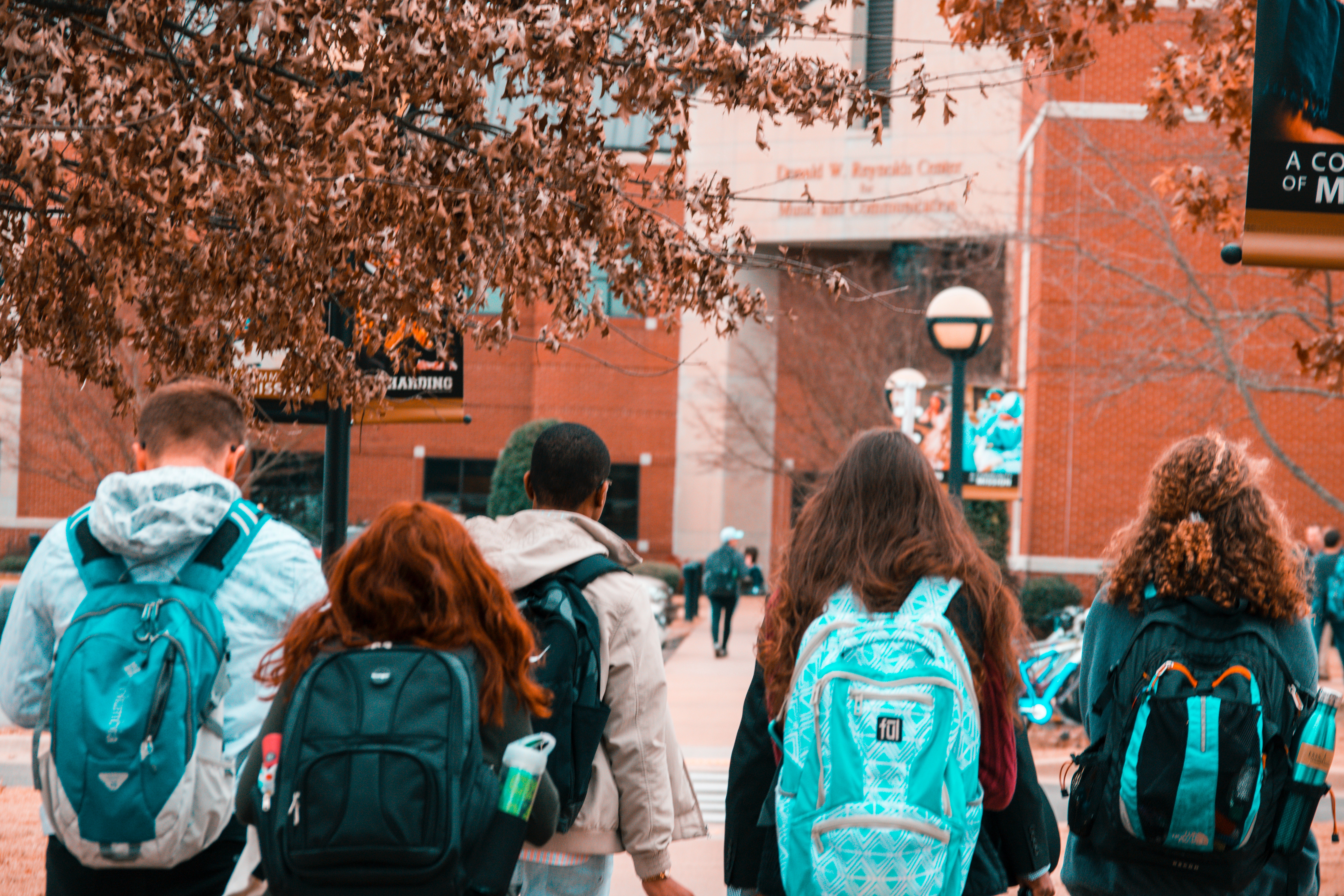 School Supplies
Prioritize secondhand - When preparing your supplies for the school year, think about what items must be brand new and what items can be reused or bought secondhand. Check your local thrift store or places like REI that sell used items. You could even reuse your backpack from last year as long as it is in good condition or swap with a friend. It's always better to reuse items rather than buy new ones if possible.
Switch to refillable pens and pencils - Refill systems help to reduce plastic pollution at the source. Switching to refillable pens and pencils is a great way to cut down on your plastic waste this school year. Plus, refillable pens and pencils just look cool!
Opt for recycled materials - For school supplies such as paper and notebooks, look for those that are made from recycled content. Recycled paper products use less energy, water, and produce lower carbon emissions than those made from non-recycled paper. At the same time, it increases the market for recycled materials to ensure that materials that can actually be recycled, such as paper, continue to be profitable.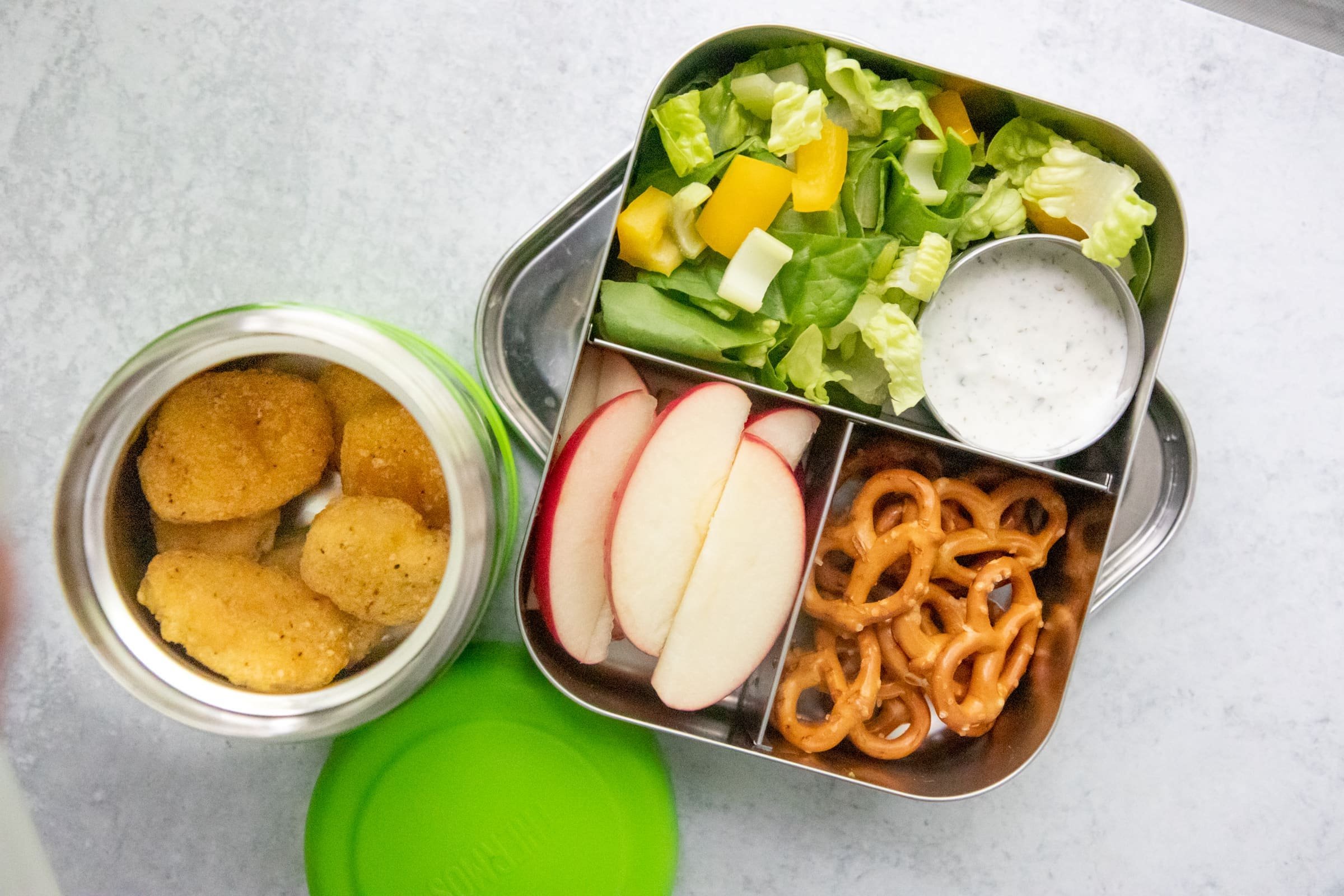 PC: Cassie Johnston/Wholefully.com
School Lunches
Pack your lunch with reusable baggies, beeswax wrap, or durable reusable food containers such as glass or stainless steel - Plastic bags are one of the most commonly found items at our beach cleanups. Additionally, plastic bags can entangle marine life or be mistaken for food. Using reusable baggies or beeswax wrap to hold your snacks can help reduce your plastic footprint and save you money in the long run as you will no longer have to continually purchase single-use bags. Plastic containers can also leach harmful chemicals into our food, especially when the food is hot or the container is microwaved. It's best to choose durable reusable food containers to protect your health and decrease plastic pollution.
Back to School Events
Bring your own cup - 120 billion disposable cups are used by Americans every year. Instead of providing solo cups or plastic cups at your next event, urge people to bring their own cup or provide stainless steel cups or tumblers that can be reused, or aluminum cups that can be reused and recycled. Despite the upfront costs of reusables, they are always a more cost-friendly option in the long run. You can even use this as a fundraising opportunity, by offering branded reusable cups to purchase or you can run a "rent-a-cup" program. Later this month, Surfrider's Student Club Network will be launching a #NoSolo Activist Toolkit, so you can learn more about how to run a similar project on your campus. (Please note, The Surfrider Foundation does not, in any way, encourage underage alcohol consumption nor excessive alcohol consumption.)
Skip the balloons - What goes up must come down. Whether a balloon is intentionally or accidentally released, it will eventually return to the earth as litter in both marine or terrestrial environments. Balloons contain dangerous chemicals and have been known to entangle and choke marine life. Rather than use balloons for decoration, opt for paper chains, paper garlands, or use real flowers for a pop of color. Learn more about Surfrider's work on balloon releases here.
Reuse decorations - Your school or student club might throw birthday parties for students and faculty, you might have recurring holiday celebrations, or you may throw quarterly pep rallies. Instead of buying new decorations for every event, think about buying themed decorations once and reuse them every year. These decorations can be stored in a closet or you can even create a "decoration rental system" for students to use at their club meetings or events.