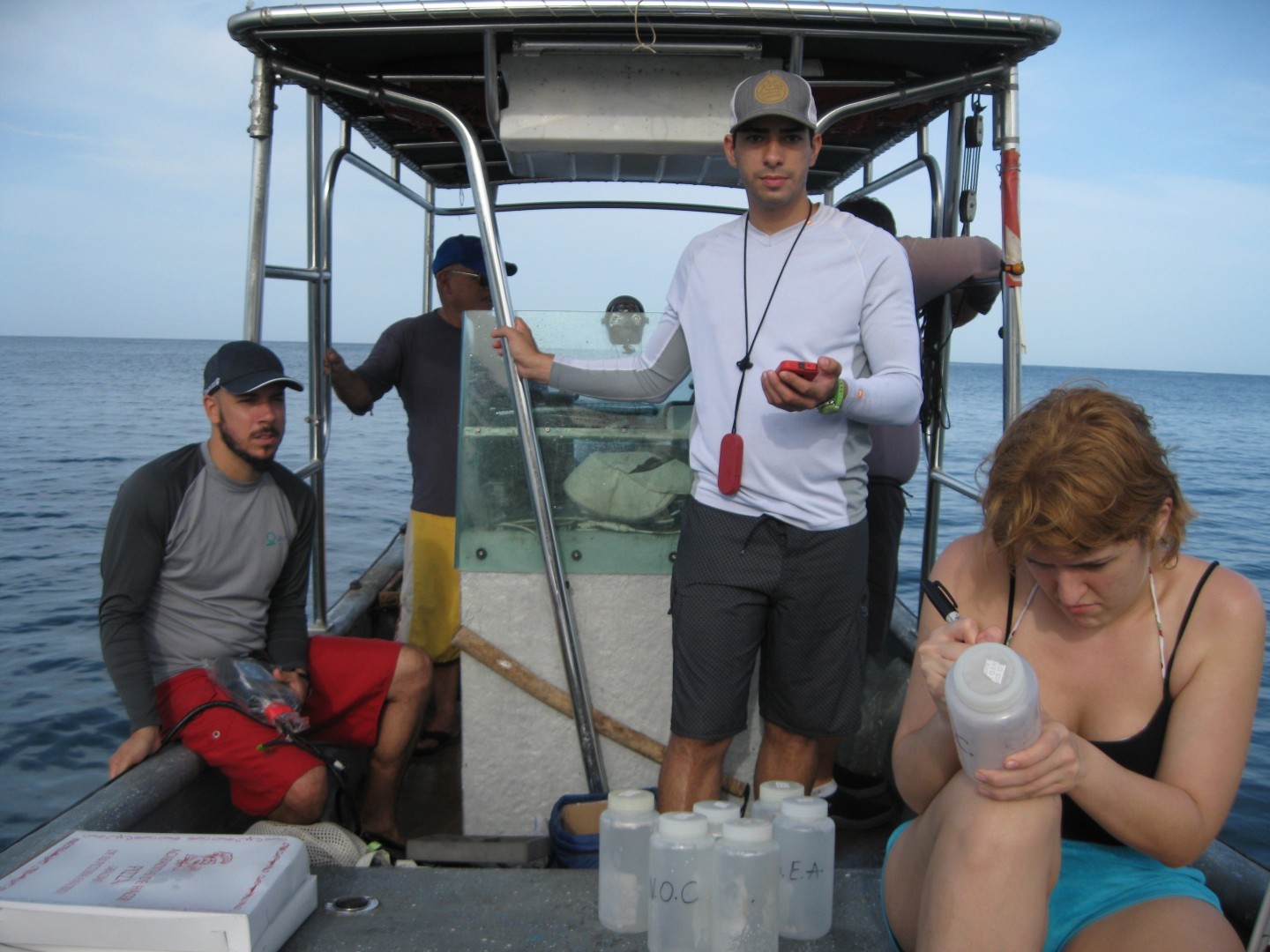 03.21.17
Rincon BWTF: A Massive Effort to Protect Public Health and Understand Pollution at the Beach
By Surfrider Foundation
In the past decade, hundreds of Surfrider volunteers, local students and community members have joined the Surfrider Rincón Chapter's Blue Water Task Force in their efforts to monitor water quality at beaches in the northwest corner of Puerto Rico and in the rivers and seasonal streams that carry stormwater and pollutants down to these beaches. They put forth a massive volunteer effort, running over 1000 water tests during each of the last two years (1,371 tests in 2016 alone) and providing vital information on the safety and health of local waters in areas where there is not much water quality data available otherwise.
The chapter runs their regularly scheduled monitoring program out of their main water testing lab set up in their office in Rincón, sampling 12-14 sites on a weekly basis. They also support and mentor a satellite water testing lab located at the Ramey School in Aguadilla, where middle school students are receiving hands-on training in water quality testing methodology. Volunteers from another NGO, Rescate Playas Isabela, collect water samples at four beaches and deliver them to the school for processing.
Sampling efforts were so great during 2016, because the Rincón Chapter continued their research collaboration established the previous year with the Department of Applied Ocean Science & Engineering at the University of Puerto Rico Mayagüez (UPRM) and the Caribbean Coastal Ocean Observing System (CariCOOS). This expanded effort includes biweekly sampling of six sites in the core study area between the town public beach at Balneario and the Reserva Marina Tres Palmas. The purpose of the collaboration is to provide more public health information for popular recreational waters and essential bacteria data needed to assess the impact of long-shore currents, tides, rainfall, sediment transport and wave action on the fate of pollution along the coast of Rincón and Northwest Puerto Rico which is affecting coral health and nearshore reef ecosystems. The chapter is also mentoring and providing logistical support to a long-term monitoring project at Playa Santa conducted by UPRM graduate student, Geraldine Gomez Matias.
The Rincón Chapter aggressively promotes their data to inform beachgoers, community members, and local and federal officials of the local water pollution problems identified by their monitoring program. Rincón's BWTF water quality data is also impressively hosted on the CARICOOS website, and their BWTF coordinator frequently gives presentations describing local water quality conditions for both scientific and community-based audiences.
During 2016, the Rincón Chapter also partnered with another national non-profit, Ridge to Reefs, to perform watershed assessments and investigate the sources of pollution in some of the freshwater outflows that discharge onto area beaches. Together, they successfully caught the attention of the regional EPA office and the Puerto Rico Aqueduct and Sewer Authority to come inspect some suspected sewage infrastructure failures.
Three blocked sewer manholes along an intermittent stream that discharges near Rincón's municipal beach and some necessary repairs to a sewage pumping sub-station were discovered. The planned repairs will hopefully eliminate the recurring sewage smell in the local area and the bacteria counts in the stream will also go down. Read more about this successful partnership to solve local sources of pollution here.
Through these partnerships and outreach efforts with other NGOs and research institutions, the Rincón Chapter's Blue Water Task Force has built a solid reputation as a credible citizen science program and dependable source of water quality information, and they often provide advice and guidance to relevant governmental agencies and academic institutions. All of this helps the program to inform people on where it is safe to get into the water and to build the junction of community awareness, technical ability and political will needed to find and fix local sources of pollution.