Recently, I had the privilege to join Break Free From Plastic (BFFP) members from across the United States and Europe in Port Arthur, Texas, for the first BFFP U.S. National Summit Against Petrochemicals. The summit served as an opportunity for leading communities and organizations to realize a common goal — to stop the petrochemical buildout and accelerate the decline of the petrochemical industry towards a just transition for a healthy, sustainable economy that serves to benefit people and the planet.
The fossil fuel industry is using single-use plastics to justify operating business as usual and even expanding, despite these products being unnecessary and exacerbating climate change impacts. The industry is focusing more on single-use plastics as our world shifts away from using gas and oil as fuel and hopes that by continuing to supply cheap petrochemical-derived products like plastic, society will continue to rely on them, despite more sustainable alternatives.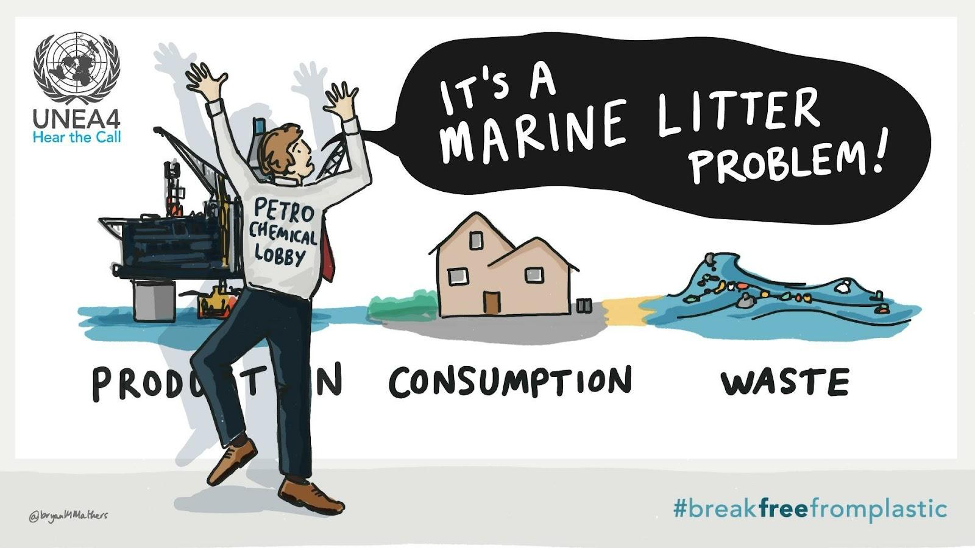 Frontline and fenceline communities suffer the first and worst impacts of the petrochemical industry's toxic pollution. These are predominantly low-income communities that extractive industries have exploited for generations. Environmental justice is at the heart of the fight to protect people and the planet from the petrochemical industry's harm.
The key regions where the petrochemical industry has the majority of its current facilities in the U.S. are the same regions where industry is proposing a buildout of hundreds of new facilities, which would lock our economy into decades of petrochemical and plastic production. These current and proposed facilities are primarily located along the Gulf Coast (especially in Texas and Louisiana) and in the Ohio River Valley (namely in Ohio, Pennsylvania, and West Virginia). Explore this interactive map by Oil & Gas Watch to view the buildout of petrochemical facilities since 2012.
One exciting way to address this is Congress passing the federal Protecting Communities from Plastics Act which was introduced this month. This bill is designed to stop plastic pollution, reduce climate change and halt the harm plastic production is causing communities adjacent to petrochemical, plastic production and waste incineration facilities. This Act will also create nationwide targets for plastic source reduction and put a pause on the permitting of new and expanded plastic facilities while the Environmental Protection Agency updates regulations for plastic facilities. Learn more about this critical piece of legislation here.
I was grateful for the opportunity to listen, learn, meet community leaders and be a part of this powerful movement. I am currently processing everything that came out of the summit and working with the Plastic Pollution Initiative team to identify tangible and meaningful ways that Surfrider can continue to provide resources and support the work to stop petrochemical facilities. This work, led day in and day out by communities most impacted, needs everyone to be successful. There are wins at the local level stopping proposed facilities, but the work continues. Learn more about the petrochemical industry and how we can work together to fight against it: