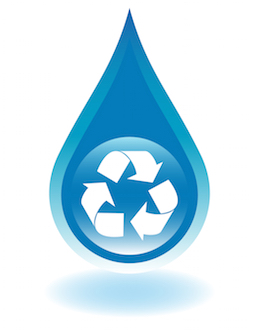 07.29.15
Water Conservation: Reducing Your Water Footprint Contributes to Clean Water at Our Coasts
By Mary Herbranson
Why is Surfrider promoting water conservation?
It's simple. What happens onshore affects water quality downstream at our beaches and the health of our ocean. Through our Clean Water Initiative, Surfrider takes an integrated, watershed-based approach to protect local water supplies and prevent pollution from reaching our ocean, waves and beaches. We all can make an impact - even through what we eat- to make a difference to conserve the precious commodity of water.
Inside our homes, we can reduce the amount of water we send down our drains each day and ultimately reduce the risk of septic systems and sewage treatment plants failing. High flows of water can overwhelm septic systems and sewers and impair a sewage treatment plants' ability to treat wastewater. This can cause partially treated effluent to be discharged into our ocean or local waterways.
Outside, landscape irrigation accounts for nearly 60% of the average household's daily water used. Instead of a water-thirsty and runoff-generating turf lawn, an Ocean Friendly Garden can sponge up rainwater and supports native plants that thrive under local rain conditions. As a bonus, Ocean Friendly Gardens reduce flooding, recharge local groundwater supplies and stream flows, filter pollution and absorb carbon from the atmosphere.
Remember the 'Think Globally, Act Locally' adage? It can be applied to reduce our global water footprint. Food production is a very water intensive process. It takes 100 to 200 times more water to produce a pound of beef than it does to grow a pound of plant-based foods. By making careful choices in what we eat, we can help alleviate water supply and quality problems around the world.
With a goal of saving 100 million gallons of water during August's Water Quality Month, our friends at Native Foods Café are encouraging all of us to eat one vegan or vegetarian meal per week. The i naugural Veg Pledge is a simple and accessible step towards awareness and positive impact on water quality and conservation.
Visit one of the 26 Native Foods Café locations that span from coast to coast during the month of August and enjoy awesome perks, such as:
*Tuesday, August 11 – "Tote-ally Tuesday" the first 150 people to dine at each Native Foods Café lo cation receive a free tote bag
*Tuesday, August 25 – "Native Pals Day" at Native Foods Café – guests who buy an entré e, side, and drink will receive a free dessert, with proceeds from the meal donated to the Surfrider Foundation