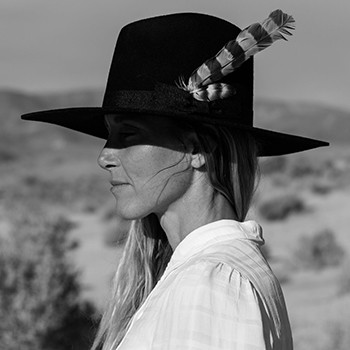 Ashley Davis
Where were you born and where do you currently live?
I was born in the deep South in a small town named Nacogdoches, Texas. I've lived in Encinitas now for a good part of my life.
Why do you support the Surfrider Foundation and our mission to protect the world's ocean, waves and beaches?
I am happiest in the ocean. In the water I feel connected to a higher power and am energetically comforted and revitalized. I feel like after a good long day of surfing that I have lived well and that my soul's purpose has been fulfilled. It is those moments when all seems so right in the world. It is hard to imagine a life without the sea and I don't want my son to grow up without that experience.
What coastal issue are you most passionate about?
I'm concerned with the nasty, no good chemicals we are using on our land and how those chemicals end up in our oceans and waterways. I am also not a fan of plastics and think we have to collectively curb that habit fast.
What is your profession?
I started out making one of the first independently funded women's surfing documentaries then I moved on to work alongside Andy Davis for 12 years in design and art. As of late I have begun to be less shy and launch my own art into the world. You may see hints of how Andy has influenced me in art and maybe there are hints in his art about how I have influenced him over the past decade. I've just been doing it a very long time now and Andy has coaxed me out of hiding and into the light. A lot of my conceptual art ideas are inspired by activism.

What are some of your main interests or hobbies?
My main interest is surfing. I learned from an ex-con in Texas turned youth minister named Sandy Howard because I know you are asking yourself how a Southerner became a die-hard surfer. I traveled at 18 by myself, dressed like a boy around Costa Rica throwing myself into whatever line up I could find. I fell in love with surfing at 14 and it has ruled most of my life.
What does the ocean mean to you and why should it be protected?
Ocean is female. I am female and a mother. I know the role I play as that female giver of protection, life and love to my family & I relate to how the ocean gives to us in same unconditional way. It should be protected because it is the root of the earth's life force. Without the mother, the whole family suffers greatly.
Website: waywayoutthere.com // andydavisdesigns.com
Instagram: @waywayoutthere