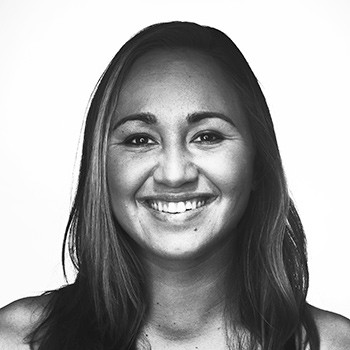 Carissa Moore
Where were you born and where do you currently live?
Honolulu, Hawaii
Why do you support the Surfrider Foundation and our mission to protect the world's ocean, waves and beaches?
I got involved with the Surfrider Foundation in 2018. I have always been inspired by what the organization stands for, how the network makes a difference and Surfrider's passion to protect the world's ocean, waves and beaches.
What coastal issue are you most passionate about?
I am driven by my love for the ocean. Surfing and the water have brought me a tremendous amount of joy from a very young age. I go to the beach almost every day and over the years, I have seen the effects of plastic pollution and sea level rise at my local breaks. Reefs are dying and ecosystems are suffering because of what we are unconsciously doing. It makes my heart heavy to think that if we continue at this rate, the breaks I surf now may no longer exist. I want my children and the generations after to be able to walk the same beaches, surf the same reefs and enjoy the same wildlife and ocean ecosystems that have made a difference in my life.
The highlight of my experiences has been witnessing the next generation embrace their role in protecting the ocean and coasts. Through beach cleanups and the reduction of single-use plastics, I'm seeing more and more kids becoming conscious of the world around them and doing their part.
What is your profession?
Professional surfer, 3x WSL Champion
What does the ocean mean to you and why should it be protected?
Water is life. Every little bit makes a difference. If we all do something, even if it's small, it contributes to the bigger picture. I believe we all need to become aware, take responsibility and play our part in taking care of and protecting our ocean for future generations.