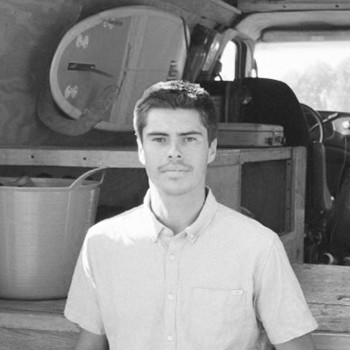 Cyrus Sutton
Where were you born and where do you currently live?
Orange Country, CA. Currently between Washington, California, and Mexico.
Why do you support the Surfrider Foundation and our mission to protect the world's ocean, waves and beaches?
My dad was a Surfrider Foundation supporter when I first learned to surf. As a surfer I think it's natural to protect what you love and Surfrider is committed to that.
What coastal issue are you most passionate about?
I'm passionate about watershed issues and how they affect the health of our oceans and ourselves.
What is your profession?
I'm a documentary filmmaker, new media consultant and professional surfer
What are some of your main interests or hobbies?
Traveling, surfing and photography
What does the ocean mean to you and why should it be protected?
The ocean is the source of all life on Earth.