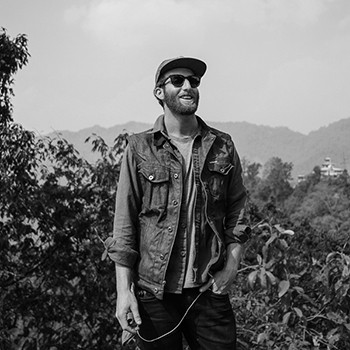 Dylan Gordon
Where were you born and where do you currently live?
I was born on the Central Coast of California in San Luis Obispo and currently live down in Ventura, California.
Why do you support the Surfrider Foundation and our mission to protect the world's ocean, waves and beaches?
The majority of my time is spent in and around our oceans. Throughout the small timespan I've lived I've seen such a substantial change in the treatment and quality of our beaches. It doesn't take much effort to make the most substantial of positive differences to these places, I believe practicing these efforts is going to make a huge impact on the health and longevity of these places.
What coastal issue are you most passionate about?
I think that simply controlling and limiting plastic waste contributed to the oceans is the most impactful issue on the sea's ecosystems.
What is your profession?
I am a professional surf / outdoor adventure photographer.
What are some of your main interests or hobbies?
Surfing, motorcycles, climbing, skating, travel and music probably fill up most of my time.
What does the ocean mean to you and why should it be protected?
The ocean is a constant source of inspiration and sanity for me. Everything in my life constantly derives from the sea, It is such a vital part of our Eco system that by jeopardizing her will jeopardize so much.