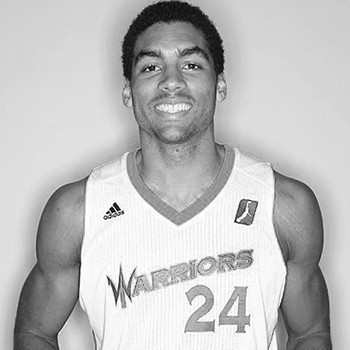 James Michael McAdoo
James Michael was born and raised in Norfolk, Virginia and currently live in Oakland, California. J-Mac, as he's sometimes called by friends and family, is a professional athlete, currently playing for the Golden State Warriors. The ocean and beach have always been such a huge part of J-Mac's life and given him so much enjoyment and sense of purpose. He feels it is only right to do whatever he can in order to protect and preserve quality, as well as the removal of debris from our oceans and beaches.
In his free time, James Michael enjoys surfing and spending time with his wife, Lauren. J-Mac and Lauren love taking their dogs to the beach as well as spending time at the beach with family and friends.
"The ocean is the place I go to get away and the place where time drifts away and everything is just right. I feel it is everyone's responsibility to protect the ocean because it is the key to life on earth."