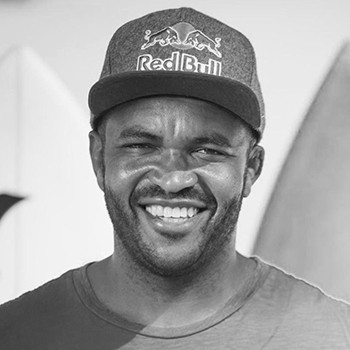 Selema Masekela
Selema Masekela is a beloved commentator, journalist, musician, and producer best known for his work presenting NBC's Red Bull Signature Series; ESPN's Summer and Winter X Games, which he hosted for 13 years; his cultural reporting in South Africa during the 2010 FIFA World Cup; and hosting E!'s Daily 10.
Selema is currently executive producing and appearing as host in VICELAND's highly-anticipated docu-series, VICE World of Sports, which premiered April 27th, 2016. The series takes viewers all over the world to explore each location's people, politics, and culture through the lens of the one thing that connects them all: sports. The series premiered at the Tribeca Film Festival on April 22nd, and according to Deadline.com "Always much harder to make than they look, sports documentaries and sports investigations score when they take the viewer beyond the stats and even the athletes and into the context that creates the competitor and the game – and that's what VWOS has nicely done." Additionally, Selema partnered with Redbull to produce Let It Play: Hard Lovin' Woman, a heavy-hitting documentary featuring the never-before-told story of Oscar-nominated actress Juliette Lewis, which will premiere at Tribeca in the Short Film program on April 15th and will launch globally on Red Bull TV on April 23rd.
A native of New York, Selema's flair for entertainment emerged at an early age as he toured the world with his father, South African jazz icon Hugh Masekela. Selema's own band, Alekesam, shares the name of his first film which chronicles his relationship with his father and their connection through music, which premiered at the Tribeca Film Festival in 2012. Alekesam's music has been featured on Entourage and House of Lies, with their newest single, All Is Forgiven, featured on the season four premiere of the Showtime hit.
His creative aesthetics also extend into fashion through his clothing company, Art of Craft, which donates a percentage of every sale to charity. Selema is often called upon to apply his encompassing and captivating style of hosting to live events, including YouTube's Brandcast in New York and Paris, YouTube Live on Stage from the Kennedy Center, and Google's Zeitgeist.
In addition to his hosting, producing, acting, writing, fashion, and voiceover work, Selema offers his name and time to the charity he co-founded, Stoked Mentoring, a nonprofit action sports organization for at-risk youth and also serves on the board of the Tony Hawk Foundation.