Orange County Oil Spill Disaster
Enough is enough. Help Surfrider to stop offshore drilling and hold big oil accountable! Take a stand with the Surfrider Foundation as we respond to the ecological damage from the oil spill crisis and fight for clean water and healthy beaches in Orange County, California.
The Impacts Are Devastating
At least 24,696 gallons of oil spewed from a pipeline approximately 4 ½ miles off the treasured coast of Southern California near an offshore drilling platform (Elly) on Saturday, October 2nd. This oil spill has devastated birds, fish, wildlife and people, like you and me, who care deeply about our coasts.
Clean up crews removed 549,658 lbs of tarballs, oiled sand and debris from the shoreline alone. The spill caused grave impacts to communities and businesses through disruption of coastal recreation and tourism, and a fishery closure of 642 square miles that was in effect for two months. The precious Talbert Marsh, a wetlands habitat for at least 90 bird species, is one of the affected areas. It will take months before we know the full extent of the ecological and recreational damage. For now, impacts to wildlife can be found here: https://owcn.vetmed.ucdavis.edu/pipeline-p00547-incident.
Another spill off our coasts

:
Governor Gavin Newsom immediately declared a state of emergency due to the spill. Visit the Southern California Spill Response website for information from Unified Command about the cleanup and what transpired.

According to CNN, authorities were notified of the oil sheen 12 hours before the operator of the line, Amplify Energy Corp., reported it to state and federal officials. Multiple investigations into the cause of the incident are underway.

In late December a federal grand jury announced criminal negligence charges against Amplify Energy. For more information see the LA Times article. Questions about the investigation can be sent to OCOILSPILLINV@gmail.com.
Report Tar Balls, Do Not Pick Them Up
By photographing and mapping tar balls and oil on the beaches, we can inform the official clean up teams where oil and tar is washing up and they can send out teams to clean the beach. Oil contains hazardous chemicals, and for safety reasons, we recommend not handling tar balls or any oil.
Click "Proceed without signing in"
Scan the QR code to reach the Tar Reporting Project
Enter your name and email. Your information will not be published with your observations.
Go to the beach and record sightings.
Optional: Turn on "track my steps" to help other volunteers identify which beaches have recently been observed.
For more info on the project and to see a map of data collected: http://go.surfrider.org/oilreport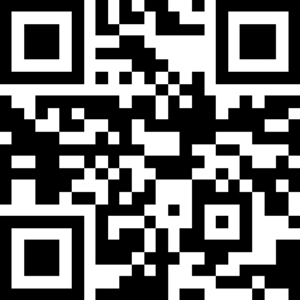 Scan this QR code to reach the Tar Reporting Project
For updates on how to help, text "OILSPILL" to 51555
Surfrider Vehemently Opposes Offshore Drilling

This spill is exactly why we've fought Big Oil for decades. It will take days, weeks, months and years to respond to this spill, and we need to prevent others now.
Take A Stand With Us To:
Hold the polluters accountable for this disaster. Surfrider is fighting to ensure that the company abides by the Oil Spill Prevention and Response Act, a law that requires companies to mitigate ecological harm after a spill and prevent future spills by investing money into spill prevention .

Shortly after the spill, Surfrider Foundation was appointed as NGO Liaison by the Unified Command to support the cleanup effort and facilitate communication with other NGOs and the public. We submitted daily updates from our tarball reporting app to the CA Dept of Fish & Wildlife to inform the Unified Command's shoreline cleanup and response. With the cleanup officially concluded, the app allows regular beach users to report tarballs that may appear over time, thus reactivating clean-up efforts.

Stop the deadly extraction of fossil fuels NOW. We are urging Congress to permanently prohibit new offshore drilling in the Pacific, Atlantic, and Eastern Gulf of Mexico. Please take action and contact your representatives in support!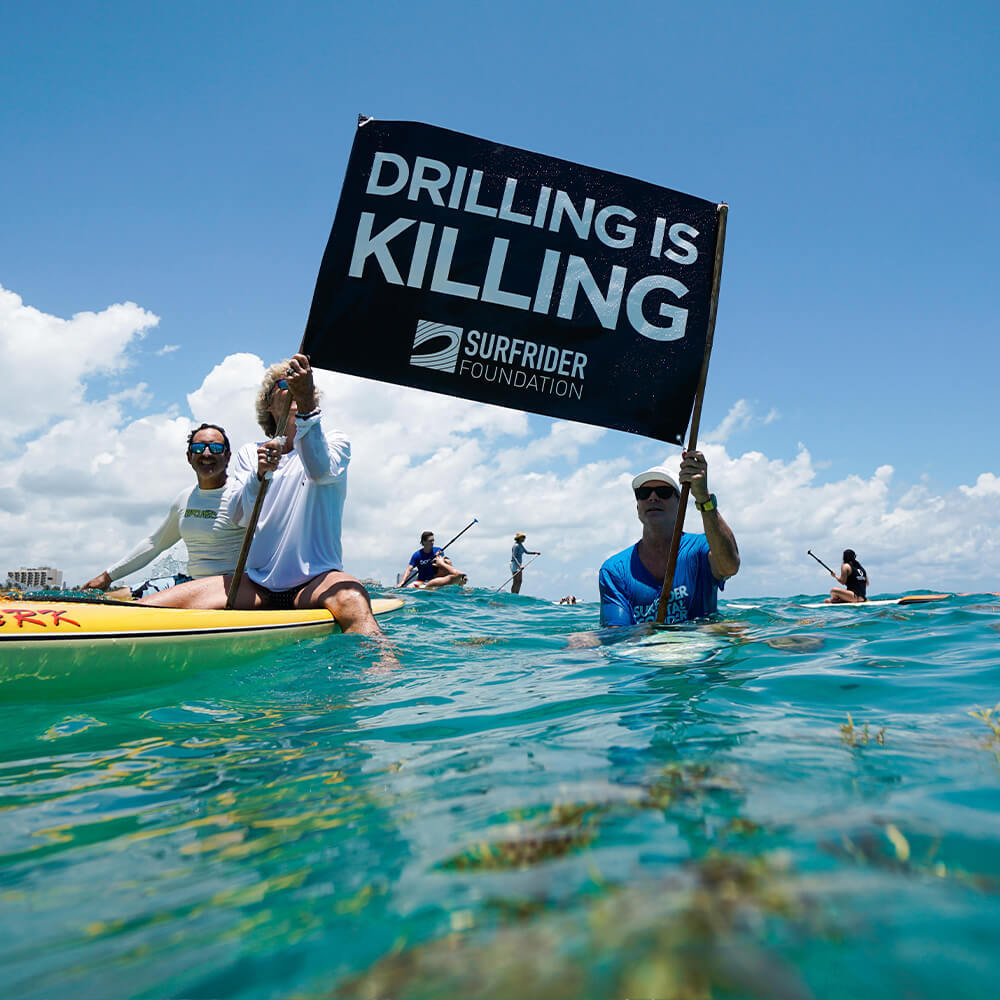 Together, we can transform this horrific spill into a turning point that puts a stop to oil drilling on our beloved coasts for good.
Volunteer
Sign up to be notified on ways that the public can safely help support clean up efforts.
Stay Updated
Read the latest updates and ways to help.
Contact Your Elected Officials
Take action to protect our coasts from new offshore drilling.
Disclaimer: The public is discouraged from actively participating in the clean up or trying to save oiled wildlife because the oil is highly toxic and well-intentioned folks can cause more harm than good. It is imperative that only those with the proper training are involved with the cleanup!
Why Surfrider?

We're the largest network of coastal defenders in the world.
The Surfrider Foundation is a nonprofit organization dedicated to the protection and enjoyment of the world's ocean, waves and beaches, for all people, through a powerful activist network.
Founded in 1984, Surfrider is a national network of chapter volunteers serving as the first response to local threats in coastal communities across the US.
Thanks to the support of generous donors, our volunteers are the boots on the ground who collaborate on both the local and national level with regional staff and issue experts to carry out our mission.
We Have A History Of Fighting Big Oil
37 Years of Coastal Protection
1993
California Coastal Commission backs Surfrider
After years of grassroots activism, The California Coastal Commission made a landmark decision in Surfrider's favor regarding the restoration of surfing spots lost due to the building of a coastal structure by Chevron Oil Company in El Segundo, CA.
1997
Washington coastline protected from crude oil
The Washington State Surfrider Chapter stopped a petroleum test burn along 10 miles of Washington coastline involving 2,500 gallons of crude oil.
2005
Virginia Beach coastline protected from gas and oil
Surfrider's Virginia Beach Chapter helped ensure state legislators voted down a bill that would have opened their coastline to gas and oil exploration.
2008
Not the Answer program established
Surfrider established Not the Answer, a program focusing on protecting the nation's coasts from the risky practice of offshore drilling through grassroots advocacy at the federal and state levels.
2020
New gas and oil leasing halted at the federal level
Surfider's successful campaign to stop the federal government's offshore drilling proposal results in President Joe Biden signing an executive order to halt new gas and oil leasing.
Help Surfrider Hold Big Oil Accountable