Plastic Campaign and Policy Resources
The Surfrider Foundation has successfully helped pass legislation to reduce plastic pollution at the local, state, and national levels for over a decade. We've been tirelessly pushing for legislation that will minimize plastic's harmful impacts on our environment and communities. This complements our other plastics programs including Rise Above Plastics, Ocean Friendly Restaurants, and Beach Cleanups. Beach cleanup results can help inform campaigns and Ocean Friendly Restaurants can help support new legislation.
Campaigns are how we get things done on the ground. We track progress and victories with our chapters and clubs. Plastic pollution campaigns are designed to promote or prevent specific policy decisions in an effort to reduce plastic pollution. Learn more about all our active campaigns here.
Campaign and Policy Resources
We've created policy resources over the years to support the efforts of activists, lawmakers, and chapters working to pass plastic pollution legislation.
Plastic Bags
The Surfrider Foundation has helped pass many of the over 500 local plastic bag ordinances adopted to date, but our work isn't done yet.  With approximately 100 billion single-use bags used per year in the U.S., we're advocating for laws that ban and place a fee on single-use plastic carryout bags and also address alternative carryout bags.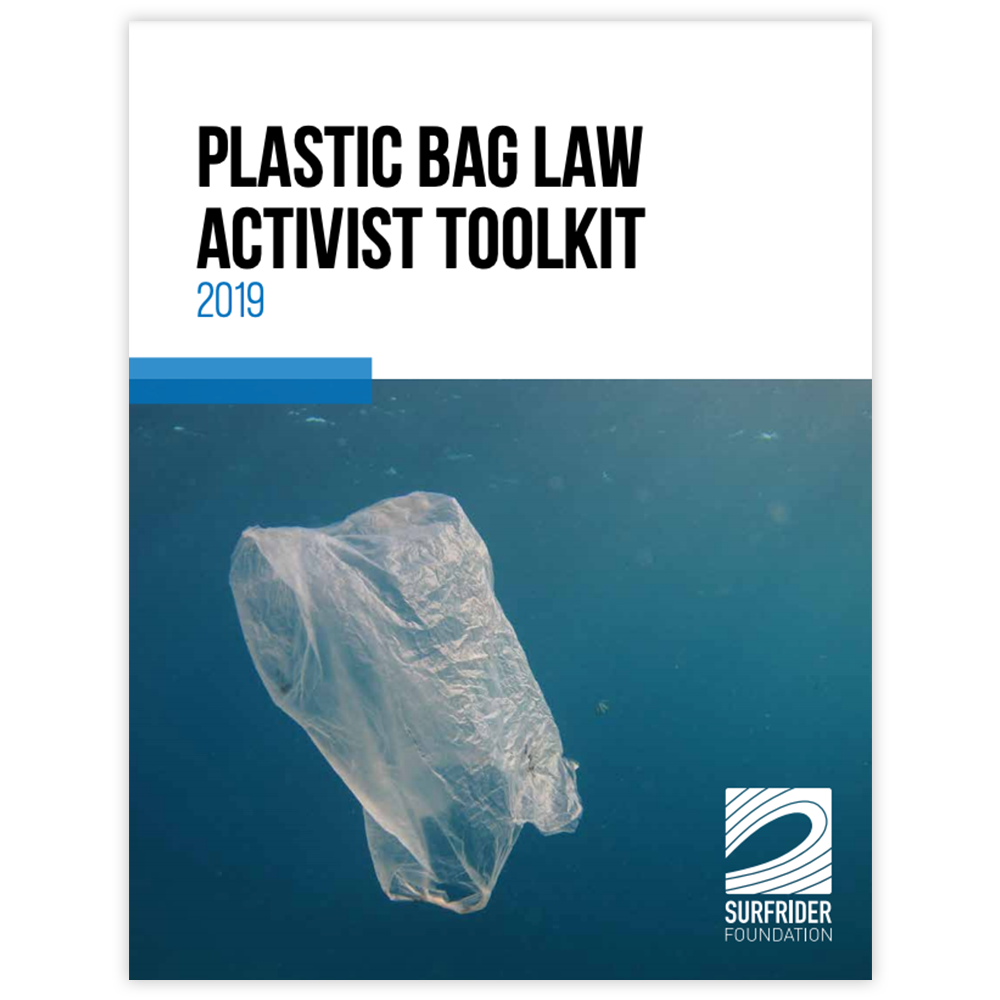 Plastic Bag Law Activist Toolkit (2019)
Our Plastic Bag Law Activist Toolkit provides a comprehensive look at the harms of plastic carryout bags, recommended ordinance structures, important clauses to include, effectiveness data, how to spearhead a community movement, and the threat of preemption.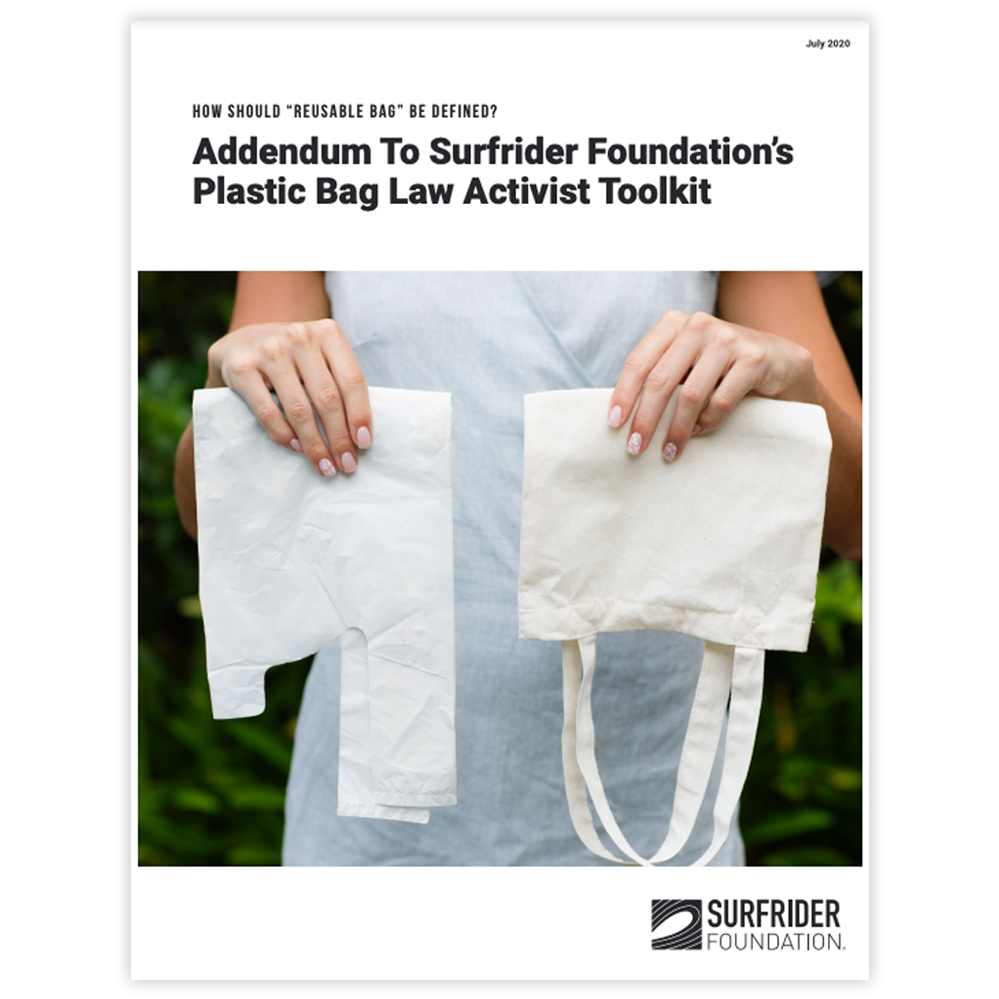 Addendum to Surfrider Foundations Plastic Bag Law Activist Toolkit (2020)
Our Addendum expands upon the "How Should 'Reusable Bag' be Defined?" section of the Plastic Bag Law Activist Toolkit. This definition is especially important if there is no fee mandated for reusable bags because it sets a minimum standard for bags that can be given away for free at checkout.
Foodware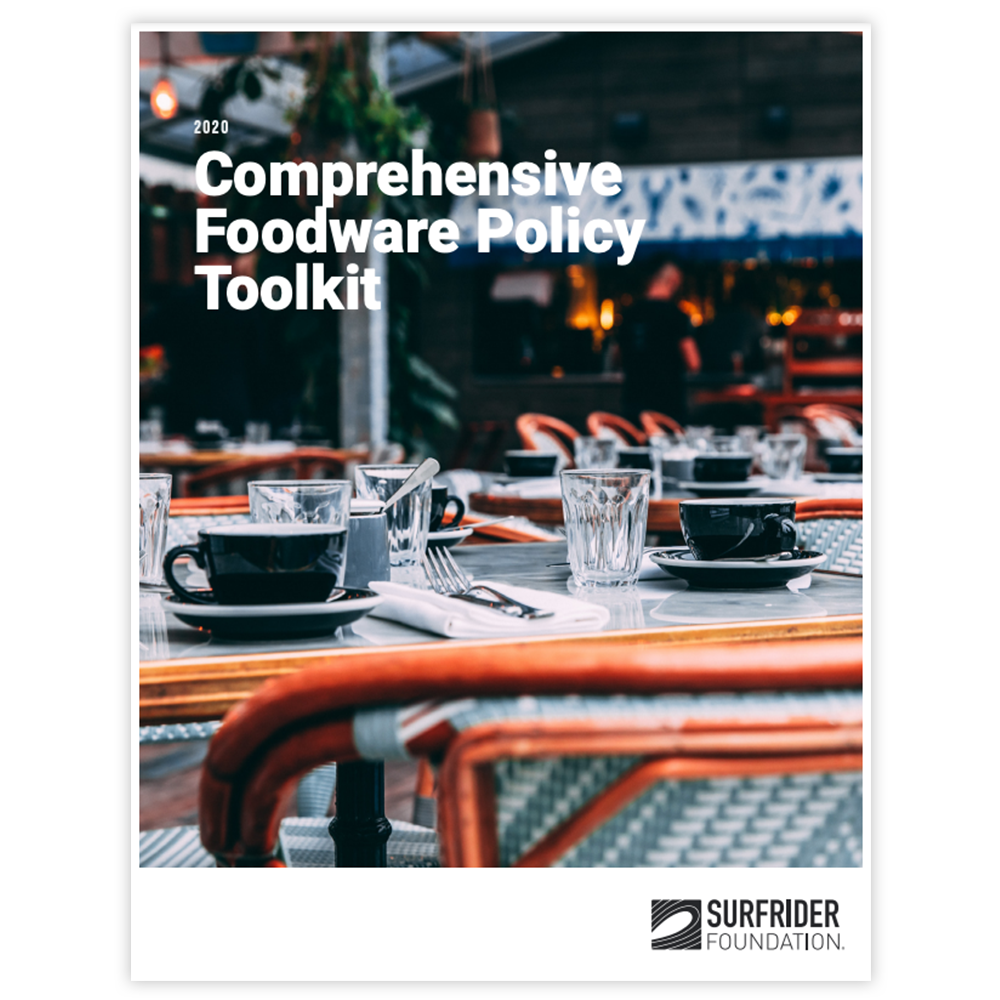 Comprehensive Foodware Policy Toolkit (2020)
After over a decade of successfully advocating for and passing plastic policies such as bag, straw, and EPS bans, the Surfrider Foundation is turning towards the next generation of foodware bills that address plastic pollution in a more holistic and innovative manner. Foodware makes up a large proportion of solid waste and litter. This guide addresses how comprehensive foodware laws are the next step in making a larger impact. Learn more about foodware accessories upon request policies here.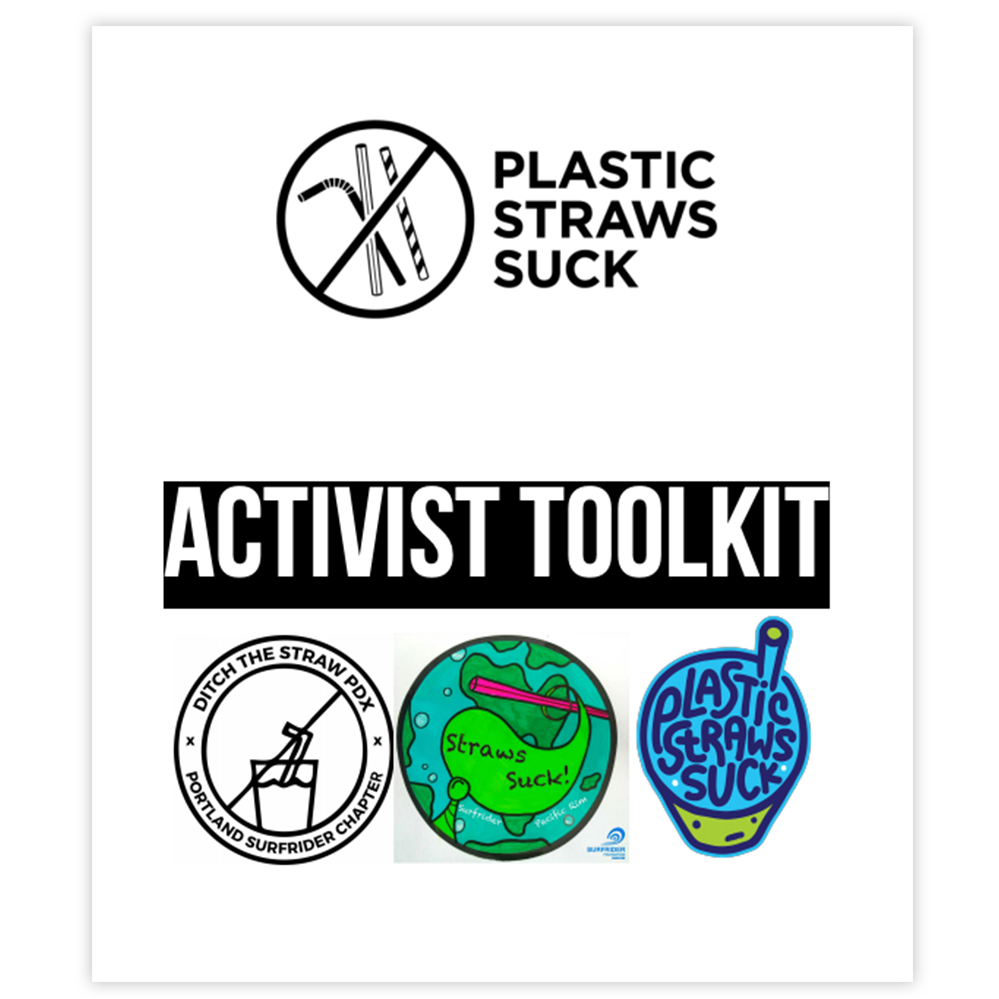 Plastic Straws Activist Toolkit (2018)
This toolkit was created to provide resources, strategies, and examples for Surfrider chapters and clubs to start or move forward with a straw program in their community. In this guide, you will find a process to achieve straw reduction goals that is based on the work that many chapters have started to carry out across the country.
Extended Producer Responsibility (EPR)
EPR Factsheet (2021)
After bags, foam, straws, and other foodware have been addressed, there is still a lot of plastic packaging in circulation, including much of the packaging on store shelves. This includes yogurt cups, chip bags, bread bags, films that cover perishable goods, like hummus, and so much more.
One solution for addressing this packaging is Extended Producer Responsibility, also known as EPR or producer responsibility. EPR for packaging laws ensures that producers — meaning manufacturers and brands — bear the responsibility for the cost of recycling and disposing of their plastic products, as well as for cleanup. Learn more Learn about this topic here.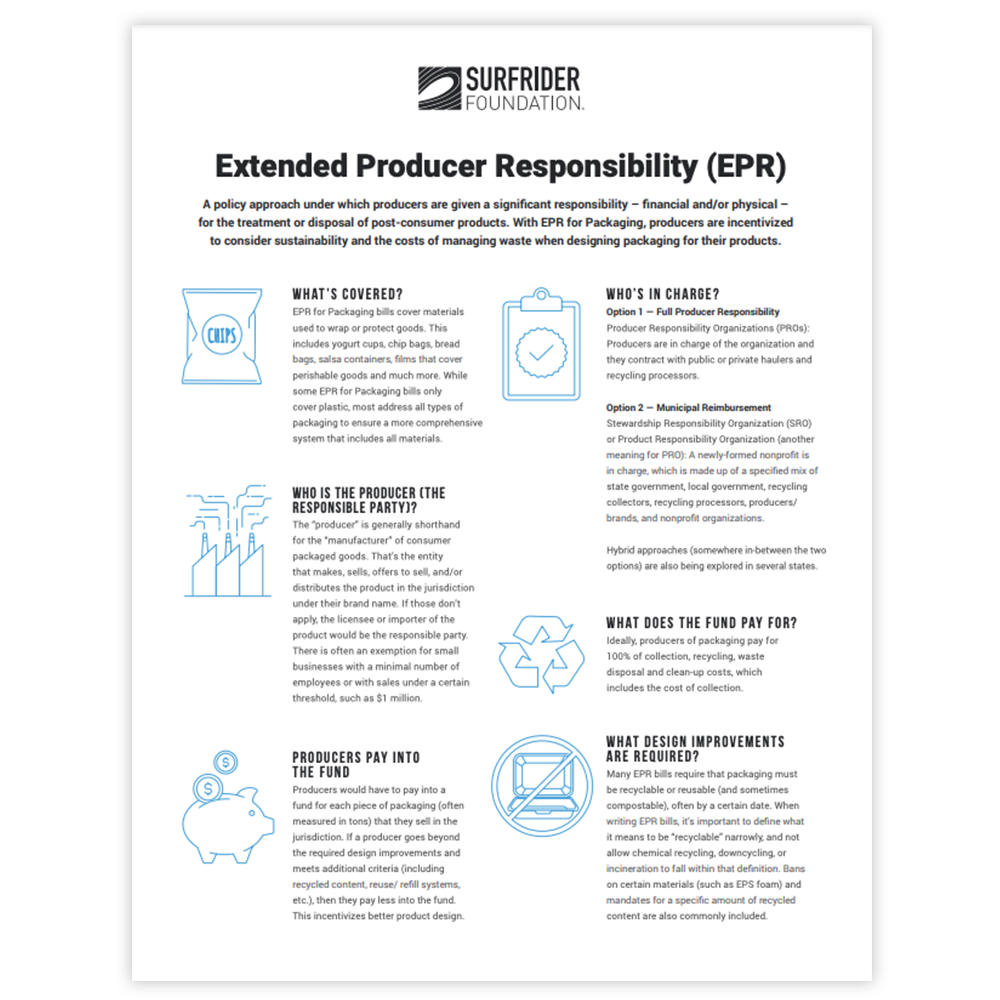 Bioplastics Toolkit (2021)
This toolkit is a resource for those looking for information and guidance on bioplastics. It also includes clarification and additional information on policies and legislation regarding marketing plastic products as biodegradable or compostable.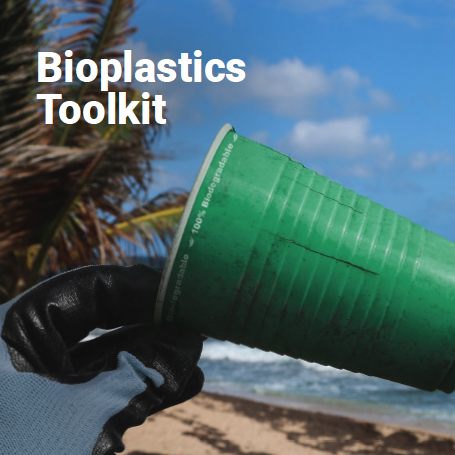 Balloon Policy Toolkit (2022)
The Surfrider Foundation calls on local governments, state legislatures and the federal government to adopt common-sense laws prohibiting the intentional release of all balloons, including those with mylar or labeled as "biodegradable." Such laws should also include lanterns, glitter and confetti, which are also made primarily of plastic. Learn about the issue and how you can be a part of the solution by reading Surfrider's 1-pager and the Balloon Policy Toolkit!
Download Balloon Policy 1-Pager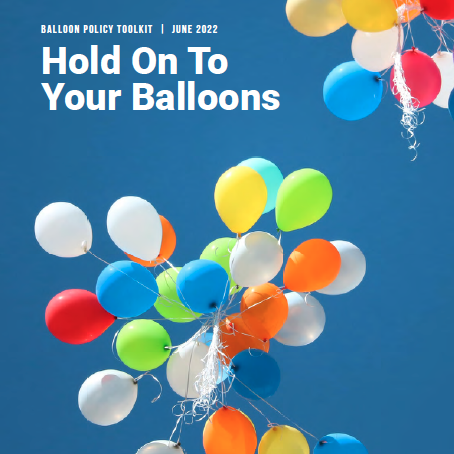 Plastic Pollution Laws Data Set - U.S. Dataset & Map
This is the Surfrider Foundation's beta version of our U.S. Plastic Pollution Laws dataset and map, which is part of a global dataset project in partnership with Plastic Pollution Coalition. The current version of Surfrider's dataset and map shows bag, polystyrene, straw, balloon and cigarette legislation and is meant to show an initial summary and visualization of data, and includes minimal sorting and categorization.
Users can select and deselect different layers to show state and/or local laws for each product type and click on an icon for specifics about that law. The main limitation of the mymaps visualization is that if an original and amendment have been adopted for the same jurisdiction and product type, only one law will be visible. We are working to correct that issue.
Please note that this is a work in progress and if we are missing any laws please let us know by filling out this corrections form. We also encourage you to use the corrections form to provide missing or incorrect details on laws currently in the dataset. We are specifically working on updating:
fixing broken hyperlinks to laws, and replacing ecode links with bill links when possible
capturing the year adopted and year implemented for all laws
Statewide Preemption of Plastic Pollution Reduction Laws
Our map shows all bag, polystyrene, and straw legislation laws that have been adopted, but some may have been preempted or repealed. Preemption is when a state government takes the power to regulate a certain area away from the local governments. Nineteen states have preempted local regulation of bags and/or containers. Surfrider has partnered with Preemption Watch to track preemption laws related to plastic pollution reduction laws, more information can be found here.
Using This Map:
For the below map - click on the open icon with the arrow to the top left to show all the layers. Select and deselect layers of the map to show state and/or local laws for each product type: bags, polystyrene, and straws.
Click on an icon for specifics about that law.
Last Updated September 2022 (we aim to update this map on a quarterly basis).
Table of Bag, Straw, and Polystyrene Laws By State
Other Campaigns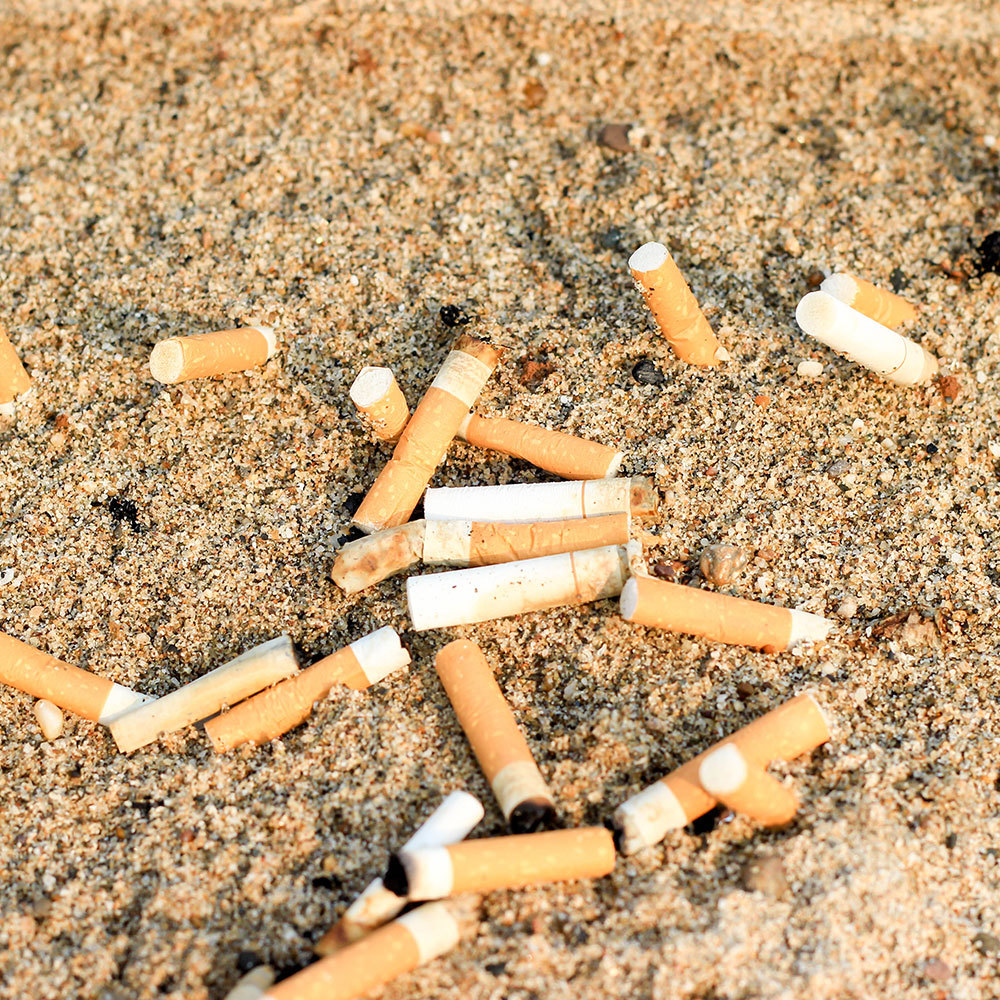 Cigarettes
Surfrider Foundation's Hold On To Your Butt program raises awareness about the environmental impact of cigarette butt litter on our ocean, waves, and beaches, and to help eliminate cigarette butt litter at the beach and in the ocean. To learn more please visit our Beachapedia page. We are also supporting ordinances that prevent cigarette butt litter on the beach.
Microplastics
Microplastics are tiny plastic pieces that can be identified by the eye (~5mm) to smaller particles (<1mm) that require special techniques and instruments for identification and classification. They have been found everywhere — from remote areas of the globe to even inside our own bodies — and their microscopic size is creating immense challenges and wreaking havoc on the planet. We've been working on reducing the discharge nurdles, microplastics in drinking water, and microfibers, among other microplastic issues.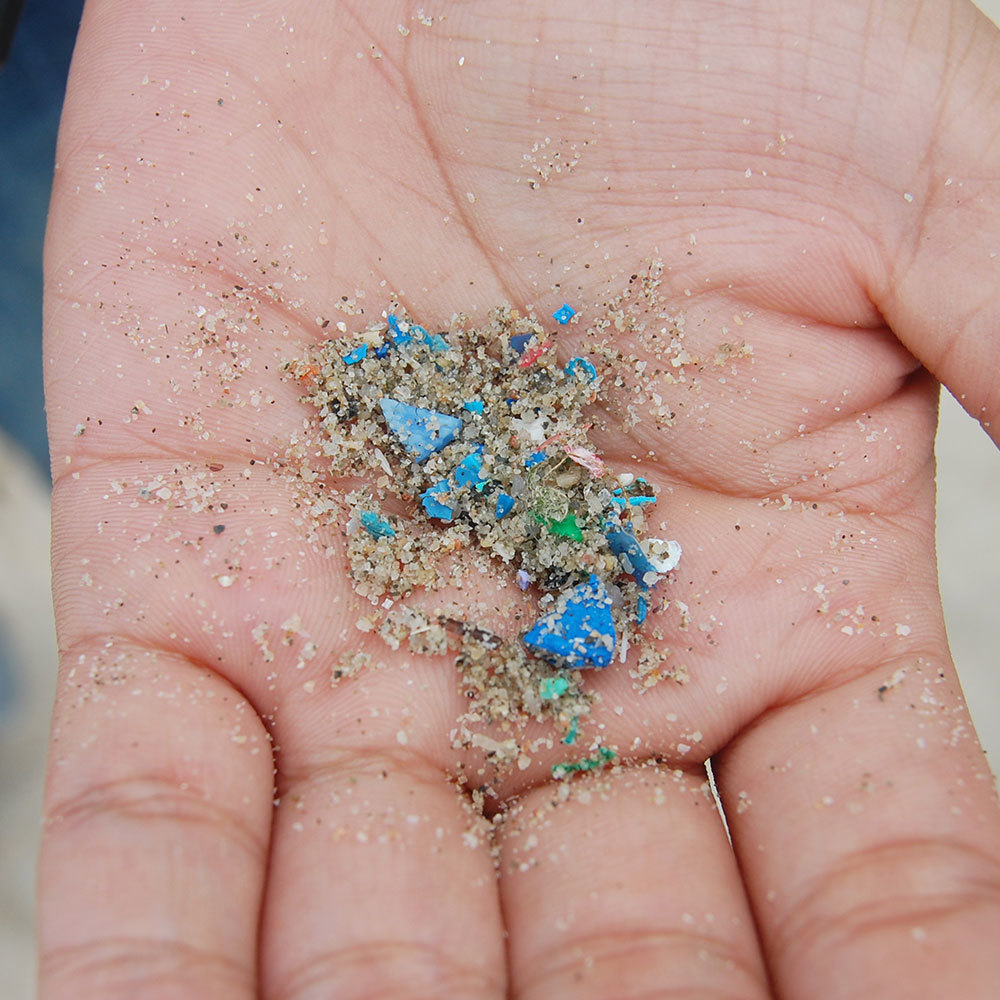 Ways To Get Involved
Volunteer
Join our network and help us tackle the issues that face our ocean, waves and beaches.
Donate
Support Surfrider and our network of coastal defenders.
Take Action
Take action right from your computer by contacting your elected officials.