01 • 20 • 2021
10 Barrel Brewing Co. Supports Surfrider's Mission for a Second Year
For the second year in a row, 10 Barrel Brewing Co. is supporting the Surfrider Foundation as a partner in our mission to protect and enjoy the world's ocean, waves and beaches. As a continuation of our partnership in 2020, proceeds from 10 Barrel's Profuse Juice Hazy IPA will directly support Surfrider's mission.
As a company, 10 Barrel's core values haven't wavered since starting as a brewery in Bend, Oregon in 2006— which are to brew beer, drink beer, and have fun doing it— with utmost respect for the places we all play, and a grassroots history of supporting Surfrider's mission at the local level. The 10 Barrel team first became involved with Surfrider by supporting their local chapters in the Pacific Northwest, where the brewery is still based today. Since 2017, 10 Barrel has supported the Clean Line Classic surf contest in Westport, WA as well as the Newport Chapter in Oregon with their local surf contests and events, to help raise awareness about the impacts that our actions upstream can have on our ocean and coasts. Last year, 10 Barrel expanded their commitment to support Surfrider's work on a national scale.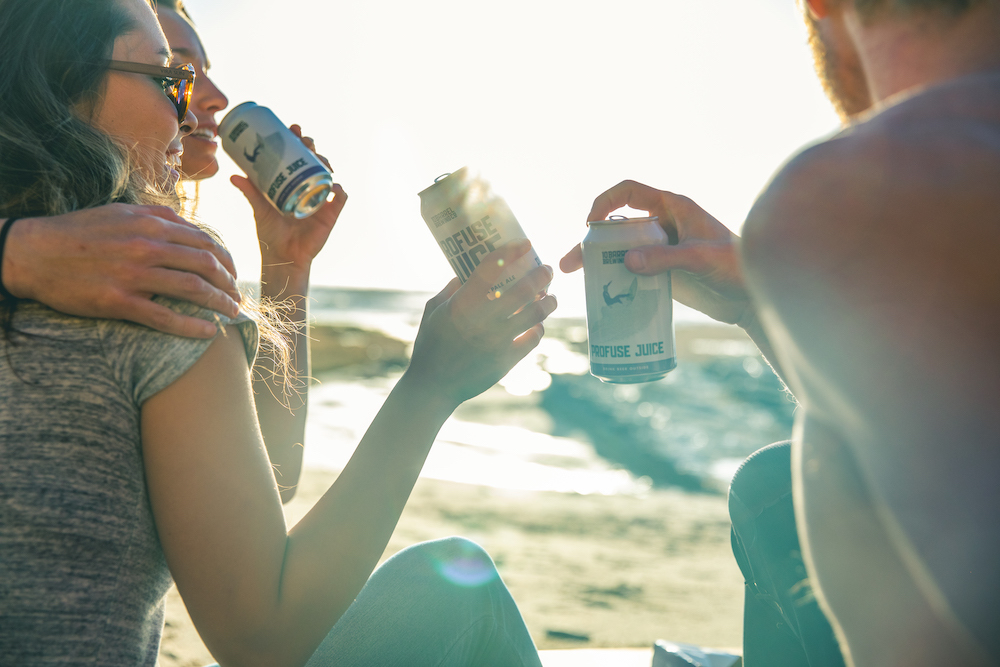 In addition to their local chapter support and contributions to our mission nationally as a partner, 10 Barrel has focused in on their own environmental footprint in their local community and beyond. "Supporting and protecting the places we love and play has been part of our culture since the beginning, and those efforts have been ramped up in recent years," 10 Barrel Marketing Director, Andy Goggins told us. "We want to continue doing the things we love outside for our lifetime and to pass that love of the outdoors on for future generations, so sustainability has been a key focus in all aspects of the brewing operation and production at 10 Barrel. "
At 10 Barrel, sustainability initiatives have ranged from packaging changes to beach cleanups and innovation to reduce the plastic footprint of events where their products are sold. "From water reduction efforts, investing in solar and renewable energy, and working with local non-profits at the community level through all of our brew pubs, it's an ongoing focus and commitment for 10 Barrel to do what we can as a company to reduce, reuse, recycle and increase awareness for these efforts through our brand and beers," Andy told us of 10 Barrel's initatives. "The amount of plastic washing up on our shores and polluting the oceans are an obvious and visible issue. [In response] We have shifted to recyclable cardboard outer packaging as has most of the beer industry, and continue to look for ways to reduce our plastic use within our pubs, breweries, and at our events." You can learn more about 10 Barrel's sustainability commitments here.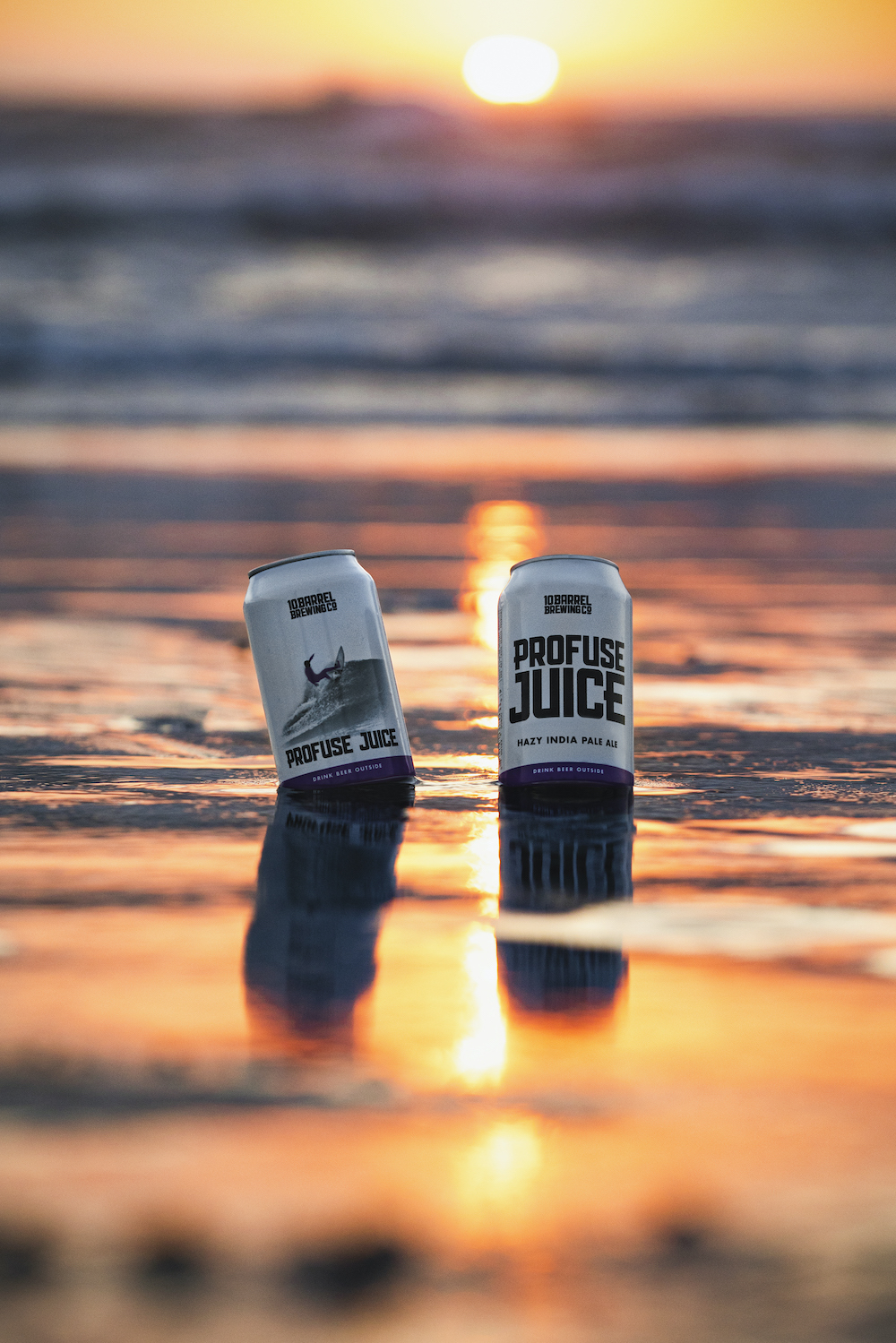 Beyond internal commitments, an important part of spreading awareness about the issues affecting our ocean and coasts is inclusivity, including outreach and education throughout all parts of the watershed, to help individuals understand their impacts. For 10 Barrel, reaching new people through their 'River Surf League' events where they have worked with their local chapters to educate and host river cleanups has been a key part of supporting Surfrider's mission.
"Creating top of mind awareness for what you can do inland translates to anyone who visits the coast regularly, or will be more aware of on their next visit," Andy told us. "If we can introduce more of our fans to Surfrider and ocean conservation, we hope that we can create more supporters of the organization and in turn more funding for future ocean conservation efforts… 10 Barrel is stoked to continue supporting and working with Surfrider to generate awareness and support through one of our favorite beers!" Andy said. You can find 10 Barrel at your favorite pubs and markets in most western states.
Thanks to our partners at 10 Barrel Brewing Co. for their ongoing support of our mission!
10 Barrel products are intended for consumers 21+. To learn more about 10 Barrel or to find a pub location near you, check out their website here.
Get involved with your local Surfrider chapter here.