07 • 22 • 2020
A Discussion on Reef-Friendly Sunscreens, Presented by REN Clean Skincare
As we all do our best to stay safe and healthy this summer, many people are seeking new ways to get outside and stay active, making sunscreen an everyday item for individuals near and far from the coast. What some don't realize is that their sunscreen may be impacting reefs, even if they don't live near the ocean.
Since 2018, REN Clean Skincare has supported the Surfrider Foundation's mission to protect our ocean and coasts as an esteemed partner. During the same year, REN consulted Surfrider as they developed a mineral sunscreen to amplify awareness around, and help advance accessible solutions to, the threats that widely-used chemical sunscreens pose to coral reefs around the world.
With sunscreens increasingly top of mind for many this summer, Surfrider CEO Dr. Chad Nelsen joined the REN team for a discussion about what makes a sunscreen reef-friendly, the importance of checking ingredient labels, and how we can all help prevent further damage to coral reefs, regardless of where we live.
Summarized below are some of the topics covered in the discussion. Check out the full video on Instagram here!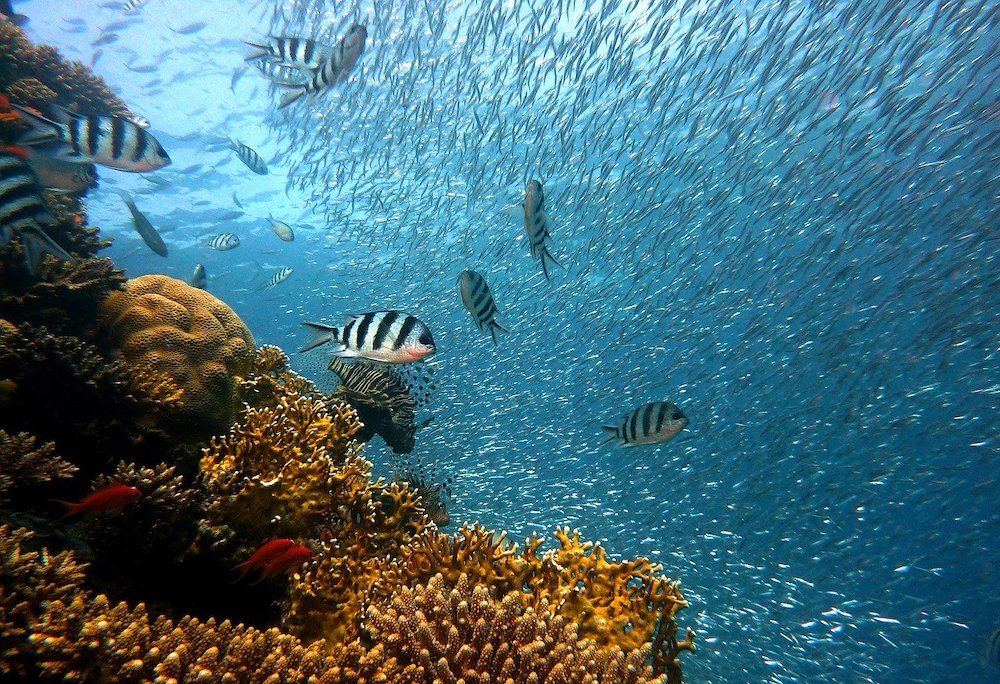 To start us off, can you explain why coral reefs are so important to our ocean and planet?
Coral reefs are some of the most biodiverse ecosystems on the planet. They support thousands of species of marine life by providing a safe haven, breeding grounds, feeding areas, nurseries and more, and are considered critical for the health of our ocean. They also provide a lot of benefits to humans, valued at billions of dollars per year, by supporting fisheries, protecting beaches, and providing an amazing place to recreate and explore. However, sadly most of our coral reefs are severely threatened, they face a lot of challenges both locally, from polluted runoff, excess fertilizer use, and exposure to harmful chemicals, as well as large scale global stressors from a changing climate including warming waters, marine heatwaves, and a more acidic ocean. While many of these threats are global in scale, there's a lot of opportunity at the individual level that each of us can take to help protect our coral reefs.
What types of things can we do as individuals to help protect our reefs?
One simple way we can all help is by being informed about the products we use that can ultimately end up in the marine environment, like sunscreen and skincare products. A lot of these products contain chemical ingredients that are harmful to marine life, and even to humans, and are not always removed at wastewater treatment plants— so, these chemicals can end up in the marine environment whether they're used directly at the beach, or farther upstream and then rinsed off in the sink or shower.
So even if we live far from the beach, our sunscreens and skincare products might be impacting our coral reefs?
That's correct! Between the sunscreen that washes off humans directly into our oceans and the concentration of sunscreen coming from upstream sources, up to 14,000 tons of sunscreen are estimated to be released into the marine environment each year.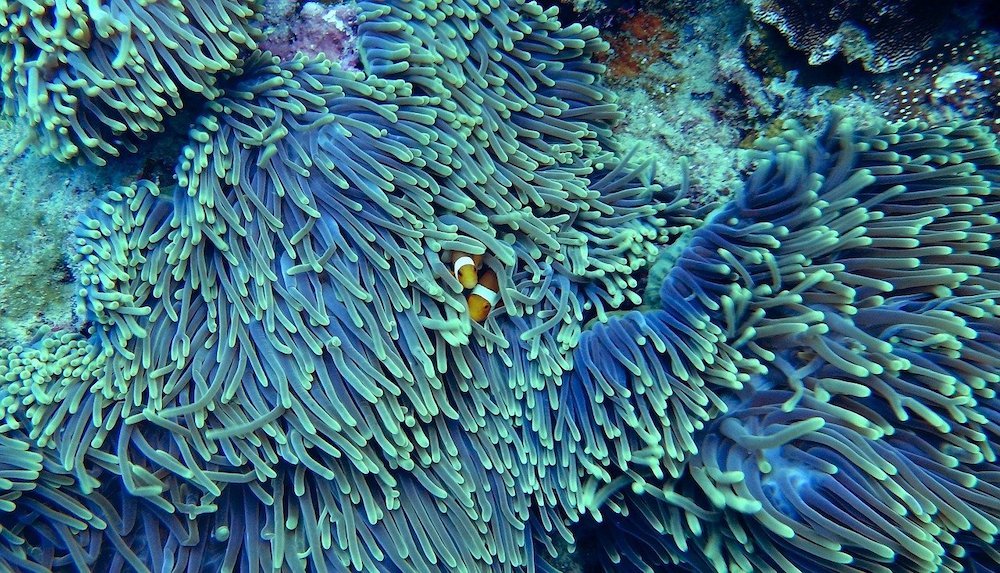 When it comes to understanding labels and ingredients, what is considered reef-safe?
The term "reef safe" when applied to a sunscreen formulation is a bit of an overstatement across the board— really, any product used in excessive amounts and directly introduced to the marine environment can cause stress to corals. So, calling a product entirely "reef safe" is misleading. There are however, more reef-friendly formulas– which is what our Staff Scientist worked with REN to develop for REN's Clean Screen SPF. It's important to note, though, that these terms ("reef-safe" and "reef-friendly") are not currently regulated, so regardless of the claims that brands and products may make, we always recommend checking the label yourself to make sure your product doesn't contain harmful ingredients.
What are these harmful ingredients that people should avoid when looking for a reef-friendly SPF?
A few common ingredients to avoid are oxybenzone, octocrylene, octinoxate, and avobenzone. Check out this Guide to Reef-Friendly Sunscreens for a more comprehensive list, or take a deeper dive into the impacts of sunscreens on coral reefs, other marine life and even humans, here in Surfrider's Beachapedia.
What types of impacts do these ingredients have on reefs?
Chemical ingredients like oxybenzone and octinoxate are contributing to more deadly coral bleaching events around the world, acting as an additional stressor and reducing the overall health and resilience of affected reefs. Corals are generally able to survive short, infrequent bleaching events, but due to climate change, we're experiencing these bleaching events more often, and they are only expected to increase as waters continue to warm and become more acidic.
Studies have also shown that these chemicals aren't just harmful to marine life, we're increasingly finding that they're problematic for humans as well. Researchers have found that these chemicals are being absorbed by other parts of our bodies, not just remaining on our skin. For instance, with oxybenzone— which is found in a variety of skincare products, not just sunscreens— a CDC study found that 97% of the over 2,500 people tested had oxybenzone in their urine. So, we can see that our bodies are absorbing oxybenzone, for instance, in ways and concentrations that are not intended. Further, as the demand for higher SPF sunscreens has increased, these chemicals are being added to product formulations in higher concentrations, which can in turn expose marine life and humans to larger doses of these chemicals.
So then what types of SPF can we consider reef-friendly?
Mineral sunscreens with active ingredients such as non-nano zinc oxide or titanium dioxide, preferably in the form of a lotion rather than a spray, and in packaging that is either reusable, made out of minimally processed plant-based materials like cardboard, or contains high recycled content.
As even mineral-based sunscreens can negatively impact fish and coral reefs at high concentrations, the best thing we can do is practice sun management, cover up and limit use of products to just the exposed areas when recreating in high use areas. Effective sun protection methods include a balance of:
Avoiding sun exposure during peak sun hours (10 am – 2 pm)

Covering up- Wear hats and clothing (can be UPF or even just regular)

Using a more reef friendly sunscreen on exposed areas

Additionally, during the COVID pandemic, remember to protect yourself and others while at the beach by staying at least 6 feet away from other beachgoers, bringing hand sanitizer, having a mask handy in busy areas, and checking the beach water quality before you go.
Ultimately, if we all switch to clean, mineral reef-friendly sunscreens, will that save our coral reefs?
It will help— by removing a known stressor from the picture, we can help increase the health and resilience of coral reefs so that they can be better equipped to handle the threats that pollution and climate change pose.
Other steps we can take locally include protecting clean water from releases of raw or undertreated sewage, which sadly happens more than we might think, avoiding the use of synthetic fertilizers and yard chemicals that leach off our yards and landscapes and get into nearby waterways, and reducing stormwater runoff. In addition to conscious consumption, you can ask your federal representatives to support the first federal bill to ban oxybenzone and octinoxate sunscreens in National Marine Sanctuaries with coral reefs! National Marine Sanctuaries are home to some of the ocean's most biologically diverse and culturally significant marine areas, and we need to ensure that these critical areas are protected from harmful chemicals, in addition to other damaging practices like oil and gas extraction. Please call your House representatives in Washington D.C. and ask them to support HR 1834 - Defending Our National Marine Sanctuaries from Damaging Chemicals Act of 2019, and ask your Senate representative to support or sponsor a similar bill.
On a global scale, climate change is a severe threat to coral reefs, so actions to reduce our individual carbon footprints are also beneficial, not just to coral reefs but to humans and ecosystems across the planet.
To learn more about REN Clean Skincare, visit their site here.
To dive deeper into the science of reef-friendly sunscreens, visit Surfrider's Beachapedia.