12 • 15 • 2020
Activist Spotlight: Charlie Quesnel with the Maui Chapter
Charlie Quesnel (or "CQ" for short), has been a staple of the Maui Chapter for over 20 years. First landing on Maui in 1968, Charlie has witnessed how the island has changed in the last 50 years. Although Charlie typically takes on the behind-the-scenes roles, his consistency has been a critical asset to the chapter over the years. He is a dedicated surfer and always volunteering his time for beach cleanups, outreach events, and of course, keeping the chapter's finances in order.
Q: What is your current job or role?
Maui Chapter Treasurer since 2008. Prior to this I was the webmaster from 2001 – 2008.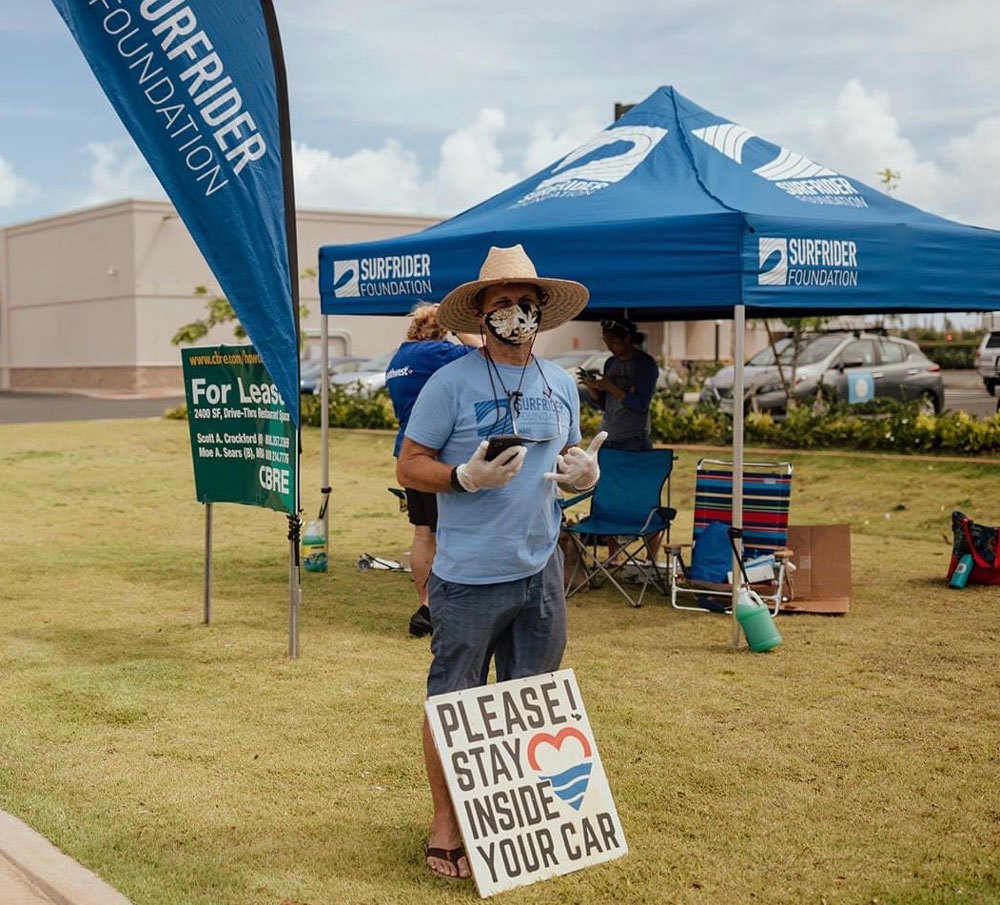 Q: Why and when did you get involved with the Surfrider Foundation?
I first got involved with the Maui Chapter starting in the summer of 1998 when I volunteered to help with a Hoʻokipa Beach Park plant restoration project between Surfrider Foundation and the Maui County Parks & Recreation Department. Ho'okipa is a place where I regularly surf. It just made sense to get involved with a project like this that would help restore and beautify the park and surrounding beach access area.
Q: What are some local issues that are affecting your ocean, waves and beaches?
All of our recent fires. A few years ago, Maui's 35,000+ acres of sugar cane were taken out of production. Once we get our rain back this winter, there is likely to be runoff from the barren land due to these. As an island, the fact that everything "runs down stream" means that ultimately, runoff will end up on our shorelines, beaches, reefs, and in the surf! Adding insult to injury is the Lahaina Wastewater injection wells facility and what they're been doing there for over two decades. That injected wastewater has been proven to be going directly into the nearby shoreline waters and destroying that immediate reef ecosystem.
Q: What Surfrider projects have you worked on?
When I first got involved with the Maui Chapter, we had the "Save Our Surf – Maalaea Freight Trains" campaign, an ongoing project/ battle to save one of the fastest righthanders in the world. The surf break "Freight Trains" was threatened to be destroyed by the Hawaii-state funded Army Corp of Engineers plan to build a new break wall for the adjacent boat harbor. This campaign was fought for nearly 35 years and finally came to an end in 2015 when the state gave up on their plan! Another great campaign I was involved with was the "Save Honolua Coalition." Our coalition of organizations was able to convince the Maui County Council to purchase Lipoa Point where another world-famous right-hander – Honolua Bay - was saved from potential development and devastation.
Maui County stepped up to the plate, purchased the land in perpetuity to keep it as is – a pristine bay and point for everyone to enjoy incredible diving and surfing! Another campaign that we started was the "Blue 'Aina Project," a beach/ reef/ surf cleanup program with our partners Trilogy Excursions. Using Trilogy Excursions' catamaran boats, we would focus on cleaning a different surf break each month, including both the beach and the reef. It was amazing what we would find – bowling balls, shopping carts, and of course all the other "usual suspects:" plastics, styrofoam, and nets.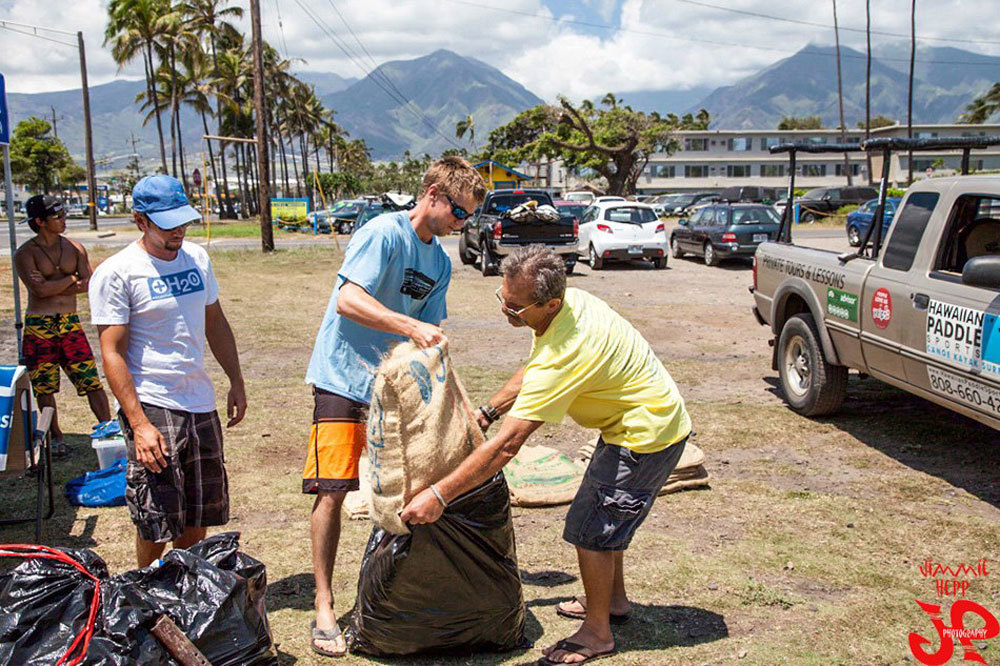 Q: What has been the highlight of your Surfrider experience (i.e., campaign, program, victory)?
Being a part of the Maui Chapter for over 20 years has given the opportunity to be a part of so many incredible victories. Save Maalaea Freight Trains, Save Honolua Bay, Honolua Stewardship cleanup campaign, plastic bag & styrofoam bans, oxybenzone-free sunscreen ban, tobacco-free county parks & beaches ban, and the lawsuit against the Lahaina Wastewater injection wells case are just some of the big highlights for me. And of course, our regular monthly beach cleanups!
Q: What is the most important thing you tell others about Surfrider?
If you live on an island like Maui, and you have anything to do with some type of ocean activity, how could you not think about what happens if our beaches and reefs become so devastated by our bad behaviors? Add to the fact that everything "runs downhill," all of this affects our shorelines! And to where it gets so bad that you don't even want to go in the water? Then what? Our island is very fragile to begin with, and it's a finite situation for us. Surfrider Foundation has been a critical part to protecting our island's surf breaks and coastlines.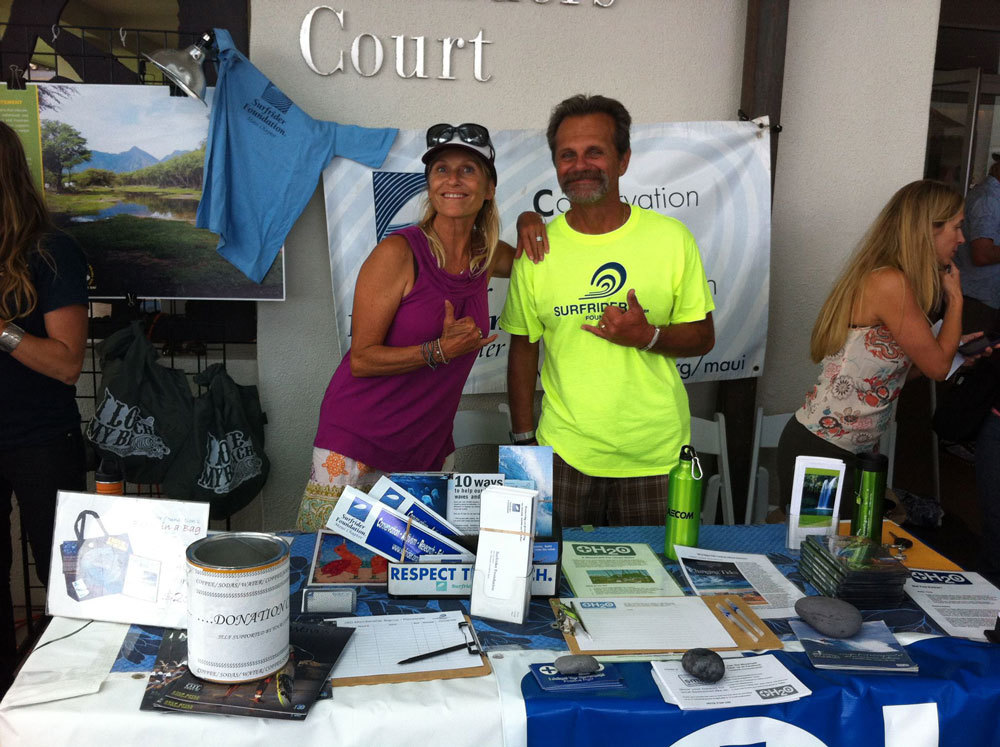 Q: Why are you a Surfrider coastal defender (or why is being a Surfrider coastal defender important to you)?
As a life-long surfer living on an island with such a fragile environment and being completely surrounded by beautiful coastlines and beaches, I want to do my part in preserving it by supporting smart-growth development plans, energy-efficient programs, self-sustaining ideas, and most important of all – the preservation of our beaches and surf breaks.
Q: Anything else?
I grew up surfing on the beaches of Southern California, and as an avid surfer it was only naturally to me that to move to Hawaii as a young man only made sense since that was the mecca for surfers! So I moved to Oahu in 1964, and after a short 2-week trip to Maui with a couple surf buddies in the summer of 1968 after school got out; and with a nice south swell while visiting here, I told my buddies when we got back to Oahu that I was going to move to Maui because I thought Oahu was too crowded; and that was in 1968! By that winter I was on Maui and have been here ever since. Interestingly enough this past spring I was supposed to travel back to SoCal as I was inducted into the Hermosa Beach Surfer's Walk of Fame for 2020. But then COVID-19 happened, and all the travel plans my wife & I had were put on hold, including my twice-a-year surf sabbaticals to G-Land on the island of Java! But I guess being "stuck on Maui" during this pandemic isn't a bad thing. Although what I really miss right now is that all of our campaigns are pretty much on hold, including our beach cleanups!
Want to get involved? Find your nearest chapter at surfrider.org/chapters or support our coastal defenders at Surfrider.org/support-surfrider.